LV Mixtape 157 – Chris Grubizna [Masterworks Music]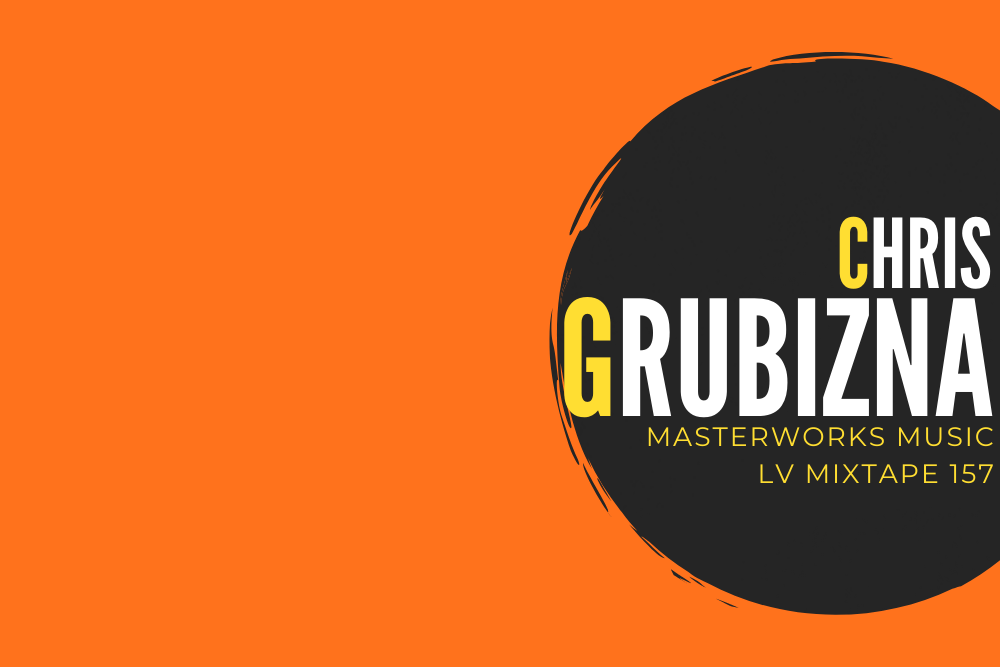 LV Mixtape 157 – Chris Grubizna [Masterworks Music]
Chris Grubizna first caught our eye when his Rare Edits Vol 1 dropped a few months back via Masterworks Music. Packed with energy and a deep sense of funk edged disco groove it was an EP which quickly caught the imagination of the edits world topping the download charts over on Juno. Chris clearly has an ear for a seriously cool dancefloor groove and a diggers attention to detail. The follow up Rare Edits Volume 2 dropped last month also via Masterworks and further established him as a producer of real quality following it's predecessor up the charts.
You can grab both those EP's via: https://www.junodownload.com/artists/Chris+Grubizna/
We have been seriously impressed with Chris and have a full interview incoming with him later in the week. In the meantime he has put together this rather tasty mix for our mixtape series. We also spoke to Chris about the mix.
What can you tell us about the theme of the mix you have done for us and what are some of the key tracks for you?
The mix that I have a pleasure presenting for you today consists of different, however very close genres – soulful, deep and funky jams, which are basically edits. What I was hoping to do, was to put everything inside which is the best of each style. The mix embodies happiness, lots of groove, pleasure and spirit.
How does the style of mix here compare to how you would approach a live DJ set?
I've been DJ-ing since late 2010,  and I've also been to a lot of parties over the years. As a DJ and clubber in one I've managed to notice what is desired by the people on the dancefloor and I think I've introduced it in today's mix. I don't think that any of my live sets would differ significantly from what you can hear in this set. I just like to keep things simple but interesting.
Which other artists DJ mixes do you find yourself coming back to time and again and do you have a favourite that you gravitate towards?
To be honest I don't usually have too much free time to listen to DJ sets. The selection of music I play and listen to I usually base on store charts, just picking up what speaks to me the most. I've got my favourite labels too, that I re-check frequently. But if I was to choose a DJ mix just for easy listening it would probably be something that Little Louie Vega has recorded.
Love this? Check out our Disco and Disco House playlists HERE
For more info check:
Chris Grubizna Facebook: https://www.facebook.com/chrisgpriv
Chris Grubizna Soundcloud: https://soundcloud.com/chrisgrubizna
Masterworks Facebook: https://www.facebook.com/masterworksmusic/
Masterworks Music Soundcloud: https://soundcloud.com/masterworksmusic
LV Mixtape 157 – Chris Grubizna – Tracklist
1. Capitan Futuro – Love Me Crazy
2. Ed Wizard, Disco Double Dee – Crusin
3. Spiritual South – Gonna Getcha
4. Crazy P – The Hit
5. Neighbour – Funky Stuff
6. Ed Wizard, Disco Double Dee – Sho Nuff
7. Javi Frias – Shining Bright
8. Deep & Disco – Feel The Rhythm
9. Alien Disco Sugar – Bourgie
10. Ed Wizard, Disco Double Dee – Peoples Grove
11. Buzz Compas – Super Jock
12. B-Jam – Love It
13. Times Are Ruff – Make Me Higher
Tags:
Chris Grubizna
,
Little Louie Vega
,
Masterworks Music