Bob Jeffries – Scottish House & Disco Festival Mixtape 4 & Interview

Bob Jeffries – Scottish House & Disco Festival Mixtape 4 & Interview
Next up on our Scottish House & Disco Mixtape series is Bob Jeffries, a well loved fixture on the Scottish Scene. Renowned for his take on Soulful house Bob has played all over the globe including being a regular fixture at the Southport Weekenders, Luxury Soul Weekenders, Blackpool International Soul Festival, Streetrave, Vocal Booth and Ibiza Soul.
Bob sent us over one of his sets from his Starpoint Radio show which you can check below and we also had a good chat to him about his career.
John is appearing at the Scottish House & Disco festival on Saturday 16th April. Check out more on that event here and grab your tickets for the event via: http://houseanddisco.co.uk/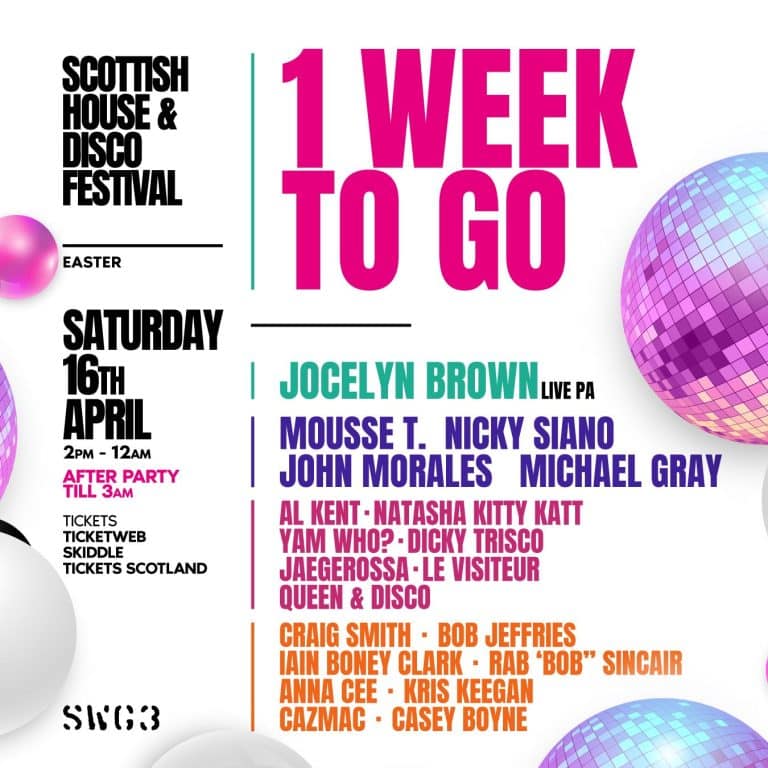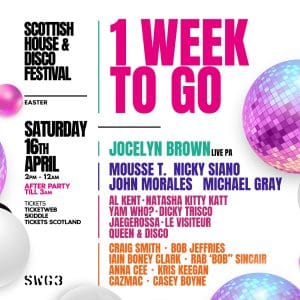 Hi there Bob,
Many thanks for speaking to us today.
You have had an incredible career spanning 40 years. What were your first steps into the DJ world?
Our local youth club bought a DJ set up and me and my mate Danny Kilpatrick decided to take a shot! I then started to attend a local club at the Claremont Hotel Kilwinning where the DJ Terry Quinn played some brilliant funk and I was asked to play there. From there I started playing all over Ayrshire.
Can you remember some of your first DJ gigs and what were you playing back then?
Yes as above I would play funk and soul at the Darlington Hotel in Ayr and then moved to the Bobby Jones nightclub.
You are renowned for your love of Soul, Soulful House and Dancefloor Jazz. Which artists growing up led you to the passion for the Soul and Soulful house end of the dancefloor spectrum?
I always loved the Philly sound with artists like Teddy Pendergrass, Lou Rawls alongside Bobby Womack and all the new soul stuff coming out. Soulful house was and is a progression of the best soul singers with 4 to the floor beats
Who would you say are your own DJ heroes from across the years?
There are so many who have inspired me. Colin Curtis (jazz), Bob Jones (soul n jazz), Richard Searling (soul), Frankie Knuckes, Louie Vega, Dave Morales
What are some of your favourite places and events to play in Scotland?
We have our own Charity event once a year for Cancer Research then SWG3, AfroBoogie, Somethin's Kookin, Kilt. Plus many more
You played at the early Streetrave events, what are your memories of those?
Great days! Ricky and Jamesy put on amazing events starting with the Pavillion in Ayr and then all over Scotland. The maddest must have been Ayr Ice Rink closely followed by Prestwick Airport. I still don't know how they hired those venues!
What advice can you give to our readers who are perhaps setting out on their own DJ journey that you wish you had known when your were starting out on yours?
Find out for yourselves lol
You have played all over the globe and have been a regular at the Southport events since their inception. What do you think has been the secret to Southport's incredible success over the years?
It is still the best party in the UK bar none. Like minded people coming together to listen and dance to great live acts and DJ's. The production values are off the scale. Just returned from the latest one at Bognor and it was one of the best yet (I've played at every one since 1986!)
You have a weekly radio show on Starpoint Radio, what can you tell us about the show and where and when can we find you?
I started with Starpoint about 5/6 years ago on a Tuesday night 9 till 11 and then moved to Saturday afternoon about 3 years ago. It allows people to come together every Saturday and chat back and forth on Facebook while getting into new soul and soulful house (with a few oldies thrown in)
You can find the link at www.starpointradio.com
You are appearing at the debut event of the Scottish Disco & House festival at SWG3 on 16th April? What are your tips for the festival, who are you most looking forward to seeing?
Don't drink too much! Try and see DJ's you've never listened to before. I've played alongside Jocelyn Brown many times and she is always amazing! A lot of the dj's on the bill are personal friends and will be good to hear Nicky Siano and John Morales again.
Check out the Le Visiteur interview with Nicky Siano ahead of the festival HERE.
You have put a mix together for our Scottish Disco & House festival mix series, what can you tell us about the vibe of the mix and what are some of your favourite tracks from the mix?
This is off one of my recent radio shows and contains stuff I'm playing out just now
You also run the Suite Soul Events along with your wife Lorna, what can you tell us about them and do you have any events upcoming?
Lorna and I have run events since 2005 featuring DJ's from all over including John Morales, Jeff Young, Natasha Kitty Kat, Terry Jones etc. Always a party atmosphere. We currently have our upcoming Stand Up To Cancer event on Saturday 9th July at the Park Hotel in Kilmarnock with over 350 tickets sold.
What else can you tell us about the Stand Up To Cancer event?
The event features DJ's from all over the country with the event running from 2pm till 0100. Two rooms are in operation one featuring soul with the other soulful house and disco. So far we have donated £40,000 to Cancer Research from all our wonderful Suite Soul Family.
Grab a ticket here: https://www.facebook.com/events/1637356826614945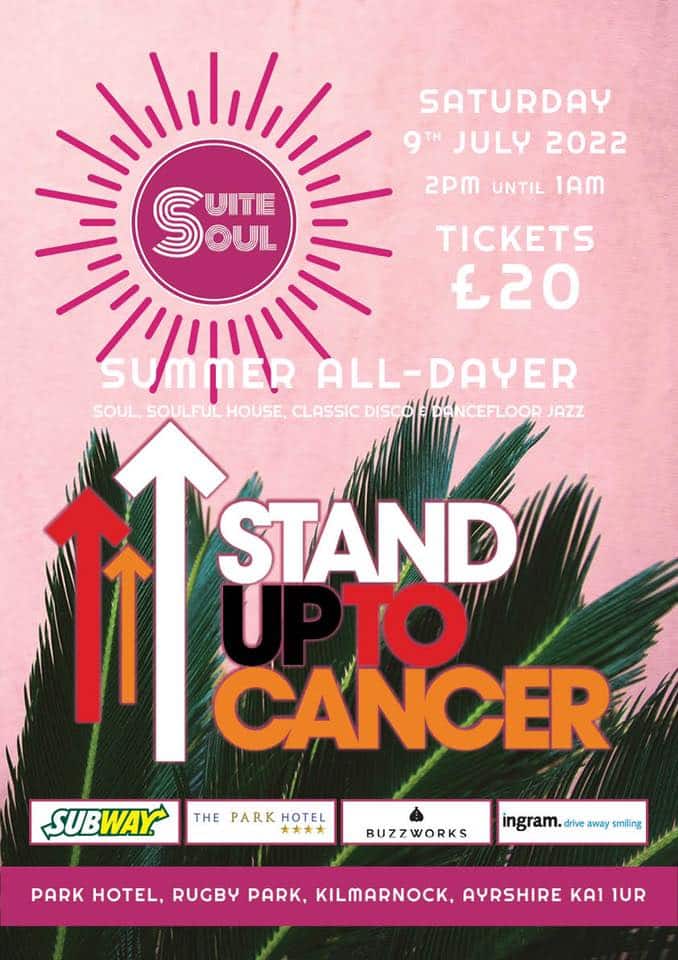 Please can you give us your three favourite Classic Soulful House tracks.
Clivilles & Cole – A deeper love
Frankie Knuckles – Tears
Aly-Us – Follow Me
What are some of your own favourite moments from your career?
Of course all the Southport Weekenders, Luxury Soul Weekenders, Blackpool International Soul Festival, Streetrave, Vocal Booth and Ibiza Soul
What else can we expect from Bob Jeffries in 2022?
Continue on Starpoint radio, lots more gigs and festivals all over the UK and Europe
For more info please check:
Bob Jeffries Facebook: https://www.facebook.com/bob.jeffries.54
Bob Jeffries Soundcloud: https://soundcloud.com/bob-jeffries
Love this? Check out more from Scottish DIsco Fest 2022 HERE
Like what you hear? To help support LV Online buy us a coffee via Ko-FI. Click HERE
Tags:
Bob Jeffries
,
Scottish House & Disco Festival
,
soulful house