Sticky Heat's Big 6 – April's Essential Leftfield Disco & Electronica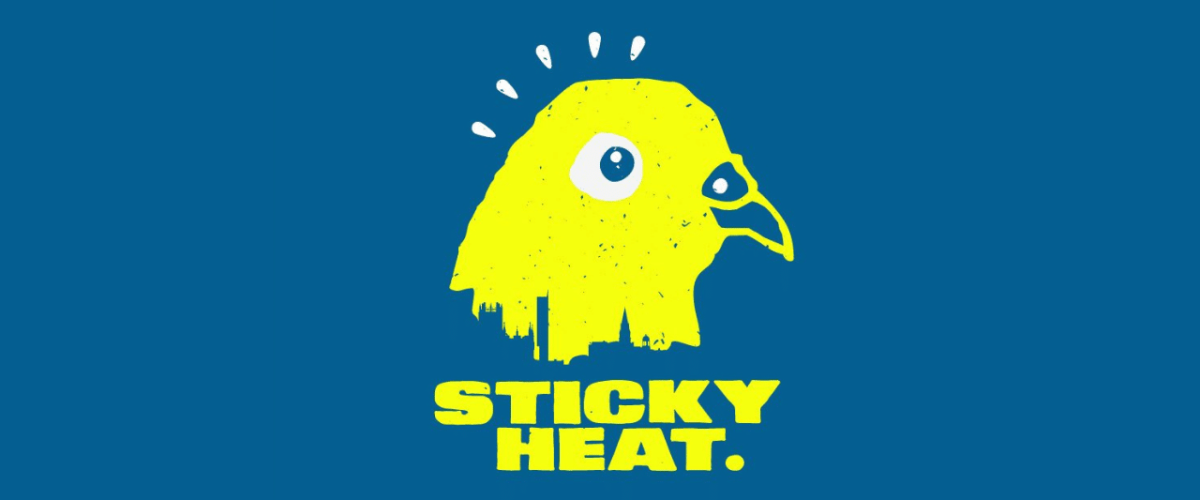 Sticky Heat's Big 6 – April's Essential Leftfield Disco & Electronica
Sticky Heat's Marco Giannini is back with his Essential Leftfield Disco & Electronica picks for Le Visiteur for April. Marco's column has become a bit of a mecca for all that is good with the electronic end of the club spectrum so if you love this vibe check out his other columns HERE.
Likewise Marco's Sticky Heat parties have been picking up some serious support down in Manchester and further afield. His next upcoming party is a seriously hot affair as he welcome's Uk electronic legend Jon Carter back to Manchester for his first appearance in 12 years. Jon built up an incredible career in the 90's as one of the go to producers and DJ's with close ties to the Big Beat Scene becoming a regular on the Essential Mix as well as remixing the likes of The Stone Roses, The Gorillaz, Fatboy Slim and the Manic Street Preachers as well as the gem below from West Street Mob under his Junior Cartier guise.
Capped at 180 tickets this event will sell out so make sure you grab you ticket sharpish.
Grab your tickets for the event via: http://skiddle.com/e/36054558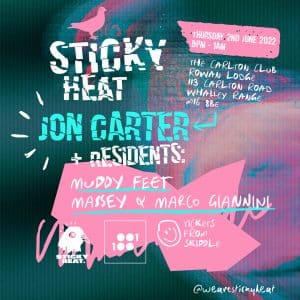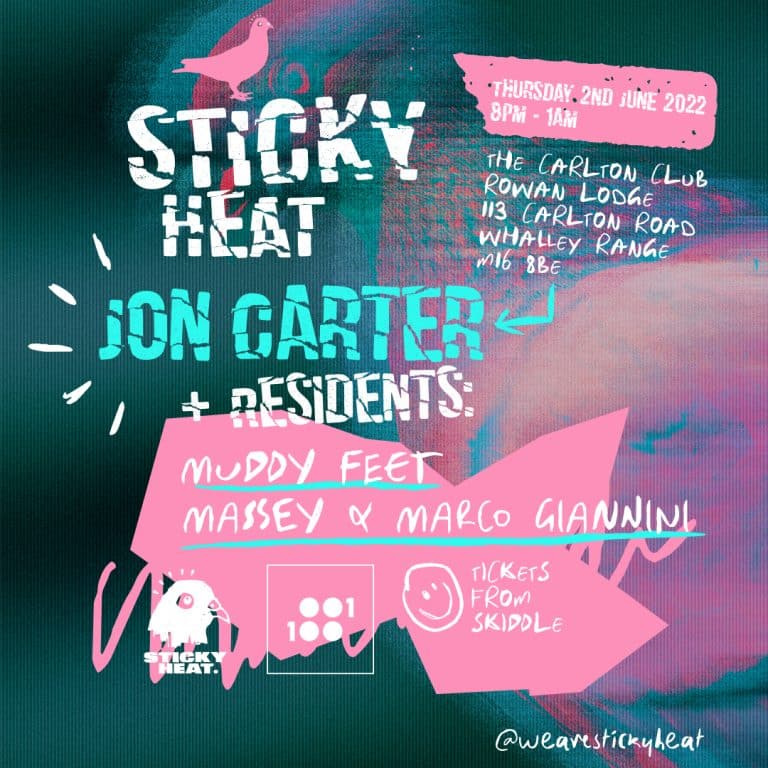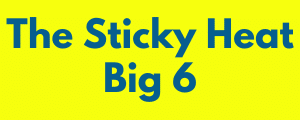 V's Edits – Yellow Blues – Unknown Label
First up this month is the mysterious V's who has released a solid series of cleverly put together edits over on his Bandcamp. The latest is a blues inspired release with all money raised being donated to the Ukrainian Humanitarian Appeal.
For 12 euro you get an incredible 17 tracks in this release, all of which are really well put together. Think slow, chuggy and bluesy, with some notable heavyweights within the bunch. In particular 'Empire of Dirt' by Johnny Crash, which as you can probably guess is an edit of the Johnny Cash/Nine Inch Nails cover of 'Hurt' and 'Was It Worth It?' by Spring 2022 which is a really nice interpretation of 'For What It's Worth' by Buffalo Springfield.
It's nice to see a set of fresh new interesting edits, which don't veer towards the now overly saturated disco edits territory… and of course it's all for a brilliant cause as well.
Various Artists – More of that Frightful Oompty Boompty Music – Spun Out
The Spun Out Agency have released a compilation dedicated to the legendary Andrew Weatherall, who was a mainstay on the agencies roster as a solo artist and in his ALFOS guise. 'More of that Frightful Oompty Boompty Music' showcases the agencies vast and diverse roster of artists who all turn in their odes to Weatherall.
What we get here are 18 tracks released over one digital release and two separate 12" releases, the first on the 15th April, with the second and the digital release out on the 29th April.
Tracks come from some absolute heavyweights including the likes of Justin Robertson (under his Deadstock 33s guise) with 'Dark Endless; Optimo's JD Twitch alongside Chloe Sevigny with 'The Ecstasy of Saint Therese, with fellow Optimo partner in crime Jonnie Wilkes up under his Naum Gabo guise (with James Savage) with 'Cold Sold'; and of course Sean Johnson AKA Hardway Bros AKA ALFOS with his incredible remix of 'We Are Axis' by The Asphodells, as well as many more.
All in all, this is an incredible compilation befitting of the great man.
Check it out on Bandcamp HERE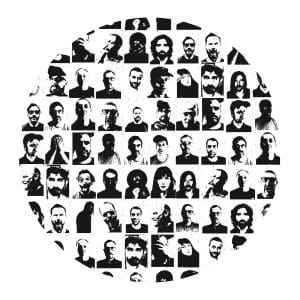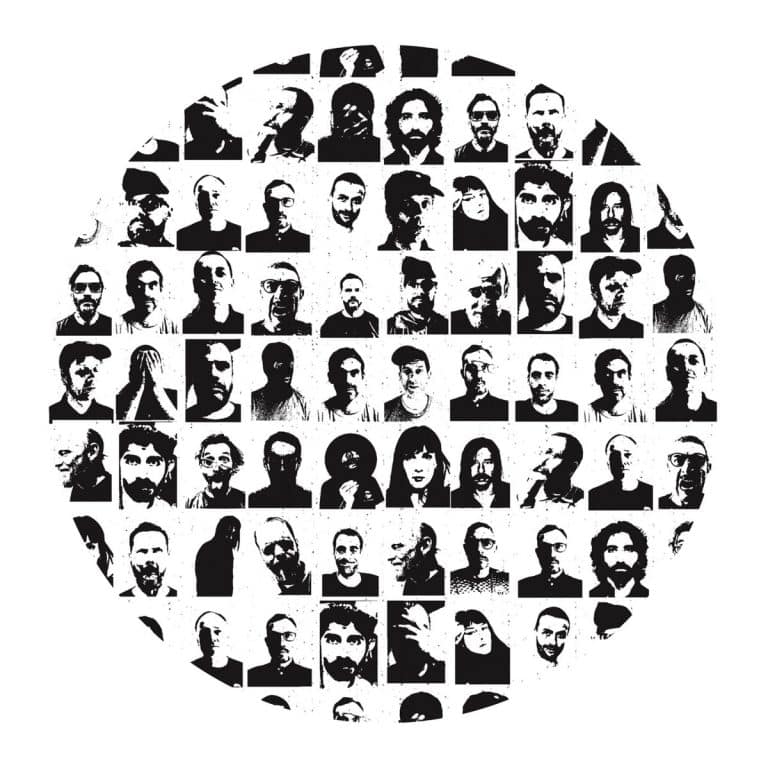 David Holmes Feat. Raven Violet – It's Over, If We Run Out of Love (The Remixes) – Heavenly Recordings
Belfast's king of all things psychedelic David Holmes continues with his monumental return with a sleugh of incredible remixes of his recent 'It's Over, If We Run Out of Love' release. This six-track release – you read that right, SIX features' remixes by Darren Emerson, Lovefingers and Heidi Lawden, Working Men's Club and Sean Johnson AKA Hardway Bros.
This package has everything from a tough house rework courtesy of Emerson to the more uplifting but equally high energy reworks by LA's Lovefingers and Lawden, Working Men's Club come in with a much darker and frenetic mix and Hardway Bros turns in a signature slow and chuggy effort. All mixes are very distinct, but all contain that key David Holmes psychedelic feel to them.
Christian Engh – Skywae – Full Pupp
The latest release on Prins Thomas' Full Pupp label, a label which shines on a spotlight on the huge pool of incredible musical talent coming out of Norway, is 'Skywae' by Christian Engh.
The three tracks that make up the release consist of lead track 'Skywae' which has a really nice, tough yet melodic drum progression with hypnotic melodies and keys. Sounds (at least to me) as quite influenced by the likes of Kerri Chandler… which is no bad thing whatsoever.
'Tingle' takes on a more melodic techno route, with stripped back drum pattern, whilst retaining the hypnotic and melodic rhythm of the opening track.
Closing track 'District Heat' kicks off with opening chords that sound like a laidback interpretation of Technotronic's 'Pump up The Jam' before taking before building into a track that seemingly takes its overall influence from the 1980s.
In all this is a great release, from an artist that I'd not come across before but one that I'll definitely be keeping an eye on in the future.
Radio Slave & DJ Hell – This is Radio Hell – Rekids
I do love a good powerhouse collaboration and for Rekids' 200th release (bravo to them for this landmark) they really don't get much bigger than Rekids boss Radio Slave and DJ Hell coming together for the formidable two track 'This is Radio Hell'.
Opening track 'Radio Hell (Extended) is a dark, brooding electro-tinged techno track that grows and builds around a chant of 'This is Radio Hell' and coming in at just over 12 minutes it really does use this time well to bring in different elements and levels to gradually build pressure and tension before really exploding towards the end.
'Lost Souls (Extended)' takes on a more progressive, slightly tribal route with tight drumming from the offset, alongside quite a hypnotic rhythm, which becomes more psychedelic as the track progresses. All of this makes for a really interesting track that is perhaps the stronger of the two – although both tracks are very, very good.
Both tracks are very much geared towards the later parts of the night, proper heads down tackle.
Baypoet – Translink – Sprechen
Next up for Manchester's Sprechen label sees them welcome Indonesia's Baypoet with a stunning two track release the 'Translink EP'.
Opening track 'Translink' owes more than a nod to that iconic Norwegian cosmic disco sound with strong synth chords wrapped around a filtered piano line which wouldn't sound out of place in a Lindstrom set and definitely has that strong end of the night, lights coming on vibe to it.
'Outer' goes down an earlier 1980s, John Carpenter style with a track that would comfortably sit within the soundtrack from Escape from New York. This is one for your more creative DJs, or for those more interesting early doors warm up sets.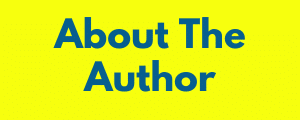 Marco Giannini
Marco is a DJ, promoter and writer based in Manchester. He runs the Sticky Heat parties across the city, he is also one half of the Son of Bangers duo who broadcast their bangers heavy radio show monthly on Ripe Radio.
You can also catch Marco across the city at his residency at The Refuge as well as a Liverpool residency at Albert's Schenke.
Next up for Sticky Heat they welcome the legendary JON CARTER back to Manchester for his first gig in the city in 12 years on Thursday 2nd June – for a very special Bank Holiday party that marks the perfect way to welcome in the four-day weekend.
The Jon Carter party is limited to just 180 tickets so be quick as this will sell very fast – http://skiddle.com/e/36054558
Contact Marco on the following socials or email hellostickyheat@gmail.com.
For More Info Please Check:
Marco Giannini Facebook: www.facebook.com/djmarcogiannini
Marco Giannini Soundcloud: www.soundcloud.com/wearestickyheat
Marco Giannini Instagram: https://www.instagram.com/djmarcogiannini
Marco Giannini Twitter: https://twitter.com/DJ_MRTG
Marco Giannini Bandcamp: www.bandcamp.com/mr_marco_giannini