Moment Cinetique's Monthly Spins – April's Deep House Essential 9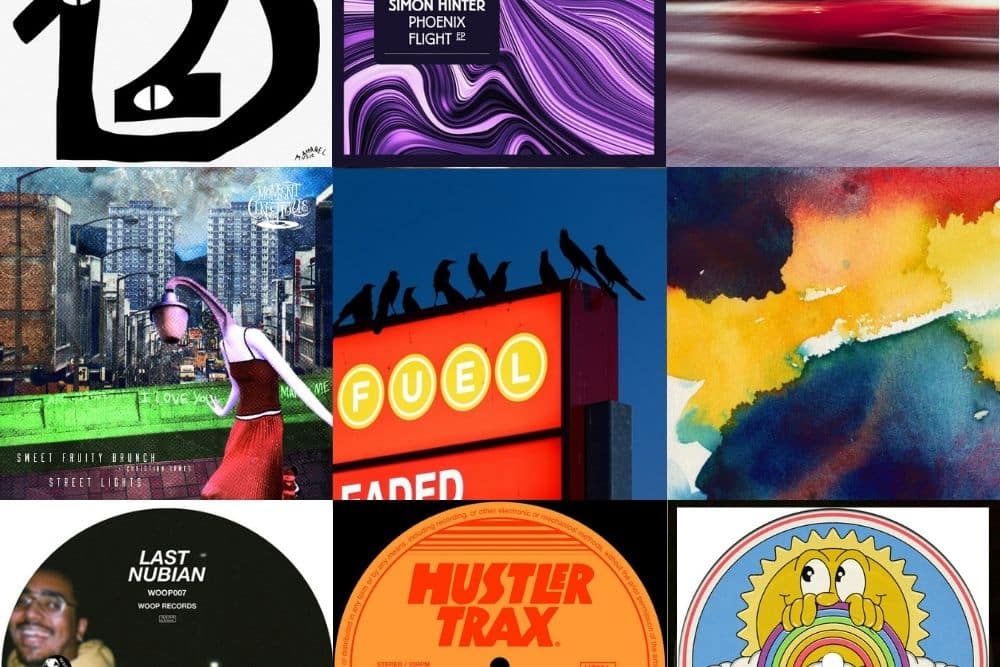 Moment Cinetique's Monthly Spins – April's Deep House Essential 9
Like what you hear? To help support LV Online buy us a coffee via Ko-FI. Click HERE
Sorry for the absence, I've been taking a bit of time off from the label at the beginning of this year, as much as I love new music and all the people that I deal with in the scene it is a side project and a welcome distraction from the daily grind. However, at times it's necessary just to take a step back to refocus.
Anyway, I've still been doing the odd show for Rinse France and also a couple of guest mixes so I've been keeping on top of some of the great music that we've already had in 2022. Plus as we approach the summer season we'll be getting back out there, starting with a feel good return from Sweet Fruity Brunch…
Check out the mix featuring some of the tracks from this month's selection and if you love it please give it a share over on soundcloud.
Love this? Check out all the previous Moment Cinetique Monthly Spin's HERE.
Moment Cinetique's Monthly Spins – April's Deep House Essential 9
Artist: Sweet Fruity Brunch
Track: Street Lights
Release: Street Lights EP
Label: Moment Cinetique
Sweet Fruity Brunch has been a regular on our label since release one, I've personally rated him as one of the most talented producers out there at the moment both in the sense of his production style plus technical ability and hopefully his profile will grow to the level it deserves in 2022. SFB is the lighter, maybe funkier side of Donnie Moustaki and in 2020 his last EP with us, Disco Spider, received huge critical acclaim with support from the likes of Melvo Baptiste, Fouk, Dave Lee, Moodena, Opolopo and many more.
The Street Lights EP is an instant return to form with swinging percussion, meandering basslines and some incredible original Keys work. Street Lights is the headlining track with gospel vocal highlights and stabby chords making a summer terrace soundtrack akin to Disco Spider. The EP is finished with Christian James joining the EP for the Synth-laden and sultry Beautiful Ugly and the stuttering Mushroom Cream.
The EP has already gained some great support with one of our favourite producers Nebraska saying "Yet again, fantastic work.  Reminding me a bit of my pals Dam Swindle and Frits Wentink".
Traxsource: https://www.traxsource.com/title/1765335/street-lights
Artist: Simon Hinter
Track: Belly Belly
Release: Phoenix Flight EP
Label: Fluid Funk
2021 was a big year for Simon Hinter with a track featured on Disclosure's DJ Kicks release plus big EPs with ourselves, Quintessentials, Freerange and Nite Grooves. He kick off 2022 with a huge slab of quality tracks showcasing various angles of his musical stylings via Dutch label Fluid Funk. Title track Phoenix Flight is a cleaner sound than a lot of Simon's latest work, a deep and mellow groover who's tranquillity is interjected with a cranked up, distorted synth line which I'm sure will sound huge in venues. It was a close contest with the deep and moody Big Train almost being my fav of the EP but the rich, uplifting strings and brass lines of Belly Belly stole my heart to become my track of the year so far.
Traxsource: https://www.traxsource.com/title/1745539/phoenix-flight-ep
Artist: Meowhat
Track: First
Release: Ladno EP
Label: Apparel Music
An EP with four slabs of dirty, jazzy, deep, distorted and generally manic house music that's perfect for mixing things up in sets of varying styles. Although it's manic the entire EP is far more DJ friendly than the usual tracks from Meowsn' and his mates with all the tracks more or less staying to the same BPM throughout with the changes in pace coming from clever yet manageable arrangement. I've been playing Third in quite a few mixes with it's simple plucked bassline complimenting some pretty large rave sirens but it's First that's my fav with it's chest rumbling sub and simply bonkers vocal breakdown.
Traxsource: https://www.traxsource.com/title/1764779/ladno-ep
Artist: Last Nubian
Track: Mommy What's a Boujee? Feat. Dougan
Release: WOOP007
Label: Woop Records
Last Nubian's been mixing his styles up recently and I'm not going to lie it was 140bpm deep techno monster Boom Boom that drew my attention to this EP, I didn't guess it was one of Tre's productions but if you do pitch it down 15bpm the wobbly synths and old school stabs do become familiar. Keep it up there at 140+ as it should be though, that's where it's energy has the most impact.
Back down in the more familiar mid 120s Tre teams up with regular collaborator Dougan for Mommy What's a Boujee? which is a sulty, female vocal-led, deeper outing that'd fit perfectly in to a late summer's evening soiree.
Bandcamp: https://wooprecords.bandcamp.com/album/last-nubian
Artist: DJ Atlance
Track: When I Hear Your Voice
Release: After The Storm
Label: Running Out of Steam
An absolute Summer essential of an EP here from Parisian DJ Atlance who brings a collection of shimmering, sample heavy goodness to Running Out of Steam. It's all great, I love the entire EP but I'm really hooked on When I Hear Your Voice which deserves to be ringing out across the terraces of Europe and beyond of the next few months with it's big disco-infused loops, uplifting female vocals that I just can't quite make out and a semi-retro vibe. Check the whole EP though.
Traxsource: https://www.traxsource.com/title/1764803/after-the-storm
Artist: Lorca
Track: Colraine
Release: Saudade
Label: Shall Not Fade
A change to a deeper pace here with Lorca delivering an 8 track LP of atmospheric soundscapes, distorted samples plus collection of field recordings over some heavy drum work on Shall Not Fade.
I love tracks Lullabies, Are You Gonna Leave Me and uTube, all of which are great stand alone tracks on this impeccably produced EP, but it's the epically chugging Colraine that just wins out with dark, jazzy piano chords accenting a really smooth yet thumping groove.
Traxsource: https://www.traxsource.com/title/1727805/saudade
Artist: Nebraska
Track: Henri Rousseau
Release: Chant de Oiseaux EP
Label: Heist
Thankfully John has already run a feature with one of our (previously mentioned) favourite producers Nebraska (Read Here: https://levisiteuronline.com/music/lv-disco-selectors-35-nebraska-heist-recordings/) about his new release on Heist Chant de Oiseaux which saves me boring you with 2000 words about how incredible the EP is.
All 4 tracks are wonderful. Buy the entire release.
Traxsource: https://www.traxsource.com/title/1768490/chant-des-oiseaux-ep
Soundcloud: https://soundcloud.com/dj_nebraska
Artist: Tiptoes
Track: Lost
Release: Return of the Akai Samurai
Label: Hustler Trax
Tiptoes keeps up his fast start to 2022 with another EP of his identifiable Deep/Garage house hybrid sound, this time on Hustler Trax. Somebody really takes us back to when I first enthusiastically stepped out on to the dancefloor in the early 00s with chopped vocal snips looping out all over the place but it's the combo of dub sirens firing over shuffling perc and lush chords of Lost that's the pick of the bunch for me.
Traxsource: https://www.traxsource.com/title/1762798/return-of-the-akai-samurai
Artist: Black Loops
Track: Don't Think 'Bout It
Release: Proto/Emotions
Label: Aterral
2021 saw Black Loops really kick on and start to get out there after years of being an underground favourite. It's also only been 18 months since our friend Carlo started his own Aterral label, which has grown at a rapid rate with releases from Carlo himself, plus Idan Hana, Lis Sarroca, Retromigration and more.
The Proto/Emotions EP is a high quality example of the vintage deep & minimal sound that's coming out of Berlin, where both Riccardo and Carlo reside. Don't Think 'Bout It is our pick of the EP with it's staccato percussion and bassline plus mesmerising, swirling cloud of talkbox vocals and low slung chords providing a unique take on the current styles coming from Europe.
Bandcamp: https://blackloops.bandcamp.com/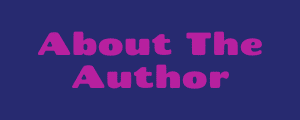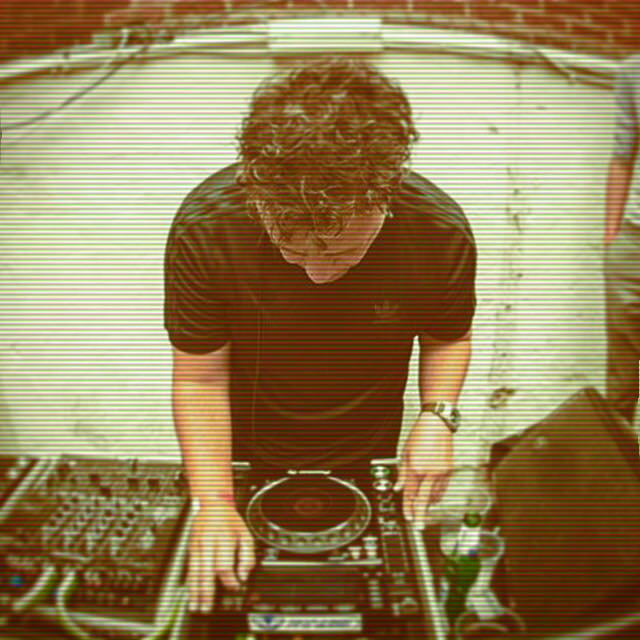 Dave Platts is a designer, DJ and producer and is behind the brilliant Sheffield based Deep/Disco/House label Moment Cinetique.
Moment Cinetique Facebook: https://www.facebook.com/momentcinetique/
Moment Cinetique Soundcloud: https://soundcloud.com/momentcinetique
Moment Cinetique Instagram: https://www.instagram.com/momentcinetique/
Moment Cinetique Twitter: https://twitter.com/momentcinetique
Moment Cinetique Bandcamp: https://momentcinetique.bandcamp.com/
Tags:
Apparel Music
,
Aterral
,
black loops
,
Dj Atlance
,
Fluid Funk
,
heist
,
Huslter Trax
,
Last Nubian
,
Lorca
,
Meowhat
,
Moment Cinetique
,
nebraska
,
Running Out of Steam
,
Shall Not Fade
,
Simon Hinter
,
Sweet Fruity Brunch
,
Tiptoes
,
Woop Records