Bruise Talks New EP Joy / Theme, Sona Vabos, Southern Fried, Todd Terry and Production Advice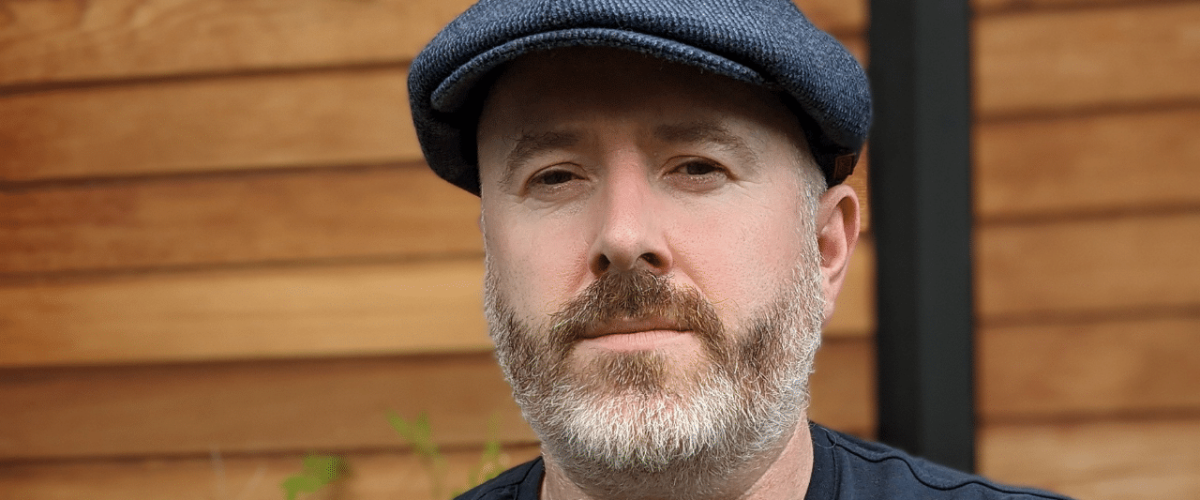 Bruise Talks New EP Joy, Sona Vabos, Southern Fried, Todd Terry and Production Advice
Like what you hear? To help support LV Online buy us a coffee via Ko-FI. Click HERE
An interview with the Insider for Le Visiteur.
Christian Campbell has never been one for the limelight, but his musical resume is packing. Under his Sona Vabos alias, Campbell has released House, Dub and Techno on Southern Fried Records, Snatch, DFA and Mad Decent. He's remixed for artists like Todd Terry, The Black Ghosts, Chicken Lips, The 2 Bears, Crookers & The Mighty Dub Katz. Over the years his fans have included main players on Radio 1 – Annie Mac, B-Traits, Nick Grimshaw, Diplo and Monki, with Eats Everything, Huxley, Fake Blood, Aeroplane, Kerri Chandler all singing his praises and playing his tunes.
The main man at Bruise, Christian Campbell, has a chat with The Insider. Christian also laid down this pretty immense mix for us, check it out and please give it a share over on Soundcloud. More info on the mix including the full tracklist HERE
Thanks for taking the time to talk to me today Christian. Where are you now exactly and what are you up to today?
I'm currently in Enfield North London working at home doing my day job (PRS for Music) whilst juggling some pandemic induced home schooling with my son and trying to sneak some cheeky studio time in-between.
Is your studio at home? Is that where you're hiding most of the time?
Yes. I'm super lucky in that I've got a great studio space at the bottom of the garden. This allows me to write music most days and also doubles as my office. It's also a great place to hide from the family.
What are your most essential things in the studio? Beer or biscuits?
That's a tough call. Post session beer is essential and after 15 months of home working I'm definitely trying to avoid the biscuits. Other than that, the most important piece of studio kit has to be my audio-Technica headphones which keep the neighbours onside.
Are you a Londoner? Would I have bumped into you on the club scene pre-covid?
I'm from Birmingham originally but have lived in London over the last decade so our paths may well have crossed before the pandemic hit. That said, I'm practically a hermit these days so the chances are slim.
How have the last 18 months been for you? How did you spend this time and who did you spend it with?
It's been a challenging 18 months hasn't it. I'm lucky to have kept my day job so I've mostly been ensuring I've kept that whilst trying to stay sane with home schooling my kids. Wine helps a lot. But in my free time I've tried to throw myself into writing music and honing my productions skills which has been a helpful way to forget the madness.
You've travelled quite a distinguished musical path over the years. How long have you been making music?
I've made music for as long as I can remember. I've always messed around with whatever equipment I could find to make my own tracks or put together mixtapes. My first dabblings, which would no doubt sound spectacularly bad now, were created using an old Yamaha PSS 680 which had a really simple digital synth together with a double deck tape machine. Total old school.
When did Sona Vabos start dabbling? Was this your first moniker? Were there others?
The first Sona Vabos releases started around 2012. It was my first moniker as a commercial artist and really exciting to be part of a proper label. Before that there is a trail littered with failed projects I'd rather not mention.
Was this a remix tag or have you also made original music under this name? Is Sona Vabos still doing stuff?
Sona Vabos started as a project for original material but I ended up doing quite a few remixes on the side. Remixing is a great way for new artists to get some exposure and also a great way to dig deep into how other artists make their tracks. Sona Vabos is still alive (well just about). The last release which was a bit of a disco stomper called 'Brass Shrug' was on the Waze and Odyssey label Street tracks in 2019.
You've kept a low profile during your career. Have you ever been a gigging DJ, or have you always preferred to stay out of the spot?
I've never been a regular gigging DJ although going back many years I had a weekly mix show with my mate on Leeds's legendary pirate station Dream FM (big shout out to the Sound Movement crew and DJ Blowfly!). My focus has always been on production but I'm thinking about putting together a Bruise live set when the clubs open.
You've done a lot with Southern Fried. What is your relationship with the label?
I got my first Southern Fried release through Diesel (X-press 2) who sometimes collaborates on the Bruise releases/remixes. I played him some demos and he sent some of my tracks over to Nathan (A&R) at the label who signed me up for a couple of EPs. Then I ended up doing a few remixes for other Southern Fried artists.
2Bears – Raff and Joe Goddard. You've remixed for them too. Are you all good mates then?
I've never actually met either but obviously I'm a big fan of their productions. I've remixed one of the 2Bears tracks as Sona Vabos and one other remix for Raf (as a solo artist) under the Bruise moniker so I don't think that qualifies as best mate status yet. Maybe we'll do some collab at some point which would be ace.
How many remixes do you think you've done over your time?
I could go and check but I'll be lazy and guess so I reckon around 12-15 Sona Vabos originals and around 10 Sona Vabos remixes plus 4 Bruise originals and 5 Bruise remixes….as of today anyhow but lots more in the pipeline.
Why do you think you have been so prolific on the remix front?
Firstly, it's something I absolutely love doing and I reckon I'm alright at it. Secondly I'd like to think the remixes are usually quite a radical departure from the original versions which I think labels like as it broadens the appeal of a release which I think gets me more work. If the original has a vocal, I tend to write a new instrumental underneath which makes it easier to put your own stamp on the finished version.
Your music has spanned House, Techno and Dub. Is there a genre you feel most comfortable in or does that depend on the day?
It really depends on how I'm feeling on the day. I never go into the studio with any preconceptions or plans, I just fire the computer up and see where things end up. I love pretty much all electronic music styles. I like making music for loads of different genres. I've got a lot of unreleased material that covers everything from footwork to neo classical. That said it's probably "unreleased" for a reason.
What was it you released on DFA?
It was the Sona Vabos remix of the 2bears single 'Work'.
You've remixed for Todd Terry. How did that come about? What was the track?
He released a track called 'Feel The Sun' on Southern Fried so the label asked me to give it the Sona Vabos treatment which obviously you don't say no to. Nice one to have on the CV.
Bruise was born not long ago. Is the sound staying mainly in the Motor City, jazzy techno with soul tip?
I'd like to think that the Bruise moniker will evolve to take in lots of different styles of electronic music. But I think there will always be some sort of nod to Detroit and jazz as it's deep within the Bruise DNA.
What made you call your collective Bruise? Are you in pain?
Ha ha!. It was Diesel's idea to call the project Bruise. I could make up some deeper explanation of it relating to making impactful music but to be honest it just sounded like a cool name.
I know Nick Williams well from Phonica. Meda Fury is a bit of mini-R&S. Did you target the label for the release?
Again, I have Diesel to thank for this. Darren is mates with Nick so forwarded the tracks (which became the presentation EP) to Nick to listen to and that was that. It was the only label that got sent the early Bruise material and Nick is a super nice guy (and great DJ), easy to work with plus the label has some really cool releases so when Nick said he wanted to release the music it was an easy decision to make.
Going back to the inception of track Grand Hi. How long did it take you to make?
It was actually a really quick track to make, probably a day to make the main hook then a couple more of mixing and tweaking. I think It's often the quick production sessions that end up with the best music.
Can you remember the moment you thought "yeah this is the nuts"?
It was the moment the piano chords were written and I added a cool flanging percussion loop from a different track. It all gelled so nicely and I thought there was something good there. That said it nearly didn't make the EP at all. It came after the EP had been agreed and Nick asked to hear any other Bruise material that was available. So I forwarded Grand Hi and that was that!
You make so much music. It always intrigues me – how do you know when a track is finished?
That's the million dollar question! I think the point when you have something that maintains your interest from start to finish and keeps the foot tapping constantly is the point you're close to a finished track.
What did it feel like when Grand Theft Auto sync'd the track? Are you now rich?
Yeah rich beyond my wildest dream! Ha ha yeah it was awesome as I've always loved the GTA series but I'm not quite ready to retire as the fee just got spent on a load more music gear. Got to say a big thanks to Gilles Peterson for choosing the track for his show in GTA, it's all his doing!
Alike to 'Grand Hi', 'Joy' has that rushing euphoria once again. Is there a process you follow when you start making a track like this? What do you do first?
I generally start with the musical elements first and work out some impactful chord progressions to hold the track together as it's the chords that drive the emotion. Then I'll choose what sounds/instruments are playing the chords and how they are played, then I work on the beats and bass to underpin the structure and give the track some energy. I work in the box in Ableton Live and start in the session view until I have an intro, main hook and outro, then I build up in the arrangement view.
B side -Theme, took me by surprise. But listening through some of your older material there's a lot of this more bass-heavy sound. What made you put something so different on the B side?
That was all down to Ross Allen. I sent a load of demos over to Ross and he really liked the idea of putting out Theme as part of the release. We agreed it would be good to have it pair with Joy to show a flip side to the Bruise sound. As you say the first release with Meda Fury had a variety of styles and influences from house to electro and the lead track Jagged Angels is a proper heavy moment, it's just Grand Hi connected more and that seems to have defined the Bruise sound more which is why I think Theme has surprised people a bit. For more bass heavy work outs check out Sona Vabos – Sizzler!
You're working now with Ross Allen. Do you two go back a long way?
I've known about Ross as a DJ/A&R man for ages but I never met him until he asked Bruise to remix Lady Blackbird (although he's been mates with Diesel for a long time).
Ross certainly seems to know what he's doing in the industry. Are there plans for any live stuff with Bruise when the world opens again?
It's hard to plan anything at the moment with so much surrounding the live industry being up in the air. But I would love to have some live Bruise gigs at some point, when the clubs do open up again, so watch this space.
If you weren't making music, what do you think you would have done?
I really can't imagine not making music. Even if nothing I made was ever released I still would regularly write. I love the process too much and it's too cathartic to stop. Maybe in the absence of music I would explore filmmaking as I think there are lots of aspects that are creatively similar.
What's the best bit of musical advice you've ever been given?
Perfection is the enemy of really good. Sometimes you can mix the soul out of music when trying to perfect every element and house music is all about soul, so best to keep the groove even if the production isn't perfect.
Not that you're asking but the best music advice I would give is to make a habit of turning the computer screen off (or covering) when you play back your session. Without the distraction of watching the timeline gives you a much more honest environment to listen to what you're making.
What does Bruise have coming up that we should look out for?
More remixes, more new music, maybe a live show and a cookery book.
Grab Bruise's brilliant new EP from: https://bruise-music.bandcamp.com/album/joy-theme
For more info please check:
Bruise Soundcloud: https://soundcloud.com/bruisemusic
Bruise Instagram: https://www.instagram.com/bruisemusic/
Bruise Twitter: https://twitter.com/bruisebeats
Foundation Music Facebook: https://www.facebook.com/foundationmusicproductions
Foundation Music Instragram: https://www.instagram.com/foundationmusicproductions/
Tags:
Bruise
,
Deep House
,
Diesel
,
Foundation Music
,
Sona Vabos