LV Premier – clavette & Boogietraxx – Somebody (Original Mix)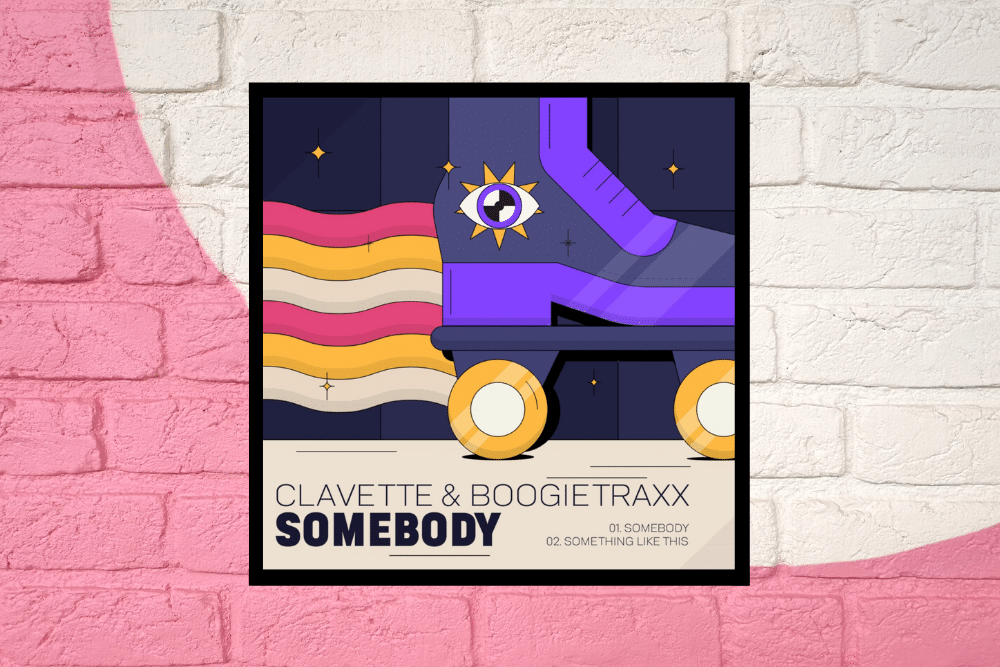 LV Premier – clavette & Boogietraxx – Somebody (Original Mix)
Infectious is the first word that comes to mind to describe Somebody, it's a perfect fusion of classic disco energy and 2021 production techniques with the resultant track being insanely catchy. indeed it's a track which will cause all sorts of mischief on the dancefloor in the coming months.
A collaboration between Los Angeles based clavette and Austin based producer Boogietraxx this one came about through lockdown when the two producers met online and shared their love of 70's disco and production gear.
Somebody is released on the 23rd July with a full EP incoming on the 6th August and if their debut offering is anything to go by, this is a collaboration that we hope runs and runs. Combining a Soulful Bluesy vocal hook with ass shakin' guitar licks, a dancefloor rockin' bassline and loops in all the right places. it's a peak time bomb from start to finish.
The single release is flipped with Something like this a Latin inspired carnival house track with subtle Hammond licks, brass stabs and classy keys all interspersed with some vocal chops. This one could easily have been the A-side, it's that good.
An excellent release throughout with ace artwork to support, expect all manner of outrageous shapes getting thrown on dancefloors worldwide when this one lands!
For more info please check:
Boogietraxx Facebook: https://www.facebook.com/Boogietraxx
Boogietraxx Soundcloud: https://soundcloud.com/boogietraxxatx
Boogietraxx Instagram: https://www.instagram.com/boogietraxx
Boogietraxx Twitter: https://twitter.com/boogietraxx
clavette Facebook: https://www.facebook.com/clavettemusic
clavette Soundcloud: https://soundcloud.com/clavettemusic
clavette Instagram: https://www.instagram.com/clavettemusic/
clavette Twitter: https://twitter.com/clavettemusic
Tags:
Boogietraxx
,
Clavette
,
disco
,
disco house