Colleen 'Cosmo' Murphy talks about remixing Lady Blackbird, working with David Mancuso at The Loft Parties, Djing with no mixer, Gilles Peterson, Classic Album Sundays, Cosmodelica and Balearic Breakfast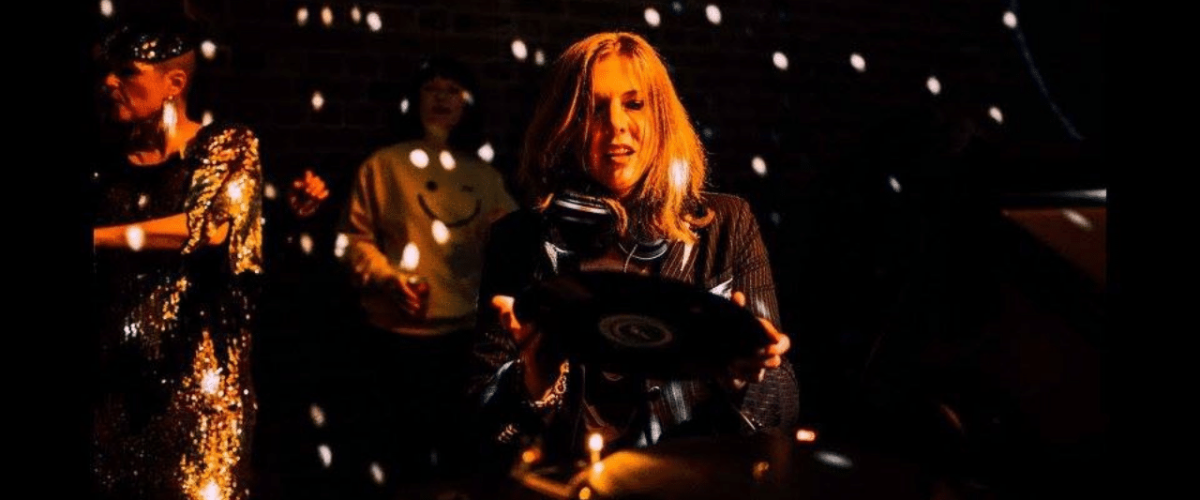 An interview with The Insider for Le Visiteur
Colleen 'Cosmo' Murphy has had an incredible life in music. Running radio shows since she was 10, she moved from Boston to New York and then onto London where she has been resident since the 90's, and been the instigator behind an incredible tapestry of shows and events. As one of the few people who David Mancuso trusted with sound, she played regularly at his now legendary Loft Parties. Colleen later went on to set up the UK based Lucky Cloud events alongside Mancuso and Tim Lawrence in 2005, and she has continued to play regularly at the parties in New York.
Colleen's DJ and radio career has blossomed over the last two decades, with her Cosmodelica and Balearic Breakfast shows becoming part of the core offering on Giles Peterson's Worldwide FM. Colleen is behind the well loved Classic Album Sunday's events that take place around the globe.
No stranger to the studio, Colleen has just remixed Lost and Looking for the outrageously talented Lady Blackbird which lands the week.
The Insider spoke to Colleen for Le Visiteur and it's a truly fascinating read covering all aspects of her incredible musical journey.
It's a pleasure to talk to you today Colleen thanks for taking the time. Where are you today? What are you up to?
I'm actually in Whitstable visiting some dear friends and enjoying being near the sea – one of my favourite places to be.
Living in the UK
You've been a living in the UK for over twenty years now. What brought you here to stay in the late 90s?
Most people pick up and move because of a personal relationship or their vocation. For me it was both. I felt like I had a good run in New York City, but in 1999 nightlife was under attack by then Mayor Rudy Giuliani. Coming over to the UK was like a breath of fresh air, as the club and music scenes were thriving. I also have a personal connection as my grandmother was an English war bride who emigrated to America after marrying my grandfather, a US Navy man who had been stationed in Plymouth during World War 2. And I was a big fan of British music, which made up a large part of the soundtrack of my teenage years. The move felt right.
New York
Were you born and raised in New York?
I was born and raised in a small town outside of Boston, Massachusetts. Lucky for me, Boston had some of the best radio in the country as the city has more colleges and universities than any other American city. I grew up listening to the progressive sounds of college radio and was also lucky to experience some of the most boundary-breaking commercial radio stations. It helped expose me to a wide range of music from an early age.
How old were you when your deep interest in music became apparent to you? What were you listening to at that time?
I was into music from a very early age and used to sing and play organ and piano and knew every current hit on the radio. The two big turning points for me were getting my own transistor radio at the age of 7 (first song I heard was Silver Convention's 'Fly Robin Fly') and getting my own turntable at the age of 12 (my favourite album at the time was Moody Blues 'Days of Future Passed'). At the age of 14 I had my own radio show on our 10-watt high school radio station WHHB where I played a mixture of punk, post-punk, early hip hop, funk, and new wave (one show was called Punk, Funk & Junk). At the age of 16 I was worked in a record shop where my musical horizons expanded into all genres including jazz and psychedelic rock.
First clubbing memories
When did you start to head out on the party/ club scene? Where did you go? Who was playing there at that time?
I went to some freestyle clubs in Boston as a teen (can't remember the names!) and when I moved to New York I mainly went to live gigs – many at CBGBs and The Ritz when it was in the East Village. I started going to clubs in the late 80's/early 90's – clubs like Tracks, Save the Robots, Payday, Afterlife, House Nation, The Shelter, Giant Steps and David Mancuso's Loft parties.
What record sticks in your mind from then?
The song I remember being completely blown away by was Dexter Wansel's 'Life on Mars' the first time I heard it on David's sound system.
First DJ steps
What was your first step as a club DJ on the NYC underground scene? How were you introduced to that? Where were you playing initially?
In the late 80's I played at CBGB's Record Canteen and also did a night at the club Mars for the radio station WNYU. In the early 90's, once I had been smitten by dance music, my first residency was at a little bar on 11th Street between Avenues B and C called ST Bar and my first guest spot was for my friends Pernell Morrison and Tabu at the African Street Festival in Brooklyn. They listened to my radio show and invited me to play with them for this free street party in a small outdoor plaza – that's the first time I remember DJing live for a really big crowd.
The Loft
I know you found your way to The Loft parties pretty much by yourself. Do you recall the first times you were there? Do remember feeling the vibe for the first time?
My friend Adam Goldstone brought me to The Loft for the first time in 1991/92 – right at the time when David had re-invigorated his parties after a hiatus. In fact, Adam brought me to a lot of clubs for the first time – he was a real night owl and nightlife lover who eventually became the Clubs Editor at Time Out. But when I went to the Loft it was unlike any other place I had ever been as it was a private party, in David's home. It had a psychedelic atmosphere, a welcoming energy, friendly people, beautiful dancers, an incredible sound system and records that blew my mind.
Loft tracks
What tracks were playing there on those first nights there?
Code 718 'Equinox', Sandée 'Notice Me', Lonnie Liston Smith 'Expansions', Third World 'Now That We Found Love' and Dexter Wansel's 'Life on Mars' were some of the songs that had a big impact upon me.
David Mancuso
Mancuso told Time Out New York "She is very devoted and very pure about the music. She's one of the only people I would trust, both with the music and with the equipment, to fill in for me."  How did your friendship with Mancuso begin? How did you make your transition from dancer to DJ at The Loft?
My relationship with David properly started when I asked him to come up as a guest to play records on my radio show, Soul School on WNYU. Before agreeing, he asked if we could meet up for drinks and a conversation. We had a wonderful chat and when we talked about our mutual experience of musical synchronicity, the bonds were made. He came up and played records on the radio show (it may have been his first-time playing records outside of his own house parties) and then a few weeks later asked if I would play some records with him 'one-on-one' at The Loft. He mentored me on how to play on his sound system which wasn't like any other sound system – especially the highly sensitive Koetsu moving coil cartridges. He complimented me on my musical style and enjoyed the new records I brought – especially the records that I brought to the Loft for the first time like Pacha's 'One Kiss'. Then he asked me to play longer sets and eventually the entire night from midnight Saturday to noon on Sunday.
WNYU
You had a regular radio show on New Yorks WNYU. Did this come off the back of you playing at The Loft?
I had already been on radio for a decade before I stepped foot into The Loft. In 1986, immediately after my four-year run on my high school radio station WHHB, I went to WNYU where I hosted radio shows and eventually became the radio station's Program Director. One of the shows I hosted I had personally created: a kraut/ garage / psychedelic rock show called 'Plastic Tales from the Marshmellow Dimension' which was pretty far out. I was also a radio DJ/host in Japan for a few months in 1989 and after graduating from university, I hosted and produced radio shows that were syndicated to college and alternative rock radio stations across the USA. Because I had a lot of radio experience, I was invited back to WNYU in 1992 which is when I created 'Soul School' and then later became a weekly host on the radio station's anchor dance mix show 'Club 89'.
It's worth mentioning that nobody at WNYU had even heard of The Loft or David at that time, never mind my own relationship with him. Throughout the 90's, David's parties were very underground and not always well-attended. During that decade, he faced a lot of challenges and some of us in his inner circle were helping him with fundraising parties and spreading the word about The Loft. It was one of the reasons I suggested to David that he should do a compilation – to relay the musical story about the Loft and its significance to a wider audience and to help him acquire some much-needed 'green energy'. The idea came about as I had just released my own compilation 'New York Afterhours: A Later Shade of Deep' on Nervous Records in 1998. I was surprised when David responded that he would only do a Loft compilation if I was involved, and so I negotiated a deal with Nuphonic and co-produced the two Loft compilations alongside David, but most people weren't aware of my involvement.
My own musical trajectory was running simultaneous to my discreet association with David and The Loft. Party and club promoters invited me to DJ off the back of my own radio shows which had become widely known in this musical niche as listeners made tapes of my shows and they were distributed around the world. I also had a great deal of visibility because of my job at Dance Tracks, one of the city's coolest record shops, and working with Joe Claussell on the record label Spiritual Life Music. I was playing at other parties in the city and then along the East Coast and then throughout America and Canada and by the mid-90's I started travelling internationally, first playing in Japan and then in Europe. It was some time before my relationship with David and The Loft became widely known.
What was the show format, what was your style on the show?
'Soul School' was a mixture of disco, post-disco, soul, and jazz-funk classics and 'Club 89' was a live DJ mix show in which I played the latest house records which included both US house and lots of imports from the UK, Italy, France, and Japan. I also invited guest DJs onto my 'Club 89' show including Lil Louis, Romanthony, Louie Vega, Joe Claussell, Danny Krivit, Francois K, and singers like Ceybil Jefferies, Joi Cardwell and Kenny Bobien. It was a real 'underground house' affair and I endeavoured to link the community by telling my listeners about new club nights and parties and championing new artists.
Body & Soul
You seemed to have been connected with the epicentre of genres over the years, with guest spots at Body & Soul for Francois K, Danny, and Joe. Another world-famous party with an international reputation for quality vibes. How would you describe the party atmosphere, vibe, and music in comparison to The Loft?
I was a big fan of Body & Soul and had been attending the party from its inception. The feeling of community, and the one dancefloor – one vibe and atmosphere were reminiscent of The Loft, but it was more 'club-oriented' with a louder, more bass-heavy sound system and records that were mixed and tweaked via the cross-over. But the same buoyant positive feeling as The Loft. One day when I was getting ready to head over, Francois rang me up and asked me to play as Joe was going to be late due to a delayed flight and Danny had an injury. I was absolutely floored, as the request seemed to come out of nowhere. Francois enjoyed my eclecticism, and I was asked back a few more times, the last being my going away party before I moved to the UK. It's a very special moment in my career and I am honoured to have had the chance to play at such a legendary party. Francois has been a very significant person in my career, too.
The Lucky Cloud Loft Party
You created The Lucky Cloud Loft Party alongside David Mancuso and Tim Lawrence in 2005. A stylised affair with great attention to detail on sound and aesthetics.
The idea to host a regular Loft party with David in London came after Nuphonic hosted a party with David to celebrate the compilations we had produced. For the new London Loft party, David wanted me involved not only to back him up as a musical host when needed, but also because he wanted to further mentor me on the concept and set-up of the Loft sound system. My partners and I bought our own sound system, and this progressed me to my next steps in the world of sound and hi-fi. By David's request, our friend Iain Mackie, a professional audio engineer, had been coming down to help us set up the sound system. One day Iain was unable to come to the party due to an injury, so I was challenged with the ultimate test to set up the sound system myself. I was so nervous, but David was thrilled, writing to me, "Now is a good time to show off your stuff wisely and with all the natural grace that comes with your spirit. When you think of it you and I both carry with us the same/similar responsibilities and deeds:  Me as my role in NYC and yours' as your role with the London party –  i.e., we cover all the bases. It is something for us to really proud of as it is all earned. You are at the point where you can now walk across the "rice paper" – Zen. The timing is awesome too, as you now have your triple PHD."
No mixer
Has the 'no mixer' tradition still been in place? Playing tracks from start to finish with a gap.
We do not mix records at The Loft, and this is part of the party's DNA as David wanted the music to reflect the artist's original intention. In fact, we don't use a mixer, but a Mark Levinson ML-1 preamp, which just has two phono inputs that are switched back and forth. David used to bring his over to London and then my husband and I bought our own ML-1 to use at the party.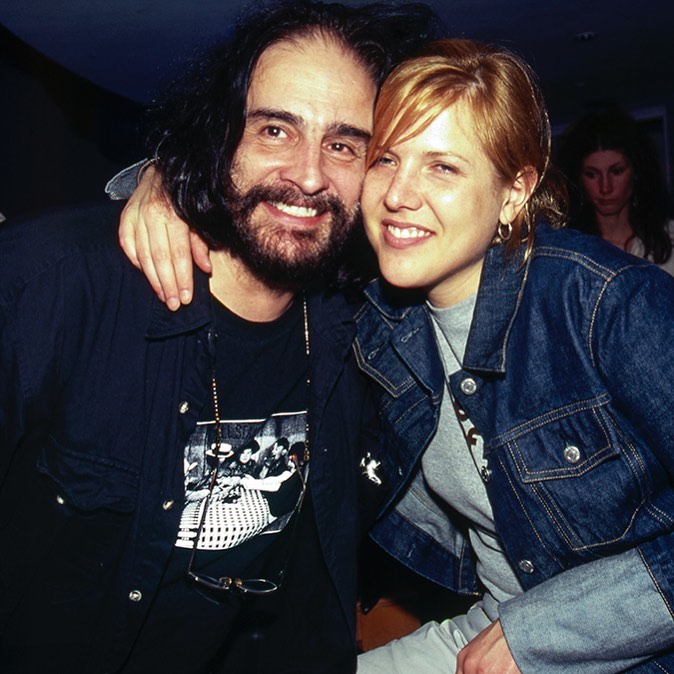 David Mancuso & Colleen 'Cosmo' Murphy
The world sadly lost Mancuso in 2016. When was the last time he came over for the LCLP? What is your involvement with The Loft in NYC now? Do you still go over to play? Covid permitting of course.
The last time David musically hosted at the London Lucky Cloud Loft Party was in 2011. A few years later, he made arrangements to bring me back to the Loft party in New York City to be a musical host, help with the sound set-up and to be his Vice Chair for a board he was creating to manage The Loft and his own legacy. He sent me the most wonderful email which still gives me goosebumps: 'You and I are the only two people I know in all the years that can cover as many bases there are for the parties and who try faithfully and spiritually to get it right. You are a rare gem my friend.' He asked that I once again become involved with the New York party on a permanent basis and to this day I go back for the parties in New York. I can't wait until we are able to resume as it has been two years since our last party which was The Loft's 50th anniversary.
The last time I physically saw David was a few months before he passed away when he guided me through the sound set up at the New York party. After that we spoke on the phone weekly (sometimes daily) up until the week of his passing. My last musical memory with David was listening to Ahmad Jamal's 'Poinciana' together on one of our last phone conversations. He loved that piece of music, and it brings tears to my eyes when I listen to it now.
Sound quality
From your time at The Loft, to Lucky Cloud, to Classic Album Sundays, quality of sound has been paramount to you, bringing crystalline sound and precision to every piece of music you play. Some DJ's and parties have thrived for decades on rough sound quality too. Tell me about your quest for the perfect sound and why it is so important to you?
One can't achieve 'perfect sound' playing back recorded music, but you try to get the best result possible. Although I had studied sound and radio in university and was adept at recording, mixing and splicing tape, I learnt about sound reproduction and sound systems through David. His quest was to recreate the live musical setting with as little interference as possible and with a straightforward signal path via high-end audio equipment that didn't add or taketh away. Like him, I feel that good sound is a human right and when one can hear a piece of music as close as possible to the artist's intention, it is a transformative experience.
Home Set-up
What is your set up at home consist of?
A Koetsu Rosewood Platinum Signature moving coil cartridge, Nottingham Analogue Ace Anna 12-inch tonearm, Nottingham Analogue Hyperspace turntable, Moon LP 5.3 Phono Stage, Mark Levinson ML-1 Preamp, Sugden Masterclass Class A Power amplifier, ISOL 8 Substation Integra power conditioner, Chord Sarum interconnects and main cabling and two Klipschorns. The room acoustics in our living room/listening room are great and that's where good sound starts.
Classic album Sunday's
Classic Album Sundays is something you are well known for. For our readers who are not so familiar with this event can tell us about the idea and the philosophy of CAS.
I started Classic Album Sundays in 2010 as a stance against the devaluation of music and to challenge the way we listen to music in the 21st century. This was when the Mp3 and i-Pod shuffle culture ruled supreme. The sound quality was degraded, and I felt music was in danger of becoming aural wallpaper. This was before the ensuing vinyl renaissance so I elected to host immersive album listening sessions in which the album was played in full on vinyl on an audiophile sound system, asking people to turn off their phones and refrain from conversation so that they could fully delve into the music. I also tell the stories behind the albums and as Classic Album Sundays has grown, I'm often joined by the artists, themselves. It felt like it had come full circle when I had Pink Floyd drummer Nick Mason as my special guest for a 'Dark Side of the Moon' session! We now have events around the world, online events for our Classic Album Sunday's Patreon members and a website and YouTube channel that hosts loads of interviews, podcasts, blog, and playlists about our favourite albums. I had no idea it would take off as it did.
Such a cool little venue with great sound built and customised to the highest spec, plus a philosophy of talk less and listen more. The food is great too! I guess Brilliant Corners is good fit for you.
Amit and Aneesh were inspired to open Brilliant Corners by The Loft, Lucky Cloud and Classic Album Sundays, so they invited me to host my monthly Classic Album Sunday's events and I installed two of my own Klipschorns in their venue. It's a wonderful place for our intimate 'Album of the Month' sessions although those have been on hold throughout the pandemic. Instead, I have been hosting an online version called The Album Club for our Classic Album Sundays Patreon members. I look forward to getting back to hosting more live listening sessions at Brilliant Corners this year and we have already started hosting events with some of our other partners like the British Library.
Classic Albums by Women
Can you tell us about your book – Classic Albums by Women?
That started out as another one of my crazy ideas when three weeks before International Women's Day I decided it would be fun to run a social media campaign, getting our friends and peers in music to take a photo of themselves holding their favourite album by a female artist, with an accompanying blurb as to why they love it so much. The response was unreal – we had well over 100 participants, and it was a great campaign. It seemed like a good idea to turn it into a book, so I found a publisher and Classic Albums by Women was born.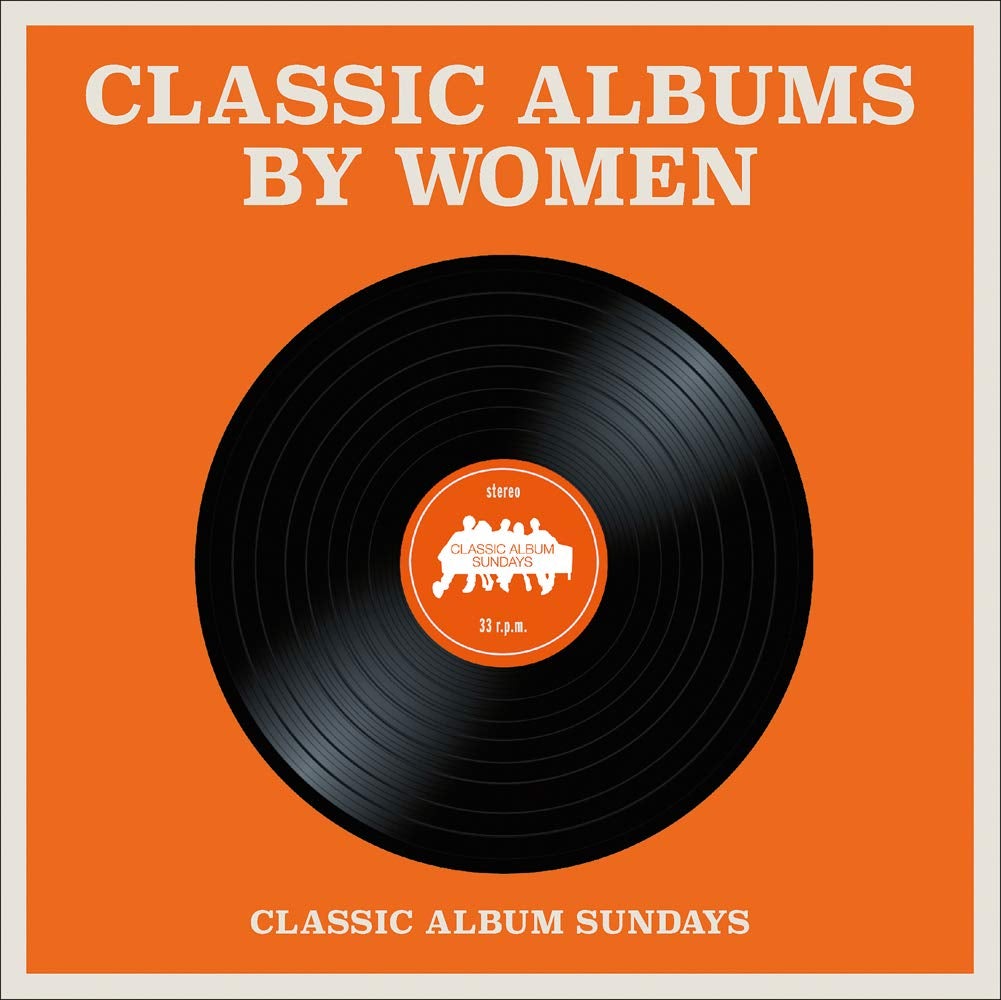 Cosmodelica
Cosmodelica is now the radio show you host on Worldwide FM. But didn't it used to be on Ministry of Sound radio?
I started it on Ministry of Sound radio and then used the name for my parties and remixes. When Gilles Peterson started Worldwide FM just over five years ago, he asked me to come on board as one of their anchor DJs and it has been great to host the shows on that platform, as it's the perfect fit.
You had some parties at Plastic People too under the Cosmodelica moniker. Again, one of the best sound systems in London. Such shame it is no more. What was the last party you played there?
It was my favourite club in London and the owner Ade Fakile a true legend. I was so happy to host parties there and brought David over to meet Ade which was nice. I can't remember the last time I played there, but only that my daughter was really young.
Primal Scream
I read that the name Cosmodelica was derived from Primal Scream. What is the story on that?
That Primal Scream album was very big for me as it was a marriage of dance and rock – two genres that I was fusing together in my own life. I actually interviewed Bobby Gillespie and the entire band for that album when they came to New York to do press and have interviewed Bobby a few times over the years. Cosmodelica just fuses the cosmic and the psychedelic, which seems to be a common thread throughout my various musical passions.
You've been incredibly active with radio in particular the Cosmodelica show on WWFM, and with the brilliant Balearic Breakfast. Cosmodelica is monthly and BB is a weekly show. You must need a LOT of new music! How do you go about sourcing all the music you need for the shows?
Some are from my own record library, some are promos that people send me, some are records that I buy, and some are requests from my listeners. Sometimes it seems as if the music is finding me rather than the other way around.
Remixes
You've been pretty prolific on the remix front too. A couple of faves are your take on Midlife's 'Vapour' on Heavenly Sweetness, a monster remix! And Fat Freddy's Drop 'Mother Mother'. I see that you did that alongside Andy Williams/ YamWho. What parts did you both play in the remix?
Fat Freddy's Drop are friends of mine and asked me to remix something from their then new album. When I heard 'Mother Mother' I had an immediate idea and booked my friend Andy and his studio. I can't remember who played what as we both played things in there. But aside from engineering, he was part of the creative experience, so I thought it was right to credit him. He's a great person to work with and very talented.
Roisin Murphy
Very cool for Roisin Murphy to get you on board for 'Murphy's Law'. If not only for your incredible delivery, but for the two Murphys! I saw a video of Roisin when she received your remix, dancing around her living room. I guess she was quite happy with it.
It was a real joy and honour to remix Roisin – an artist I have admired since her days in Moloko. It was also great to get back into the recording studio! I started writing and producing music in 1998 when Tommy Musto asked me to make a record for his label Suburban. Over the next few years, I released many productions and remixes for my own label Bitches Brew and for other labels like DFA and Playhouse. I then got very busy with Classic Album Sundays and my doc series for BBC Radio and my productions were put on the back burner. When I heard Roisin's 'Murphy's Law', I immediately heard an idea and as it 'had my name all over it' I thought it was the perfect song to help me get back in the production saddle. One day after delivering the mix for her approval I saw my Instagram following growing by the minute and then saw her post with her dancing to my remix in her living room, which was priceless. I'm so thankful for the opportunity.
Lady Blackbird
Moving on to your next remix which drops on 21st January, Lady Blackbird's 'Lost and Looking'. How did this remix come about? Have you been a fan of LBB over the last year?
I discovered Lady Blackbird through my friend Ashley Beedle's remix of 'Beware the Stranger', which was my favourite dance record of 2020. I was absolutely astounded when I heard her voice – raw, visceral, and technically perfect. She quickly became one of my favourite contemporary voices and I asked her manager Ross Allen if I could do a remix and voila!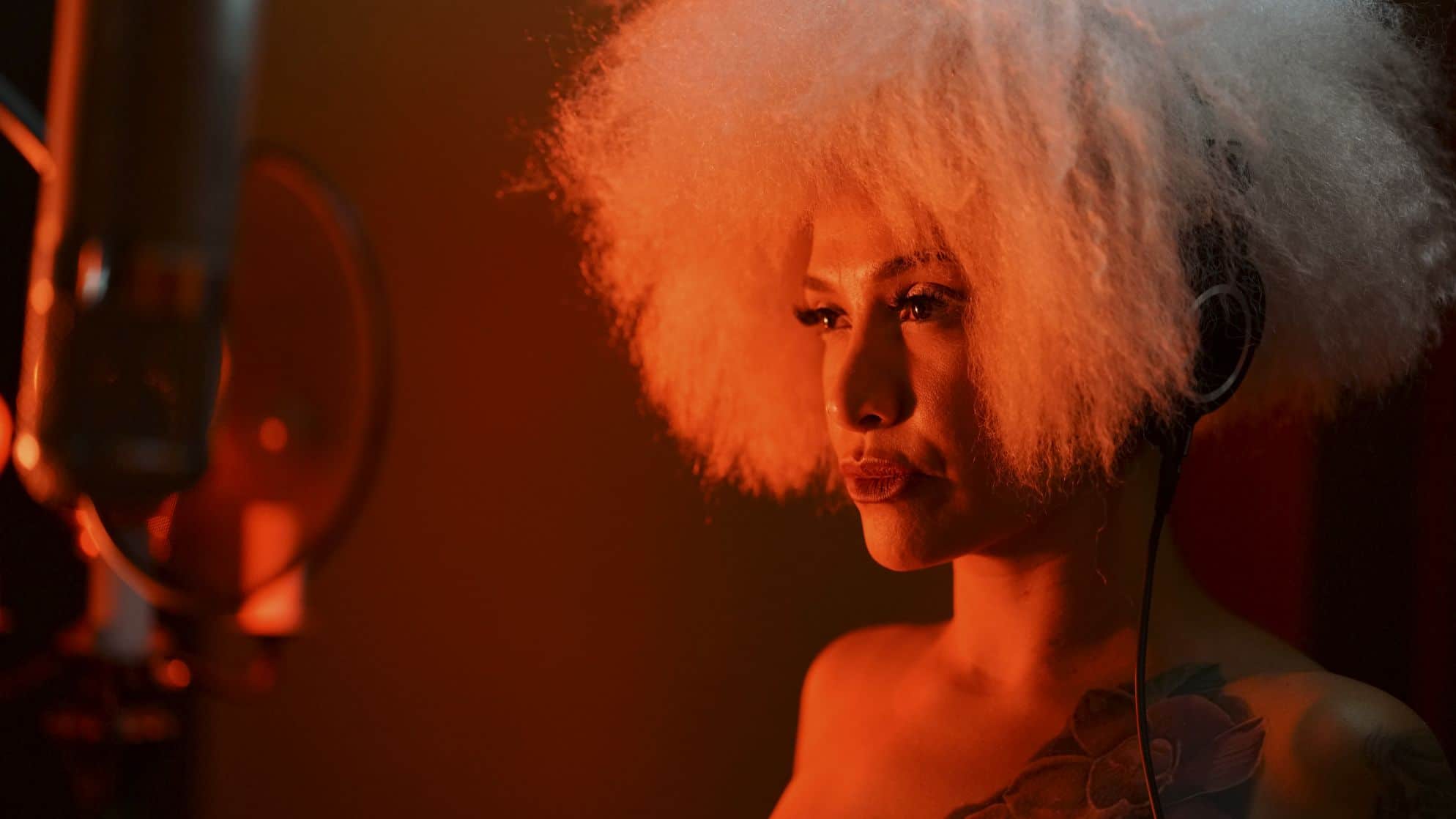 Lady Blackbird
She seems to have come out of nowhere and is taking the jazz world by storm. On the Colleen 'Cosmo' Murphy Cosmodelica Remix, tell us what you've done to the track.
Well, the original is in half time with no drums, so there was a lot of freedom for interpretation. I double-timed it and was inspired to go for a swamp-funk, dubby-electronic sound and started with the bassline. From there it was relatively easy. It's my new rule to only take on remixes for which I immediately hear an idea for and this one was no exception.
Gilles Peterson
Gilles Peterson has been a huge fan of Lady Blackbird, inviting her to play at We Out Here last summer and with you hosting your audiophile Love Dancin' sound system there. It must have been a special one for many reasons.
Sadly, I didn't get to see her perform at We Out Here as I was hosting the Love Dancin' tent. I did watch her Brownswood session, as it was broadcast live on Worldwide FM, and she was stunning. I'm hoping to see her perform this year.
You've spent most of your life dedicated to music. If you didn't take this musical path, what else do you think you might have done?
At one point I wanted to be an anthropologist and went so far as to take the entrance exams and applied for a Masters Degree program and actually got a place at the Ivy League school Columbia University. But I was working in music and radio at the time and leading a pretty nice life, so I made the decision that rather than standing on the outside of culture and looking in, I would rather be partaking inside culture and help making things happen.
You work ethic, your positivity, and your dedication to what you do shines bright. Where does this positivity and light come from in you?
I'm an optimistic person who has been on a lifelong quest of self-improvement. I feel blessed that I have the opportunity to lead a life in music.
Upcoming
What's coming up for you that we should look out for?
There will be more coming up on the remix front in 2022 and I'm looking forward to sharing that at a later date. I'm continuing to host my weekly morning show Balearic Breakfast every Tuesday and my monthly Cosmodelica Friday evening dance show on Worldwide FM. In fact, I'm releasing a Balearic Breakfast compilation on Heavenly Recordings in late spring and putting a lot of focus on live Balearic Breakfast events. Festival bookings are already coming in, so it looks like it is going to be a busy summer, which is reassuring after these past two years. Classic Album Sundays is going strong, and we have some great live events both in-person and for online Patreon members coming up with guest artists like Louie Vega, Greg Wilson, Orchestral Manoeuvres in the Dark and Ken Scott, who produced 'The Rise and Fall of Ziggy Stardust and Mars' as this year marks the 50th anniversary of that legendary David Bowie classic album. And of course, I will continue as a musical host at the London Lucky Cloud and The Loft parties in New York City, as well as helping manage David's great legacy.
Thank you so much for taking the time to complete this.
Thank you for asking me.
For more info on Colleen 'Cosmo' Murphy please check:
Colleen 'Cosmo' Murphy Facebook: https://www.facebook.com/ColleenCosmoMurphy
Colleen 'Cosmo' Murphy Soundcloud: https://soundcloud.com/colleen-cosmo-murphy
Colleen 'Cosmo' Murphy Instagram: https://www.instagram.com/colleencosmomurphy/
Foundation Music/ Lady Blackbird/ Lost and Looking (Colleen 'Cosmo' Murphy Cosmodelica Remix) / 21st January. Grab it from: https://lb.lnk.to/lostandlookingrmxPR
Love this? Check out Charles Vaughn's 10 Lucky Loft Classics HERE
Like what you hear? To help support LV Online buy us a coffee via Ko-FI. Click HERE
Tags:
Balearic Breakfast
,
Classic Album Sundays
,
Colleen 'Cosmo' Murphy
,
Cosmodelica
,
david mancuso
,
Foundation Music
,
Gilles Peterson
,
Lady Blackbird
,
The Loft Party