Charles Vaughan Top 10 Lucky Cloud / Loft Style Classics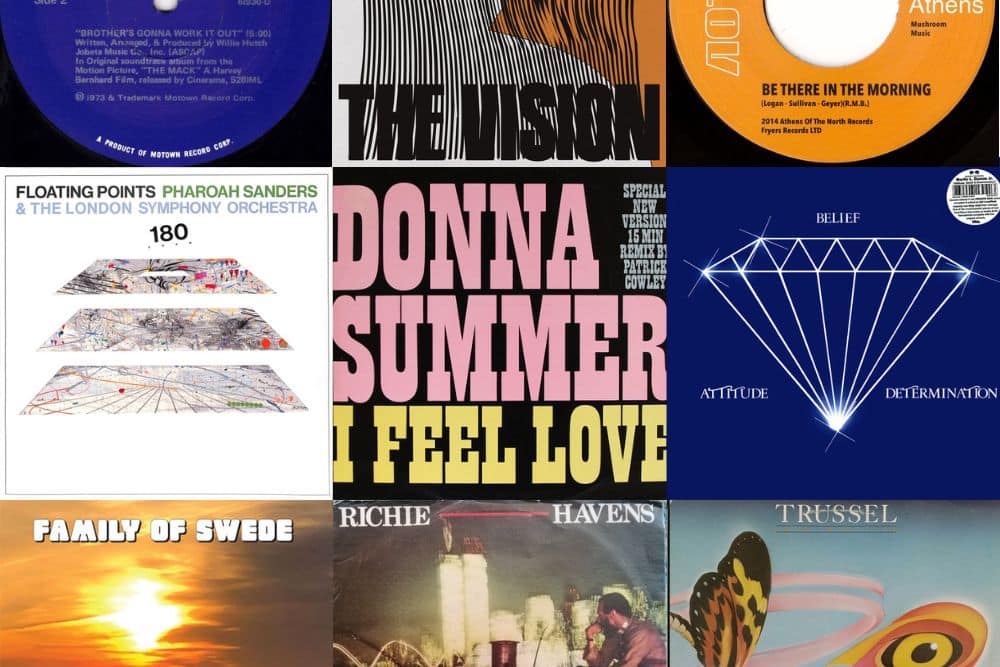 Charles Vaughan Top 10 Lucky Cloud / Loft Style Classics
Charles Vaughan has built an incredible reputation as both a selector with exquisite taste and boundless energy and a very talented producer. Having played with Craig Charles and Esa and toured with Worldwide FM's Tina Edwards including supporting Colleen 'Cosmo' Murphy on a Boiler Room he's a DJ very much on the move.
His latest release sees him deliver a classy rework of Sound Experience's Got To Keep On The Move, a track which has its roots in the New York Disco and feels like a Northern Soul classic. His Disco Odyssey Mix keeps the track sounding just as fresh today as it did when it landed on Sound Experiences mini album Boogie Woogie in 1975. It's a track packed with outrageous feel-good energy, soaring vocals, guitars, Sax, euphoric strings and powerhouse percussion. It's a real dynamite dancefloor moment which even though it runs to 10 minutes long still flashes by such is the brilliant production on show here.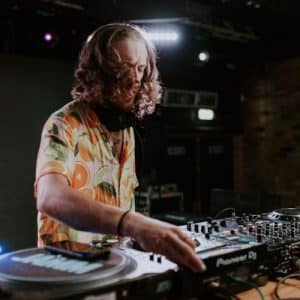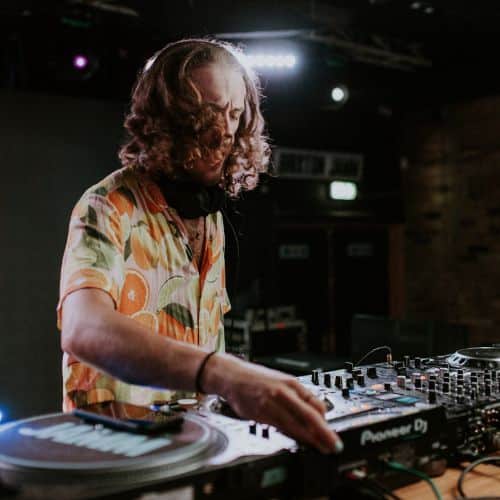 Charles Vaughan
The package also features a funkier housier remix by Theon Bower which ticks the spots for the 4/4 jocks out there.
Grab Sound Experience – Got To Keep On The Move (Charles Vaughan Disco Odyssey Remix) via: https://snd.click/xqdy
To celebrate the release we asked Charles to put together 10 of his favourite Lucky Cloud / Loft Style Classics a club where he is a team member and has a huge affinity with.
Charles Vaughan Top 10 Lucky Cloud / Loft Style Classics
Trussel – Love Injection
God where to start with this track – it's the perfect party starter. Endlessly cool in the groove, with enough key changes to make even Beyonce quiver, it always gives me such an elated feeling when I hear it out. It's always on my mind!
Donna Summer – I Feel Love
Aside from being a bona fide classic, this song is the soundtrack to one the most memorable moments from my time with Lucky Cloud. It was the first party back after the pandemic (not to mention the Valentine's day anniversary) and the energy in the room was palpable. At the peak, Colleen played an insane extended 15 minute cut of this with 6 chorus'. I don't know how any of us were still standing by the end.
The Vision featuring Andreya Triana – Heaven
Myself and my good friend and fellow Lucky Cloud team member Andrei had known this song for years but had both somewhat dismissed it. Then, to our surprise, Colleen drops it at Lucky Cloud and it was like a lens slowly being adjusted into focus. It clicked. Suddenly it made sense, the energy flowed into us and we were lost in Heaven…
Family Swede – Set You Free
The first few hours of Lucky Cloud can often warrant the deepest selections. When I first heard this track, I thought it was two – maybe even three – separate tracks that were seamlessly mixed. A mesmerising psychedelic journey, one to fully float downstream to.
Floating Points, Pharoah Sanders & The London Symphony Orchestra – Promises
There's often a moment, just before doors open, when the soundsystem is finally up and running and Colleen will run some records to warm up the room. On one of these occasions, we listened to the entirety of the Promises symphony as the rain outside gently faded into a golden sunset. It was one of the most beautiful moments of my life.
Willie Hutch – Brother's Gonna Work It Out
I believe this is a Loft classic although I could be wrong… if not, it should be. Mancuso always wanted to play the full intros of every track as they wouldn't have been recorded if they were not meant to be heard. This is a great example of a track that needs to be played start to finish uninterrupted – a full cinematic journey with a soul laden groove ready to set your heart on fire!
Richie Havens – Going Back To My Roots
There are (potentially) a few too many versions of this song – enough that it's become hard for me to keep track of them. But in my heart, this is the definitive version. For some reason it's become quite tied to London in my heart, despite being a Bristolian at heart. But nevertheless the words hold one The Loft's enduring themes – "happiness is just a state of mind".
Julia and Company – Breakin' Down (Sugar Samba)
I don't think much needs to be said – it's just absolutely golden songwriting isn't it? How one band can produce this sound… I'll never know. Ecstatic doesn't do it justice.
Martin L. Dumas, Jr. – Attitude, Belief and Determination (Zaf Lovevinyl Slight Edit)
A modern gem that Charlie Dark put me onto, this could easily become a Lucky Cloud classic if it was given the chance. Zaf does an impeccable yet restrained job on the edit here, letting the message sing true – a truly uplifting song for us all.
Renee Geyer – Be There In The Morning (1977 Version)
This song doesn't just reflect The Loft's or Mancuso's or Lucky Cloud's or Disco's beauty and energy… it IS all that transcendental beauty and more. I cannot put it into words how this song makes me feel. This is for my love.
Charles Vaughan Facebook: https://www.facebook.com/cvaughanmusic/
Charles Vaughan Soundcloud: https://soundcloud.com/c_vaughan_music
Charles Vaughan Instagram: https://www.instagram.com/cvaughanmusic/
Charles Vaughan Twitter: https://twitter.com/cvaughanmusic
Love this? Check out our interview with Loft & Lucky Cloud Luminary Colleen 'Cosmo' Murphy here.
Like what you hear? To help support LV Online buy us a coffee via Ko-FI. Click HERE