Vox Poppin' with Crystal Waters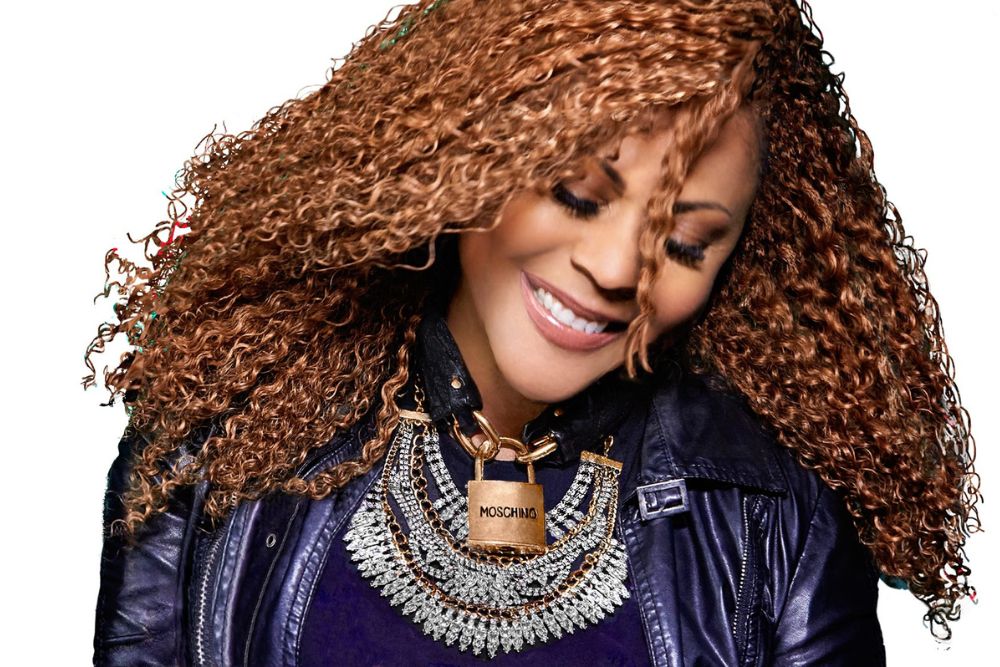 Dance music legend Crystal Waters returns to Quantize Recordings alongside UK house legends Soul Central for their house gem 'Love One Another'. It's a track which courtesy of Crystals classy vocal is packed with positivity, love and hope. Soul Centrals feel-good Disco House production raises things to a dancefloor crescendo via sweeping strings, a funky bass groove and classy warm keys.
US singer / songwriter Crystal Waters was named by Billboard Magazine as one of the most successful dance music artists in the history of the Billboard Dance Music Chart. She is best known for giant 1991 release 'Gypsy Woman (She's Homeless)', 1994's '100% Pure Love' and the #1 European hit 'Destination Calabria' with Alex Guadino.
Crystal has continued to notch up Beatport and Billboard no.1's with releases including 'Le Bump' (Yolanda Be Cool), 'Mama Hey' with Chris Cox, 'Synergy', 'Believe' and 'Testify', with Hifi Sean. In 2020 she joined forces with DJ Spen and MicFreak on the huge 'Party People' single. With over 100 million streams on Spotify and 2.12 million followers on Shazam, Crystal Waters continues to pen great songs and wow her fans with her performances, a testament to her undeniable talent.
Today we speak to Crystal about new single Love One Another, her career, influences, writing process, Gypsy Woman, her I Am House Podcast and record label and lots more.
Crystal Waters & Soul Central 'Love One Another' is out now on Quantize Recordings. Grab it from: https://www.traxsource.com/title/1829624/love-one-another
Vox Poppin' with Crystal Waters
Beginnings
When did you first start singing and song writing and when did you realise you wanted to do it professionally?
Well I have to tell you I come from a musical family. My father Jr Waters was a jazz singer/writer and pianist, my Aunt Ethel Waters was a famous singer/actor in the 1940's. My brother played in a band so there was always music in my house. I didn't officially start singing until the late 1980's when I got background singing job at a studio in Washington DC. It was then I knew I wanted to do it professionally.
Who did you listen to growing up and who are your biggest musical influences?
I toured with my father when I was little, so I spent most of my time going through his jazz collection of singers, my favorite was Ella Fitzgerald. I think they were my biggest influences, but I also listened to a lot of Michael Jackson, Gil Scott Heron and Prince.
Song Writing Process
How do you typically go about writing a new song and what inspires you?
First the music has to inspire me, I usually hear something it.. then I start with the melody and if I get the melody right then I know I got a good start. Then comes the lyrics usually when I'm searching the melody some words will come through and they will give me the direction of the song. It usually takes me a few days to bring it all together.
What's your favourite own live performance memory?
I was performing at The Colosseum in Italy with Seal and Lisa Stansfiled in 1991. When I got to the stage is started raining and the announcer said something about we're blessed with Crystal Waters raining from the sky and the crowd roared. I had never heard anything like it before. So many first on so many levels.
Which part of music do you enjoy the most, writing, recording or performing?
I love doing all of it, especially the traveling. I love meeting new people and seeing all the crowds enjoying the music.
Biggest Songwriting Labour of Love
Which of your own releases was the biggest labour of love to make and why?
The biggest labour love I put in was for my 2nd album, 'Storyteller'. There was so much pressure to come up with another hit. I had my hands in everything , I made sure everything was perfect . I'm very proud of that project .
Gypsy Woman
You played a big part in the developing Baltimore House Scene back in the early 90's working with the Basement Boys, exploding on to the scene with anthemic 'Gypsy Woman (She's Homeless)'. How did you feel about all that sudden success at the time?
Of course I was taken by surprise. I don't think I understood what was going on at the time. I didn't quit my job until a year and a half later. It was overwhelming at the time but I thank God that it happened.
The song is still hugely popular and played worldwide today.. do you still enjoy listening to it?
Well I don't really listen to it, but I do perform it a few times a week and it is still very enjoyable seeing the love this song still gets after all these years from young and old.
Love One Another
You've just released your new single 'Love One Another' with Soul Central. How did the collaboration come about?
My friend DJ Spen called me one day and said he had this banging track by Soul Central that I had to be on. I liked the track but I was struggling a bit with the writing. Spen called me almost every week for about a year asking for the vocal. I had a hook but that was it. They loved it so I just went into the studio with that and came up with the rest of it on the spot.
I Am House
You also run your own I Am House / IAH label, who can we expect to find on there and what have you got coming up that we should be on the look out for?
Yes I always wanted to have my own label and I wanted it to focus on vocal House. I want to give opportunities to people who don't have access to some of the larger labels. We're in our third year and we've had several successes with our releases with artists including DJ Vivona, Molly & Tacos, Jonny Sum and Jacob Colon ft OBA Fran Lords, among others. This year I plan to release several of my own songs.
A busy lady, you also host the I Am House Radio podcast, please tell us a little about that and how we can listen in.
I love doing this podcast, again it features the best new vocal House. We're in our third year broadcasting worldwide with over 7 million monthly listeners, 49 stations in 18 countries. You can find it on iTunes, Android google. It's also up on Soundcloud and Spotify.
Songwriting Credits
It's often said that singers and songwriters don't get enough credit for their musical input on releases, especially collaborations. What are your thoughts on this and what needs to change for the better, if anything?
Well, I do get frustrated when the DJ's only get listed on the track and not the singers who probably also wrote some of the lyrics. Singers and songwriters need to fight for their credits. They need to understand how important that credit is, monetarily. If your name is not listed in the title or in any of the credits you may be missing a pay check.
Having worked in the music industry for well over 30 years, you've seen a lot of changes, what's your secret to sustaining such a long and successful career as a singer / songwriter?
I'm sure you've heard this before, but I love what I do and I think I'm good at it. It's not about the money so when the industry changes you just go with the flow. This is what I love about the dance community they don't care about your race, age, or money they just want to put out great music and I'm all in.
Artist Advice
Have you any pearls of wisdom for up-and-coming talent?
Study your craft and then get a good attorney. Get your credits, always ask for points, put your name in the title. Things are changing fast on the business side of music you need to keep up. If you spend all your time trying to figure the business part out you'll never have time to create. The business side can suck the life out of you, don't let that happen.
What's Next
What's next for the amazing Crystal Waters?
So happy you asked! I'm on tour, I've got more new music coming. I'm also about to launch my own TV Streaming Channel called
I AM HOUSE TV. It will consist of everything in House and Dance Music Culture, Videos, TV Shows, Documentaries and more. I've very excited about this endeavor and will be posting the launch very soon on my Instagram page.
For more info please check:
Crystal Waters Facebook: https://www.facebook.com/IamCrystalWaters/
Crystal Waters Soundcloud: https://soundcloud.com/crystal-waters-official
Crystal Waters Intagram: https://instragram/crystalwaters
Quantize WWW: http://www.quantizerecordings.com
Quantize Facebook: https://www.facebook.com/QuantizeRecordings/
Quantize Instagram: https://www.instagram.com/quantizerecordings
Quantize Twitter: https://twitter.com/QRecordings
Love this? Check out more on Crystal Waters HERE.
Like what you hear? To help support LV Online buy us a coffee via Ko-FI. Click HERE
Tags:
Crystal Waters
,
Quantize Recordings
,
Soul Central