Sticky Heat's Big 6 – July's Essential Leftfield Disco & Electronica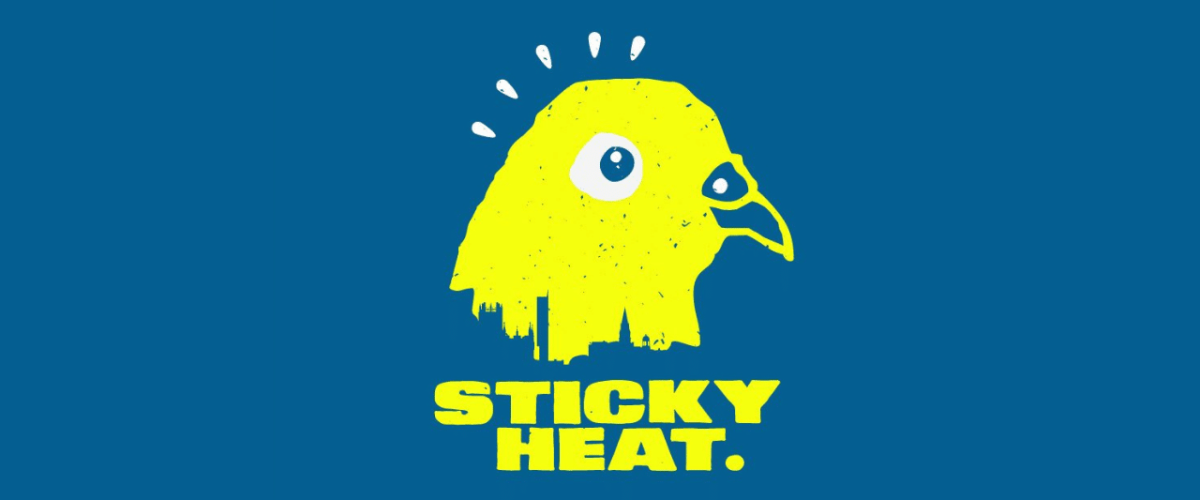 It's been a busy summer already for Sticky Heat. Our friends down in Manchester who have been going from strength to strength with their events since the end of lockdown most recently with their recent roadblock sold out Jon Carter show.
Taking a short summer break from their Carlton club residency they have an upcoming and already sold-out boat party in July and are teaming up with Mancunian heavyweights Supernature Disco or a day time, alfresco super dirty backyard pub rave on Saturday 13th August.
Tickets are on sale now and available on Skiddle and Resident Advisor. Another do not miss Day out!
We have Sticky Heat's Marco Giannini back with his essential 6 tracks for July. Expect quality all the way from Ambient Babestation Meltdown & JBS, Optimo Music, Mona Yim on Rekids, Bicep, Gabe Gurnsey on Phantasy Sound, MOSCOMAN on Moshi Moshi and Parallax Unknown.
Enjoy!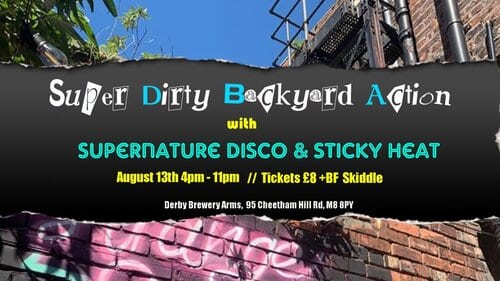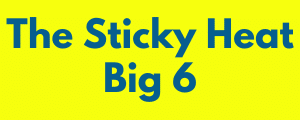 Ambient Babestation Meltdown & JBS – Who Goes There – Optimo Music
Ambient Babestation Meltdown is a DJ and producer who has been on my radar for quite some time, and this, her first collaboration with JBS on the mighty Optimo Music label hits hard with a strong, dark, brooding sound reminiscent of some of the Industrial greats like Nitzer Ebb and early Ministry.
The four tracks on the 'Who Goes There' EP, 'Litany', 'Dead or Alive', 'The Other Place' and title track 'Who Goes There' utilise ABM's voice really effectively to ride over the dark brooding synths. All four tracks have been heavily influenced by science fiction film and literature and it shows really well across the whole release.
Overall, a really impressive and effective, leftfield electronic release from a pair who are very much ones to watch.
Mona Yim – Gotta Do This, Gurl – Rekids
A change in direction from what I've become familiar with over recent months on the Rekids imprint, with the latest release from Mona Yim. Born and raised in Singapore and Germany, but now firmly a resident of Berlin, Mona throws down two stunning slices of floaty, atmospheric synth-pop in 'Gotta Do This, Gurl' and 'Dots Obsession'.
Rekids label boss Radio Slave turns in two remixes designed for the dancefloor. His remix of 'Gotta Do This, Gurl', retains the atmospheric elements of the original, with snippets of Mona's vocals, but throws in a tough, percussive, breakbeat onto the top, which sounds great.
His remix of 'Dots Obsession' is more straight up 4×4 and none the less effective. This remix strips back the original with only slight samples of Mona's voice breaking through, with a much more driving beat running throughout.
Another heavyweight release from one of the most consistent labels around.
Bicep – Meli (II) – Bicep
No messing here, Bicep deliver a one-track rework of the track Meli, which was taken from their recent Isles LP.
This rework of Meli, a feature of their recent live shows, including their incendiary performance at this year's Glastonbury, turns the beatless original into an absolute 4×4 monster of a track.
In their own words, "Meli (I) was a beatless track… truth be told we just couldn't get a drum version right in the studio throughout the pandemic… Meli (II) was slowly formed on the road. Each week we changed the drums a bit, the structure and generally allowed the crowd to inform the process."
This a great track that really encapsulates that atmospheric Bicep sound, but with an added oomph that comes from the addition of this meaty 4×4 beat.
Gabe Gurnsey – Push – Phantasy Sound
It's great to see Gabe Gurnsey back on Phantasy Sound and his latest release, ahead of his 'Diablo' LP, which is due in September, teases two tracks from the album in 'Push' and 'You Remind Me'.
Imagine a dark, Berlin basement club. A dark room, a red light and sweat dripping from the ceiling. This would be the soundtrack playing.
With a throbbing 808 synth, menacing and sultry vocals and dark tough percussive stabs both tracks are perfect for those 3am moments on the dancefloor.
MOSCOMAN – Lake Mashu – Moshi Moshi
A lovely slice of synth-pop by MOSCOMAN who teams up with Tom Sanders of Teleman fame (a name which I've not heard since my Mk 1 breakbeat days in the early 00s when I was so into Adam Freeland and Marine Parade) with a stonking release.
Opening track 'I Contort Myself (Thinking About You) sounds quite reminiscent of Hot Chip… but in all the right ways, with a very catchy synth-pop hook and brilliant vocals.
'Dalmar is Back And it's Final' takes on a darker note, with cowbells playing alongside a tribal drum pattern and dark synths.
'What's Killing Me' features Joshua Idehen who adds his smooth vocals to the uplifting synth-pop stylings to a track that sounds very climactic and something that would fit perfectly at the end of an LP.
Final track 'Stormo Di Gabbiani' goes straight to the dancefloor, with a tough, fist pumping slice of electro energy.
PARALLAX UNKNOWN – Fantasies/UGOTME – PXWHITE
PARALLAX UNKNOWN dropped onto my radar recently following their electro re-work of Whitney Houston's 'How Will I Know?' (and anyone who has heard me play knows that I love a good Whitney moment in my sets), this time they turn the electro treatment onto 'What's Your Fantasy?' by Ludacris and 'You Got Me' by Mariah Carey.
Both re-works come with a pair of solid remixes from Vacuum who takes on 'Fantasies' and Planet Euphorique's D.Tiffany with a great glitched out remix of 'UGOTME'
Well worth checking out for those DJs who like to drop a curveball banger in the midst of their DJ sets.

Marco Giannini
Marco is a DJ, promoter and writer based in Manchester. He runs the Sticky Heat parties across the city, he is also one half of the Son of Bangers duo who broadcast their bangers heavy radio show monthly on Ripe Radio.
You can also catch Marco across the city at his residency at The Refuge and District as well as a Liverpool residency at Albert's Schenke, and regular appearances at Manchester's Escape to Freight Island.
It's a busy summer for Sticky Heat, when they take on Mancunian heavyweights Supernature Disco on Saturday 13th August. Tickets are available now on Skiddle.
Then across the weekend of the 18th – 21st August they descend upon Weston Park in Shropshire where they play across the whole weekend for the inaugural Camp Bestival Shropshire.
Then on Sunday 28th August you can catch them at The Refuge in Manchester when they join a heavyweight bill to help celebrate the 10th birthday of Mancunian institution Edit.
Marco has also recently recorded a three-deck 90s hip-hop and metal mix which can be found on the Sticky Heat Soundcloud page.
Contact Marco on the following socials or email hellostickyheat@gmail.com.
For More Info Please Check:
Marco Giannini Facebook: www.facebook.com/djmarcogiannini
Marco Giannini Soundcloud: www.soundcloud.com/wearestickyheat
Marco Giannini Instagram: https://www.instagram.com/djmarcogiannini
Marco Giannini Twitter: https://twitter.com/DJ_MRTG
Marco Giannini Bandcamp: www.bandcamp.com/mr_marco_giannini
Love this check out more Sticky Heat HERE
Like what you hear? To help support LV Online buy us a coffee via Ko-FI. Click HERE
Tags:
bicep
,
Optimo Music
,
Sticky Heat