11 Best Disco Books 2022 (Essential Reading)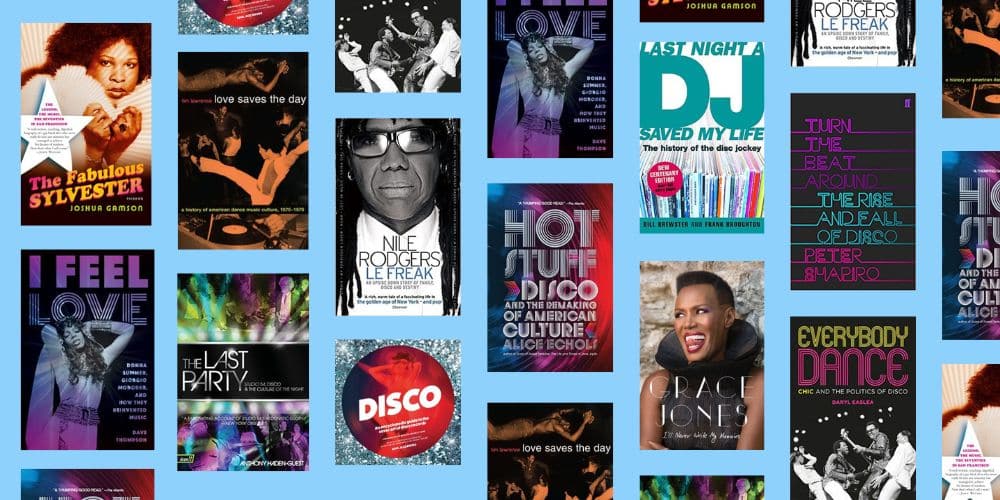 The story of disco spans across seven decades from it's origins in the late 60's forming from various strands of funk, soul and gospel though to it's zenith and crash in the seventies and onwards becoming the essential building blocks of House music in the 80's and it's renaissance over the last fifteen years as it continues to grow, entertain and inspire again today. It's a genre which steadfastly refused to disappear irrespective of what was thrown at it. Now in the 2020's Disco is as big as ever, championed across the globe by some of the finest producers and DJ's around.
Disco is a genre which perhaps more than any other has seen stars and clubs rise and fall, huge personalities and legendary spaces who have made their own indelible mark on the genre. There are a million stories to tell about disco, the music, the people and the clubs which has made for some truly fascinating books over the years.
Today we countdown some of the best reads if you want to find out more about the background of the disco movement, it's key personalities and how it has influenced music and society over the decades.
In this guide we have chosen 11 of the best books Disco books which are still in print or easily available today. We have split the list into two distinct parts. In the first section are books about the disco scene in general whilst the second section is full of artist and band biographies.
Please note that we're reader-supported. When you buy through links on our site, we may earn an affiliate commission at no extra at no cost to you.
First up here are three of the best books to whet your appetite.
Best Book Overall
TIM LAWRENCE
Love Saves The Day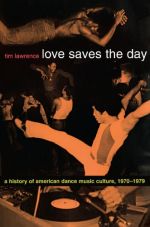 A fascinating, well researched, yet easy to read, in-depth study of the decade which saw both the genesis and stellar rise of disco and it's fall from grace.
For this book Tim Lawrence interviewed a who's who of the scene's most essential characters and here he weaves their stories into a wonderful tapestry focusing on the DJ's, clubs and the incredible music which made the scene so vivid and exciting.
A must have!
CHECK PRICE UK
Best Biography
NILE RODGERS
Le Freak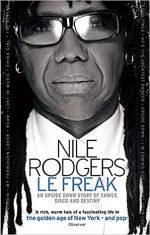 One of Disco's most essential characters Nile Rodgers was, along with Bernard Edwards, the producer behind worldwide disco phenomenon Chic. They also worked with Sister Sledge, Madonna, David Bowie, Diana Ross and many more.
This is the story of his incredible life, his unconventional upbringing, the intoxicating successes and the devastating lows before coming out of the other side even stronger as he resurrected his career.
Best Visual Book
DISCO PATRICK AND PATRICK VOGT
Disco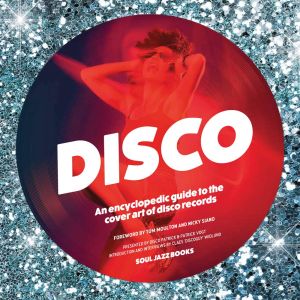 Disco 'An Encyclopedic Guide to the Cover Art of Disco Records features 2000 album covers and 700 12-inch sleeves from the 1970s through to the mid 80s across 360 pages with 100's of them in the full size.
As well as the covers this book is packed with interviews with legendary disco figures, discographies for all the major disco record companies and some fascinating features.
The perfect coffee table book for the disco lover in your life.
Disco is a genre which has had both incredible highs and lows over the last seven decades and has had a rather stunning renaissance over the last fifteen years thanks to producers like Dimitri From Paris, Dave Lee, Horsemeat Disco, Dr Packer and Late Nite Tuff Guy. With a whole new legion of producers and DJ's championing and indeed re-inventing the sound including Folamour, Young Pulse, JKriv and Purple Disco Machine it's a genre which still feels fresh and essential.
Want to learn some of the background behind the disco genre and how it got to where it is today?
There has been a multitude of books written about the genre over the years, some more essential than others. Here Le Visiteur lists some of the finest reads from books about the scene in general to biographies of some of the most famous characters who have helped create the disco magic over the years. Build your knowledge up and get a little closer to the incredible stories by dropping some of these in your basket.
---
SECTION 1: THE DISCO SCENE
---
1. Love Saves The Day
Author: Tim Lawrence
Subtitle: A history of American Dance Culture 1970-1979
Published By: Duke University Press
This is an utterly essential read if you want to get an insight into the disco phenomenon in the 70's. Tim Lawrence conducted more than 300 interviews to tell this story, speaking to many of the movers and shakers of the disco genre. He interviewed among many others David Mancuso, Arthur Baker, John 'Jellybean' Benitez, Jocelyn Brown, Frankie Knuckles, David Morales, Giorgio Moroder, Nicky Siano and Tom Moulton. It is through these conversations that he has pieced together what set the disco movement in motion with lots of information about the most important disco clubs and parties from The Loft and Sanctuary to Limelight, Le Jardin, The Gallery, Studio 54, Paradise Garage and The Warehouse.
The incredible in-depth research here is supplemented by Tim's excellent writing which makes this book in equal parts informative, easy to read and an utterly essential historical document which captures the essence of that incredible decade. It also comes with a 600 track selected Disco music discography so you can fill up you playlists at the same time as you increase your knowledge.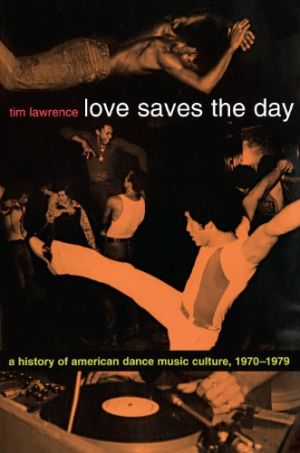 CHECK PRICE UK
CHECK PRICE US
---
2. Turn the Beat Around
Author: Peter Shapiro
Subtitle: The Secret History of Disco
Published By: Faber & Faber
A superb study of both the music and genres which were the building blocks of disco including Jazz, funk and soul. Peter Shapiro ties together the nightlife and scenes which were the spark for the disco scene. Equally Turn The Beat Around discusses how Disco has gone on to influence the many musical styles which followed it including Hip Hop, Electro, House and Pop.
Turn The Beat Around goes into great depth about how disco came into being and the backlash against disco at the end of the 70's and early 80's. If you are looking for an overall picture of the makeup and impact of disco this is a great starting point.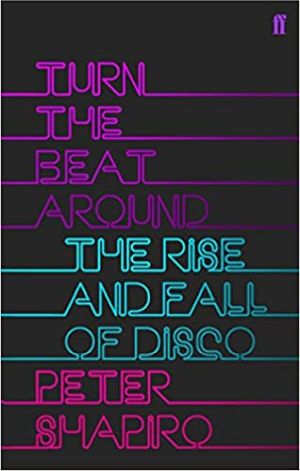 CHECK PRICE UK
CHECK PRICE US
---
3. Last Night A Dj Saved My Life
Author: Bill Brewster & Frank Broughton
Subtitle: The History of the Disc Jockey
Published By: Headline
Last night a DJ saved my life is the only book on this list which isn't a completely dedicated disco book, instead it's a study of how the disc jockey came into being and how the DJ's role has changed over the decades. A number one best seller and New York Times book of the year back in 2000 this is a truly fabulous book and an absolute must read if you are a DJ, record collector or interested in the club scene as a whole. It has been updated since it's original publication with 100 more DJ interviews speaking to names ranging from Ibiza legend Alfredo to Derrick May to Sasha. It is also packed full of charts and music recommendations so great for building up your musical knowledge.
Covering the Disco era in great depth as well as the scenes which foreshadowed it and how it influenced the genres that followed this book is a font of knowledge on that era touching on key clubs such as Paradise Garage, The Loft and Studio 54 as well as famous DJ's such as Larry Levan, Frankie Knuckles on Ron Hardy.
Interviewing some of the scenes foremost personalities including DJs, critics, musicians, record executives, and clubbers from some of the scenes most legendary clubs this book is utterly essential.
If you are looking for a more rounded font of information on all the club genres under the sun and how they co-exist and feed off each other as well as interviews with your favourite DJ's then this is the one.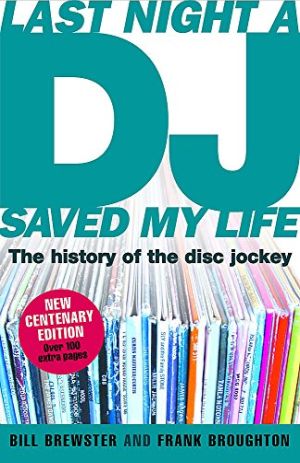 CHECK PRICE UK
CHECK PRICE US
---
4. Hot Stuff
Author: Alice Echols
Subtitle: Disco and the Remaking of American Culture
Published By: W. W. Norton & Co
Written by Alice Echols who is a professor of English and gender studies, as well as having previously been a disco DJ, Hot Stuff explores the key moments of the disco movement together with their overall place in what was a key decade for gay liberation, feminism and black freedom.
As you would expect it's very well researched and written book which combines the decades most exciting music and the stars behind it with the politics and their effect on the cultural movements and societal revolutions. Hot Stuff is a book which will broaden your knowledge about where disco sat culturally in the 70's as a whole.
Perhaps a book for people who already know the basics of the foundations of the disco scene what Hot Stuff does well is pull out the connections between records, artists, clubs and movements. It also references a lot of articles and books if you want to take your study of the genre and indeed the decade on further.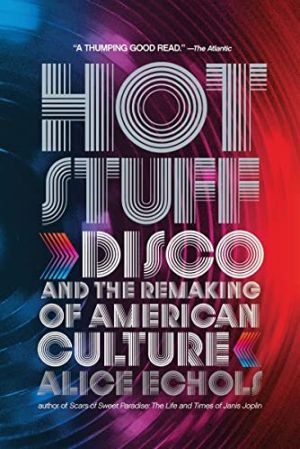 CHECK PRICE UK
CHECK PRICE US
---
5. The Last Party
Author: Anthony Haden-Guest
Subtitle: Studio 54, Disco, and the Culture of the Night
Published By: Headline
Quite possibly the most infamous nightclub in the world, Studio 54 had it all, the glitz, the glamour, the sex, the drugs, the international stars and the scandals.
If you want an insight into what made Studio 54 the most in demand club in the world for a few years at the end of the 70's then this is it. Written by Anthony Haden-Guest who was a regular at the club, it is written from an insiders view point, with all the gossip about everything from the stars to the police raids and owners Steve Rubell and Ian Schrager heading to prison for tax evasion after they skimmed millions of dollars from the club.
As well as exploring Disco in general and why it needed Studio 54 to help it flourish Haden-Guest also covers the New York scene at the time of Studio 54 in depth and it's impact on international club scene all the way though to the 90's.
This one is fascinating at times as it veers from being a historical document of the club and the Disco scene in New York to being something of a memoir.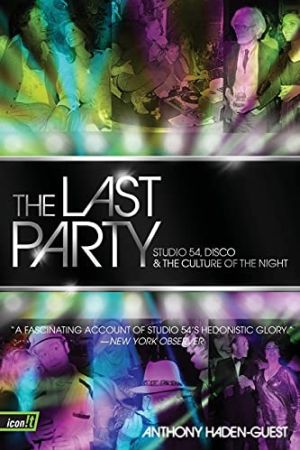 CHECK PRICE UK
CHECK PRICE US
---
6. I Feel Love
Author: Dave Thompson
Subtitle: Donna Summer, Giorgio Moroder, and How They Reinvented Music
Published By: Headline
Written by Dave Thomson who has authored 150 books, many of them about music, you know that this is going to be a quality read.
Discussing the immeasurable impact of Donna Summer and Giorgio Moroder's 1977 Masterpiece I Feel Love which has had an incredible impact on the sound of not only disco but also modern music as a whole. It's a track which changed how music sounded and was very much one of the key precursor's for House Music. Forty five years later I Feel Love Still feels futuristic and will likely still do another 45 years from now.
It's a track which still regularly spawns both cover versions and soundalikes with it's rolling throbbing bassline copied and emulated 1000's of times over.
With interviews with musicians, DJ's and dancers about the impact that the record had on them it's a fascinating insight into a truly epochal moment in disco.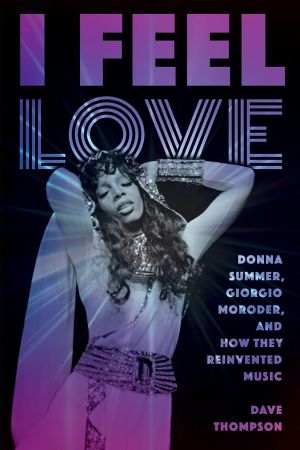 CHECK PRICE UK
CHECK PRICE US
---
7. Disco
Author: Disco Patrick and Patrick Vogt
Subtitle: An Encyclopedic Guide to the Cover Art of Disco Records
Published By: Soul Jazz Records
Produced by the brilliant Soul Jazz Records 'Disco' pulls together no less than 2000 album covers and 700 12-inch sleeves from the 1970s through to the mid-'80s across 360 pages with 100's of them in the full 12″ size.
It also features interviews with musicians, designers and producers as well as features and discussions on everything from the history of 12-inch sleeves to roller discos.
On the art front you can expect art from the biggest labels and artists including Donna Summer, Chic, Gloria Gaynor, Grace Jones, Teddy Pendergrass, Isaac Hayes and the O'Jay's right through to lesser known underground releases.
This is a lavish, huge and utterly essential book which wonderfully sums up the imagination of the disco era.
A must have!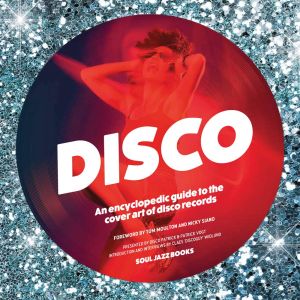 CHECK PRICE UK
CHECK PRICE US
---
SECTION 2: THE BIOGRAPHIES
---
8. Nile Rodgers
Author: Nile Rodgers
Subtitle: Le Freak. An Upside down story of family, disco and destiny.
Published By: Sphere
The first of two books which centre around the world of Nile Rodgers. This one is a more personal biography dealing with his sickly unorthodox childhood and his journey to founding Chic with Bernard Edwards. It is an essential journey through their artistic vision and their unimaginable success.
A non-stop rollercoaster of anecdotes which name check pretty much ever celebrity and musician that you could possibly think off from the late 60's right through disco's hey day and beyond.
The glamour, sex drugs and rock-n-roll are all in here as well as the stories about Studio 54, Jimi Hendrix, Grace Jones, Duran Duran and David Bowie.
The book is packed with humour even through the difficult childhood stories and the demise of disco in the early 80's and his own battle with drugs.
In what is probably the finest Disco era biography out there Nile comes across as honest and warm and nothing was off the table in the telling of this story.
A brilliant book!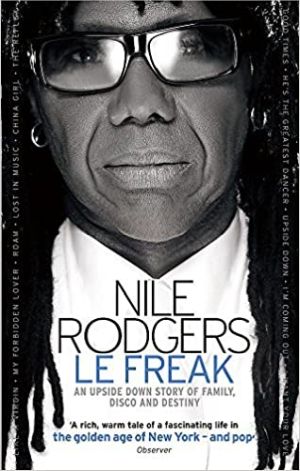 CHECK PRICE UK
CHECK PRICE US
---
9. Everybody Dance
Author: Daryl Easlea
Subtitle: Chic and the politics of Disco
Published By: Omnibus Press
Another book on this list which has thankfully been recently republished, originally coming out in 2004. Chic are quite literally the most important band to come out of the disco era and following on from Nile's own biography, which you can check above, this one fills in all the rest of the gaps about Chic.
The men behind the band Nile Rodgers and Bernard Edwards are two of the most talented music producers ever to grace a stage. Their elegant and polished disco sound would help redefine both disco and pop music in the 70's and well beyond resulting in huge worldwide success.
For Everybody Dance Daryl Easlea interviewed everybody he possibly could who was involved with the band and the Chic Corporation including Nile Rodgers, Bryan Ferry and David Bowie.
After Nile Rodgers worldwide smash Get Lucky with Daft Punk in 2013 Nile Rodgers and Chic have toured exhaustively across the globe bringing their feel good disco sound to audiences both old and new so this is a fascinating insight into just what it was that gave them that incredible X factor.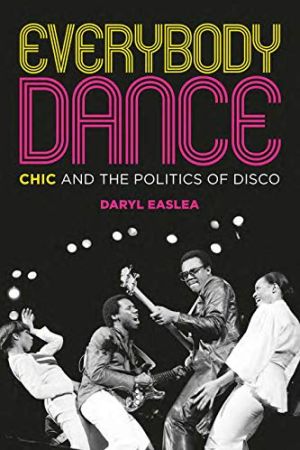 CHECK PRICE UK
CHECK PRICE US
---
10. Grace Jones
Author: Grace Jones
Subtitle: I'll Never Write My Memoirs
Published By: Simon & Schuster UK
Singer, actress and model Grace jones is one of entertainments most enigmatic performers. A flamboyant larger than life character Grace became a star in the 1970's disco scene where she would earn the title 'Queen of the Gay Discos.'
Grace is true one-off, unique and incredible in every way and this book brings to life her difficult upbringing in Jamaica and her time as a disco queen in New York where she mingled with Andy Warhol, Keith Haring and all of the characters at Studio 54. It also details her life in Paris rooming with Jerry Hall and her many musical and film achievements.
If you ever get a chance to see Grace live, jump at it she is truly breathtaking. If not grab this book and get ready for a roller coaster.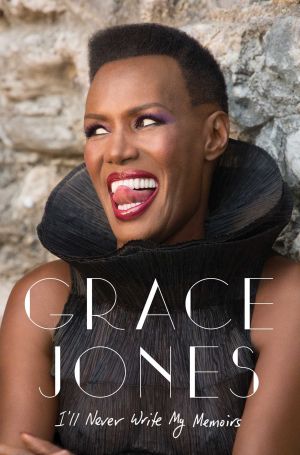 CHECK PRICE UK
CHECK PRICE US
---
11. The Fabulous Sylvester
Author: Joshua Gamson
Subtitle: The Legend, the Music, the Seventies in San Francisco
Published By: Picador
A singer and performer who was perhaps the embodiment of the whole disco era. Flamboyant, extroverted in his performances and covered in sequins Sylvester became an international success with tracks such as You make me feel (Mighty Real), Do you Wanna funk and Dance (Disco Heat).
Here Josua Gamson takes the singers life as a black gay diva and weaves the history of the 70's and 80's around him dealing with race, fame, glamour and the Aids epidemic.
It's fabulously witty book filled with good humour, hilarious stories and joyful anecdotes which deals with the darker moments with real class.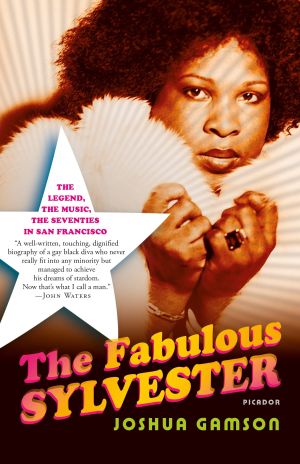 CHECK PRICE UK
CHECK PRICE US
---
More Disco Features and Mixes
So that's our countdown of the best books that you can get right now about disco we hope you enjoy the books on this list as much as we did. Make sure you pop them in your basket and let us know how you get on with them.
Of course if you are still looking to increase your disco knowledge we have some great features on Le Visiteur and we can highly recommend checking out our in depth interviews with two of Disco's innovators Nicky Siano HERE and John Morales HERE
You can also check out lots of disco mixes HERE and a brilliant Chic mix HERE
---
Tags:
disco
,
Disco Books