John Morales talks Teddy Pendergrass, Jocelyn Brown & a life spent remixing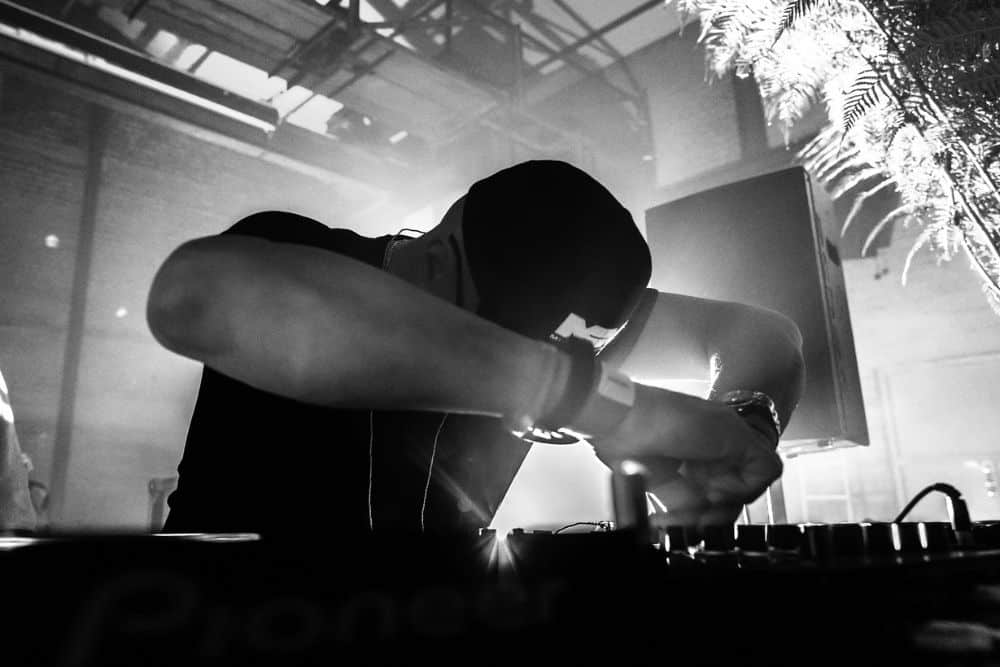 Today I'm in conversation with one of the great's of the disco era, John Morales, John found fame in the late 70s and 80s as one half of M&M productions alongside Sergio Munzabai. His imprint on Disco, Boogie and the foundations of house music is incalculable. M&M crafted more than 650 Productions and remixes in their time together for some of the stars of the disco and Boogie era including Thelma Houston, Evelyn 'Champagne' King, Shakatak, The Fatback band, The Temptations, James Brown, The Commodores and Candi Staton. His incredible work has influenced and set the benchmark for many of the producers who have come down the line since.
Previous to this partnership, John had already made his mark on the scene as an editor and remixer in his own right, becoming one of the first ever producers to create extended remixes when he was making tracks to play out in his DJ sets in the 70s. He struck up a lifelong friendship with Jocelyn Brown when he produced her act Inner Life for Salsoul. Many of his early productions remain un-credited, so it's impossible to calculate just how many tracks John has been involved with over the years.
After a break from the mixing side of music in the 90s. John came back to music in the mid 00s and has never looked back creating some incredible releases for BBE, Motown, Philadelphia International and Quantize. He is also in huge demand as a DJ all over the globe.
Over the last decade, John's timely return has seen his work brought to the attention of a whole new generation of clubbers and music lovers so it's a pleasure to speak to him today ahead of his appearance at the Scottish House and Disco Festival in Glasgow on Saturday 16th April
Check out more on that event here and grab your tickets for the event via: http://houseanddisco.co.uk/
Let's get into it.
John Morales Talks
Hi, John.
Thanks for speaking to me today.
First musical steps
It's a pleasure to catch up with you again. You've had an incredible career in music over the last five decades. How did you first start to get into music when you were growing up? And did you study music or any instruments when you were younger?
I didn't study any instruments. But I always had an affection for learning different things. I mean, music for some strange reason was in my blood since very young, early at 8 / 9 / 10 years old. But when I got older, and I guess in my teens, my big thing was I wanted to be a rock and roll guitar player. So I learned to play the guitar,  I get the whole quasi neighborhood band. And we all thought we were the next coming of, Led Zeppelin at the time, or Deep Purple or something. It didn't work out that way and I just somehow navigated myself through different types of music and genres until I kind of found a kind of a fit, where I could really be productive.
Brilliant. What did your parents think of your enthusiasm for music, did they encourage you?
Well, my father was a old school singer, nothing professional but music wasn't something that was very encouraged back then. My parents were very old school, when you told them music and things like that they just thought about drinking and drugging. So for them, it was "oh, no, no, no, you gotta go to school, you got to get an education, get a real job". You know, kind of the classic parents saying, "Oh, my God, no, my son's gonna be a crazy guy".
First musical loves
Can you remember some of the first tracks which really spurred on your love for the funkier side of the musical spectrum?
I started the whole kind of DJing and getting into kind of the dance stuff in the early 70s. I guess, around 72 or 73. You know, the early days, the disco was like R&B-ish kind of stuff. I was a big Motown guy, so a lot of The Temptations and Four Tops and Sam and Dave and Otis Redding and, Johnny Taylor, that kind of sound.
My introduction into the disco stuff was probably in 76 / 77. A guy that lived across the street from me was dating my sister. His father owned a record label called Mary Lou Records and they did a record with Jimmy Sabater called To be with you, which is one of the first 12 inch hustle style disco records. And I was fortunate to be somewhat involved in that. I mean, I didn't know what I was doing. I was at the studio. That's where I actually I met Bob Blank, and it's just a coincidence.
For me, my career has just been a continuation of hard work and desire. I never thought I was the best at anything. But usually the guy that wants it the most succeeds more than the guy that knows the most, at least, that's the way that I see it. I've always found that people that are just naturally super intelligent kind of take for granted their abilities.
I've always kind of been like, the hustler. I was always there early. I was always there when I wasn't supposed to be. I always stuck my two cents in something. A lot of times when you're looking for people, you always look for the person that has the most desire, so for me, that was kind of how it all started. I think after that my big thing was meeting Patrick Adams and Greg Carmichael right around 1977.
It's safe to say that the hard works definitely paid off over the years. John that's for sure.
Huge discography
I was chatting to Michael Gray a couple of days ago and I think one of the things that came up in conversation was just how many tracks you have actually put out over the years and just the dedication to music as an art form to be able to achieve that consistency and that depth of music. When you look into how many tracks you've produced, there can't be many producers out there who have put out that many tracks over the years.
When I started doing it, I did it for the love of it. And I'm not saying that guys nowadays don't do it. But the Social Media aspect of it is such a big part of people's persona, that a lot of people just do tracks because it suits them, or they do a record because it'd be good for my profile or something. When I was with Sergio also, we did a lot of tracks that we never got credit for. Back then it wasn't a really big deal. You did the record, you got paid, you moved on to the next thing. I did a Smokey Robinson compilation a couple years back, and it was for a digital release. And I was trying to figure out a way of getting my name associated with it so people would know it was me. And the guy at the label just looked at me square in the face as serious as can be and he said, "it's not about you, it's about Smokey". And I kind of just sat back and you know, I was like, this has been my whole life.
The other day I just put up Dennis Edwards 'Don't look any further', which we did back in the 80s. And we never got credit for it. I'm not one to go out and like really pound my chest and brag about all the things I've done. But every once in a while, I like to remind people that I have a really big body of work, and most people have no clue. A lot of these new remix / re-editors are reworking these records and don't realize who the people are that made them. It bothers me a little bit. But I'm understanding that these people just get these records, they don't even look at who did them. They just think, "Oh, it's a cool disco record, let me put a couple of beats underneath it and turn it into something". They have had no idea what the record is. It's not as simple as me telling you, "oh, yeah, I mixed this record". People want to go out, and they want to look at the record and see your name on it. And a lot of times, that's not the case, especially in the late 70s, in the early 80s, when this kind of art form was just starting to be developed. There was no credit for it. You know what I mean?
If you look at some of the early Inner Life records, I'm given credit for recording engineer or hand claps. And you know, we did a little bit of everything. And a lot of times when I have conversations with Jocelyn Brown, a lot of those records were just me and her by ourselves in the studio. But to look at the credits, you would never think that. It was what it was, you'd go to the label, and I'd go to Salsoul and say, "you left my name off the record." and they would say "We'll get it on the next pressing". But it never happened. You know, you kind of live with it, and now some 40 or 50 years later, where some of the stuff becomes relevant, you tell somebody "Oh, yeah, I mixed that record". And they kind of look at you like, yeah, yeah, yeah. Right. Because your name isn't on it. It's like well, you didn't do it, because I do a lot of stuff that people just aren't aware of
Releasing new music
I guess maybe one of the benefits now of Social Media is maybe it is a bit easier than it was back then to get your name out and associated with tracks that you're releasing at the time?
For me nowadays, unfortunately, I can't tell people what I'm doing. I quietly work on my projects, until they're almost ready to come out. And then I can tell people because, unfortunately, with the nature of what I do, you know, let's say I tell somebody I'm doing. I'm just going to throw a song out there Glady's Knight and the Pips Bourgie Bourgie remix. The next thing you know, 15 guys are out trying to score the multitrack and the mixes are out way before I can get mine done.
Because I do everything legitimately. It's a really big process to get some of the licensing and the approvals, especially when you're dealing with songs and artists that have passed away or deceased. You're dealing with estate's. and now you're dealing with corporations that are buying people's catalogs. So it gets really, really complicated where, some people that don't care, just do the mix, they throw it on Bandcamp, or they put a couple samples on Traxsource and they just go for it. For me, I have too much to risk. The Teddy Pendergrass album, it was 18 tracks. It's taken the better part of almost 10 years to accumulate and put together. Getting the approvals from Gamble and Huff, from Teddy's wife Joan. There's another company that's bought a big part of the catalog, on top of that and then you got Sony.
It sounds like a nightmare, to be honest?
No, it is a nightmare, and I did all this work before I even started. Basically what I did was I put it together and I brought it to Sony and I said here, this is done, it's finished, it's mastered. I did all the artwork and everything and then it still took about a year to get everybody on board. Everybody had to listen to all the mixes and make sure that everybody approved, meanwhile, there's 15 mixes of 'The love I lost' and 20 mixes of 'You can hide from yourself. I'm sitting here at home," just saying "okay, I'm just waiting". It to took us eight months just to get the vinyl manufactured.
Teena Marie
Oh, yeah. It's a nightmare just now with the vinyl manufacturing over in Europe
It was a big deal, you know. So when I put out a record, I hope that people appreciate it, not only for the quality of it, but the amount of love and effort that went into it. There's no real financial gain in doing these anymore. I do it because sometimes I feel there's a story that needs to be told. I did that with Teena Marie. You know I find an artist like Teena, who I really admired, and was just a great soul and a great talent and just get all her work together as one body and say, "this is what she did, you have to really take a good listen to it."
I think she was maybe a quite an underappreciated artist in many ways. I think that competition really brought her back into view.
Yeah, I get a lot of guys that call me and say, "Oh, my God, I didn't even realize that she did all of this". And that's only the half of it. I mean, I hope to be working on a part two, because this was just the Motown part of it. Hopefully, Sony will allow me to do the Epic part of it, because that's a really good body of work. I'll take an artist and I'll say, this artists needs for people to come back to them and listen, because we're in the 2020's and we're talking about artists from the 70s and 80s, which are 50 years ago. This stuff is older than 90% of the guys that are out there playing music. So unless they hear some of this stuff, they're not going to know that it exists. You find things that you like, and it's easy to work on and thank God that I'm in a good position now. So I just pick things that I want to do.
Stardust Ballroom
So your first DJ gig was at the Stardust Ballroom. What age were you when you started there? How did it come about? And can you remember what you were playing at the time?
The Stardust Ballroom was a wedding hall kind of club. And actually, I didn't know him at the time, but both me and Jellybean got our start there at the Stardust Ballroom in the Bronx. I mean, I was just starting out there. I think I was playing on Thursday nights. That was early 80s. I was doing that and I was also doing roller skating rinks, so that kind of Boogie sound, you know, Got to be real, some Earth, Wind and Fire. Things like that were the things that I was playing, kind of Roller-skate music. And that was, the beginning of kind of the hustle time. So you had orchestrated stuff. I used to play a lot of the early Casablanca stuff. Alex Costandinos, Love and kisses, I kind of always favored that really string kind of orchestrated kind of dance stuff.
First John Morales Edits
So as your DJ career progressed, you quite quickly moved into music production. When did you first start to get interested in doing your own edits? And can you remember some of the first things that you ever created?
Well, I can tell you the first one ever created was Eddie Kendricks Date with the rain. That basically is the record that started it all for me. When that record came out, it was one of my favorite records. And the thing I hated the most was it was only two minutes and 32 seconds long. Super short! It began and finished before you knew it. And I remember just trying to figure out how can I get more out of this. And somehow, I started on a cassette deck using the pause button to start the record, get to a certain point and start again. It was very archaic. I bought a Sony two track TC 730 recorder, and that's where I learned to do edits.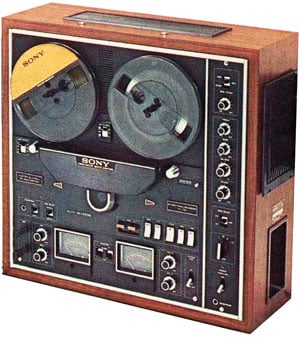 Then I had to figure out because I couldn't take the two track to a club to play. And that's where I discovered Sunshine Sound. So I went down there with my little two track tape and got a 10 inch acetate made that I can play in the clubs. And that's where that journey started.
At the time. I did not realize that in that building were a lot of other producers and record labels. Midsong International, Randy Muller was in there, Red Greg was in there. And circumstance happened that one day I was going in to get some acetates pressed and the guy that owned the place, Frank said, "hey, by the way, Greg Carmichael and Patrick Adams are on the seventh floor. They're interested in you mixing a record for them". And I was like, "Oh, cool, all right". So then I went downstairs, I met Greg, I think it was like a Thursday, he said come on Saturday at 3am to Nola Recording studio, which was on 57th Street in Manhattan. And I walked into the session and the session was Jocelyn Brown singing 'Caught up in a one night love affair'. Between that and also being part of Dance and shake your tambourine they were the first two records that I was mixing.
It's a pretty incredible way to start your production journey, isn't it?
Yeah. I mean, once I got the taste, it was just the first time I was in the studio. I was like, "Oh, what are we doing next?" So I became very close with Greg and I was invited to or just was part of every single recording session that they did from 1978 to probably 1981 which involved all the Inner life stuff, Universal Robot Band. All this stuff with Leroy Burgess, who also is, for me one of the most incredible talents of that time who really doesn't get the credit that he deserves. And, not just for his talent, but just for some of the songs that he's written and the things that he's accomplished. So that was kind of the New York scene, which was Greg Carmichael, Patrick Adams, Leroy Burgess. Those were the guys in that 77 to 81 period they were really excelling in kind of disco dance music.
New York Disco Scene
As a DJ, you moved on to Pippins, Bentley's, Limelight and Studio 54. What was the scene like back then from your perspective? And which DJs did you go out to see when you weren't playing yourself?
To be quite honest, once I started getting in the studio and doing mixing and production work, I kind of put all my energy in that. So from 1980 to 1985 / 86, I think most of the gigs that I did during that time were just special appearances. And one off's here and there. When Jocelyn was doing the club scene in New York in the early 80s, I used to go around with her and do her audio. So as part of that, a lot of times, they would also have me do the DJing. So that's how I got into places like studio 54, and the Limelight and stuff and Pippins and Bentley's. I wasn't a resident at any of those places, I just did just odd dates here and there at 1018. I really wanted to focus on making the music. That was what I wanted to do. And I learned early that I couldn't put all my energy into more than one thing at a time. It was just impossible. So I quit my day job. And I was all in,
Especially with DJing when you're up to crazy hours of the morning. It doesn't really work with trying to get up and do something constructive the next day.
No, I mean, the most important thing people need to take away from this is that back in the 70s and 80s we weren't doing an hour and a half, two hour sets. You were there all night, there was one DJ, you went to see. Whether you went to see Larry Levan, or Bruce forest or Jellybean or Mark Kaymins, or any of those guys, you went to see one guy. If you went to studio 54, it was Richie Kaczor. Everybody had their spot, Larry would be there all night, he'd be doing 12 hour sessions. So I mean, when guys say, "oh, you know, you couldn't have done both?" And I'm like, "no, because there's not enough hours in a day". When I was working at the roller skate rink, I would be DJing from 12 noon until 11 o'clock at night with a couple of breaks in between.
That's a serious DJ set, especially on vinyl. You'd have to take a ton of vinyl with you for playing 12 hour sets.
See the one thing though, in a lot of those clubs, if you were the DJ, you kept your vinyl there. So like if you ever went to see Timmy Regisford play at shelter. In the DJ booth, that whole back wall was just a record cabinet. And they would just take the doors off and he would just go for it all night. So it ain't like that anymore.
It certainly isn't. Absolutely not.
Greg Carmichael and Patrick Adam
When you were working with Greg Carmichael and Patrick Adams, what was some of the best advice that they give you?
And this is advice that I give to people. Always go with your gut instinct. Because you never want to have to justify a decision that you made, because you were overly influenced by somebody else. So I always say, I live and die by the decisions I make. You take some advice, but ultimately, if you make the record that you want to make, it's easier to take criticism, because you're not sitting there saying I shouldn't have listened to so and so and I should have done this or done that.
People's advice is very helpful and I always tell people, the other thing that's missing now is the camaraderie of people in the studio all trying to achieve the same thing, which is a great record. So people will say, "yeah, well maybe, the bass here isn't working or this and that". And then you try different things. Nowadays, I'm in my studio by yourself, and ultimately you try to make what you think is the best decision. I have one or two guys that I'll occasionally send stuff out to, to have a listen to. My advice is to be open minded to people's opinions of what you're doing, and then use your decision making to decide whether that works within what you want to do.
Fantastic advice.
M&M
Your next step in your career began when you met Sergio at New York's WBLS radio station with whom you would go on to found production duo M&M. What are your memories of that first meeting, and what was it that inspired you to work together?
In I think 1980 WBLS was starting to do what they call their Friday night dance party. This is where it began where DJs were submitting mixtapes that were played on the air, and when we had Caught up in a one night Love Affair, WBLS was one of the first stations that really jumped on the record. So I was able to go up to the station and I met the great late, and God bless him, Frankie Crocker, who I think single handedly changed radio in New York City back in the early 80s.
And Sergio was his assistant. So when I went up to the station, to meet them, I met Sergio and we got started to talking. I gave him the record. Sergio was always interested in the process of how the records were being made and mixed and stuff. So one day after I had been there a while, I invited him to a couple of sessions to come and hang out and just see the whole thing. and then one day Sergio called me and he said, "listen, Salsoul called me and asked me if I would mix a record". And I said, "oh, what is it" and he says, "oh, Instant Funk, No stopping that rocking", and I was like, "Alright, cool". And he said, "but I really don't know what to do. Can you help me?" And I was like, Okay, I said, "listen, they work at Blank Tapes, where I did a lot of stuff for them". I said, "just have them book you a session at Blank Tapes". I said, "I'll come down, and I'll help you". So we booked a session with Bob Blank in Studio A and I met Sergio there and we spent the night and I helped him. We did the Mix No stopping That Rocking. And then at the end of the session, we had known each other for a couple of months, you know, we got along well, and we had similar tastes and things and we said, "why don't we just, you know, do some stuff together, and we'll call it M&M, you know, Morales and Monzabai. And that was the start of it and we went on from there probably six or seven years of just constantly in the studio.
650+ releases
So you created more than 650 remixes and productions in the 80s and 90s for some of the superstars of music. What were the individual qualities that you both brought to the partnership, which made it so incredibly special.
I've always been a tech head, my big thing was making sure that the records sounded good. I was that nosy guy who was always in the engineers ear, "what are you doing? How do we do this?" Because back then everything was patched in, "how do you run the patch bay and EQ and compression and limiting?" So I was slowly developing the ability to do that myself. So as we were going along, what I would do is I would always come to the studio early, make sure that the record was set up, and sounding great. And then Sergio would come in a little bit later and together we would work on the concepts of how we would arrange the breakdowns and all that stuff.
So basically, I made sure the record sounded great. And then together we worked on trying to get the elements that we could both agree on would work in certain areas. In the beginning, it was me Sergio and we used to work a lot with Bob Blank. And then we worked with two other engineers Butch Jones and Joe Alotta and they were also very instrumental in our sound. We had like a little team that everybody kind of trusted each other's opinion. So that worked really well for us.
Where me and Sergio kind of differentiated. Sergio was in the clubs all night, like we would do a mix. I would give Sergio a cassette, he'd run down to the Garage and Larry would play it. So I was more of a studio rat. And I've always had a family. So I'd go to work, I'd go home, I had kids, I had things to do.
Given everyone that you worked with during the M&M years. Was there a moment that you thought, Yeah, I've really made it now?
You know what, we didn't really have time to reflect on what we were doing because we were so busy. Sometimes, I wonder whether we made the right or wrong decisions. We always catered to more of the underground small labels. So you know whether it was Red Greg or whether it was Catawba, we kind of catered more to the underground, kind of the Garage sound. So we did not get a lot of the major artists work. We didn't do Flash Dance and we didn't do Madonna. So, like I always tell Jellybean the separation was we did downtown and he did uptown. Him and Shep and some of the other guys put themselves in a position where they ended up working with a lot of the bigger artists.
But another part of all this is that in 83/84 we got an A&R job at Motown. Motown Records opened up an office in New York and Sergio went to work there as a head of dance department. So we were responsible for a lot of the stuff coming out of Motown. The Commodores Nightshift, The Temptations Treat her like a lady, Vanity Six, Debarge You wear it well. We did all those records in the mid 80s.
Leroy Burgess
So looking back on it now, which productions that you created during your first spell as a producer do you think have had the most impact on the club scene and still resonate today?
Probably the early stuff that I did with Greg Carmichael and Leroy Burgess, some of the Universal Robot Band and the Inner Life stuff. Though I don't get the credit, which I think I should have got, I was very influential in making those records. That was a really big part of that whole process. I was there for every single beat, every single recording of everything that was ever done. For me, that whole kind of Boogie vibe, especially the stuff that Leroy created, those were all his songs. My input hopefully helped him a little bit the way I look at it, because we worked with a lot of different artists. So I can't say that there was one particular track that really did something.
I mean, we came up with a concept of acapella Dubs, when the only dubs at the time that anybody even thought of was all the reggae stuff coming out of Jamaica. And I tell people, maybe I'm wrong, but I kind of feel that me and Sergio are one of the first ones that actually incorporated dub mixes onto a 12 inch release, where we actually also put acapella's on and that whole concept. Before we did that stuff, I mean, if you look at Class Actions Weekend. That was a double sided 12, where Larry Levan had one mix on one side, and we had not only our own mix on the back, but we had an acapella dub, which to this day, people still utilize. So 50 years later, all that stuff that we did that nobody really understood why we were doing it, now is really essential, because a lot of those tapes are destroyed and missing. So that's as close as you're gonna get to capturing that.
Break from the industry
So you took nearly a decade away from the music industry from 1993 onwards. How difficult was it to leave everything that you'd created behind at the time? And what did you get up to when you weren't creating music?
Well, unfortunately, right around 93, I started to develop some cardiac issues. So I had a really bad heart condition. And I figured after almost 20 years of grinding, literally 24 hours a day, it was a decision whether I wanted to keep living, I got tired. A couple of things happened prior to that between 89 and 91, where music started to change. I think the pivotal point in a lot of people's careers during that period was probably back between 86 and 87, when Hip Hop and Rap really started to unfold.
A lot of us and myself included, didn't think it was the genre that was going to really escape time. So we kind of said, well, we're just gonna keep making our little dance records, and we'll be okay. But that didn't happen. So in essence, I mean, me and Sergio got fired from our management company. I'm pretty honest about all this. You gotta be honest about your journey, probably in 1989, or something, we were told that we weren't relevant anymore, things were changing. Most of the guys had kind of dropped out. You look at that period, there was a big shift.
I did one album with an artist called Denise Lopez on A&M and prior to album coming as she decided that she did not want to be a part of the promotion, and the label A&M just decided that they were going to drop her. So I spent two years putting that together, and she bailed on it and it was like, I'm done. You know, that's it.
One day, I went to the gym, my heart was going crazy. They rushed me to the hospital, and everything changed. From there what I ended up doing was I stayed music, but I stayed in music from a technical point. I started to work for Steinberg software. The developers of Cubase, who I'm still using some 40 years later, I was their North America salesperson, and was doing that. So I mean, I was still involved in music, but a little bit from the outside.
Return to production
What was it that inspired you to get back into music production after your time away? And how difficult was it to get back into the swing of things?
I owe it all to one Mr. Paul Simpson. I've known Paul since the early 80s. It was 2004, Paul called me and asked me if I still had my setup for mixing. I'm a hoarder so I still had all my equipment and all my stuff. He says, "I'm doing a mix and I don't really have a place to do it. Do you think it's something you can help me with?" So I'm like, okay, I said, "Well, what is it" he said "Marvin Gaye's Funky Space Reincarnation". So I said, "Cool". So he came to the house, we started working on it and then what happened was Paul's, I think his, mom or father broke their hip in Florida and Paul had to go to visit them. At the time, Paul was dealing with the label. They had no idea that I was involved at the time. So he had to put me in touch with the guy at Universal. So the guy calls me and says, "Hi, John, Ross. I know who you are, blah, blah, blah". So then he says, "you know, there's just one part, I wish I could put my hands on the faders for this guitar thing". And I said, "Where do you live?" He says, "I live in Montclair". I say, "I live in Westfield. You're 20 minutes away". I said, "come down to the house one day for dinner. We'll listen to it and go from there". And he came to my house, we had dinner, we spoke we got along really well. I'll never forget this, because I pretty much all my resurgent career to him. He looked across from me and he said "I have a project for you". He says "I want you to Mix Marvins In our lifetime album", and that started in 2005.
In 2007, I started to get calls from BBE. There was a guy there who was working in a licensing department named Jasper Christiansen and he used to call me asking me if I had tapes. He says, "well Dimitri is coming out with a compilation called Night Dubbing. And do you have this R&B You are the one I'm like, "Yeah, I got that". "Do you have the Winans, Let my people go?" "Yeah, I got that". So after about six months of giving them all this material, I said, "you know, you guys need to do an M&M compilation, a John Morales compilation," and Jasper said, "well, let me talk to Pete" and Pete said, yeah "put something together". And about a year later M&M One was born, which came out I think in 2009. And I never looked back.
Dimitri From Paris
You know, if it wasn't for Dimitri I wouldn't have picked up DJing again. When Dimitri was releasing his Night Dubbing album, he called me and asked me if I wanted to play at the launch party, at a club in Manhattan called Submercer. This is I think is 2009 and I haven't played records in probably 20 years, so I was like, "no, you gotta be kidding me". He's like, "no, no, just come down, it'll be fine". So I thought about it and I was like, well, if I'm gonna do this, I'm gonna have to do it right. So I started doing research. I had no CDJs, my vinyl was long gone. So I literally started from scratch again. There's a DJ, Hector Romero, and I was on Facebook and Hector had his CDJ 1000s, the old ones up for sale. So I drove out, the hour and a half to Hector's in Long Island, got the CDJs, came back, put some things on CDs and just was muddling about.
So I went down and ended up playing almost three hours, which I didn't realize was a long time. And the biggest thing that happened was that Danny Krivit came down with some other guys and Danny came up to me and he says, you know, John he says, "for not haven't played records for 20 years. He says you're doing really good". So I came home the next day, and I just thought about and I says "Danny said I was doing all right, so maybe it wasn't that bad". And from there I just picked up little gigs here and there. Alex Lowe from Southport Weekender, they were doing a big disco thing and they asked me if I would play. It was Jocelyn, Linda Clifford, Martha Wash, DJ Spen, Kerri Chandler, Joe Clausell. It was a really big thing because it was the closing party of Southport weekender. And that was the beginning of it. And from there over the last 15/16 years, I've just worked very, very hard and I've dedicated myself to what I'd love to do.
Fantastic.
Teddy Pendergrass
So talking about the Teddy Pendergrass album, what was your plan for the vibe of the remixes when you started working on the project?
My plan for the Teddy project was just to put him in the best light possible. Granted, we all idolized the voice of Teddy Pendergrass. You know, the people that are into this genre of music, the voice as soon as you hear it, you know, it's Teddy. So what I wanted to do was, I didn't only want to take the songs that everybody knew. But I also wanted to include things that people don't know, to kind of just make it a well balanced record, where you can just listen to it and it kind of takes you through a journey.
You know, one of the hardest things was just a sequence of, put the things in the right order. Things like If You Don't Know Me by Now, and Come Go with Me, some of the ballads. I just made sure that Teddy was always above and beyond everybody else. It's a Teddy Pendergrass record, I wanted people to hear Teddy, every whisper, every breath, mainly on the ballad stuff where I kind of really strip it back a lot. I really focused on his voice. The thing with Teddy and some of the singers of the 80s, the thing that made them great was the way that they delivered the message of the songs. The reflections of the vocals, how they said the words. Back then songwriters, they wanted you to be that person. That message is, yeah, that's me. I'm that guy or I'm that girl that just got walked on or cheated on, or whatever happened. And something that Teddy did well was when he said "close the door", he meant close the door. When he said "turn off the light", you know, you know women couldn't wait fast enough for the lights to go off. So I just wanted to just really make it a record about him. I'm very proud of the Teddy record, proud of the fact that it's actually sold out at BBE. So I always tell people, "I know the vinyl is a little expensive, but if you find one, buy it and just put it away."
Favourite John Morales projects
Since you came back to the scene in the 00's, what have been some of your other favourite musical projects that you've worked on?
Well, of course I have to say with my M&M mixes series, the volumes 1,2,3 and 4. I've been fortunate that I've been able to mix a lot of the records that I've loved. I actually was able to revisit some that I've mixed in the 80s and right some wrongs that I felt were done at the time. And, a lot of the work that I've did with DJ Spen on his Quantized label, really allowed me to kind of expand, and really infuse the disco and house a lot better. Because I was doing it from the production side, as opposed to doing an edit or rework using an existing song.
I've worked on a lot of stuff. I did some of the audio for the Batman movie a couple years back. Take me home for Cher on the Mac commercial. My stuff has been used for a lot of things that people are just not aware of. I'm just not a disco DJ.
So do you do any other film stuff? Is that something that you do regularly?
No, I do it when I'm asked. I've done a lot of concert things, a lot of live things. I'm working now on a Rick James live project. So hopefully, maybe sometime next year, I think it is for it. Most of the projects and the things that I work are just things that take a while to put together. I'm not banging out single songs. I like to really get caught up in something that I can just put together and mould, you know, hopefully, leave this legacy of mine behind,
It's really obvious to see the work that goes into your productions, John. That's why they're so cherished. That's why they sell out as quickly as that Teddy Pendergrass, one did. You can tell there's years of work that have gone into that album.
What would you say that John Morales brings to a musical project and 2022?
I'll give you an example. When I was doing the Teena Marie project, I started the project while she was still alive, and we had a few discussions about it. And you know, her big, big thing was, she didn't want to be turned into something she wasn't. "I don't want my music, to not represent who I am". I mean, I take that stuff to heart. Sometimes you don't have to change a lot of things to breathe new life into something. My expertise is on the engineering side now, because I've done it for so many years. Of kind of knowing where I think things belong, and how they should sound and getting a good balance. So 30 years later, now, technology's a little different and my emphasis are a little different, where now I focus more on Teena. My mixes aren't as washed out as they were. So they're a little bit more in your face, I believe in more of a three dimensional mix, where the mix kind of really surrounds you. So I tell people, if you want to appreciate my work, listen to it on a set of headphones, and then you're surrounded by the music and the artist. Which is something that's really missing in a lot of the reworks now, because a lot of the samples are all mono samples. So everything is just right here. So there's not a lot of dynamics, so you can tell the difference when you hear a record that's real dynamic, and you follow it up with something that isn't, all of a sudden, you've gone from something that's like this wide to something that's just like right here.
Scottish House and Disco Festival
So you're now very much in demand on the DJ front again, and are soon to appear at the Scottish disco and house festival in Glasgow on April the 16th at SWG3. What are your tips for the festival? And what can we expect from your set that day?
I gotta tell you the Scotland's one of my favorite places, I've been fortunate to play it at SWG3 a few times. I've done a couple of Glitterbox things there and some other things. I have, over the last two years focused more on playing things that I've done. Don't ask me why, but I always had a thing where I would never play my own mixes. I always played everybody else's stuff and I just started to realize at one point that if you didn't promote your own stuff, nobody else did. So I'm going to be playing my own stuff, it'll definitely be a good one. It'll be different than what I've been playing in the past. I'm going to make this a good year going out.
So I'm looking forward to getting back up to Glasgow, I'm probably going to spend a couple of days up there and go visit some friends over in Edinburgh, you know, just enjoy myself. This may be one of my last times up there as I am planning to dramatically scale back my DJing and retire a little bit.
So you're saying you're thinking about retiring. Is it the gigs, are you're going to keep producing?
Yes, as long as I'm around. I will keep making music.
That's definitely good to know, John
Jocelyn Brown
You've got a long history with another one of the artists who's played at Scottish disco and house festival, Jocelyn Brown. What can you tell us about that?
Me and Jocelyn literally started together. Her first record was Caught up in a one night love affair. That was my first mix. From that day, we've created a bond where we've known each other all our lives. When I was really sick, Jocelyn was one of the people that I went to see. We cry when we see each other. She is one of the most unappreciated artists that we have and voices. Even with the recognition that she does have people don't realize the influence that she's had on our industry. Not just from a singing point, but from a business point and making sure people were taken care of. She's done a lot of things and from an artist point of view, I don't think there's one person who I hold more dearly than Jocelyn brown.
Career Advice
So if you could give your teenage self one bit of advice, which was have a major impact on how your career progressed over the years, what would it be?
You know what? I wouldn't be here, if I wouldn't have done it the way I did it. So I would just say just stay true to yourself, and just do the best you can. Everybody is going to suffer bumps along the road on their way to wherever they're going. You just have to stay focused, if you truly believe that this is something that you want to do, whether it's being a DJ, or a musician or wherever it may be. Just stay focused, and stay determined, and don't give up because I could have given up a lot of times when things were really bad, but I always loved music. And I always felt that I could make a life out of it. And I thank the good Lord, and I thank my perseverance and I've gotten here. So my advice is as hard as sometimes it seems it is, if it's what you really, really want, you can be successful at it.
Great answer
And finally, what else can we expect from John Morales in 2022?
Hopefully a lot of good music and some amazing gigs. I'm just looking forward to spreading the word of the music that I love, and if people love the music that I love, then hopefully they'll have a good time when they come to my gigs.
John, that was a fantastic interview. Thank you very much for making the time to take it today.
John, thank you very much. Listen, It's been a pleasure. I look forward to seeing you on the 16th. You take care of yourself.
Same to you, John. Take it easy. Bye bye.
For more info check:
John Morales Facebook: https://www.facebook.com/John-Morales-230746626983955/
John Morales Soundcloud: https://soundcloud.com/john-morales
John Morales Twitter: https://twitter.com/JohnTheMixer
John Morales Web: https://johnmoralesmix.com/
BBE Music Facebook: https://www.facebook.com/bbemusic
BBE Music Instagram: https://www.instagram.com/bbemusic
BBE Music Twitter: https://twitter.com/bbemusic
Love this? Check out more on the Scottish House and Disco Festival HERE
Like what you hear? To help support LV Online buy us a coffee via Ko-FI. Click HERE
Tags:
bbe
,
Dimitri From Paris
,
Jocelyn Brown
,
john morales
,
Leroy Burgess
,
salsoul
,
Scottish House & Disco Festival
,
Teddy Pendergrass
,
Teena Marie
,
the Scottish House & Disco Festival