Marc Roberts talks about his hot new EP on Moton, living in Bali, Pantai People, the art of the edit, Snowbombing & much more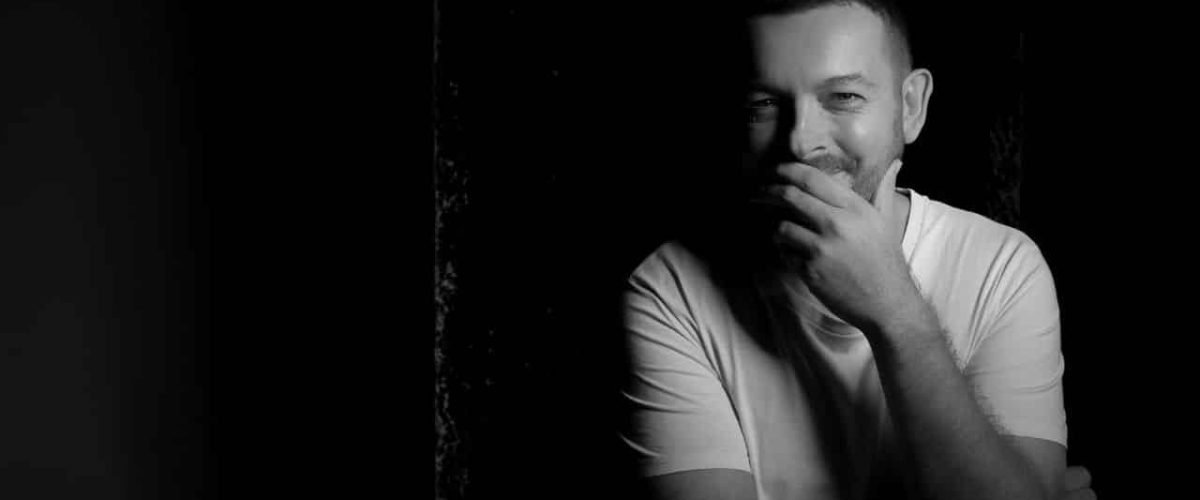 Marc Roberts talks about his hot new EP on Moton, living in Bali, Pantai People, the art of the edit, Snowbombing & much more
Like what you hear? To help support LV Online buy us a coffee via Ko-FI. Click HERE
An Interview with the Insider for Le Visiteur
Marc Roberts has been a longtime fixture on the international scene as a DJ, producer and promoter. He was head booker for the now legendary Snowbombing festival for a decade before moving out to the rather warmer climes of Bali in 2016. Fully settled out there in paradise he has continued his love of disco and house recently founding the ace Pantai People label which is well worth checking out.
His latest release though is a classy four track EP via London's Moton records.
You can grab the EP via: https://www.juno.co.uk/products/marc-roberts-edits/863841-01/
Marc put together a classy mix for us which you can listen to below. He also had a chat to the Insider about his career, Bali, his current favourite tracks, the art of the edit, Pantai People, Snowbombing and much, much more. It's a brilliant interview with this fascinating character.
Please give the mix a share over on Soundcloud and you can also check out more on the mix HERE including the full tracklist.
Hello Marc. It's great to talk to you. Thank you for your time.
You've been in and around the music business for a very long time as a DJ and a promoter. What would you say you are these days? Or do you still wear many hats?
Agent, booker, DJ, edit maker and reclusive party person these days
Hailing from the UK, you are now based in Bali. How long have you been out there? What keeps you in paradise or is that a silly question?
6 years almost now. Watching the news back in the UK validates my decision to be here
I suppose this really does confirm that you can work in music remotely and yet be anywhere else in the world right?
Asia is an incredible untapped market for electronic music. It's really still in its infancy. When it properly blows up I'll be very smug as I've been telling people for years it's coming
What challenges do you face in your work being out in Bali?
Deciding to work at my desk or by the pool. And it's a bit of a hike for gigs in Europe.
What are the benefits of being where you are in the world?
£1 beers at the beach. Low tax. pace of life. The locals
How is the night scene in Bali since Covid?
It never really stopped to be fair. Just went underground a bit.
There's less gigs and less tourists but it will recover soon
For someone so used to be so active in the scene, Covid must have been a bit of an endurance test..
It had its blessings. I finally had time to work on music and spent loads of quality time with my daughter – which can be tough in this line of work
You work for FMLY Asia. What is your role there? Who do you look after?
I tour artists from India across to NZ. I work with the likes of Cinthie, Felipe Gordon, Dam Swindle, Austin Ato and many more
You've been a DJ yourself for many years. What sort of stuff have you done over the years as a DJ?
This is the part where I hint that I've been thinking of writing a book. That should worry a few people.
Have you done much producing over the years? Can you highlight some of the stuff that you've worked on?
I've been releasing recently, my edits on Pantai People. I've got so many unfinished original tracks, so that's probably the next target to finish some of those off
As far as your own musical tastes go, who are the artists that have inspired your taste / what you play?
Anyone who has released great music is an inspiration. My tastes are so wide it would be tough to even pick 10.
I've always been a huge fan of UR as a collective and their approach to music and the industry as a whole. I remember waiting about 8 months from the pre-order for this to arrive and it still blows my head off with every listen.
You play a lot of gigs out in Bali these days. What are you playing at the moment? What kind of vibe?
The more popular parties aren't really my vibe musically so I stick to playing sunsets and smaller niche parties. I'm looking forward to the region opening up again though soon and getting back out to see everyone.
Can you share a few of your hot record tips of the moment?
Nebraska – 'Cop Show'
Crackazat – Simple Things (Ron Trent Remix)
Belizian Voodoo Priest – 'Yahweh'
Your new release seems such a good fit to Moton. Have you been a lover of Moton Records Inc over the years?
Yeah. I think I speak for many people in saying it's just one of those 'buy on sight' labels. Never had a dud. Quality over quantity.
Have you a few Moton faves you can share?
Hell yeah!
The Patchouli Brothers – 'Project Soul'
DIVINE SITUATION – 'The Problem Solver'
Cuffari – 'Make The World Larger Than Me'
What can you tell us about the original tracks that you've used? How did you discover them?
'4 Star Max' – first heard on a beach at sunset in Brazil about 10 years ago. 'Maia Amor' same trip in a barbers getting a trim. 'UNO' is just one of those Balearic go-to's that's always floating around my playlists for sunset. 'King of Nice Days' is actually written by my mates dad and is such a fucking monster funk bomb.
Edits seems to be such a big part of the vinyl sales market right now. Do you feel that there are some records that shouldn't be touched?
Hmm there's a few I've started and then questioned why I was doing it.
Anything by Prince should never be touched.
What do you think makes a good edit in your opinion?
Really depends. There's some parts of records that sound contemporary and other parts that sound naff, so sometimes its splicing around that. Sometimes you find great loops and stabs and your own drums, and you end up with something completely different. Sometimes it's just extending sections to make them more appealing for a dancefloor for younger more contemporary ears. For me, the underlying drive is putting music into peoples' ears that maybe they haven't heard before, and they go and check out the rest of the artists' catalogue
What other labels do you think do edits well?
Razor N Tape are always bulletproof, Tropical disco and Super Disco Edits too. Anything by Mr K is buy on sight as well. Al Kent's Million Dollar Disco rarely puts a foot wrong either. I think we've put a couple of good ones out on Pantai People as well!
Can you drop us a couple of edits that hit the spot for you?
Austin Ato 'Bobby'
Thelma Houston – 'I'm Here Again' (MR K Edit)
Al Kent – The Loneliest One
What can you tell us about your label Pantai People?
There was Bintang involved, Austin Ato sent me some bangers and we let them fly.
Is there a music policy on the label?
To put out stuff I like and hope it connects with people
Does the current vinyl situation put you off releasing vinyl or is the vinyl format really important to you?
It's a labour of love – it ain't paying the rent – so I'm not tied to deadlines or anything like that, so it hasn't really impacted me
What should we look out for from you label Pantai People over the coming months?
I have some lovely new music by a very talented young Frenchman Adrien Calvet coming next
You've been heavily involved in Snowbombing over the years. When was the last time it was on?
I got invited back for the 20th birthday to DJ and I think that was the last one pre-pandemic.
I spent 10 years working on the event – most of them booking the line-up. I stopped in 2016 when I moved here. It was time for someone else to step up to the plate.
What do you think is so special about that event?
The people. Snowbombers are a different breed of party animal. I mean while people in Ibiza are sleeping the previous night off, this lot are flying down mountains at 40 mph. Only stopping for a quick schnapps to kill the pain. I also thought the artists really bought into what we were trying to do. There was no backstage, so you could meet your favourite DJ or pop star in a cable car going up the mountain and have a chinwag.
I think that pushed artists to up their game when they played. We also did some absolutely mad things like Artwork and Ben Westbeech's 'Austrian Filter House' raves in igloos. There wasn't really any obstacle to the more lunatic fringes of the ideas division. It was more a case of 'Can we get away with that?' Fun time's I remember with a great deal of fondness. There's another book somewhere waiting to be written.
You have been in the industry for 25 years and must have seen many changes. Do you think that the underground scene is in good health?
There's loads of people just doing their thing as ever. When you dig below the hype, magazine covers and all that shit there's a whole ecosystem of people, labels and clubs doing good stuff – with love.
What artists do you have your eyes on at the moment?
I'm going to be biased as I work with him but Felipe Gordon is a machine right now. He's an incredible talent who keeps releasing this volume of high-quality material. I think in the latter part of this year he will really take off, and it's great to see him working on his live show too.
Felipe Gordon – 'Mr Umbawa'
Are you working on more releases under your own name presently?
I've got another edit coming out in June on a 12, but apart from that I'm really busy getting the agency up and running again, so making music will have to take a bit of a backseat until we're fully up to speed. I've got lots of long-haul travel though over the next few months, so I'll get some time then to get creative then.
You have spent your entire your adult life working in music. If you had not devoted yourself to this industry, what do you think you would have doing instead?
I'd have probably gone into politics believe it or not.
Thank you for your valuable time Marc. Best of luck with this cracking release!
For more info please check:
Marc Roberts Facebook: https://www.facebook.com/itsmarcroberts
Marc Roberts Instagram: https://www.instagram.com/marcroberts73/
Marc Roberts Twitter: https://twitter.com/itsmarcroberts
Moton Records Facebook: https://www.facebook.com/Moton-Records-Inc-183889648411503
Moton Records Discogs: https://www.discogs.com/label/3233-Moton-Records-Inc
Check out more on Moton Records HERE.
Tags:
disco
,
Marc Roberts
,
Moton
,
Pantai People