Dam Swindle – 7 Tracks Which Massively Influenced Our Career (LV Legends)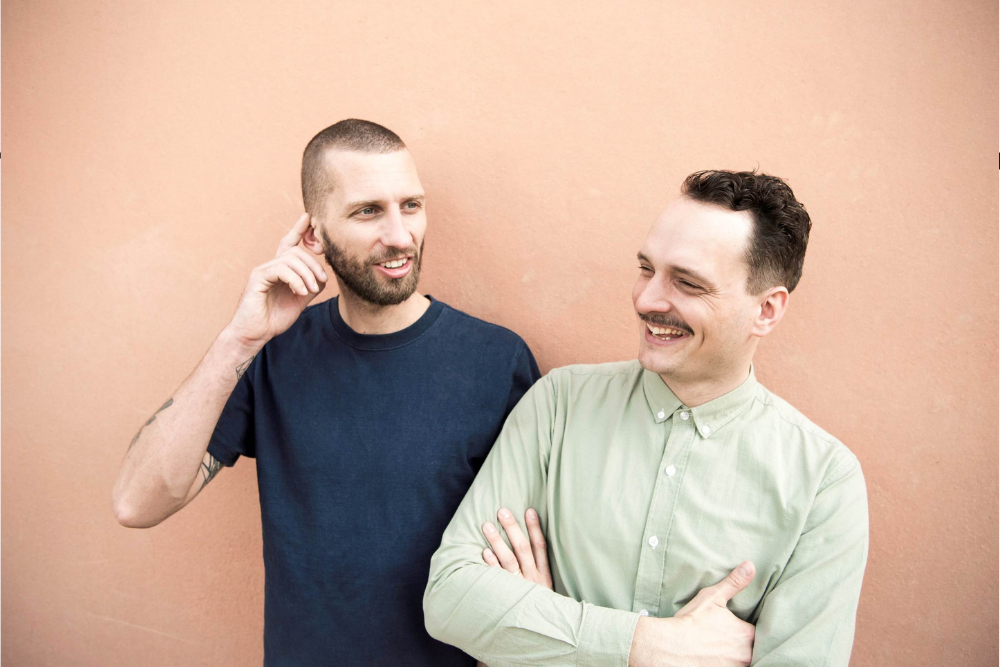 If I had to choose just one artist from the current generation who perfectly sum up what the house ethos of Le Visiteur is all about then it would be Dam Swindle every-time. Their production style has helped shape house music over the last half decade, it's warmth and depth belies a powerful club aesthetic and effortless summation of all the hazy essences that have combined over the years to bring us to where house music is in 2020. Their two albums Boxed Out and High Life have inspired and their regular output of EP's and singles are a must have.
Likewise their label Heist Recordings has been on a long roll of future classic releases. They label launched in 2013 they have since helped bring recognition to some of the best known names of the scene including Fouk, Nachtbraker, Frtis Wentink, Brame & Hamo and Alma Negra. It's one of the few labels out there which you don't need to listen to before adding to the shopping basket. The quality is always exceptional.
Heist's latest delivery see's them clocking up their 50th release with Scan 7's Sooner Than Later EP and it's another sublime outing fusing Soulful House, Deep House and Techno with Jazzy edges.  It's a classic Heist release combining many diverse edges of electronic music with analogue warmth for a euphoric life affirming listen. House music exactly as it should be.
To celebrate the release we asked Lars and Maarten to pull together some of the tracks which have influenced them throughout their careers and explain how those tracks have inspired their own musical journeys as Dam Swindle.
It's a wonderful list featuring classics from Carl Craig, Seven Davis JR, Sterac and Johnick alongside some relatively more recent tracks from Motor City Drum Ensemble,  Sound Stream and Mic Newman (Now Fantastic Man).
Grab Heist Recordings 50th Release Scan 7's Sooner Than Later EP from: https://heistrecordings.com/
Dam Swindle – 7 Tracks Which Massively Influenced Our Career (LV Legends)
Paperclip People – Throw (1994)
Lars:
The first time I heard this track was at the cafe I used to work. My friend Mark August and me were both working and he would always put on his music. When I heard 'Throw' I immediately knew that I should be making house music. I was into hardhouse at the time (which was all synths and percussion), but the rolling funk, organ stabs and atmosphere of this track made me fall in love with classic house straight away.
Even though these tracks differ in vibes and are decades apart, our recent track 'Coffee In The Morning' catches that same vibe of a raw drum beat and a loopy live bassline with more jazzy elements adding to the vibe throughout the track. That said, 'Throw' is a legendary cut and we can only hope to make something that is as timeless as this track. Time will tell, won't it?
Coffee in the morning:
____________
Johnick – Play the world (1995)
Maarten:
The US house sound has made such a huge impression on us, but it took us a long time to discover gems like this one. To be honest, our knowledge of the house scene was very limited when we started, so we had no idea music like this was actually out there. Considering our very different musical backgrounds and the fact that our first EP came out in 2012, it's really interesting to see the subliminal influences tracks like Play The World have had on (for instance) The Break Up. The way the vocal has been chopped up is so recognisable and it's one of the defining style choices we made for the break up.
The Break Up:
____________
Sterac – Osirion
Lars:
This is one of the first records I bought when I started buying vinyl. I must have listened to it a thousand times to dissect what was happening in the track. When you're not a producer (yet), this all sounds incredibly complex. By pinpointing the different aspects of the track, I laid the foundation for what later would turn into my first steps as a producer and from that our first productions. Happy and proud to say that we got to work together with him on the remix EP for our 2018 album High Life. The loopy vibe of the track, the rough percussion and the electronic bleeps are elements you still hear in today's music, which makes this track even more relevant for us. Almost 25 years old and still sounding fresh. We've not made anything that comes close to the kind of techno this track represents, but there's still elements in tracks like Freeqy Polly that have the same repetitive and bleepy vibe.
Freeqy Polly:
____________
Motor City Drum Ensemble – Raw Cuts #6 (2009)
Lars:
This track defined the final push into the use of samples in our productions for me. I was always a huge fan of J-Dilla and the way he used to transform an original funk/soul tune into a hip-hop track. When I first heard the 'Raw Cuts' series by MCDE, I knew that this was the missing link between my hip-hop background and my ambition to use samples as a house producer. Maarten and I, we're always amazed by the seemingly effortless style of Danilo's productions at the time.
I guess we all have our own style of sampling and this track is a good example of our first ventures into that technique where we worked hard to make the samples and additional production blend.
Woman:
____________
Mic Newman – Based On A True Story (2011)
Maarten:
When we started making music together, we felt like the Amsterdam scene was missing a lot of warmth. Minimal techno was everywhere and it seemed illegal to actually use melodies in dance music. The slowed down house vibe that came from Australia in that period made a big impression on us. Guys like Mic Newman (Now Fantastic Man), Lewie Day (Now Tornado Wallace), The Tortoise really had their act together and made some great sample-heavy tracks with loads of chopped chords and textures. That music really felt 'alive' to us and inspired us to keep on doing our own thing.
Mic Newman's Based On A True Story is a track we played out loads and was part of a much larger movement that brought back the soul in dance music. If you look at our earlier productions, it's tracks like Jick Rames that really have this same bumpy and warm feeling.
Jick Rames:
____________
Seven Davis Jr – One (2012)
Maarten:
When I first heard this track, I was blown away by the sheer simplicity of the percussion and Seven's voice. It felt like Peven Everett, but the drums were rougher and his voice somehow a bit more smokey. Seven's first few releases were out of this world and every time we got to the higher tempo's in our sets I tried to squeeze in one of his tracks. Modern, soulful house at its best! I knew I just had to get in touch with him for a collab, and we ended up doing a few things together, of which our remix of his track Friends was the first outing. it also marks an important point in our career where we showed we weren't afraid of a little grit on our tracks with this acidey remix. This one got played out loads and I still really like the vibe.
Friends on acid remix:
____________
Sound Stream – Mercury Mood (2019)
Maarten:
Even though Dj'ing seems like something from a different life right now, I can still remember the chills I had when I first played this track. The deep chords, the beautiful lead and the deeper than deep kick on this track are simply amazing. Sound Stream is obviously mostly known for his beefed up disco house tracks that are so catchy and so recognisable in style, but this is probably my favourite song of his. I know it almost didn't make it on to the album, but I'm really glad it did. It's been a staple in our sets ever since it came out and it's a beast of a track that I hope I'll be able to play again very soon.
I can't name a track of ours that comes close to the modest and serene energy that this masterpiece has, but if I see one connection, it's that of a really nice steady groove and an infectious lead. if there's one track of ours that shares this, it's Wado Baya.
Grab Heist Recordings 50th Release Scan 7's Sooner Than Later EP from: https://heistrecordings.com/
For more info on Dam Swindle check:
Dam Swindle Facebook: https://www.facebook.com/damswindle
Dam Swindle Soundcloud: https://soundcloud.com/damswindle
Dam Swindle Instagram: https://www.instagram.com/damswindle/
Dam Swindle Twitter: https://twitter.com/DamSwindle
Heist Recordings Facebook: https://www.facebook.com/HeistRecordings/
Heist Recordings Soundcloud: https://soundcloud.com/heistrecordings
Heist Recordings Instagram: https://www.instagram.com/heistrecordings/
Heist Recordings Twitter: https://twitter.com/HeistRecordings
Love this? Check out more LV Legends features HERE
Like what you hear? To buy us a coffee and help support LV Online via Ko-FI click HERE
Tags:
carl craig
,
Dam Swindle
,
Johnick
,
Mic Newman
,
Motor City Drum Ensemble
,
Scan 7
,
seven davis jr