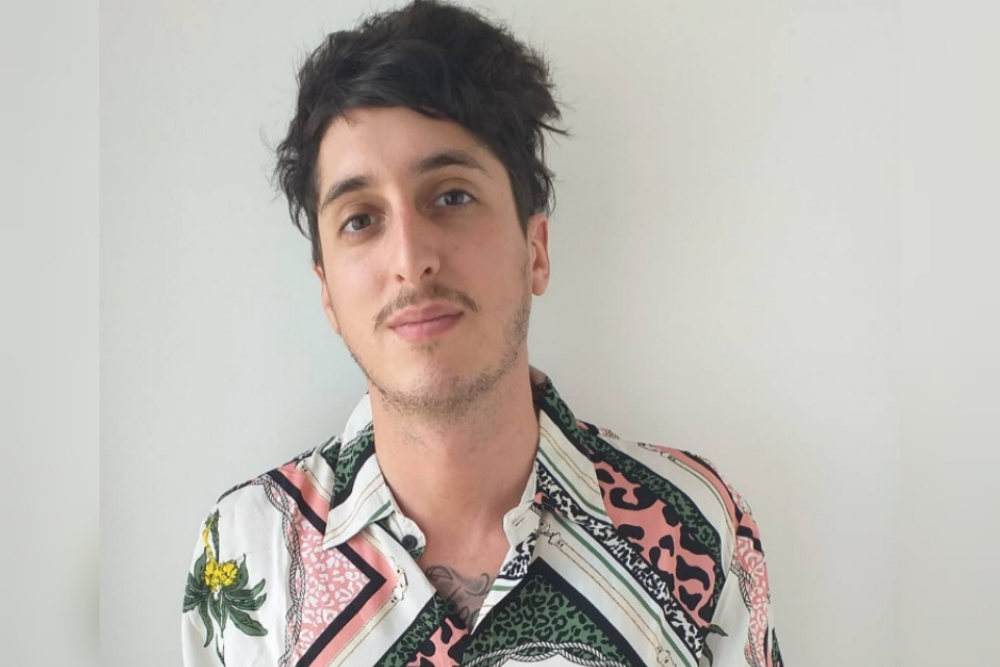 The Quick 6 – Alexny
Argentine producer Alexny has been hugely prolific since popping up on the scene a couple of years ago releasing some very classy Disco and House music on some of the finest labels out there including See-Saw, Moiss, Spincat, King Street, Lisztomania Records, Nite Grooves and Feedasoul.
He is an artist who is very much in demand this year. His latest release sees him land back with Tropical Disco Records following up his track for them Sweet Luv' Inn from earlier in the year. His latest double header EP Making Me High / Do Your Love is another classy EP for label and artist.
The heavy groove of Making Me High is up first and it's a monster of a club track, one of those ones that seeps into the dancefloors soul causing all sorts of mischief. Do Your Love ups the BPM and again it's heavy on the groove. Looped up in all the right places, it's vocal hooks catch the ear whilst some great percussion keeps the feet moving towards the centre of the dance floor.
To celebrate the release we asked Alexny to put together a mixtape for us. We also spoke to him about the EP, his studio, the Argentine scene and more. Check his seriously tasty mix below and please give it a share over on Soundcloud and help spread the love.
The Quick 6 – Alexny
Q1: Who is Alexny?
I'm a vinyl lover, persistent digger and a producer. I'm always trying to get a new sound or looking forward to see what's going to happen next on the scene in order to get ahead and to make my next move. You can make genres like Nu Disco, Funky or Disco House, but in my view you have to look to the future to see what's coming next in order to see what you need to do to stand out.
I've been djing since 2008, playing different genres but I always focused on House Music. After some years of playing I realized that I wanted more from the music I was playing so I started to produce on 2015. It took me 3 years to get close to the sound that I was looking for and then came my first release on 2018 for About Disco Records (Thanks to Rafael Cancian, really cool guy). I also have my B side of Deep House productions, that's another face of Alexny that I've been working on too, like the another artistic path.
Q2: What is your latest release?
These tunes are the result of some new equipment and vst's that I bought just before quarantine. For Making Me High I was looking for "that sound", and it came to me with that spooky lead, it's totally fresh and joins perfectly with the beat. Do You Love is a really pure disco banger, it's focus is the dancefloor for sure and I worked that one up whilst focusing on sampling and creating powerful drums.
I'm always sending tracks to Moodena, probably too many hahaha. I'm the kind of producer who sends a lot of tracks. I'm never too sure of any one track and I'm always feeling like mmm this may be good. Coming back on this label is superb, I really admire the job they are doing.
Check out Alexny's TDR EP below and you can grab it on Traxsource via: https://www.traxsource.com/title/1436834/making-me-high-do-your-love
Q3: Who are your greatest influences as a producer?
Junktion – Pale Blue Dot [Rose Records]
This track totally blow my mind and was the beginning of Alexny. It's one of my favourite tracks of all times. I'm a big fan of Junktion and really love this type of sound.
Hotmood – Lost Soul [SFSB Recordings]
Guillermo is one of my references for sure, he has a groovy soul and he's a hit maker. This is one of my vinyl gems.
Cody Currie – Make Love [Razor N Tape]
Another reference for me without a doubt, I was lucky to see him play in Buenos Aires at almost the same time that he released this beautiful piece. It's proper nu disco with a lovely sound!
Q4: Please tell us about the electronic scene where you are based. Which artists from your local scene past and present have inspired and encouraged you and what parties that you love going to have helped your musical evolution?
I'm from Argentina so this type of music is really uncommon here and there are just a few parties which focus on this style, but really more on Disco House or French House. That's why recently I've been making some underground parties with friends. They receive a lot of good vibes because most of the people have never heard anything like this.
I have to thank some friends and colleagues like Dino Ross, Bs As Deep and Beve because they inspired me to keep going and I'm still on the path.
Q5: Your Studio: Please can you tell us about your studio. What is your production set up? What is your indispensable piece of equipment or plugin that you use for your sound? What is next on your studio shopping list and please can you give us your three favourite studio tips for up-and-coming producers?
I'm actually working with a M-Audio Trigger Finger Pro, Microkorg MK1, and for audio a Pressonus AudioBox iOne and my monitors are Mackie CR4. I'm thinking about buying some instruments because I play the guitar, the bass and some percussion too, so that's the next move. And also I want an MPC1000 and back to the Technics 1200 that I sold a few months ago. Probably the most indispensable piece for me is the keyboard, and for plugins I really don't have any because I'm constantly using new ones.
To the up-and-coming producers I have to say be patient fellas, that's the first thing. It was the most difficult thing for me to learn hahaha.
The second important thing is more time you spend in the estudio (homestudio, or just the notebook and headphones, we all start from 0) the quicker you will learn about yourself, your style for music, and how to publish your tunes.
The third one and this one is focused on cooking your track. My recommendation is to listen outside of the DAW. When you are in there your mind is focused on colors and channels. Check your track without seeing all of this or just close your eyes and listen. That really helps to see if that tune works, and helps you with the questions. Did I miss something? Do I want to move my body? Does it take me to another place?? (Probably a party or a beach hahaha).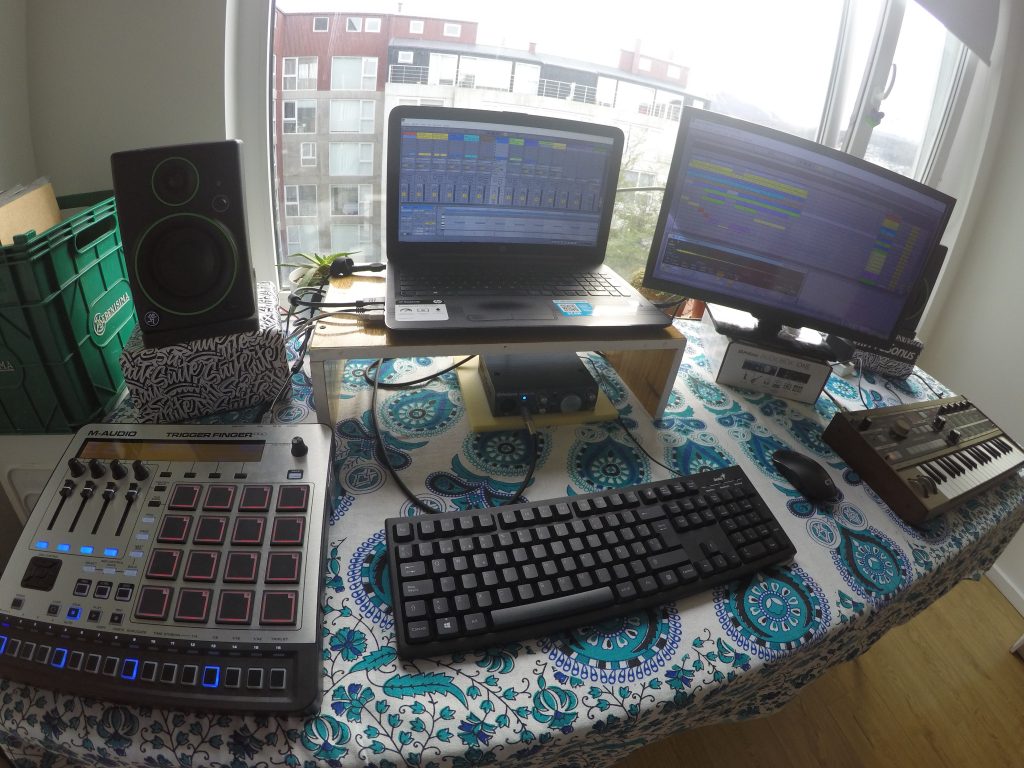 Q6: What else can we expect from Alexny in the next 12 months?
I really hope to get back on the road and play new places. I want to go back to Brazil to see my fellas and I also want to arrange a mini tour of Mèxico. I also want to focus on releasing on vinyl because that's what I like to play.
For more info please check
Alexny Facebook: https://www.facebook.com/alexnymusic/
Alexny Soundcloud: https://soundcloud.com/alexnymusic
Alexny Instagram: https://www.instagram.com/alexny__/
Tropical Disco Facebook: https://www.facebook.com/TropicalDiscoRecords
Tropical Disco Soundcloud: https://soundcloud.com/tropicaldiscorecords
Tropical Disco Records Instagram: https://www.instagram.com/tropicaldiscorecords/
Tropical Disco Bandcamp: https://tropicaldiscorecords.bandcamp.com/
Tags:
Alexny
,
disco house
,
nu disco
,
Tropical Disco Records