Dam Swindles' Top 10 Disco Tracks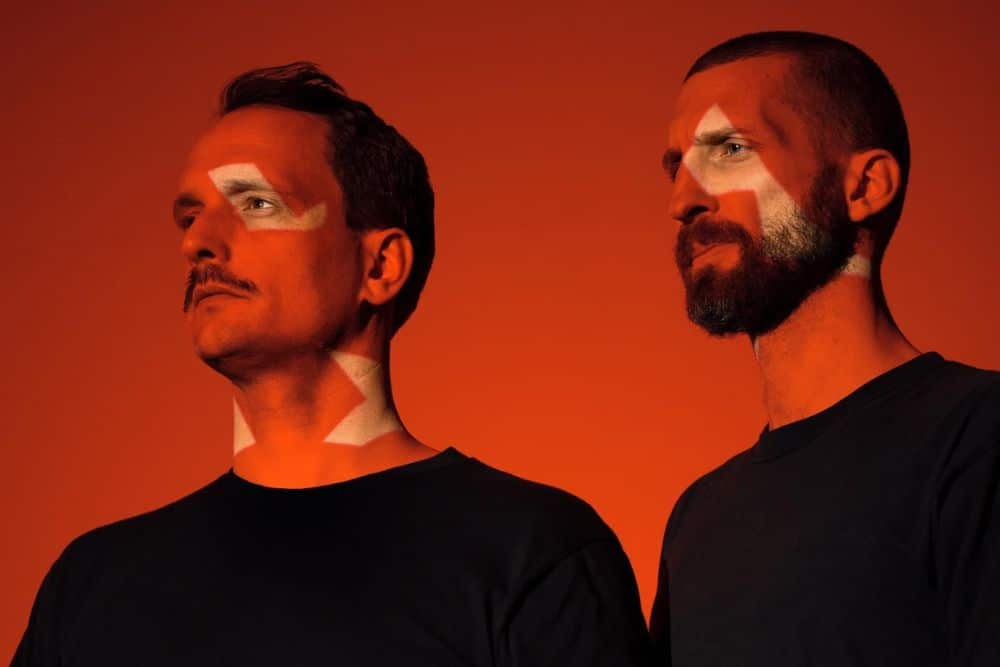 Dam Swindles' Top 10 Disco Tracks
Salsoul have been one of the most successful of the legendary disco labels at bringing their catalogue back for a whole new generation of DJ's and music lovers. Drafting in some of the most talented of today's producers to re-imagine tracks which have become part of the disco cannon they have delivered a series of sensational remixes and reworks over the last few years.
Their latest collaboration is an inspired one as Heist label bosses and renowned producers Dam Swindle are let loose on the Salsoul back catalogue. The first of their Salsoul remix EP's Vol 1 is out right now. They have taken on one of Salsoul's most legendary tracks in the shape of First Choice's Let No Man Put Asunder alongside a lesser known track Kebekelektrik's War Dance both with quite spectacular results.
Their take on First Choice keeps the original song based vibe of the track fully intact while building a brand new instrumental around the vocal. Smooth and graceful keys sit perfectly across a wonderfully effective live bassline with space aplenty for the vocal to shine. This is everything a remix should be, a perfect and timeless update of a true classic and just as timeless as the original
Over on the flip Dam Swindle sharpen the scalpel and break out the tape with their  edit of Kebekelektrik. Originally a studio project of Pat Deserio who hired in keyboard whizz Gino Soccio to undertake the musical side of the project the track was part of a four track also title Kebekelektrik which arrived on Salsoul in 1978. It's a powerhouse of a track with it's throbbing stepped bassline and hypnotic synths. It ebbs and flows perfectly before breaking into it's Arabic edged top line, a real earworm moment. War Dance is a synth powered gem with more than and edge of Giorgio Moroder's contemporary work running through it's DNA.
A must have 12″ for Salsoul and Dam Swindle enthusiasts alike.
To celebrate the release we asked Dam Swindle to give us their Top 10 Disco tracks and as you would expect it's a thoroughly intriguing mix of tracks from renowned underground Disco Classics to tracks from South Africa and Cameroon, 80's Electronic funk and modern soul heaven.
Dam Swindle Salsoul Remixes & Edits Vol1 is out now. Buy / Stream at: https://salsoulrecords.lnk.to/DamSwindleRemixes1PR
Dam Swindles' Top 10 Disco Tracks
Seaquence – Disco Thing
This beauty will forever be connected to one of our sketchiest transitions in our life as DJs. During our vinyl only Boiler Room set in Madrid, we had to do a turntable switch during this track. We had 2:56 to get rid of the old player, install the new, balance the needle, check for stereo connection and still get some sort of nice mix going on… It worked out well and created a great energy in the room and obviously was talked about a lot online.. Seriously great track by the way.
MFSB – Love Is The Message
Isn't this just one of the breeziest tracks ever made in disco history? So smooth and those keys.. pffff..
Teaspoon & The Waves – Oh Yeh Soweto
One of our first discoveries in South African disco. It's great how they've laid the foundation for these repetitive house chords in their funked op disco. Great reissue by Sofrito Records at the time to help promote the original artist and that Kwaito disco sound (even though this is more classic disco than you'd expect).
Tramaine – Fall Down
Such a classy vocal and synth hook. For us, this track has that perfect 80's funk vibe.
Bill – Space Lady
A modern soul track that went quite under the radar. The production is really warm, that chunky bass line does the trick for us. This is a track to just zone out and enjoy life the way it comes to you.
Senyaka – Don't Judge Me Bad
This one got a nice reissue by Rush Hour a few years ago. The drum machines along with the electric guitar, smooth synth work and that heartbreaking vocal makes for a track that might not work on all dance floors, but it hits the spot for us.
Merchant – Tumbledown
This is one of my favourite tracks of all time. The bass is mixed so well, and this track has such a life affirming feel to it with its chants on the background and the horn section. Stone cold classic!
Even the repress on Ostras Discos is going for big money on Discogs, which is a shame. Everyone should have this record in their catalog.
Salsoul Orchestra – Love Break
It's pretty overwhelming to have worked on a track that has come from the mixing hand of Shep Pettibone. This is another track that he did for Salsoul that has been in our bag since forever. We usually play the short love break edit as a tool, but the original also hits the spot. So many classic disco (and early hiphop) cues and very recognizable drums.
Jax Transit Authority – Life is a Miracle
Nothing but respect for DJ Fryer from Athens of the North in uncovering such a huge amount of beautiful disco records that really deserve a larger audience than they had when they were first released. I've lost track of how many times I've played this record. Such a nice upbeat vibe and heartwarming message. Life really is a miracle.
Eko Roosevelt – Ndolo Ebbe Mulema
Funky Disco straight from Cameroon, recorded in the late 70's. The raw vocal really does the trick for me and the arrangement is way ahead of its time. Very dancefloor friendly and those guitar licks just create smiles all around.
Dam Swindle Salsoul Remixes & Edits Vol1 is out now. Buy / Stream at: https://salsoulrecords.lnk.to/DamSwindleRemixes1PR
For more info check:
Dam Swindle Facebook: https://www.facebook.com/damswindle
Dam Swindle Soundcloud: https://soundcloud.com/damswindle
Dam Swindle Instagram: https://www.instagram.com/damswindle/
Dam Swindle Twitter: https://twitter.com/DamSwindle
Salsoul Records Facebook: https://www.facebook.com/SalsoulRecords
Salsoul Records Soundcloud: https://soundcloud.com/salsoul-records
Salsoul Records Instragram: https://www.instagram.com/salsoulrecords
Salsoul Records Twitter: https://twitter.com/salsoulrecords
Like this? Check out more from Dam Swindle HERE
Like what you hear? To help support LV Online buy us a coffee via Ko-FI. Click HERE
Tags:
Athens of the North
,
Dam Swindle
,
disco
,
International Sound of Philadelphia
,
mfsb
,
Rush Hour Records
,
salsoul orchestra
,
Salsoul Records
,
Seaquence
,
Senyaka
,
Teaspoon & The Waves
,
Tramaine