Dave Jarvis talks Moton Records, Faith Fanzine and The Patchouli Brothers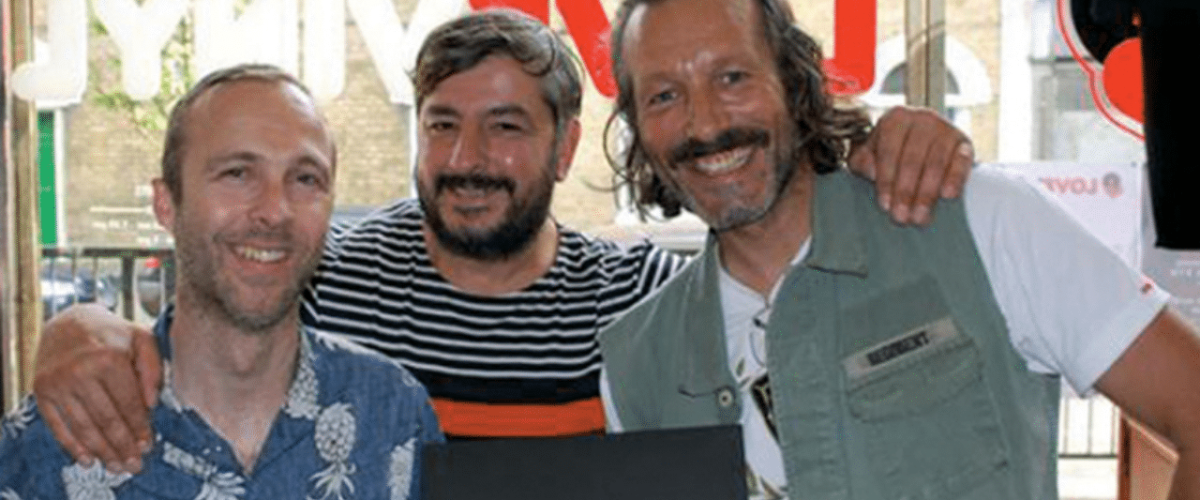 Dave Jarvis talks Moton Records, Faith Fanzine and The Patchouli Brothers
London's longest-running re-edit imprint returns to action, with label co-founders Dave Jarvis and Diesel at the controls. The Moton Inc series launched back in 1996, and alongside edit imprints from the Idjut Boys, Harvey and significant others, this label has been instrumental in shaping the leftfield Disco & Balearic re-edit scene. Still going strong after 45 releases, dropping dope new edits of essential gems and oddities with these veteran scenesters offering up essential tweaks here and there. Moton Records Inc consistently delivers late night boogie-down antics and high-quality goods perfectly crafted for the dancefloor. Predictably, there's more brilliance to be found throughout the label's latest four track missive, the work of Canadian duo The Patchouli Brothers. It's a four-cut disco demon will have you turning up the dial to eleven and dancing around your kitchen in something fabulous until Horse Meat Disco opens again in June.
You can check out our full review of the EP HERE.
And you can grab the EP via: https://www.juno.co.uk/products/moton-records-inc-the-patchouli-brothers-edits/808563-01
To celebrate the release of another outstanding Moton 12″ the Insider talks to one half of Moton Records Inc, Dave Jarvis for Le Visiteur.
Dave Jarvis talks Moton Records, Faith Fanzine and The Patchouli Brothers
Hi there Dave,
How have you been this past year? How have you passed your time and kept yourself motivated?
As like most people it's been a really strange time with no gigs, no festivals and no contact with people. Towards the end of 2019, Diesel and myself decided to launch a new label which would be the sister label of Moton – called Pamela Records. We felt very privileged to have Andrew Weatherall as our first artist on the Pamela Label. Sadly, after Andrew passed away – we released his record and we're moving on with Pamela in the near future – so watch this space. I've also been buying and selling records on Discogs which has kept me busy and strangely enough even in these hard times – people are still buying vinyl.
London
You seem like you've been around the London music scene for a long time Dave. Are you from London? Where were you born? Where did you grow up? Where are you based now?
I was born in London and then we moved to Hampshire. When my Mum passed away suddenly, I moved to Kingston where I lived with my Aunty and Uncle. My Uncle is Roger Ruskin Spear who was a member of the Bonzo Dog Doo Dah Band so there was plenty of music in the house.
When was the moment you got into music? Were you a record buying teenager?
I don't remember exactly what age I was when I first got into music, but I do remember, like most people, taping the Top 20 on a Sunday evening. I was definitely a record buying teenager. I used to go to Woolworths on a Saturday afternoon and spend my pocket money.
What were your first record purchases? Can you remember?
Walking On The Moon – Police and The Stray Cats – Runaway Boys.
Beggars Banquet
How did you get involved with Beggars Banquet?
At that time I was living at Dr. Banardos in Kingston Hill. I was probably around 15 years old when I started hanging out with three older boys who took me under their wing and they used to play me loads of Jazz Funk/Jazz Fusion – records like Azymuth – Light as a Feather, Paz – Look Inside and Manfredo Fest – Jungle Kitten. They used to take me to Beggars every week to buy records. I then got very friendly over the years with guys who ran the shop at the time – Steve Walker and Midge. I was 19 years old, spending most of my time there with my best friend Dan Stockland, and they offered me a job.
So you went on to manage the shop right? When was that from? When to?
I started there in 1986 and eventually went on to manage it a few years later.
Who used to come in the shop there? Anyone we would know?
Oh god – loads of people but the people I remember at the start were Andrew Weatherall, Phil Perry, Diesel and Terry Farley.
When did you start to DJ? Where were your first gigs?
My first gigs were around 1986 usually in the Kingston area. I DJ'd with Danny Stockland (we were known as The Grand Groove Brothers) at Jolly Boatman, Punters Winebar, Boiler House and Bacchus Wine Bar. Then Ben and Andy from Boiler House asked me and Danny to come and be the residents at Cinderella Rockafellas.
Faith
You are part of the Faith crew. What made you start up faith?
Terry Farley came to Beggars and asked if I'd be interested in starting a new night with Stuart Patterson and Leo Elstob who were already running successful nights in West London such as Shrink 2 Fit and Soulsonic and also Bill Brewster. We all agreed and that's how Faith was born.
Where were the original Faith parties? Why do you think they were so much fun?
We started at The Annexe in Wardour Street. We then went on to do parties in Brighton, boat parties on The Silver Sturgeon and we hired mansion houses in places like East Grinstead and too many others to mention.
How far back to you go with Darren House? When did you meet him?
We go back around 35 years and he used to come to Beggars but I used to meet him out at clubs and DJ'ing – especially at Boys Own and we've become really good friends.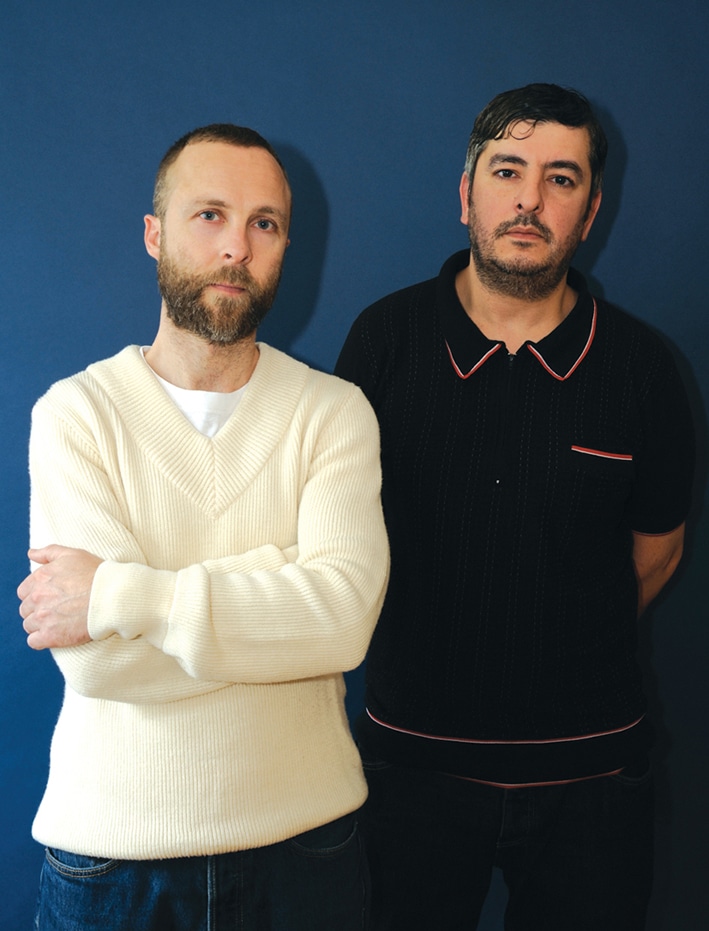 Darren House & Dave Jarvis
Moton Records
Moton begin in 1996 right? What was the music policy when you started? What is it now
Yes it began in 1996 and I don't think our music policy has changed since the start. Moton has always been about a brilliant mix whether it's leftfield, quirky, curveballs – it doesn't matter – just great music.
What was the first Moton release?
East by Billy Paul.
Which was your favourite Moton release and why?
Y U Fall – love this record – fills the dancefloor every time.
Which was the biggest Moton? Why do you think that was?
The Mighty Zaf – Doin' It. I think it was the best selling Moton because you had Zaf joining up with Phil Asher (his best mate) and they just got it and they got what Moton was about. It was absolutely brilliant.
Love Vinyl
You were involved in Love Vinyl. Looks like you had a lot of fun there. Love Vinyl was always full of loads of loveable characters. The late Phil Asher was often there. Tell us a happy memory of Phil?
Yes – Phil was often there and he was there from the beginning. I remember one Record Store Day at Love Vinyl and Phil was wearing a dark green coat – what can only be described as a grocer's coat! We all took the piss out of him and he replied with a big smile "Open All Hours".
Faith Fanzine
What is your involvement now with Defected / Faith Fanzine?
We're now under the umbrella of Defected Records and one of one things they wanted to do was revisit the Faith Fanzines and we have now have a new Faith label with Defected which includes re-mixes, merchandise, DJ gigs, festivals and of course the Fanzine.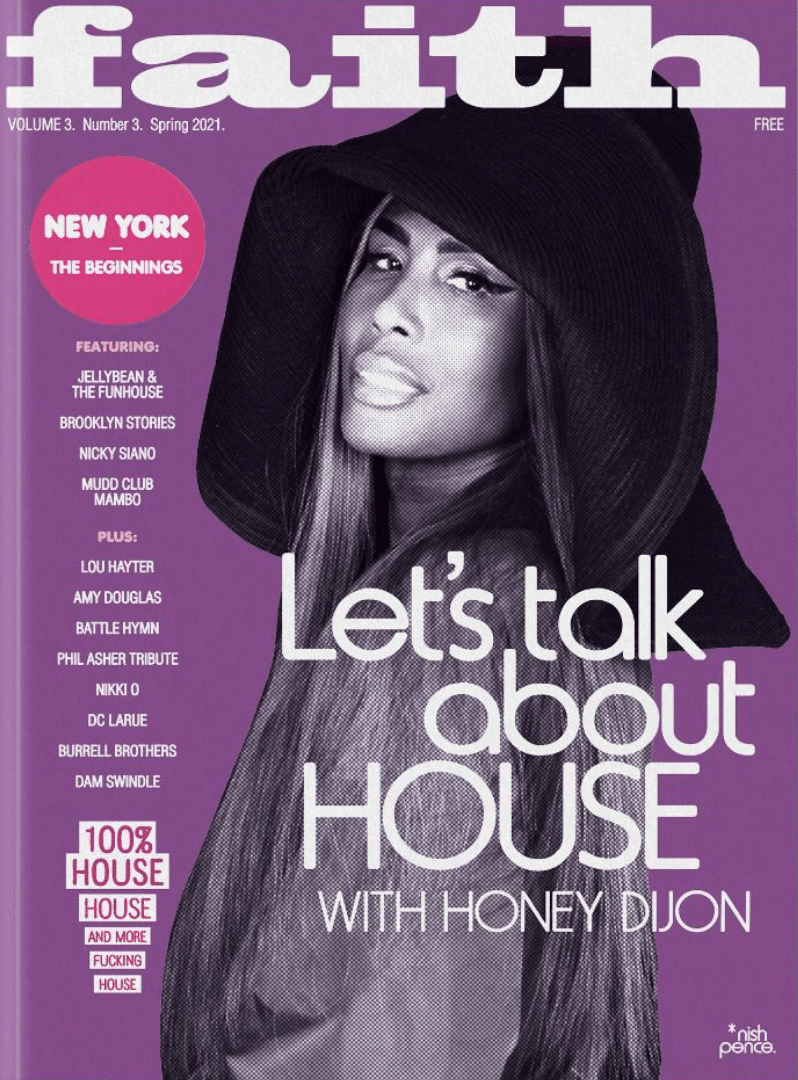 Did you all go to Miami together? What was that like?
Myself and Terry Farley went to Miami for 12 years running. Stuart, Leo and Bill did go a few times and we'd all meet up there. Too many stories to mention but it was such a brilliant time that we'll never forget.
The Patchoulli Brothers
What can you tell us about this new Moton release?
Our new Moton release is by The Patchouli Brothers from Canada. They have always been big fans of the Moton label and they really wanted to do an EP for us. What they have done is a killer and already getting loads of great reviews and radio play. The two tracks 'Project Soul' and 'Lead Astray' are already making a statement.
How do you find new artists for Moton?
We don't look for new artists – they come to us because they love the label.
Who do you think is someone to watch at the moment?
DJ Holographic who has a track called 'Faith In My Cup'. Young, plenty of energy and one to look out for.
You do a lot or cool merchandise. Have you thought about opening a clothes shop?
We've always done well with the merchandise which we sell on Facebook and Instagram and we're just about to launch our Bandcamp page.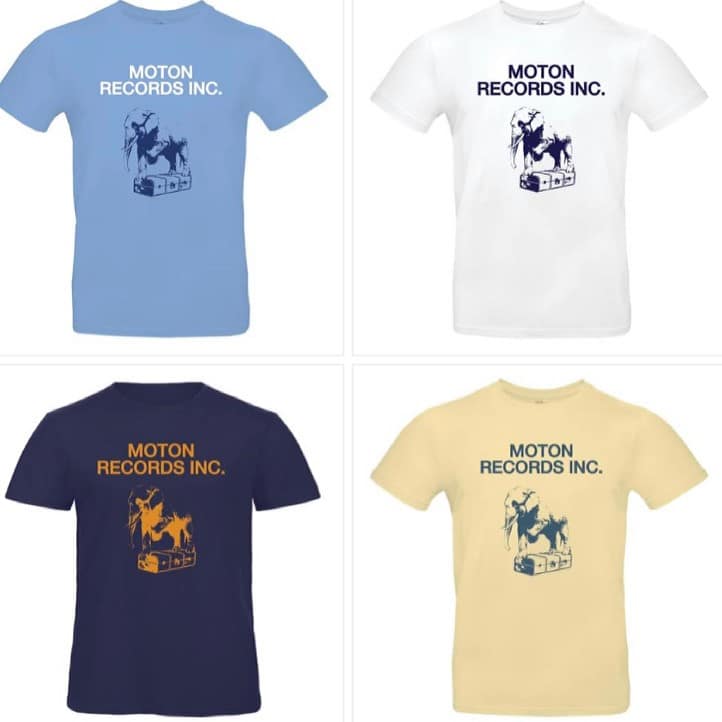 What's coming up next for Moton?
Hopefully, Luke Unabomber is doing our next 12".
What's the first thing you're going to do when lockdown is over?
Go to the pub and meet up with my friends.
For More Info Check:
Moton Records Facebook: https://www.facebook.com/Moton-Records-Inc-183889648411503
Moton Records Discogs: https://www.discogs.com/label/3233-Moton-Records-Inc
Dave Jarvis Instagram: https://www.instagram.com/jarvisdave
Faith Fanzine Instagram: https://www.instagram.com/faithfanzine
The Patchouli Brothers Facebook: https://www.facebook.com/thepatchoulibrothers/
The Patchouli Brothers Soundcloud: https://soundcloud.com/thepatchoulibrothers
The Patchouli Brothers Instragram: https://www.instagram.com/thepatchoulibrothers/
The Patchouli Brothers Twitter: https://twitter.com/PatchouliBros
Like what you hear? To help support LV Online buy us a coffee via Ko-FI. Click HERE
Tags:
Dave Jarvis
,
defected
,
Faith Fanzine
,
house music
,
Moton Records