Sticky Heat Big 6 – April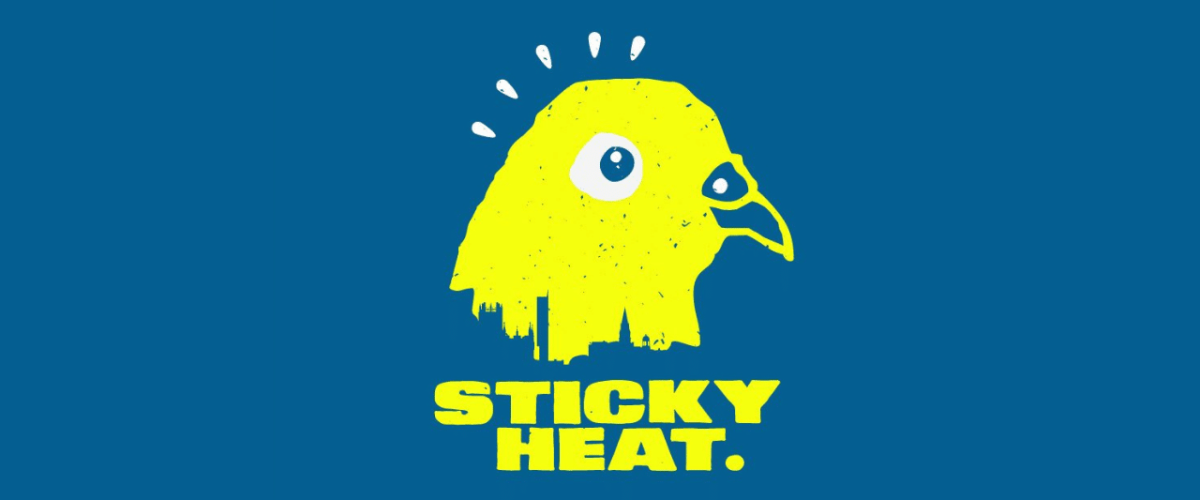 Sticky Heat Big 6 – April 2021
Like what you hear? To help support LV Online buy us a coffee via Ko-FI. Click HERE
Based down in Manchester Marco Gianinni has long been a promoter on our radar putting together and consistently selling out some great gigs. Pre and soon to be post Covid he is been behind the Sticky Heat events which pop up in some great venues all over the city concentrating on only the finest underground disco, house and electronica.
With the light at the end of the COVID-19 tunnel on the horizon you can catch him at this year's Camp Bestival as well as two Sticky Heat parties this summer at the cities Carlton Club venue. The first of those sold out in 24hrs and there are only 8 tickets available for the second which you can grab here: https://www.skiddle.com/groups/stickyheat
Being huge fans of both his approach to putting on club nights and his brilliant mixtapes it's an absolute pleasure to have Marco join the team at LV online for a monthly Sticky Heat column where he will be picking his favourite tracks of the month. Keeping it firmly underground house, disco, Italo and electronica he's kicking off in some style here with heat from Elliot Lion, Alan Dixon, Dam Swindle, Sink Ya Teeth, Bonar B and Roman Flugel. Check it all our below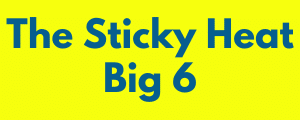 Elliott Lion – The Creeps EP (Sprechen)
Making his debut on Manchester label Sprechen comes Elliott Lion with his 'The Creeps EP'. Now when Elliott isn't providing the electronic wizardry for the band Editors, he's producing some incredible house, techno and cosmic disco, with a slew of releases already out on such labels as Futureboogie and Warm.
Elliot's debut for Sprechen sees him take on that cosmic disco vibe with four slices of off-kilter end of night electronic goodness.
Opening track 'Together (Free Disco)' has clearly been produced with that euphoric end of night track in mind, with an out of this world melody that builds constantly throughout. There's certainly inspiration here from some of Norwegian's finest.
Next up is title track 'The Creeps', which takes us on a darker, more chuggy route, with a tough, relentless drum pattern that builds into a hypnotic breakdown. This track will cause absolute mayhem on those dark sweaty basements at 3am.
Closing track Parrot retains that dark, chuggy element from The Creeps, but lets loose and absolutely erupts, with a choppy drum pattern that explodes in the third quarter of the track.
Overall an outstanding EP that will no doubt feature heavily in my sets for a long time. Stand out track 'Together (Free Disco)
Alan Dixon – Night Time Melodies EP (Love Attack Records)
Alan Dixon has been on my radar for a number of years now, with tracks on such labels as Running Back and Correspondent to name but two, but 2020 saw him launch his own label Love Attack Records.
This second release (following an incredible debut release from Man Power in the form of the Multi Periodic Oscillations EP) sees Alan demonstrate his love for piano led deep house with opening track 'Night Time Melodies' which is complimented with a piano reprise and a remix by Kiko Navarro, who turns the title track into a peak time, breakbeat led main room monster, which builds around the piano but adds a 303 as the record concludes.
Closing track and stand out track 'Tell Me When' takes things down a darker route. The whole track has a very epic, big room sound. It drives and drives into a huge build up that doesn't disappoint.
Alan Dixon delivers the goods once again, proving once more that he is one of the country's most exciting electronic music producers.
Dam Swindle – Spice Run EP (Aus Music)
Lars Dales and Maarten Smeets provide the latest release on Will Saul's impressive Aus Music label with their Spice Run EP.
Opening track Breathe features the vocals of Nikki O and sounds like a perfect summer vocal house anthem for those open terrace parties (if we ever get to see them again!). However, it's title track Spice Run which sets the mark on this EP.
Tribal House is long, long overdue a comeback. We see so many types of House getting regurgitated and relaunched for a new audience, but one style that has seemingly, it feels, not seen a proper renaissance is Tribal House. So, imagine my delight when I first heard Spice Run, a fast paced, heavily percussive slice of tribal perfection, reminiscent of DJ Gregory.
Closing track 'Get Together' rounds off the package nicely with a more soulful, Deep House sound. One for the latter stages of a warm-up set.
An excellent EP with all killer and no filler, but the stand-out track, and probably an early contender for one of my tracks of the year is 'Spice Run'.
Sink Ya Teeth – REMIX
2020 should have been the year of Sink Ya Teeth. At the end of February last year, the Post-Punk Dance duo of Maria Uzor and Gemma Cullingford released what is in my opinion the album of the 2020. Then along came COVID-19 and everything paused. Thwarting what should have been a year of touring and dominance by the band.
However, they didn't rest on their laurels and this year they have released REMIX. A 4-track package of, as you can guess, remixes of their works from the likes of International Teachers of Pop who remix 'The Hot House', The Secret DJ who turns is a dark, moody almost Murk like take on 'If You See Me', Alice Go Freak with their brooding take on 'Freak 4 The Kick' and Sink Ya Teeth themselves who rework the topically titled 'The Vaccine'.
All four mixes are incredible and it's hard to pick a favourite from the bunch. At a stretch I'd have to say that the synth-poppy International Teachers of Pop's DE mix of The Hot House is up there, but all four tracks will feature across the different types of gigs I have.
Once you've bought this EP, then do yourself a massive favour if you haven't already and check out their incredible album 'Two' and check them out on their summer and autumn dates this year: https://sinkyateeth.bandcamp.com/album/two
Jump – Funkatarium (Bonar B Edit)
Wow, where to start with this! Bonar B of PBR Streetgang fame, inspired by a moment at the final Electric Chair party back in the day when the Unambombers dropped 'Funkatarium' by Jump looked to recreate the track for their own sets and has recently released this absolute weapon (in the good sense of the word) on their Bandcamp page.
This track has absolutely everything, an infectious bassline that builds into a cowbell led middle before the track just erupts into electronic bedlam.
This track has 3am, utter carnage written all over it – I am desperate for the time to come that I can drop this on a dancefloor once again – anyone coming to Sticky Heat when we get out of lockdown fully expect this to take the roof right off!
Roman Flugel – Anima (Running Back)
Rounding off my selections this month is the latest EP by Roman Flugel on Gerd Jansen's Running Back label.
Getting proceedings rolling with the incredible 'D.I.S.C.O.' (which comes with an extended mix, a dub and a radio edit). The best way to describe D.I.S.C.O is Kraftwerk taking on Italo Disco. An incredible groove with an insatiably catchy speak and spell-esque chant of, you guessed it, D.I.S.C.O throughout – you can imagine this track getting played by absolutely everyone over in Croatia this summer.
Next up comes title track 'Anima'. A much darker, more minimal affair. The track is very stripped back but builds into a stunning orchestral section midway through the track, which carries through to the end.
Final track 'Ending Darkness' ends on a bright, optimistic note. You can almost imagine it being played as the sun comes up at 5am. Again, like Anima this is much less straight forward four to the floor like D.I.S.C.O and again goes down a more minimalistic route.
Overall an exceptional EP, what we have all come to expect from Roman Flugel. However, the absolute stand out track for me has to be D.I.S.C.O.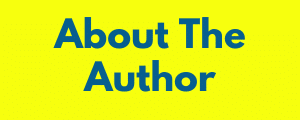 Marco Giannini
Marco is a DJ, promoter and writer based in Manchester. He runs the Sticky Heat parties across the city, he is also one half of the Son of Bangers duo who broadcast their bangers heavy show monthly on Ripe Radio.
You can also catch Marco across the city at his residencies at The Refuge, Electrik and Electrik Box
For More Info Please Check:
Marco Giannini Facebook: www.facebook.com/djmarcogiannini
Marco Giannini Soundcloud: www.soundcloud.com/wearestickyheat
Marco Giannini Instagram: https://www.instagram.com/djmarcogiannini
Marco Giannini Twitter: https://twitter.com/DJ_MRTG
Marco Giannini Bandcamp: www.bandcamp.com/mr_marco_giannini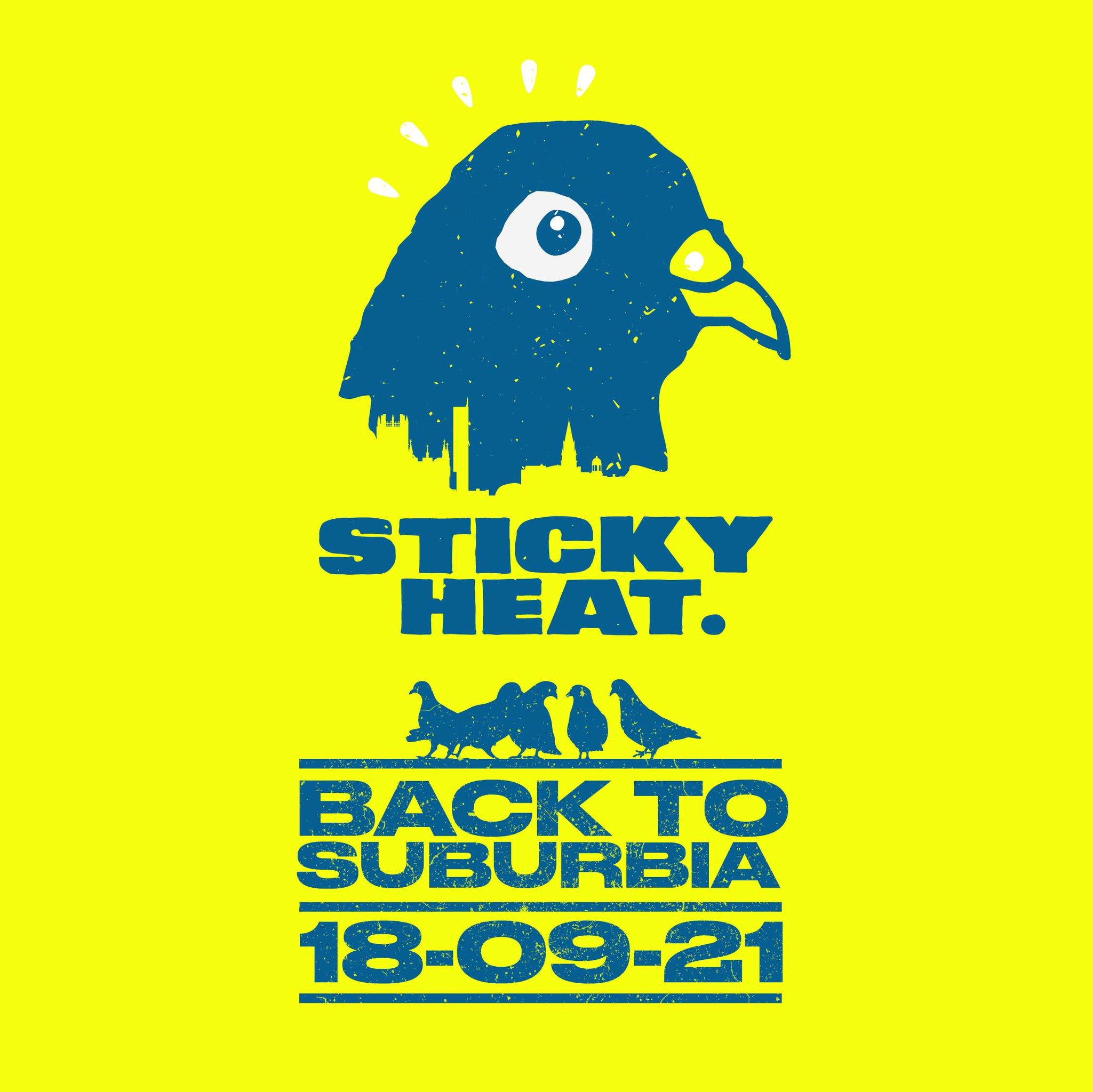 Tags:
Alan Dixon
,
Bonar B and Roman Flugel.
,
Dam Swindle
,
Elliot Lion
,
Marco Gianini
,
Sink Ya Teeth
,
Sticky Heat