David Jacopin Aka Taho Talks Lumina Records, Laurent Garnier, F Communications, Ovum and infleunces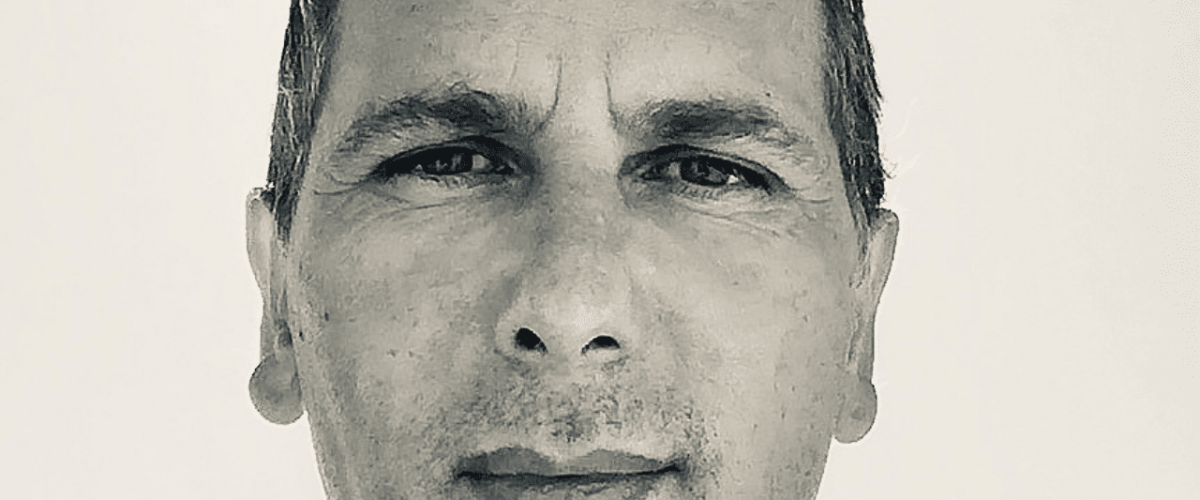 David Jacopin Aka Taho Talks Lumina Records, Laurent Garnier, F Communications, Ovum and infleunces
Like what you hear? To help support LV Online buy us a coffee via Ko-FI. Click HERE
An interview by the Insider for Le Visiteur
French producer Taho has a long running connection with Laurent Garnier who signed him to his now legendary label F Comm at the tender age of 19 back in 1995. Twenty six years later they are still friends and Laurent is still an ardent supporter of Taho's work and his label Lumina. That relationship really says all that you need to know about the quality of Taho's work and his determination as a producer. He is held in the highest of asteem by some of the most influential artists in the electronic world.
He has gone on to build a long and very respected career with release on KMS, Ovum, Delsin and support from the likes of Pete Tong, Gilles Peterson, Carl Cox, Dubfire, Frankcois K and Dj Deep.
After a 7 year lay off with his label Lumina he is now back with a fantastic compilation Odyssey featuring 8 tracks covering everything from deep house, through techno and emotive chill out.
We thought that it was a perfect time to speak to him about his fascinating career. He also put together a rather brilliant mix for us. Check it all out below and more on the mix including the full tracklist HERE.
Thanks so much for talking to us today, David.
Where is it that you are from? Where are you based?
I was born in Brittany, France. I lived in the South of France for over 10 years but also in the Caribbean, Paris and in the USA. I'm currently back in Brittany where I enjoy the calm. I'm trying to stay away as much as possible from the turmoil of the current situation.
How are things for the good people of your town at the moment? How is the mood post covid (almost)?
I'm in a small village on the west coast of France right now. People love to live a simple life here and I really enjoy the spirit of the community around. The covid situation doesn't affect people as much as other parts of France. Last year I was still in the south of France and the mood was very different, a lot more stressful. I decided to come back here to find the peace I need to focus on making music and managing Lumina.
Is there a music scene where you are?  How has it been affected the last 18 months?  Do you see it recovering?
There are lots of big festivals during the summer here and the covid situation really did damage everything. Some big festivals went from 60k people per day to 5k. I was able to see Jeff Mills & Jean-Phi Dary without a pass back in July. We had to wear a mask inside, I came back with a headache as it's impossible to dance and breathe with a mask! I'm not sure how things will turn out, the pass idea is pretty much impossible to put in place in the long term.
Let's go back in time… You were just 19 when you signed your first releases. How were you involved in production at such an early age? What led you to that point?
I started to make music when I was 11. I got an Amstrad CPC 6128 and after playing a few games with it, I bought a music sequencer for it. I was amazed by the music I was hearing in the games and tried to make some too. It was very difficult because I didn't have any knowledge of harmony. So, I went to music school the next year and I also got my first synthesizer, a Casio SK1, mostly a toy for kids.
I started to compose basic songs and I played with two tape recorders to make my own multi track device. I had to record one stem at a time and for every new one I would record I was losing a lot of quality for the previous one, that was hilarious. But I managed to make songs and even tried to sign one of them.
That same year I heard about the French radio Maxximum where Laurent Garnier and Joachim Garraud played. The music I would listen to before was mainly Jazz, Classical music and the albums of Jean Michel Jarre. I quickly went crazy about what Laurent was playing. I remember coming back from school to switch on the radio and dance like a mad kid in my room! From that time my goal was to become friends with Laurent.
At 15 I got my first professional sampler, the Ensoniq EPS 16+ and an Atari ST with Pro 24. I got very serious about making music and releasing it. A few months later I bought a mixing table, a JX3P and a Roland S750.
At 16 I sent a demo to FNAC Music Dance Division, which was run by Eric Morand. I knew that Garnier released on this label, so I tried to reach out that way.
A few weeks later Eric called me and said that he was really interested in hearing more from me. The demo I sent wasn't a fit, but he saw the potential. He encouraged me to work more. I worked endless hours every day to improve my music, I listened to all kinds of house and techno vinyl and tried to reproduce what I heard, to gain more skills.
I went to Paris; I had some friends who knew Laurent and I had a chance to meet him. Same thing he encouraged me to send him some music.
That's also when I discovered Underground Resistance and since I was already a fan of Jazz at a very early age, I made the connection with house and acid music. Mad Mike became a huge inspiration.
I acquired a few more pieces of gear and worked like a mad scientist in his lab, on a new demo. Eric and Laurent found F Comm in 1994 and I sent them my new demo that year.
This time they wanted to sign it. I signed a contract with F Comm and the next year the release went out on vinyl and CD. I couldn't believe what was happening.
With the money F Comm paid me, I was able to buy new gear such as a SH09, a MC202, some effects, a Mackie mixer, a Roland String Ensemble, a TR 707, a DX7 and a few more bits of gear.
Who were the DJ and artists you were listening to at that time?
I was a big fan of Jazz, Classical music and movie soundtracks. My favorite artists were Miles Davis, John Coltrane and many more I didn't know the names of. listened to Jean Michel Jarre's Oxygen and Equinox on loop!
I don't remember the names of the artists played on Maxximum; I don't think I paid attention to the names they might have mentioned on the shows. All I remember is the hosts of the shows, such as Laurent Garnier and Joachim Garraud.
Can you name a few tracks from the early days that influenced, inspired you to make your music?
John Coltrane music
Jean Michel Jarre – Oxygen
X-102 – The Rings Of Saturn
The Orb – UFORB
KLF – Chill Out
Eric Serra – The Big Blue
Wojciech Killar – Dracula Soundtrack
So, your first few releases were on F Comm.  Can you tell us a little about those early releases?
The very first track I made on the first release "Vertige EP" was Annapurna, an ambient track only available on the CD version of the release. I made that track as I was still learning about harmony at the musical school. I think I was 16.I remember watching a documentary about Nepal on TV and I recorded it. I used a portion of the sound, people in a village of Nepal living their lives. I was dreaming of being surrounded by the majestic mountains of the country. I made the song as a way to feel like I was there. Annapurna is one of the highest mountains in the world.
I was slowly shaping my sound around UR, so the next track I made was "Love Planet". We can hear that I was trying to get the sound of Detroit slowly.
Then "2019" was inspired by X-102. I remember Eric Morand asking me if I had sampled any of that album and I got mad haha! I said that I would never sample anything from any artist! He said "Ok!".
"Olympus Mons" was inspired by the sound of Jeff Mills.
When I did "Amazing World", I was listening to some Goa Trance but I also discovered Basic Channel as I was making the track. There's a bit of both worlds in there, probably more Trance tho.
For "ELLE EP" I had the same influences. It was a bit harder to make that one, I started to feel the pressure of being signed on a label and having to deliver something!
"Jazzy J" has all my Jazz influences and I got really inspired by "Hi Tech Jazz" by Mad Mike.
"Zia" was inspired by the sound of Detroit in general.
Are you good friends with Laurent Garnier? Do you stay in touch?
Yes, we're still in touch and good friends. He's a strong supporter of my work and never stopped encouraging me. I often send him tracks I make, the next minute it's been exported from the DAW.
He's a pretty incredible person to have in your corner. Why do you think he has become such an accomplished, respected and talented DJ/ producer. What do you think is special about Laurent?
Laurent is passionate like no other. Music is his life. And he truly loves people. I think what makes him unique is his tremendous culture, the diversity of what he loves and how he transmits all that in one set. He has the same passion now than he had when he started, if not more! He's taught me a lot when I was touring with him in the early days of F Comm.
He wants to help people, make them reach their full potential.
He transmits his passion to everybody, and he has incredible skills. He's the only DJ I know who can play any style of music in a set and knows exactly when the right time is to play each song. It feels like he knows all of them by heart! He's also a huge ambassador of electronic music. I think the aura that F Comm gained has a lot to do with his endless passion.
KMS, Ovum and Delsin? Tell us about those releases a little. 
For Delsin I remember being inspired by the very early work of Joris Voorn, he had a website where he had some unreleased tracks we could download. I think he signed his first EP on Sino at that time. I loved the dynamic of his sound. I made "Energy Field" being inspired by a track from Joris.
I signed on Ovum after meeting Josh Wink at a party he was playing at in Holland. I was playing quite a lot in Holland since DJ Isis was my booker.
I handed him a few vinyls from Lumina and a demo. He signed "The Hybrids" and "Shambhala" which he also remixed.
The release on KMS was a collaboration with Jules Wells. That was my first House release, I wanted to explore some piano jams with "Live Tek Jazz".
So, Lumina has been going since 1997. What were the first releases on the label?
My long-term dream was to make my own label, so after my second release on F Comm I gained enough knowledge to start the adventure. I released two tracks, "Mutant Was In Love" and "Mutant Fights The Creature" on vinyl.
What has been the biggest release on Lumina?
The biggest release was "Digital Dancer" with the track "Electronik Waves". I was inspired by Aril Brikha Groove La Chord on that one.
Would you say the label has a specific sound policy? Or has that changed over time?
The vision of Lumina is to invite listeners to other worlds. As long as there is something that takes you into another sphere, triggers your imagination I'll be very interested. The vision has remained unchanged over the years. I love all kinds of styles and I'm interested in Techno, House, Ambient, Electro, Electronica etc.
I would say that the style doesn't matter at all, I'm always happy to hear something that has been made with a vision, something that can take the listeners to new planes.
Your new release 'Odyssey' has come after a seven break. What have you been doing in that time?
The world has been changing a lot once social networks blew up. Technology also evolved and it made it very easy for anybody to release any tracks to the world. Unfortunately, I found that the content of the internet became less and less interesting. We entered an extreme narcissistic age. Around 2013, I decided to take a temporary break from the music industry, and I became a private pilot. Flying was my new passion and it's actually very similar to music making. There's a lot of common aspects.
I enjoyed life a lot. And when covid hit, like many artists, I got inspired to make more music and even relaunch Lumina.
You talk about the sensory experience in the label communication, What does that mean to you? How do you communicate that through your releases?
As a kid I've been really inspired by the movie Fantasia. The goal of Lumina is to immerse people into new worlds. Play with their imagination and trigger as many senses as possible.  For the first Lumina I wanted to make a music video that would be part of a series. I worked on a scenario and did some short animation tests. The work involved was too big unfortunately. But I learned CGI in the process. Also, I was mesmerized by the shows thrown by Jean Michel Jarre in big cities. He was putting out music, laser shows, image projections and dancers during the events. Total immersion!
Most Lumina releases come with a story for each track, printed at the back of the vinyl cover. Odyssey comes with 3 music videos. In the first place I wanted to make one for each track to build a complete movie and release it on DVD. That would have delayed the release date of the album too much, so I kept it to 3 videos.
Ideally, I would like to throw parties with video projections and create a complete atmosphere, like in a movie set.
Alike to a lot of great music from Detroit, you talk about futurism and other worlds. How does this concept play out in your releases?
I try to release music that projects people into some imaginary dimensions. Utopic but also mysterious. The tracks I select have that energy. The feeling I get from them is that I'm transported into a more advanced world.
You recently worked with Brian Kage on the incredible Detroit EP. Such a great EP. What was your part in the release?
For "D-Twah" I did the chord progression, I played the piano and the choirs. In "La Belle Vie" I played the strings. I played the solo on "Tour de Troit". For "Acid Renaissance", Brian sent me some pads that I thought would be great with some orchestration. In the package he also had a 303 line and a kick.I kept the acid line and started to orchestrate the song, it made me think of a movie soundtrack. I wanted something that would sound like Vangelis and Hans Zimmer. Something dramatic and big. The end of the world type of mood. I sent him a first version and he loved it. But it was less than 4 min, and I didn't include the kick, I wanted something short and very intense like a movie scene. So, he extended the mix to include a kick and he added some build up to fit with his vision of the track.
Do you enjoy the collaborative approach on music?  Is there someone you would like to collaborate with in the future?
I enjoy collabs more and more. It's actually hard not to collaborate anymore. It opens new territories; I learn so much. My dream would be to collaborate with artists like Eric Serra or Jean Michel Jarre.
Is there a concept behind the Odyssey VA?
Yes. As I was building the compilation, I started to feel like a story was building up. I could see some sort of adventure, a space odyssey. I ended up imagining a scenario. Which is why I wanted to make a DVD.  The music video for "Spiritual Symphony" talks about a crystal galaxy forming. We're diving into a woman's eye to discover a new dimension. At the end of the video, we see that we were actually in a spaceship, travelling to a new planet to colonize.
In " Woman In Gloves" we land on a futuristic planet to find the Lumina Club. We dance with some aliens and robots there. We get in a trance, and we dive into a new luminous world. "Rigel' video is about reaching the star Rigel, going through the galaxy, crossing nebulas.
How did you go about choosing the music for this release?
I had a few unreleased tracks from Yuki Endo, Eddie Merced and Theobald Ringer. I thought it would be great to build an album around those tracks.
I contacted Ian O'Donovan to see if he had a track for that project. Then I discovered Sol Ortega on Youtube and checked her music out. She had a track called "The Blue Club" that I so wanted to release on the compilation, but she told me it was already released. She offered to make a new track for the album. Planet O sent me "Rigel" as work in progress. I told him I wanted that track so bad. I also heard a recent track from G-Prod on Metrohm and I asked them if they had something similar. They actually worked on a new track in the same spirit, and I collaborated on it. Eric Seti had a track available, he wasn't sure yet on which label he wanted to release it on. I convinced him that it was perfect for the compilation.
Your music over the years has spanned different sub genres of house and techno. Do you have a different style of music that you listen to at home that's not house or techno?
Yes, I'm a big fan of Classical music. Mainly Tchaikovsky for his euphoric symphonies. There are so many innovations in harmony in his work. Some of his piano works sound like early Jazz, you can hear the "blue note" appearing many times in his compositions. I also love Albinoni, Dvorak, Beethoven, Rubinstein, Sergei Rachmaninoff and Debussy. Most of them were true pioneers. I'm also a big fan of Ambient.
If someone wanted to get to know you a little better, is there an album to listen to that would be a reflection of you?
I think it would be Tchaikovsky Piano Concerto 1. I think he was the most innovative composer of his time, and we find many movie soundtracks influenced by his work. The complexity and intensity of the emotions he translated into music happens to be a great reflection of who I feel am.
Tchaikovsky – Piano Concerto 1
If you were not working in music, what else do you think you would have done in your life?
I think I would have been an airliner pilot. It's something I've considered in 2012 but the industry wasn't hiring back then.
What's the best advice you have ever been given?
A friend of mine once told me "The things we don't like in others are things we don't accept in ourselves". I think it's the thing that helped me grow the most in life and still does.
What do you have in the pipeline that we should look out for?
I'm currently working on the next Lumina album with my long-time friend Planet O. It will be a double vinyl with twelve tracks. We're exploring many different textures and influences. A lot of Detroit Techno roots but also movie soundtracks. It will come with a small book picturing the stories of each track.
Is there anything else you would like to tell us about you?
What I love is to motivate people to create art. Everybody has artistic potential and I think it's important to exploit that part of us. I want to invite my audience to dive deep inside and discover the unlimited potential of imagination. Expressing one's self is the key to a harmonious life. Art is a way to share who we are and understand our purpose. My life revolves around pushing people into that direction.
Thank you for your valuable time!
Thank you, I enjoyed answering your questions.
Grab the Lumina compilation Odyssey from: https://luminarecords.bandcamp.com/album/odyssey
For more info please check: 
Taho Soundcloud: https://soundcloud.com/taho
Lumina Records Soundcloud: https://soundcloud.com/luminarec
Tags:
Deep House
,
F Comm
,
Laurent Garnier
,
Lumina
,
Taho
,
techno