LV Mixtape 199 – Taho [Lumina]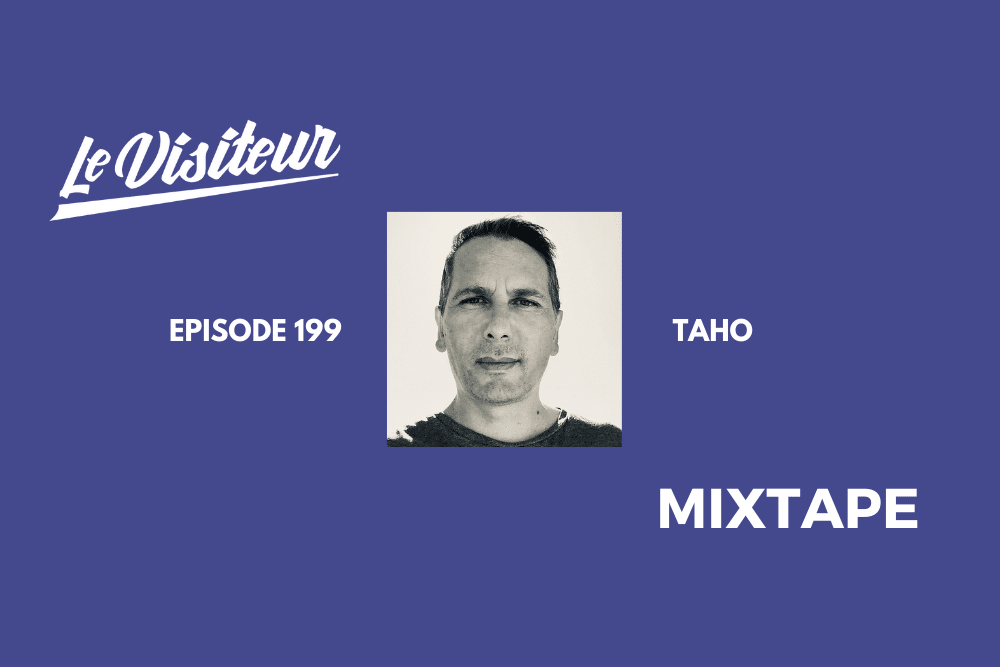 LV Mixtape 199 – Taho [Lumina]
French producer Taho has already had a pretty spectacular career. Discovered by Laurent Garnier in 1995, Taho released two EPs on the legendary French label F communications at the tender age of 19. He followed this with releases on KMS, Ovum, Delsin and many more excellent labels. He's been heavily supported by a who's who of electronic music including Pete Tong, Gilles Peterson, Carl Cox Dubfire, Frankcois K and Dj Deep. He's a producer who's output is overflowing with quality.
Taho has restarted his well respected Lumina record label with a fantastic V/A compilation Odyssey from which we premiered Etic Seti's intense and euphoric piano house slammer Children of Paradise.
We have a full interview incoming with Taho, in the meantime check this classy mix out that he put together for us and we also had a quick chat to him about the mix. Check it all below.
Hi there Taho,
what can you tell us about the theme of the mix and what are some of the key tracks for you?
The theme for this mix is around Jazzy vibes. It's melodic but also very energetic. I want people to feel energised and reach a higher state of consciousness. I played "Taho & Jules Wells – Jam" half way through the mix to boost the emotion and to blend Ian O'Donovan's track in harmony. I like to make waves in a mix, travel with the audience into all kind of emotional landscapes. I slowly built up towards "Eric Seti – Children Of Paradise" which is the peak of the mix. This one has pretty much all the essence of all previous tracks of the mix.
How does the style of mix here compare to how you would approach a live DJ set?
It's actually very similar. I love to blend tracks together almost like if it was a live set. I've mostly done live acts in my career, performing my own music on stage, I came to DJing much later but I still have the same approach.
Which other artists DJ mixes do you find yourself coming back to time and again and do you have a favourite that you gravitate towards? 
One of my all time favourite mixes is the one from Laurent Garnier at Le Sucre for Boiler Room. I love the variety of energies and the transitions, smooth, long and mesmerising. It's very intense.
I'm also a huge fan of Sol Ortega's mixes, pretty much all of them. I love the Detroit vibes and the emotions she transmits. I can listen to all her mixes in loop.
Grab the Lumina compilation Odyssey from: https://luminarecords.bandcamp.com/album/odyssey
For more info please check: 
Taho Soundcloud: https://soundcloud.com/taho
Lumina Records Soundcloud: https://soundcloud.com/luminarec
LV Mixtape 199 – Taho [Lumina] – Tracklist
1 The Black Madonna – Alright This Morning
2 DJ Kemit & Luke Austin present The Lounge Lizards – Dance 101
3 Jimpster – Sanguine
4 G-Prod & Taho – Woman In Gloves
5 Kink – To Love You (feat. Rachel Row) [Vocal]
6 Taho & Jules Wells – Jam
7 Ian O Donovan – Constellations
8 Ananda Project Featuring Gaelle Adisson – Cascades Of Color (Wamdue Black Mix)
9 Krankbrother – Thank You Baby
10 Double Hill – Purple Hills
11 H2H – Tomorrow Now (J Gabriel vs Mojo District Remix)
12 Simone Liberali – Remember When
13 Eric Seti – Children Of Paradise
Tags:
Deep House
,
F Communications
,
Laurent Garnier
,
Lumina
,
Odyssey
,
Taho
,
techno