DJ Spen's Top 10 Unquantize releases.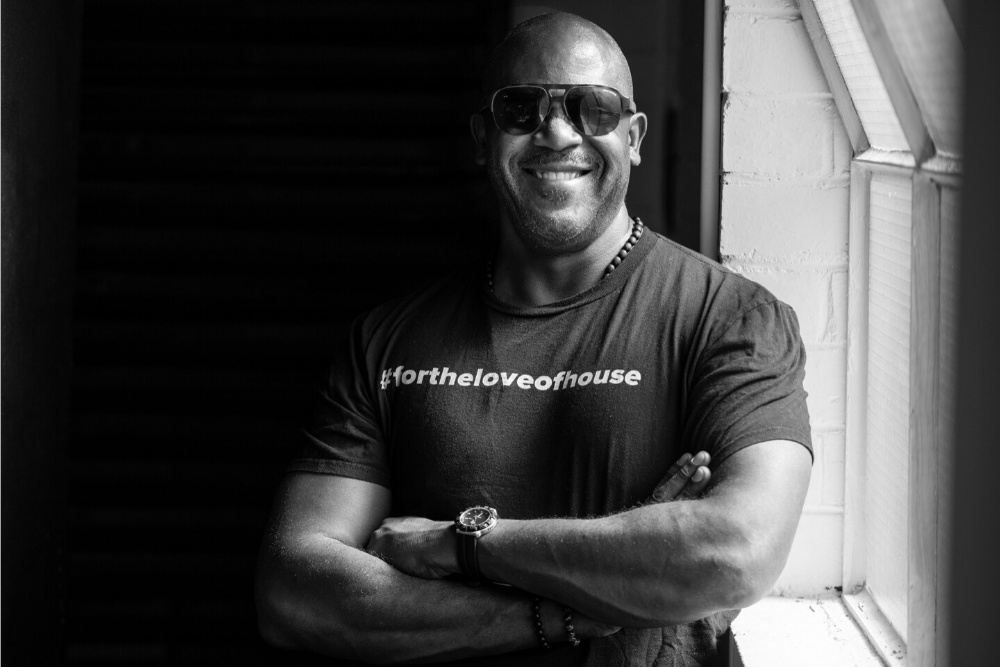 DJ Spen's Top 10 Unquantize releases.
Unquantize, the sister label of DJ Spen's Quantize Recordings imprint, are celebrating their 200th release this month with a hot new collaboration from the legendary vocalist Crystal Waters and the label boss himself called 'Party People'. To mark the occasion, we invited DJ Spen to share his favourite 10 releases from the Unquantize vaults.
1) Crystal Waters & DJ Spen – "Party People" (DJ Spen & MicFreak Mix)
Crystal Waters and I have a long music relationship and it was a huge pleasure to work with her and MicFreak on this one.
It's the perfect retro groove! Crystal's classic, unique voice and combined with our killer track make this the ultimate song for a party.
Crystal Waters & DJ Spen – "Party People" is out now. Grab it from: https://www.traxsource.com/title/1349026/party-people
2) DJ Booman – "God's Got It" (DJ Spen & Tryo Morton Mix)
There is nothing like seeing a dance floor going hands in the air crazy and this song does just that. We love releasing spiritually uplifting music that makes people smile, dance, and raise their hands. Working with fresh beats by up and coming Baltimore based Troy Morton, this song came back once again and went straight to the top of DJ's playlists.
3) ATFC – "Das Dope" (DJ Spen & Jihad Muhammad Remix)
ATFC has done some amazing remixes and songs for both Quantize and Unquantize. Originally released on his compilation, the single "Das Dope" included this hot remix from Jihad Muhammad. All the mixes of this release were good, but Jihad's mix stood out as a favorite.
4) Thommy Davis & Greg Lewis "Hot" (Original)
Once in a while a song is infectious from the demo stage. "Hot" was circulating in the underground and it was literally unstoppable! Complete with drums and swelling bass synths, it's unexplained success across many genres is what Unquantize is about – the love of rhythm!
5) Scoob & Freez – "Jungle Deep" (DJ Spen Remix)
Filled with clever riffs and Tarzan jungle calls, this song was a hit from it's conception by the duo Scoob & Freez. Our love of Afro House music was inspired by this songs success.
6) Lexa Hill – "Da Hood"
A grand slam! Lexa Hill's EP is one the our most rocking releases to this date. His sound is incomparable to almost anything else we've released. It was an honour to release it and it killed the charts and dance floors globally.
7) DJ Spen & Todd Terry – "Stone Fox Chase" (Manoo's Beats In The Bayou Remix)
Who wouldn't want to work with one of the founders of the House Music sound? Todd Terry is that guy! To work on such a classic with him has to be a highlight for me. The tune has a folk harmonica in a blues style that Todd ran with making this an awesome project. Manoo's killer remix was the perfect addition to this project.
8) DJ Spen – "Stranger" (Todd Terry, Spen & Thommy Gypsy Remix)
Another collaboration with Todd Terry that captures the sound of the rural south and a singing style that is seldom heard on a dance record. For me it was a little silly, but different. It is one of my favorites.
9) Dodha & DJ Spen – "Inrowd" (DJ Spen & Thommy Davis Mix)
I love to explore different musical genres and this early Unquantize single (our 2nd release) did well to prove that I could expand out of soulful and build an audience in the deep genre, thanks to long time friend and artist Dodha (Dave Elkabas). The track, simply put, is hypnotic and captivating with driving synths and and killer bass.
10) Toshi and Timmy Regisford – "Revolution" (Timmy Regisford and Mr. Joe Mix)
Legendary describes all of Timmy Regisford's work and productions. To name just one would be an injustice. "Revolution" captures just a small portion of the releases he has done with both Unquantize and Quantize – always phenomenal, always signature Timmy!
Crystal Waters & DJ Spen – "Party People" is out now.
Grab it from: https://www.traxsource.com/title/1349026/party-people
For more on Unquantize releases visit: https://www.traxsource.com/label/13687/unquantize
Love this? Check out our House playlists HERE
For more info check:
DJ Spen Facebook: https://www.facebook.com/djspen/
DJ Spen Soundcloud: https://soundcloud.com/djspen
Quantize WWW: http://www.quantizerecordings.com
Quantize Recordings Soundcloud: https://soundcloud.com/quantize-recordings
Tags:
atfc
,
Crystal Waters
,
dj spen
,
Timmy Regisford
,
todd terry
,
unquantize