Donnie Moustaki Talks Collaborations, French House Music and Crafting Mixes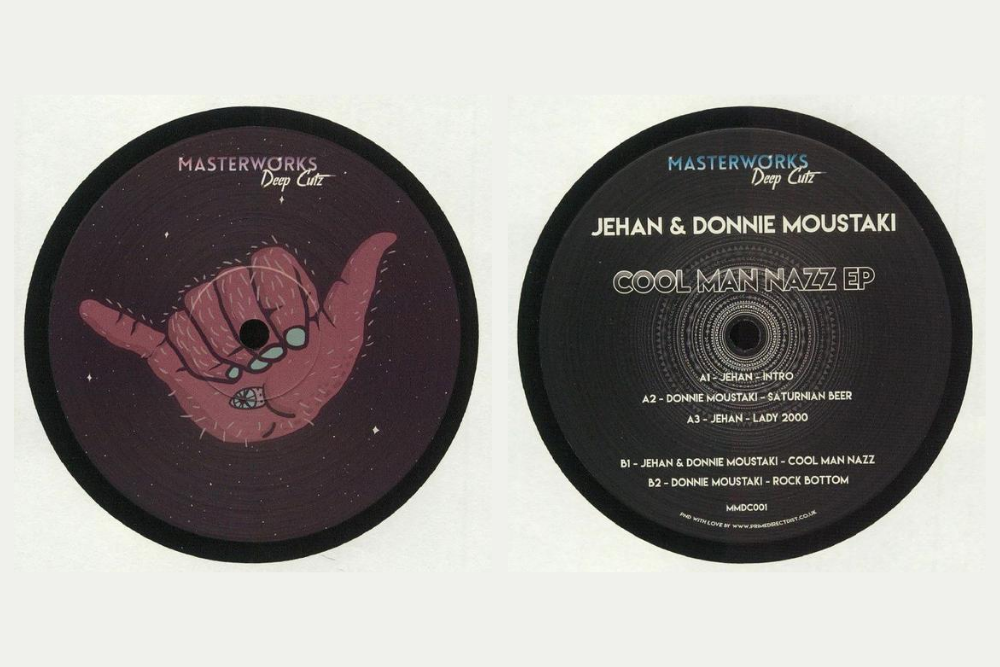 Donnie Moustaki Talks Collaborations, French House Music and Crafting Mixes
Jehan and Donnie Moustaki are two supremely talented French artists who are crafting some incredible house music. Their current collaboration is a ridiculously hot EP Cool Man Nazz created to launch the brand new Masterworks Deep Cutz label which shows the respect that Masterworks has for this dynamic production duo.
We caught up with the Donnie from the duo to discuss the release, his thoughts on the French house scene, studio trickery, influences and a whole lot more. He also put together this ridiculously impressive mix for us. Please give it a share over on Soundcloud and help spread the love.
Hi there Donnie,
Thanks for speaking to us today.
Going back to the very start what are each of your first memories of house music and what were your journeys to becoming producers?
One of my older brothers was always been listening to four-to-the-floor type of music. It could be house, dub techno, deep house, etc. When I was around 14, he showed me some "jackin' house" tunes. One stood out for me because of its catchy piano line. It was probably the first house tune I heard. I was barely listening to radio as a kid and was just generally very unaware of music culture, and still am. I think I didn't know who was Daft Punk until 2 years later. Anyway, the track is Shut Yo Mouf by Wattie Green. Funnily enough, a few months ago I decided to learn it for fun. It's easy to include in jams, and it always sounds good.
Can you remember the first house record that you bought?
Well the first record I bought was more of a symbolic purchase rather than a record I truly enjoy. It was by that very artist I mentioned before, Wattie Green's 'Midnight Radio EP'. I bought the record mainly because it's the same artist who got me interested in that whole jazzy house scene. But don't get me wrong, I do think he's talented, my tastes in music had just changed slightly.
My favourite track from the record is that one. I always loved the brutal arrival of the horns at 1:30.
After that however I really only ever bought records that I thought truly deserved to be supported.
How did you two meet and what was it that brought you together to collaborate as producers?
I believe Jehan hit me up in the dm's on facebook at some point. I cannot remember what he told me, but I know he's been very supportive ever since.
From my perspective, I think what brought us together is that Jehan was trying to switch a little bit his style at the time, trying to go dustier. He showed me some previews and I realized it was stuff that I was really into. So we got along quite fast. The idea of a collab kinda came up naturally.
For our readers who haven't come across your releases before how would you describe the musical style of Donnie Moustaki?
My usual answer is sample-based "hip-house". In the slower range, with hectic electric piano cuts and heavy swing on dusty drums. I can't really describe it, just groovy and a little bit weird.
Please can you give us two tracks from your discography which you would say are quintessentially Donnie Moustaki?
Cosmic J, released on Blaq Numbers. It starts with a hip-hop section, and then slowly switches to a slow groovy house tune. It reflects nicely this mix between house, hip-hop and soul/jazz that I enjoy so much.
The intro I did for Free Pump #001, I absolutely love doing those kinds of skits. Very much my thing.
How would you describe your latest release the Cool Man Nazz EP which is out now on Mastercutz Deep Cutz and please can you give us a bit of history about the release?
It's a very "Box Aus Holz" vibe, with maybe a jazzier touch. We were supposed to include 2 collabs, but we ended up ditching one. So then we just filled the gaps with our own tracks. My contribution features some of my favorite personal prods, with the outro being up there in my heart. I sampled one of Yussef Dayes' beautiful drum breaks, chopped it and improvised on it.
Which essential skills would you say each other brought to the Cool Man Nazz EP?
I can't say for sure, but what I know is that the track was originally a project of mine that I had given up on. I only had the intro and first drop, I did not know where to go at all with it. I decided to send the project to Jehan and he added an amazing breakdown with some Rhodes licks and arranged it, as well as some drums and other elements. I went back on it and it just added the stabs back at the end of the track, but that's about it. Super smooth collab.
The French electronic scene is having an incredible renaissance right now. Which artists would you recommend that we check out right now who you think are making some incredible music and pushing the scene forwards?
Le Grand Détournement. He doesn't release often, but every time he does its premium stuff. Not a single track of his disappoints me.
What were the essential studio equipment and plugins which went into the making of the Cool Man Nazz EP?
Ableton, a computer and a midi keyboard. Concerning plug-ins, ableton stock ones. Not sure about Jehan though.
Which two essential studio tips can you give to our readers who are starting out on their production journey?
I don't think I can give good tips, if I ever managed to release it's because I'm lucky enough to have been featured on one of the Slav youtube channels. One thing I can say, is that I regret not trying harder to create original tracks, instead of always reproducing someone's style. So maybe I'd say, try focusing on producing what you don't hear (totally stole that from Chick Corea).
Please can you give us 2 producers who you would say have directly influenced your style of production?.
Max Graef
The og, that guy blew my mind since the very first time I heard his tracks. Always been my ultimate goal to produce at his level, but he's unbeatable. The whole bunch of lads around him are just as good. This track, 'Flat Peter', by Max and Glenn Astro is one of my all-time favourite. Everything is perfect. Sample work is on point, synth work is on point, drum work is on point, arrangement is on point, and that surprise nasty beat at the end is the cherry on top.
Daniel Hayn
Now on the more recent side, that guy has been blowing my mind just like Graef. His second "sh*tpost" account is like Ali Baba's cave. Beats after beats, the harmonies and licks are a real pleasure to listen to. I've been stealing his techniques ever since I discovered him. Definitely can't top him though, ever. And I don't want to.
What can you tell us about the theme of the mix you have done for us and what are some of the key tracks for you?
It's just the usual type of mix I do: jazz, hip-hop and house, the holy Trinity. I love switching between those styles, I just try to make something a little bit different, instead of straight house for two hours. I like to keep my mixes short too, but with a good selection.
Key tracks:
Collab with Imaginary friend, at 5:05, unreleased. Was a very casual collab, we just decided to record on the fly to try it out. Sounds pretty good.
'Desafinado' by Chick Corea and The Spanish Heart Band, because Chick and the whole band are legends. Inspiring.
'Illegal Space Jam', at 56:43, but this is a version with a little twist mid-track. I posted another version on my soundcloud a while ago, but this one is VIP stuff.
How does the style of mix here compare to how you would approach a live DJ set?
First of all, it's worth mentioning I'm not actually mixing. I do my mixes on ableton and bounce them. I'm not a dj and I don't know how to beatmatch tracks. Anyways, I always have the same process when I do mixes: when I casually listen to music, it tends to be more acoustic stuff, jazz bands or mellow beats. And I come across a lot of music that would be perfect openings for mixes. But I don't do mixes that often, so I keep them in mind until I have the use for it. Once I actually start planning a beat, I already have a few intro tracks that I can pick from. I then select a bunch of tracks, usually 5 or 6 unreleased tracks, that I'm sure I want to play. After that though, I really do it on the fly. I put the intro track, listen to it a lot until another track comes to my mind that would be perfect to follow with, and just keep doing that until I'm satisfied with.
So, as I am not a dj, I do semi-live sets. I really just break down a couple of my tracks into audio clips, play some keys on top of it sometimes, and throw a bunch of other tracks to fill the gaps. It's not a crazy performance, I'll admit hah. All on ableton. So how does it compare to how I'd approach a live set? Very similar, though one main difference: I would plan a live set by practicality rather than key-matching. Meaning I'll care more about the overall result for a mix, but I'll care more about the quality of my keyboard play and other live aspects for a live set.
Which other artists DJ mixes do you find yourself coming back to time and again and do you have a favourite that you gravitate towards?
I actually barely listen to mixes nowadays. When I do they tend to be mixes from friends or my own mostly (how narcissistic). But I do have a beat set in mind that I listen quite regularly, by Knowsum for Threefinger.
What else can we expect from Donnie Moustaki in 2020
Well, we are actually planning to work on at least one more collab. On my side, I'm working on a beat tape with my talented imaginary friend, as well as a mini album on Pumpernickel Records.
Grab it quick from Juno via: https://www.juno.co.uk/products/jehan-donnie-moustaki-cool-man-nazz-ep/783250-01/
For more info check:
Donnie Mostaki Facebook: https://www.facebook.com/DonnieMoustaki/
Donnie Moustaki Soundcloud: https://soundcloud.com/donniemoustaki
Jehan Facebook: https://www.facebook.com/JehanBeatz/
Jehan Soundcloud: https://soundcloud.com/jehaan
Masterworks Deep Cutz Facebook: https://www.facebook.com/Masterworksdeepcutz/
Masterworks Deep Cutz Soundcloud: https://soundcloud.com/masterworksmusic
Tags:
Deep House
,
Donnie Moustaki
,
Jehan
,
masterworks
,
MAsterworks Deep Cutz