Earth Boys – Top 10 90's Classics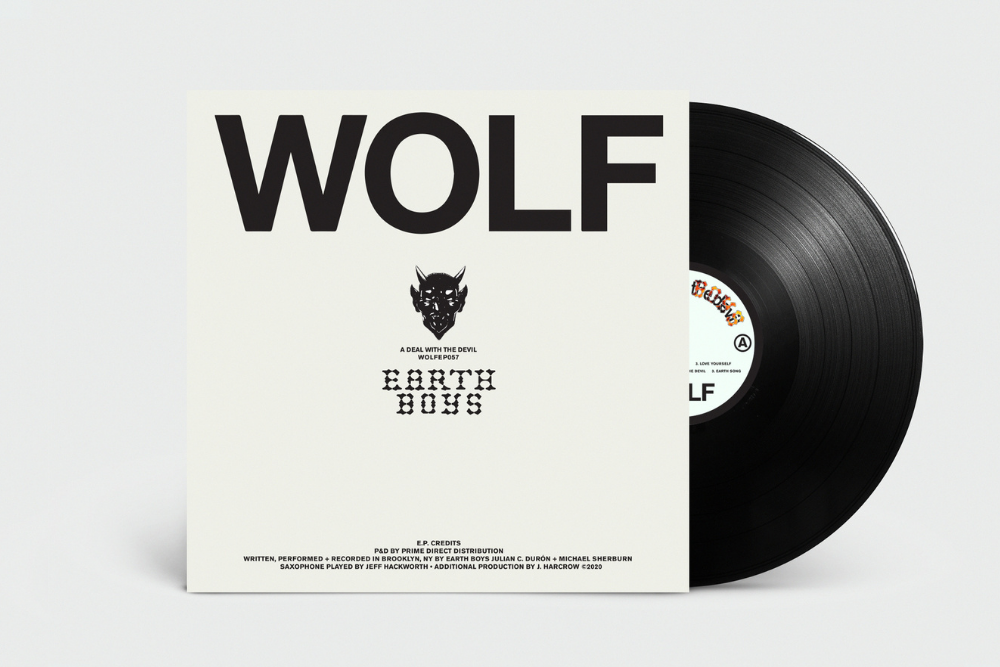 Earth Boys – Top 10 90's Classics
NYC's Earth Boys have just dropped a sublime EP for Wolf Music in the shape of 'A Deal With The Devil'. Featuring six stellar house cut's it's an EP which wears it's 90's influences on its sleeve mining everything from the deep and dusty to synth heavy club to Italian Dream House. Whilst it is hugely reverential it is also fresh and immediate. A real musical panacea for the ills of 2020 packed with emotion, integrity and positivity.
It's a been a real favourite here at LV HQ since it dropped through our digital mailbox back in August and we highly recommend you check it out in full HERE. You can also check out our premier of the delightful Earth Song from the EP below.
Presave the Earth Boys A Deal With The Devil EP to all your favourite streaming services via: https://backl.ink/142826190
Buy from: https://www.juno.co.uk/products/earth-boys-a-deal-with-the-devil/786645-01/
To celebrate the release we asked Earth Boys to give us some of their favourite 90's tracks which are infused through the DNA of A Deal With The Devil. It's a thoroughly enjoyable list packed with everything from leftfield pop to indie dance and classic House.
Earth Boys – Top 10 90's Classics
1. John Secada – Just Another Day
This was obviously a big radio track. Great drums, super clean, great vocal arrangement as well. This is a feel good track, which always resonates with us.
2. KLF – 3am Eternal 3am
KLF is probably one of our biggest influences in general, artistically more so, but also musically, and eventually we hope to play live with a whole band and backup vocals.
3. Dirty Vegas – Days Go By
Another iconic radio classic — This played so many times everywhere — has such great qualities all around — plus an amazing video.
4. After Hours – Waterfalls
Strictly Rhythm is the real shit, we like real shit like this classic. Great drums super kitschy.
5. Aly-us – Follow Me
There's not a lot more iconic tracks than this. It's the perfect track.
6. Daft Punk – Revolution 909
This one a real tear up sometimes, when you hear the intro it just reminds you of being young again
7. Future Sound of London – While Others Cry
FSOL and Amorphous Androgynous are prob one our biggest influences if that's not obvious lol.
8. Primal Scream – Don't Fight It, Feel It
Again real shit to the max. Shout out Primal Scream.
9. Technotronic – Tough
This B-Side is fire tbh huge influence on a few of our tracks
10. Fine Young Cannibals – She Drives Me Crazy (Justin Strauss remix)
Real shit that was on the radio expertly remixed by a legend who we have the pleasure of knowing personally, shout out Justin!
Presave the Earth Boys A Deal With The Devil EP to all your favourite streaming services via: https://backl.ink/142826190
Buy from: https://www.juno.co.uk/products/earth-boys-a-deal-with-the-devil/786645-01/
For More info check: 
Earth Boys Facebook: https://www.facebook.com/EarthBoysNYC/
Earth Boys Soundcloud: https://soundcloud.com/earthboys
Wolf Music Facebook: https://www.facebook.com/wolfmusicrecordings
Wolf Music Soundcloud: https://soundcloud.com/nysoul
Tags:
90's House
,
Aly-us
,
daft punk
,
Deep House
,
Dirty Vegas
,
Dream House
,
Earth Boys
,
Future Sound of London
,
Justin Straus
,
Primal Scream
,
The KLF
,
wolf music