LV Premier Andy Buchan – Voodoo Disco (Jet Boot Jack Mix) [Hot Gorilla Records]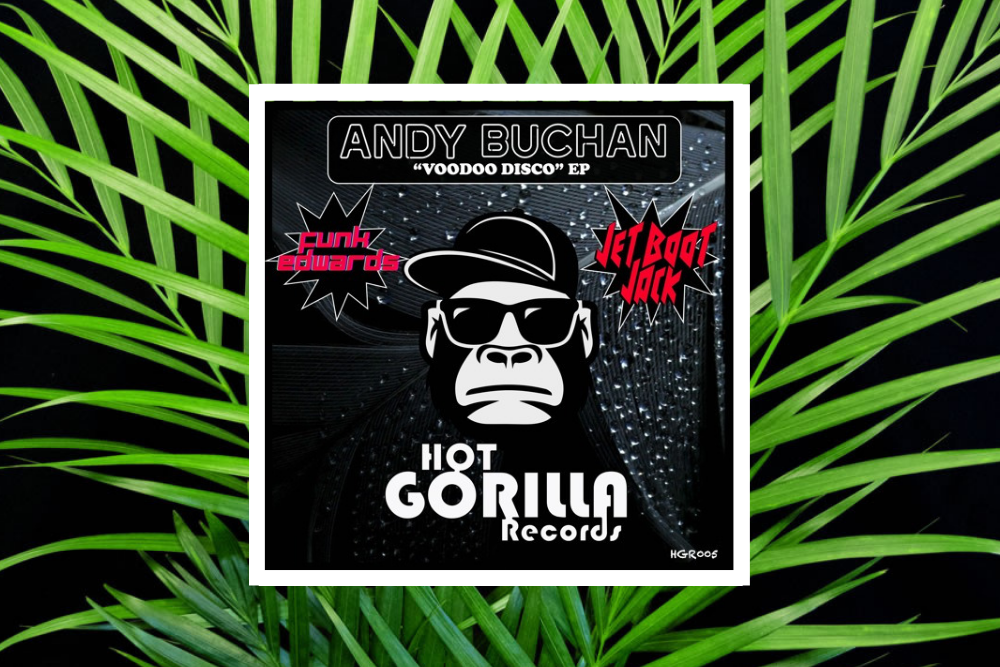 LV Premier Andy Buchan – Voodoo Disco (Jet Boot Jack Mix) [Hot Gorilla Records]
With both Andy Buchan and Jet Boot Jack making some great moves at the moment it was probably only a matter of time before their paths crossed. Here JBJ has provided the remix on Andy Buchan's latest single Voodoo Disco which lands this week via Hot Gorilla Records.
As you would expect it is unapologetic party house music. Jet Boot Jack's trademark heavy drums kick things off before the funkiest of guitar lines drops in and helps builds proceedings nicely paving the way. with the addition of some synth brass. towards a real dancefloor shaker of a bassline. Combining a strong lead vocal along with well loved vocal stabs which help keep things interesting it's a very well executed tracks which will definitely be doing some chart bothering on release later in the the week.
If you love your house music on the funky side this one is very much for you.
You will be able to download it from Juno on 11th September via: https://www.junodownload.com/products/andy-buchan-voodoo-disco/4735278-02/
Love this? Check out our Disco playlists HERE
For more info check:
Andy Buchan Facebook: https://www.facebook.com/AndyBuchanDJ/
Andy Buchan Soundcloud: https://soundcloud.com/andy-buchan-0
Jet Boot Jack Facebook: https://www.facebook.com/DJJetBootJack/
Jet Boot Jack Soundcloud: https://soundcloud.com/jet-boot-jack
Hot Gorilla Facebook: https://www.facebook.com/HotGorillaRecords/
Hot Gorilla Soundcloud: https://soundcloud.com/hot-gorilla-records
Tags:
andy buchan
,
Funky House
,
Jet Boot Jack