Soul Central Talk Influences, New Beginnings, Industry Tips and Strings of Life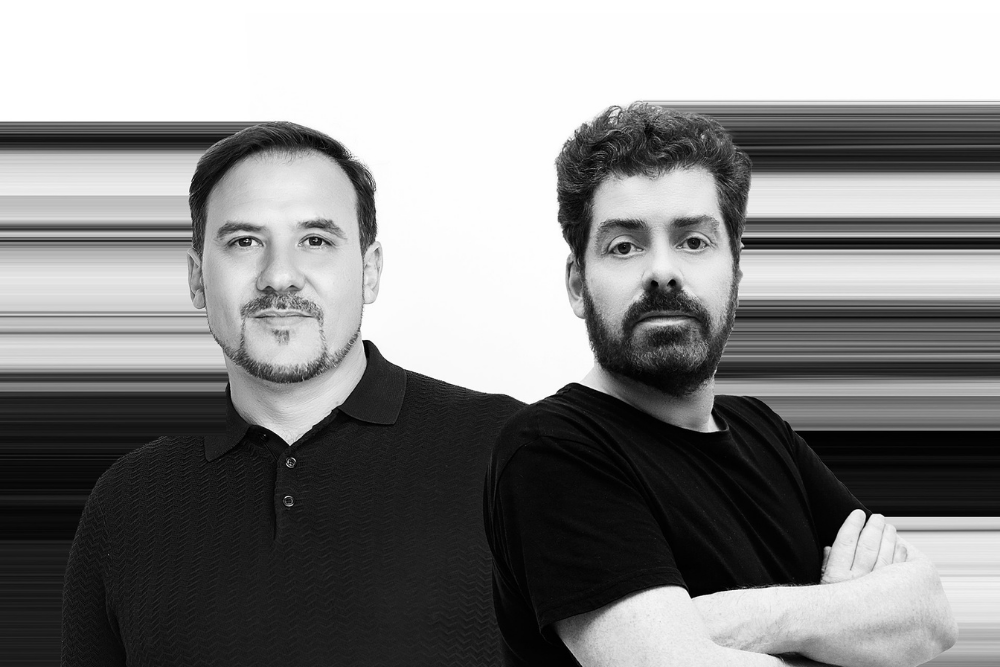 Soul Central Talk Influences, New Beginnings, Industry Tips and Strings of Life
Originally founded by Paul Timothy & Andy Ward Soul Central became an essential part of the house music scene in the mid 00's when their brilliant recreation of Derrick May's Strings of Life became a worldwide smash. Released via Defected Records it notched up more than 10000 radio plays and was a UK top 10. With an energetic vocal version, featuring one of the voices of house music Kathy Brown, and an equally essential Danny Krivit Remix Soul Central's Strings of Life was championed by everyone who was anyone on the scene including Frankie Knuckles, Pete Tong and Kerri Chandler. There were also some superb follow up tracks including Need You Now, Time After Time and In-Ten-City which further cemented their reputation as seriously talented producers. It was a rich period which saw them land tracks and remixes across some of the most revered labels in the game including MAW's Kenlou Records, King Street, Henry Street and Nervous.
After a long layoff and a change of personnel in 2019 with Matt McKillop coming on board to run Soul Central with Paul Timothy they have been quietly working away perfecting their sound ready to take on the scene afresh. With a handful of releases and several remixes already under their belt they have a brand new single All This Love which has just landed on Topical Disco records and it's very special indeed. Infused with the classic essence of Soul Central but with a very 2020 sound it's a real high point of the current disco renaissance. Harnessing a wonderfully engaging vocal with some incredible house piano, spirited strings and subtle but incredibly funky guitar licks its a real future classic coming with both powerful vocal and dub remixes.
We spoke to Soul Central about the release, their careers to date, their studio, influences and of course that track. They also gave us some music industry tips and put together a stunning mix for us which is packed with their own productions. Please give it a share over on Soundcloud and help spread the love.
You can check out more on the background of the mix along with the full tracklist HERE
Hi there Paul & Matt,
Thanks for speaking to us today.
Both of you have been producing and involved in the club scene since the early 90's. How did you first meet and what was it that brought you together as a production duo?
We met through the House community in Birmingham, probably through Lee Fisher thinking back. Most of our friends ran club nights and Matt also worked at a record shop and music equipment store back then. We would hook up in Miami and industry events like the London House Music Awards, we always connected on a similar sound and humour.
What are each of your first memories of the house scene specifically, how did you both get involved in djing and producing and who were the key people in your early career that helped you craft your career in music?
Paul: I remember the SPECTRUM Rave flyer thinking what the hell is this? Then I was Djing for my mates who were putting on the illegal raves, it just kept on building.
Matt: I was buying vinyl from a young age and always connected with music. I loved every minute of the early electronic scene, it was exciting and I wanted to share the experience with as many people as possible. My brother and I hired a mixer and some turntables before joining DMC in Melbourne and eventually headlining raves.
Our influences were definitely the Americans and the European sound, almost anything we could read about on sleeve notes, DJ magazines or glean from other producers and friends.
For me, there's far too many people to mention and thank for their part, essentially my family as every waking moment and income went towards music projects. When I landed in the UK, John Peel became a consistent supporter of my early releases, this really pushed me forward and also led the labels to repress after outselling their initial runs with regular BBC rotation.
What was the first house record that you each bought?
Paul: There was a batch of records, way too many to list, all of which I remember. I rarely went into a shop and bought one record. I remember Jackin being played at Rare Groove parties, but "We call it Acieed" was a standout track that suggested something new was happening.
Matt: It's hard to remember back, considering I had almost 25,000 at one point. I was led by early House from UK, Italian, German and French releases. Some of the early imports like Inner City or even Slo Moshun (Bells Of New York) remained in my favourites, also B-sides of Hip Hop records and 7" versions like Coldcut, Jungle Brothers etc.
Mid nineties I'd say, these two:
As they always worked well and makes a change from referencing Levan, Humphries, Basement Boys, Tom Moulton, and Kraftwerk. They both have a little bit of depth and sounded great on those mammoth systems.
What skills would you say each other bring to the Soul Central Project?
Paul: Musical skills and diverse knowledge. I love keys so they always feature heavily, Matt's more rhythm led, but we balance across all the production, everything gets kicked back and forth until we're both happy and agree it's hot. We both originally came from analog studios before going digital, so production wise we tick the same boxes. During lockdown we've been working in different countries remotely. Sonically Paul hits the harmonies whilst Matt pushes the overall vibe of our tracks.
You are now working with Tropical Disco Records who have been one of the stand-out labels in the disco and house genre over the last three years. What was it that drew you to working with the label?
We thought it would be cool to release on their label because we liked their output. Tim is an old friend and used to be my agent at MN2S, so there was already a relationship. Matt reached out when we first re-launched Soul Central and it felt like an instant and perfect fit following our forthcoming vinyl releases with a similar vibe and style.
How would you describe your latest release 'All This Love' with Tropical Disco and please can you give us a bit of history about the release?
We think it's a bloody sexy track. We worked alongside Tim putting the package together and had fun doing so. To be honest we could have delivered twenty different versions, we knew it's going to be a great record when the groove alone was enough to play on repeat for days, every edit just got better. Our personal sound was always based upon energy that could translate between a club or a festival. This immediately conjured up memories of boat parties sailing across the Adriatic Sea.
What studio equipment and plugins were essential in crafting All This Love?
Waves and Logic are consistent in every production. The main feature on this one was the D6 Clav plugin. The D6 was the keyboard that was supposed to mimic a guitar, it's a classic keyboard now. We all love Reggae so we kind of went for a Wailers vibe with the Clav soloing and comping, and then we introduced the Piano. Marcus Byrne offered some acoustic piano on the track too, it became a muso trade off with a really live musical feel. Everyone who heard it wanted onboard, we're always inclusive with our productions.
Soul Central really came into their own first time round in the mid 00's with the worldwide boom in funky house. Paul what are your Soul Central career highlights from that era and was there a particular moment when you though yes we're killing it here?
I think the early 00's when we signed " Song For Sharma " to MAW KenLou Records, and we were signing tracks to Henry St and King St Records, Soundmen on Wax, and other NYC labels way before the funky house scene. Those were the highlights back then and really leveraged our name.
Strings of Life is a track which will be forever associated with Soul Central. Paul what are your memories of creating that track and when did you realise that you had created a house music evergreen?
The track was actually created in one afternoon back in 2000 and we pressed up some white labels and swiftly sold them. Frankie Knuckles and Greame Park amongst others were heavily playing it, and we were really happy with that to be honest. Flash forward, we had no idea it would continue to blow up in 2003! It's crazy the amount of people that still play the record or remember its influence on clubland across the world.
It's been noted as a pivotal song with a long list of accolades over the years including top 20 all time tracks in Mixmag, DJ Mag, Guardian and Time Out. BBC Radio's 2008 listeners & DJs poll "The Greatest Ever Dance Record", ranking "Strings of Life" at #4, after Michael Jackson's "Billie Jean", James Brown's "Sex Machine" and Donna Summer's "I Feel Love" which was huge recognition.
For those Trainspotters and DJ's in the know, there's an exclusive version floating around that we produced late last year that is bang up to date and infuses our Balearic anthem Un Amore Supremo, we consider this the older, wiser brother that has matured and opted to share a defining story with the world.
Who are your greatest influences as producers?
Paul: Mike Oldfield, Tubular Bells. I listened to this religiously everyday as a boy. I never played with toys, I really played records as a 4 year old. It's a piece of music that's 25 mins long I think, the whole side of the album is part 1 and the flip part 2. It's just next level, and Mike is playing all the instruments so it was an insight in multitrack recording.
Controversy by Prince. Probably for the same reason as Tubular Bells, Prince played everything on the album, so it's an insight into one person being able to realise all of their ideas using multitrack recording.
Matt: Again this transcends genres, you could probably say Jeanne-Michel Jarre and keeping it house with I'd go with Glenn Underground over my usual Frankie Knuckles preference. Both were very emotive and pumped full of innovative sounds that stood out including modulation, driven by ARPs, Moogs and a load of early synths. All their records used sampling and analogue equipment to drive the effects, whilst also making their mixes cohesive.
You have both managed to build long term careers in the notoriously difficult music industry. What essential tips can you give to artists who are starting out on how to create their sound, get their tracks signed and on how to enjoy a long and fruitful career?
We would ask them to think seriously on how they intend to make a living from selling music. It can be argued a high proportion of income comes from live performance and touring and now and that has come to a solid stop due to Cov-19. It's essential to view a realistic target and action how to achieve it with your direct resources, networks and talent. For us it has always been about staying true to what you believe, a sound or quality you want to push. There are so many attitudes and ego's in the industry, stay humble and grounded, it's very easy to get lost in the hype.
The electronic world has been perhaps one of the most heavily hit industries in the current Covid pandemic. It is, however, a time to reflect on our industries sustainability and how we move forward. What changes for the positive would you both love to see to the industry as we slowly emerge from the worldwide lockdowns?
We hope there is drastic change, we both think there will be. This is like an ice age or a period that wipes out the old habits and traditions. Hopefully we will emerge from it with renewed energy and a new focus.
And finally what else can we expect from Soul Central in 2020?
More music, we have slowly been leaking out projects and part of the bigger picture throughout this year, there are some epic tunes we've had the honour to remix, iconic labels signing our material and we have a vision for a forthcoming concept album. For us, we want to share our musical dexterity and break down any pre conception of the act.
We fluently translate between the mainstream and underground scenes, so things aren't always House, aren't always chart focussed and it's time to get experimental, the industry is changing which we are actively embracing. A major move for us is releasing vinyl again, this will remain limited edition insights to Soul Central and some will be records people won't even be aware is us, come back in a year and it will all become apparent.
For more info please check:
Soul Central Facebook: https://www.facebook.com/soulcentral.official/
Soul Central Soundcloud: https://soundcloud.com/soulcentralofficial
Tropical Disco Facebook: https://www.facebook.com/TropicalDiscoRecords
Tropical Disco Soundclud: https://soundcloud.com/tropicaldiscorecords
Tags:
Soul Central
,
Tropical Disco Records