Drop Out Orchestra on Edits, Studio Tips, Boy George, New Music and Inspirations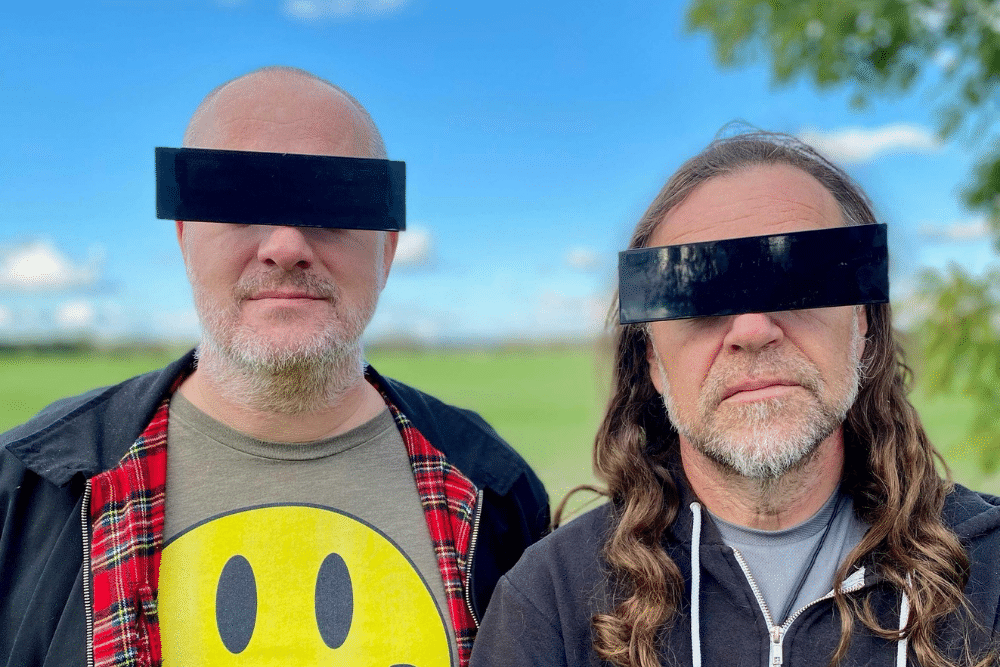 Drop Out Orchestra on Edits, Studio Tips, Boy George, New Music and Inspirations
Drop Out Orchestra were one of the stand out artists from the first real flourishing of Nu Disco in the early to mid 10's. Standing out alongside The Magician, Tensnake, Mighty Mouse, Lindstrom and Todd Terje their tracks sold in huge numbers leading to incredible gigs at some of the finest clubs and festivals all over the globe. As the Nu Disco scene slowed down towards the end of the last decade the duo went on hiatus. They are now back and making some brilliant music, with some seriously classy edits already under their belt, check out their ace Playing With Knives edit below, they are now back working on original music again with a string of releases lined up for the new year.
Drop Out Orchestra's latest release is a collection of brand new edits featuring their interpretations of personal favourites, obscurities and a few stone cold classics. It's a superb selection of tracks and to celebrate they have put together a DJ mix of the collection for us which you can check below. Please give it a share over on Soundcloud and help us spread the love x
We also spoke to Daniel from Drop Out Orchestra about their career to date, his studio, his influences and loads more.
To buy the Drop Out Orchestra's 2020 Edits mix and album check: https://dropoutorchestra.bandcamp.com/
Hi there Daniel,
Thanks for speaking to us today.
As one of our favourite artists from the original Nu Disco Scene in the early 10's we were hugely pleased to see Drop Out Orchestra back with some ace new material at the tail end of last year and then following it up with some great tracks in 2020. Musically what would you say the ethos of Drop Out Orchestra is right now?
Fun! Now more than ever we make sure we're having fun in the studio.
Going back to the very start, what your first memories of electronic music and what was your journey to becoming a producer?
My first ever memory is probably hearing kraftwerk over at a friend's house when I was 10 or so. After that I knew what I had to do. So I released my first EP in 1989. It wasn't that good, but it was a great experience and mom bought a couple.
What was the first house record that you bought?
I was into D.A.F. so I got their "1st Step To Heaven" album that had "Brothers" on it. That has got to be the first, technically speaking. Not sure if that counts though.
Other than I can't remember. It was probably "Big Fun" or "The Party" or Yazz.
After taking a hiatus from the scene for a few years this now feels like a real concerted effort to get back to the consistency that you had in the early 10's. Is that a fair perspective?
Yes I guess so. This time around I'd like to think we're better at saying no to things, so we can stay focused on the stuff we really want to do. We pulled ourselves together again because we wanted to play music, write songs and maybe play the odd gig.
You have been together as Drop Out Orchestra for more than a decade. How did you first meet, what set you on the road to being a duo and what was your first gig?
We met through Inko's wife and my ex-wife, who are cousins. So we hung out for years in the family's summer house during the holidays, playing music, raising our kids and doing normal things. I got my music career going a little bit with a few house projects, and I got Inko to play guitar on a couple of tracks.
Soon the DOO alias came up, the Daft Punk cover got some attention and the DJ requests came in.
I didn't want to go out on the road with just CD case, on my own. So I asked Inko to go with me and play the bass.
Our first gig was in Umeå 2010, in northern Sweden. We rehearsed a couple of times. To be honest, we didn't know what the hell we were doing. It was nothing like the sets we did towards the end of 2013.
Please can you give us three tracks from across your discography which you would say are quintessentially Drop Out Orchestra?
Drop Out City Rockers – International Track
Our Daft Punk cover that got us a lot of attention. I saw a video of Carl Cox playing it somewhere. That was nice.
Drop Out Orchestra – Ego
"Ego" was the first song of a lot, if not all, of the gigs we played 2011-2012. Quite often I would layer it with bits from "Sound of da Police" by KRS-One, and Inko would get muscle cramps by the five minute mark. That's because it's an F-tune. If you play the bass you know what I'm talking about.
Paul Weller – Starlight (Drop Out Orchestra Remix)
When we got the official request to remix Weller that was…beyond words . I've never been so proud in my life.
How would you say the scene has changed over the last decade since you first started out as Drop Out Orchestra and what lessons have you learned from your first real international success that you plan to put into practice as you push into 2021.
I guess one of the things that comes to mind is vinyl, or rather how little there's left of it. I understand the basic principle, without buyers we can't manufacture it, but it still makes me a little sad. When we started out I ran a couple of labels. I even had hand made super limited DOO 7"s, 10", things like that.
The biggest lesson learned from last time around has got to be the saying no bit. Now, we won't do remixes or collaborations or gigs or anything we don't really feel like doing. There's no career that needs pushing. We've already remixed Paul Weller.
You have a brand new Edits compilation out right now along with a one hour mix which we premiered today and which you can check above. What can you tell us about the compilation and what are some of the key tracks on there for you?
The compilation is a mix of some of my all-time favourite songs, like "Love The One You're With" by Stephen Stills and "El Que" by D.A.F., some genuine obscurities, like the Niels Jensen track and a couple of classics, like "Cucaraca Macara" and "Flight to Tokyo".
There are a lot of hours gone into this mix, as I hope you can tell. A couple of the edits are obviously throwaways, but most of them took me days to complete. I cut them up manually in cubase, sometimes moving every 8th note.
Two of the key tracks for me are "Beggin'" by Timebox and "Generations of Love" by Jesus Loves You (Boy George).
I spent a lot of time on the Timebox song. It's a late 60s track and fortunately most of the music was hard panned to the left with the vocals and strings hard panned to the right. This made editing more fun. There's some extra drums and some effects on there, but that's all I added.
I think Boy George is hugely underrated, especially in England where a certain kind of people don't take him seriously. I think it's the same mechanism that made British house producers in the early 90s put shrink wrap on their 12s to make them look American, thinking people wouldn't buy uk house. The brits have interesting mixed feelings about being British, and I love to poke into that. Anyway, the More Protein label that Boy George ran with Jeremy Healy has some hidden gems and it deserves a revival. Maybe a couple of fresh remixes? I'd put LNTG on "After The Love" and Ray Mang on E-Zee Possee!
One of the key aspects that stands Drop Out Orchestra apart in the disco and edits scene is the fusion of live instruments with the digital production to create a wonderfully warm vibe. What are the essential instruments, studio equipment and plugins that you use in crafting the Drop Out Orchestra sound?
The essential sound for us has been the electric bass. It hasn't always been Inko, the first tracks I did the bass lines on a plug-in on the computer, but the days it's all about the red bass guitar!
Apart from that I'd say add some sort of random noise, like a party ambiance or tape hiss or animal sounds. A lot of tracks sound too clean.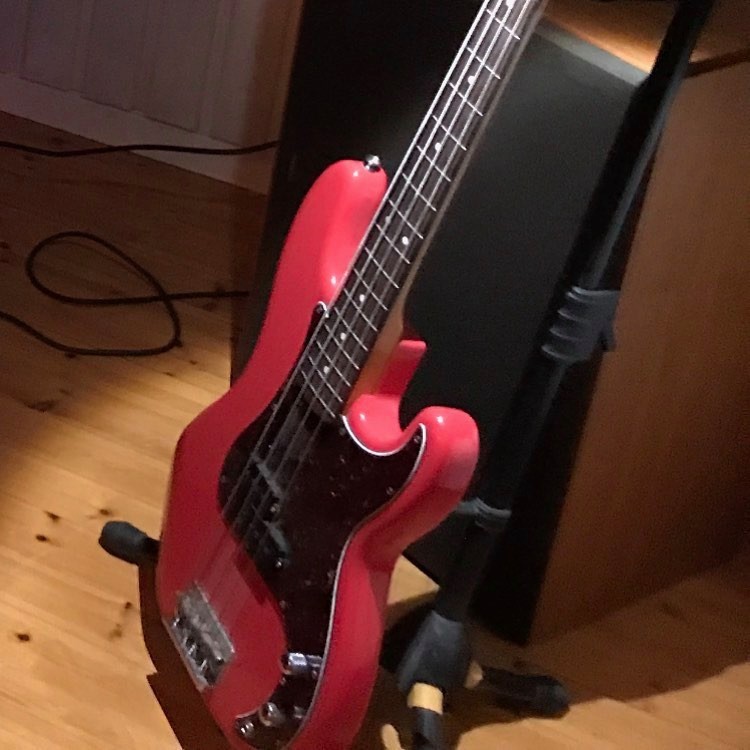 Please can you give our readers three studio tips which will make their lives infinitely easier when if comes to crafting the perfect edit?
Cut tracks up manually, don't use ableton or similar. It just doesn't get it right. Use your ears.
Try to "mask" particularly difficult tracks with sounds hitting slightly before the beat, like a handclap, percussion or an effect.
If you are adding sounds, make sure they fit the mix. You can't have a crisp 2020 sounding digital grand piano on top of a 60s record, or so.
What would you say have been your favourite Drop Out Orchestra career moments to date?
I'll never forget some of the bigger clubs we played in Brazil or the festivals in Mexico or Australia. The day Inko fell asleep backstage at a festival in Monterrey in Mexico 2012 was unforgettable too.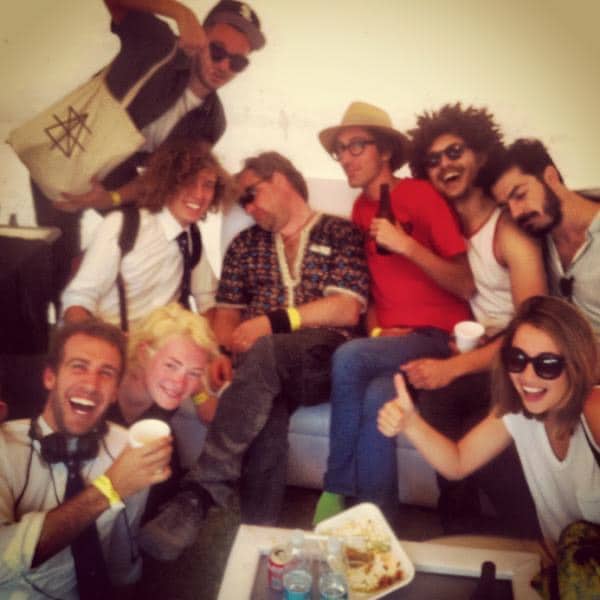 Who are your greatest influences as a producer?
Ray Mang – Number One
What can I say? I've spent a decade or two trying to rip off this track, not ever coming close. I loved it the first time I heard it.
Faze Action – In The Trees (Original Disco Mix)
It's hard to imagine nu-disco without Faze Action. They were true pioneers. It just sounded so unbelievably different from everything on the planet when it came out! And it was so cool! Still sounds shit hot!
Lindstrom – I Feel Space (Original Version)
Lindstrom just knocked me right out with this. I'd never heard anything like it. I immediately started all my tracks with a crash on the 2s!
You have been working with one of our favourite producers, Monsier Van Pratt, on some new material. What can you tell us about that collaboration and when can we expect to hear the fruits of your work together?
Jesùs is fantastic! We have been working together on four new tracks, but that's about all I can tell you right now! I do know for a fact that we will be working some more together soon!
What else can we expect from Drop Out Orchestra in the next 12 months?
I think we will release at least four major singles, all vocal stuff, within the year, I can't give you any details yet but it's looking very promising, we have been busy the results are super exciting!
To buy the Drop Out Orchestra's 2020 Edits mix and album check: https://dropoutorchestra.bandcamp.com/
For more info on Drop Out Orchestra check:
Facebook: https://www.facebook.com/DropOutOrchestra/
Soundcloud: https://soundcloud.com/sick-835952562
Instagram: https://www.instagram.com/dropoutorchestra/
Twitter: https://twitter.com/dropoutorch
Tags:
Drop Out Orchestra
,
nu disco