Felipe Gordon picks his Top 10 Heist Recordings tracks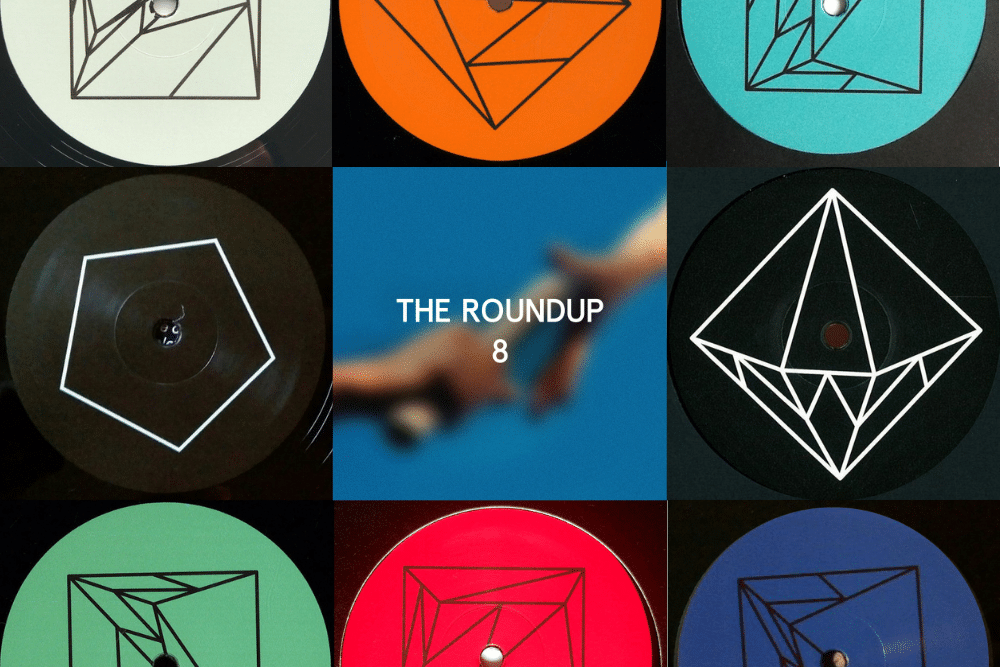 Felipe Gordon picks his Top 10 Heist Recordings tracks
Heist Recordings have just released their annual 'Round Up Ep' now notching up Part 8. It's another brilliant selection of tracks which see's them team up their artists from 2021 to rework each others tracks, completely re-imagining some of the label's finest moments. We premiered Felipe's immense mix of JKriv and Peter Matson's New Friend from the EP a couple of days ago which you can check below and you can also check our review HERE.
Grab the EP from: https://heistrecordings.com/album/the-round-up-pt-8
Felipe Gordon has been a long time favourite here at LV online. His combination of classic and deep house, deep disco often with Latin edges never fails to hit the spot, indeed he manages to keep the standard sky high across all of his releases. His stellar rise over the last couple of years is both fantastic to see and unsurprising given his consistently excellent releases which has seen him become one of the truly stand-out house artists on the scene today.
With the Round Up Part 8 hitting the digital shops today we took the chance to ask Felipe about his favourite ever releases on Heist the label behind the release. Expect 10 of their absolute finest musical moments.
We asked Felipe about his choices.
"I couldn't say which one is my favorite track to be honest. This is a list of my all time favorite tracks on the label in release date order. Each one of these tracks deeply influenced my sound. Listening through this list reminds me how much this label got me on a first listen. I wanted to release there so badly hahaha. I was like "all the cool cats are here" and indeed they did mark a period in time of house music in my opinion.
Please enjoy!
FELIPE GORDON
Max Graef – Zitze
Brame & Hamo – Ghetto For You
Detroit Swindle – In Reverse
Frits Wentink – Rising Fallen Coconut
Fouk – Lefty's Bar
M.ono – Volle Schnauze
Fouk – Lefty's Bar (Brame & Hamo Remix)
Scan 7 – All For Me
Detroit Swindle – Yes, No, Maybe
Felipe Gordon – Highly Deep And Conductive
For more info please check:
Felipe Gordon Facebook: https://www.facebook.com/felipegordonmusic/
Felipe Gordon Soundcloud: https://soundcloud.com/felipe-gordon
Felipe Gordon Instagram: https://www.instagram.com/felipegordon/
Jkriv Facebook: https://www.facebook.com/jkrivmusic
Jkriv Soundcloud: https://soundcloud.com/jkriv
JKriv Instagram: https://www.instagram.com/jkriv/
JKriv Twitter: https://twitter.com/jkriv
Peter Matson Facebook: https://www.facebook.com/petermatsonmusic
Peter Matson Soundcloud: https://soundcloud.com/petermatson
Peter Matson Instagram: https://www.instagram.com/petermatsonmusic/
Peter Matson Twitter: https://twitter.com/realpetermatson
Heist Facebook: https://www.facebook.com/HeistRecordings/
Heist Soundcloud: https://soundcloud.com/heistrecordings
Heist Instagram: https://www.instagram.com/heistrecordings
Heist Twitter: https://twitter.com/HeistRecordings
Love this? Check out more from Heist Recordings here
Tags:
brame hamo
,
Detroit Swindle
,
felipe gordon
,
fouk
,
Frits wentink
,
Heist Recordings
,
M.ono
,
Max Graef
,
Scan 7