LV Premier – JKriv & Peter Matson – New Friend (Felipe Gordon Deep Remix) [Heist Recordings]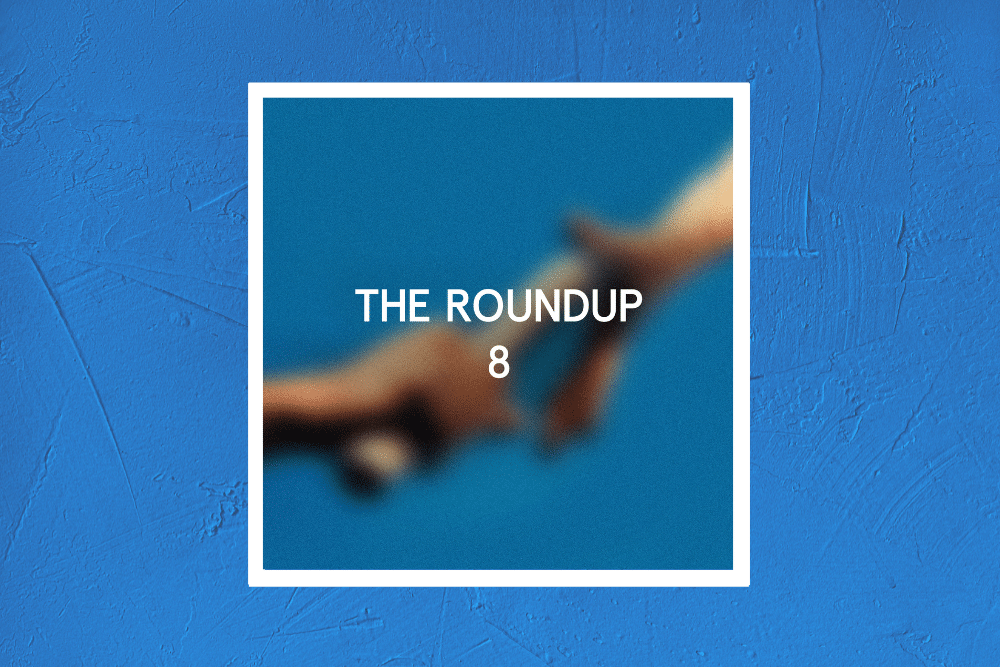 LV Premier – JKriv & Peter Matson – New Friend (Felipe Gordon Deep Remix) [Heist Recordings]
Heist Recording's Round Up Series has year on year lavished us with some truly wonderful house music. If you haven't come across the series before the concept is simple but brilliant. Heist get together all of the artists who have released with them in the previous 12 months and get them to remix each others tracks thus creating entirely new takes on some of the labels finest moments.
This years crop of artists is another mouth watering prospect as Fouk, JKriv & Peter Matson, Marina Trench, Makez, Lore of the Samurai and Felipe Gordon all line up together.
Our premier today see's Felipe Gordon take over the remix duties on one of our favourite tracks of 2021 Jkriv and Peter Matson's New Friend flipping it into a deep and scintillating slice of house music filled with euphoric synths and bubbling keys, combining a touch of 90's cool with 20's production brilliance.
Across the EP the artists have excelled themselves. Jkriv and Peter Matson have turned in a high energy bubbling dancefloor boogie remix of Money for Fouk replete with acid edges and ravey key stabs.
Makez, who's album City of All was a real 2021 favourite, have taken Marina Trench's Wake Up into deeper broken beat territory delivering the perfect 6am morning after track.
Covering similar musical territory Fouk's take on the mysterious Lore of the Samurai's Justifice is another dreamy horizontal moment, wonderfully evocative you can picture the gentle morning heat rising and the drips of water rolling gently down the inside of the windows emanating from it's very being.
Marina Trench meanwhile takes Felipe Gordon's Highly Corrosive Acid off to those deeper floors as rattling drums combine with key stabs and hooky vocal chops for a bounce of track which has those 90's Garage edges in abundance.
Closing the EP out Lore of The Samurai has delivered a steamy dancefloor affair for Makez's City of All. Another track with acidic edges it's a timeless take on one of the standout cuts from the album of the same name.
Another fantastic entry into the Heist discography!
Grab the EP from: https://heistrecordings.com/album/the-round-up-pt-8
For more info please check:
Felipe Gordon Facebook: https://www.facebook.com/felipegordonmusic/
Felipe Gordon Soundcloud: https://soundcloud.com/felipe-gordon
Felipe Gordon Instagram: https://www.instagram.com/felipegordon/
Jkriv Facebook: https://www.facebook.com/jkrivmusic
Jkriv Soundcloud: https://soundcloud.com/jkriv
JKriv Instagram: https://www.instagram.com/jkriv/
JKriv Twitter: https://twitter.com/jkriv
Peter Matson Facebook: https://www.facebook.com/petermatsonmusic
Peter Matson Soundcloud: https://soundcloud.com/petermatson
Peter Matson Instagram: https://www.instagram.com/petermatsonmusic/
Peter Matson Twitter: https://twitter.com/realpetermatson
Heist Facebook: https://www.facebook.com/HeistRecordings/
Heist Soundcloud: https://soundcloud.com/heistrecordings
Heist Instagram: https://www.instagram.com/heistrecordings
Heist Twitter: https://twitter.com/HeistRecordings
Tags:
Deep House
,
felipe gordon
,
fouk
,
Heist Recordings
,
JKriv & Peter Matson
,
Lore of the Samurai
,
Makèz
,
Marina Trench