Fish Go Deep's Shane Johnson Talks New Album This Bit Of Earth, Cork, Laurent Garnier, The Cure and The Cause & More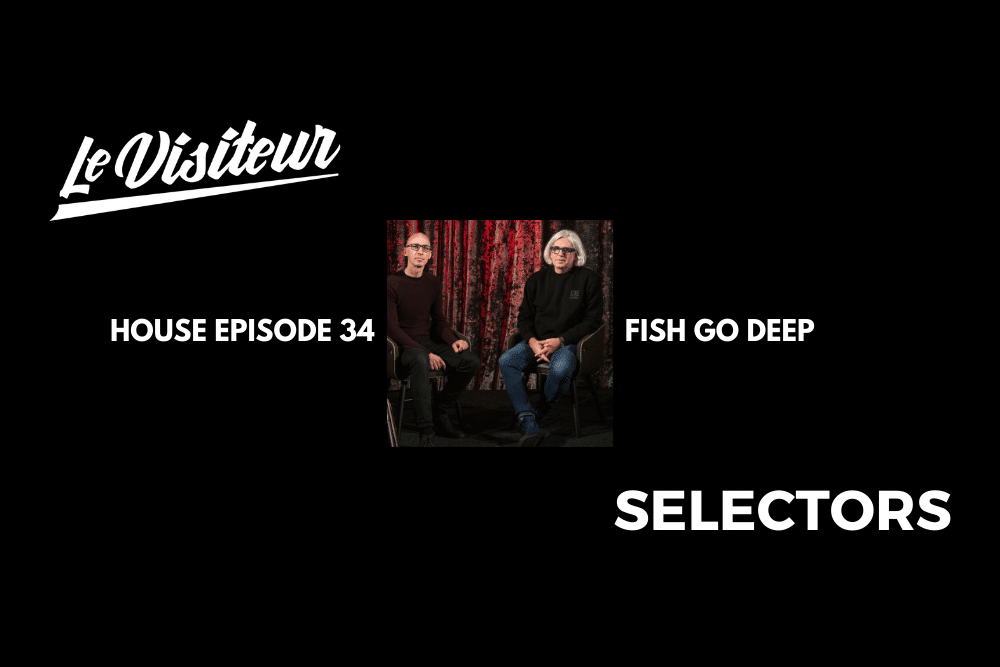 Fish Go Deep's Shane Johnson Talks New Album This Bit Of Earth, Cork, Laurent Garnier, The Cure and The Cause & More
Fish Go Deep, Cover Photo Cork, 2020 / Photograph Jed Niezgoda – www.jedniezgoda.com
Like what you hear? To help support LV Online buy us a coffee via Ko-FI. Click HERE
An Interview by the Insider for Le Visiteur
Irish House legends Fish Go Deep have been cooking up a storm now for nearly three decades between their classy dj sets, well loved radio shows, sweaty club nights and always outstanding releases. They are back with a brand new album 'This Bit Of Earth' featuring 9 tracks of deep electronica, chill and leftfield bliss. It's a very different album to their usual deep house output providing deep and intricate soundscapes which pull the reader into their warm and powerful embrace. It's a hugely rewarding listen.
To celebrate the release of the album The Insider spoke to Shane Johnson from Fish Go Deep about their career, it's a fascinating insight into the duo. Shane also put together a rather sublime mix for us which you can check below. Please give it a share over on Soundcloud and help us spread the love x
Buy Fish Go Deep's album This Bit Of Earth from: https://linktr.ee/fishgodeep
Hi there Shane,
Thanks for talking to us today.
You're both born, raised and still living in Cork is that right?
Greg was born in Dublin but moved to Cork in the 1980s. I've been here since year dot.
How far do you both go back?
We first met in the late 80s. Greg was playing at a club called Redz that I used to go to. I had started to build a bit of a house record collection so he asked me to join him behind the decks.
What was the music scene like in your hometown growing up as teenagers?
Like any small city, Cork only had a handful of alternative venues but it did have a quirky take on things, was pretty open to new music and wasn't particularly influenced by whatever was happening in, say, London or even Dublin at the time. A lot of the local bands had a very individual sound and look that gave the scene it's own identity.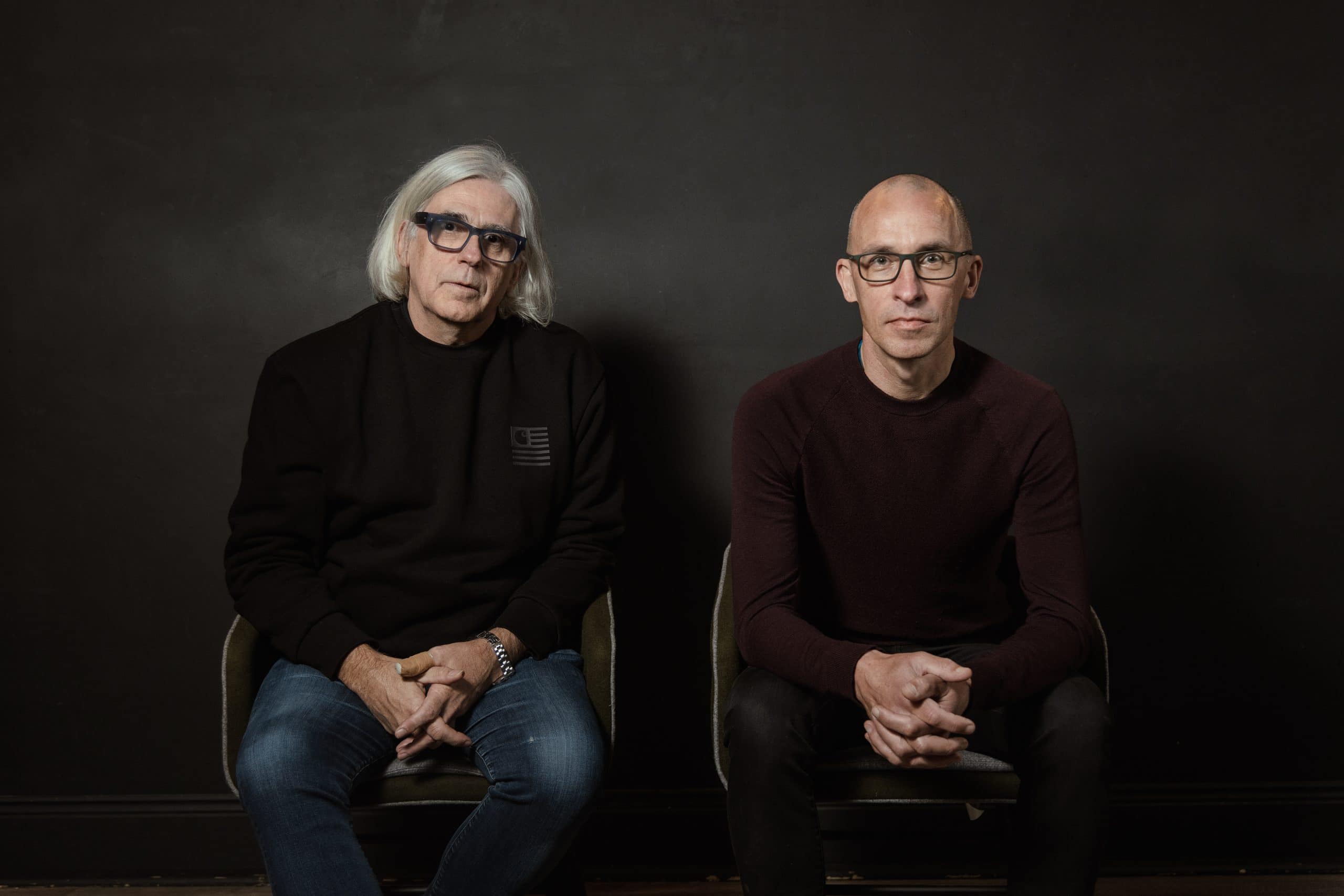 What records were you both listening to back then?
Hip-hop, rock, disco, funk, indie, reggae… whatever caught our ears.
Who were the first DJ's you were into?
When we started out there wasn't much of a club culture locally so The internet wasn't around and even mixtapes were hard to come by so we learned the ins and outs of DJing by just doing it. A few years later we started bringing guest DJs like Mike Pickering and Graeme Park over from the UK so we picked up more ideas from them.
Was it a shared love the same music that brought you together?
I guess so… we do both love music!
Sir Henrys – What can you tell me about the venue back in the day?
It was big, basic space with a great sound system, the kind of room that you can really lose yourself in.
It seems like you were pretty much responsible for bringing house music to Cork. Is that a fair comment?
We weren't the first people to play house tracks in Cork but Sweat was the first regular house night in the city.
What were the early 'Sweat' nights like there?
Innocent and exciting and wide open. This new music was a liberating force.
You booked a lot of talent there during the years you threw parties at St Henrys. Who were some of your guests?
So many favourites… Mike and Graeme, Charles Webster, Kerri Chandler, DJ Deep, Harri, Joe Claussell, Simon DK, Nelson Rosado, Erik Rug, Boo Williams, Glenn Underground, Jovonn.
I heard that Laurent Garnier played for 3 days straight once. Or is that a distorted rumour? Was he much fun?
Laurent is great – one of our early guests and a big crowd favourite. He did play a six hour set for us once but the three days story probably refers to the time Kerri Chandler came over with Jerome Sydenham and Arnold Jarvis and basically played all weekend. It was incredible. We had to pour them back on to the plane!
When was the moment you called yourselves Fish Go Deep? Who's idea was it?
We ran a shop in the early 90s called Fish Records and, when we needed an artist name in a hurry for our first EP, the best we could come up with was Fish Go Tech. We originally planned to change the last word of our name to reflect the style of each release but soon realised that might not be the best way to build a profile and so stopped at Fish Go Deep.
Was your first release 'In Motion' in 1994? That was a more electronic vibe than your deeper soulful house signature sound. Were you heading off in a different direction initially?
We had no idea what we were doing initially! A bit like our DJing, we learned production by just spending time at it.
I guess everyone asks you about The Cure and The Cause. First out in 2005 on Go Deep right? Do you remember writing it? How did come together?
It was part of an album of songs we wrote with Tracey K and we loved it straight away. Dennis was on a roll at that time and we had been playing a lot of his music so we thought he'd be perfect for the remix. Turns out, we were right! It came out on our own label first and was big in NY house circles, then Simon Dunmore licensed it for Defected and it crossed over into the UK scene and beyond.
'Stand Our Ground' and The Outlaw Ocean Music project. What can you tell me about that? Are you still involved?
The New York Times reporter, Ian Urbina, specializes in stories about the oceans, focusing on environmental and human rights issues. In 2019 he asked us, and a bunch of other artists – Vince Watson, Fouk, etc – to get involved in a musical project to accompany his upcoming book, The Outlaw Ocean. We wrote an EP inspired by stories in the book and using samples from his huge archive of field audio, recorded on his travels on the world's oceans.
You were prolific on pirate radio in the early days. What station did you first show out on? Do you remember what the set up was like where you did the show?
Our first station was the aptly named and very short-lived Dross FM, based in a run-down old warehouse by the river Lee. On a clear day the signal reached about a mile across town. We had a great run on a more organised pirate station, Radio Friendly, from the mid 1990s and later moved to a commercial station, Red FM.
Your Fish Go Deep show is a weekly now. Do you get together to plan the shows? How do you source new music?
While we'll usually throw a few classics into the mix, the show has always been about introducing listeners to new music. That's what keeps us excited and why we still do it. So we're always listening out for new stuff… digging through lots of promos, various sites, record shops when they're open, other DJs.
You are about to release your third studio album. When you start to make an album how do you begin? Do you begin with a concept or do you fiddle around with sounds initially?
It's a very different process to making individual tracks. Having a theme or, dare I say, a concept for an album can really give you a strong focus. This record seemed to come together quite naturally. One track began to lead to another and echoes started to appear back and forth throughout. We didn't start first day with a list of themes but they slowly emerged over the course of recording.
You made your forthcoming LP 'This Bit Of Earth' at the end of 2019 and last year. It's a very unexpected affair for you legends of the deep house scene. How did this collection come about? The album feels sad and melancholic in parts but also hopeful. Does this represent your feelings from the time?
What's going on in your life always finds a way in to the music so all the upheaval and mood swings of the past year is all in there. Maybe a little bit of hope looking into the future too.
Suburban Key is so emotional. Sounds like Four Hero. Did something special happen when you were making this track as it feels very intense and very moving..
Thanks, that's good to hear. It was one of the later tracks we wrote and I think it best captures the feelings and mood of our year.
So much music today is made with minimal equipment, plugins and in a few hours, with just a laptop. Do you have an opinion on that? Do you think its possible to make good music in such a short amount of time?
Some of the greatest house tracks in history have been made in a couple of hours with a single keyboard and a drum machine so a short timespan and minimal equipment aren't necessarily problems. For us, however, music usually takes a little longer to develop and sometimes tracks can really benefit from a bit of distance. It can help to leave something rest for a while after the initial work and come back to it with a more objective ear.
What pressures/ challenges do you think young DJs and producers face now that you did not have in the 90s?
The sheer volume of music released means that it's hard to stand out from the crowd. Technology has made it much easier to produce and distribute, which, on the face of it, is a good thing. But it has led to a glut of generic music-by-numbers and it's becoming increasingly difficult to dig out the real gems.
What do you think about the presence of social media in music? How much attention do you pay to it?
It's part of life and a major way to get your music to people so you pretty much have to engage. I could think of better ways to spend time though.
As producers that have been in the game for such a long time, what advice would you give to young producers today.
Take your time to find your sound.
What's the best bit of advice you've ever been given?
Don't be afraid to clear the dance floor once in a while.
If you weren't both making music for the last 25 years, what do you think you would both be doing now?
Maybe writing about music.
If you had to give instructions to someone about to listen to your new album, what would you say?
Dim the lights.
For more info on Fish Go Deep please check:
Website: http://www.fishgodeep.com/
Facebook: https://www.facebook.com/fishgodeep/
Twitter: https://twitter.com/fishgodeep/
Insta: https://www.instagram.com/fishgodeeper/
Tags:
Deep House
,
Fish Go Deep