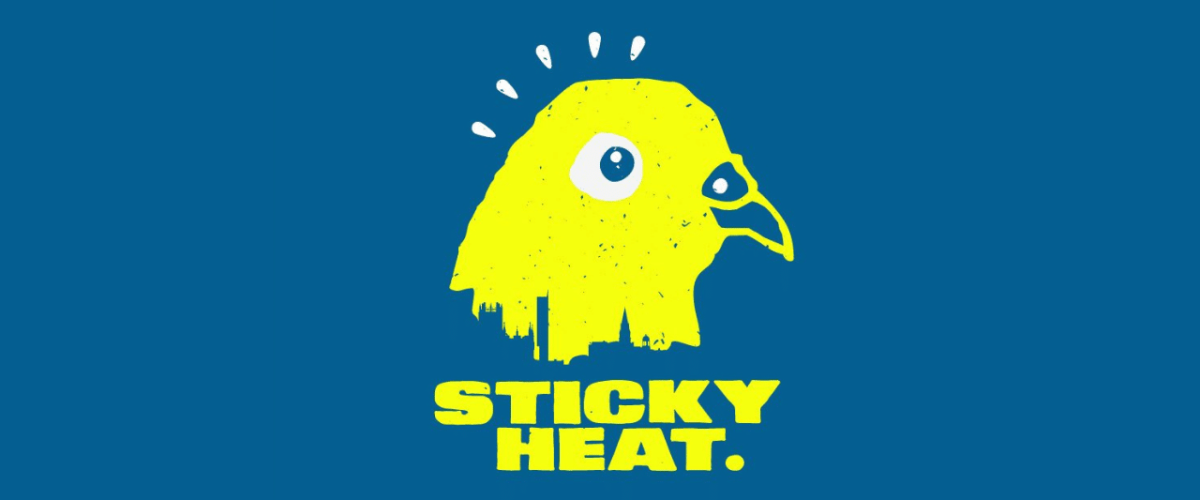 Sticky Heat Big 6 – May
Like what you hear? To help support LV Online buy us a coffee via Ko-FI. Click HERE
With the club scene on the verge of opening up again, Manchester based party starters Sticky Heat have been wasting no time at all on getting some seriously hot parties set up for the coming months. With two sold out Sticky Heat parties already announced in Manchester, Marco the man behind the brand is now taking the night over the M62 to Leeds on Saturday 4th September with an alfresco day and night party alongside Sprechen, within the Yarden at Sheaf St. featuring Raw Silk, Elliot Lion, Lucy Locket, Son of Bangers and residents Muddy Feet, Massey and Marco himself.
Full party details are available below and tickets are available exclusively on Dice… Don't delay though, the last two post-lockdown parties sold out in 24 hours!
You can also catch Marco at Camp Bestival in Dorset on Sunday 1st August and the Live Forever 90s Festival on the 14th August in Tunbridge Wells.
Marco is back below with his monthly column for Le Visiteur picking some of the hottest tracks to land over the last month. Expect deep electronica, synth house, leftfield disco, US House and Yacht Disco.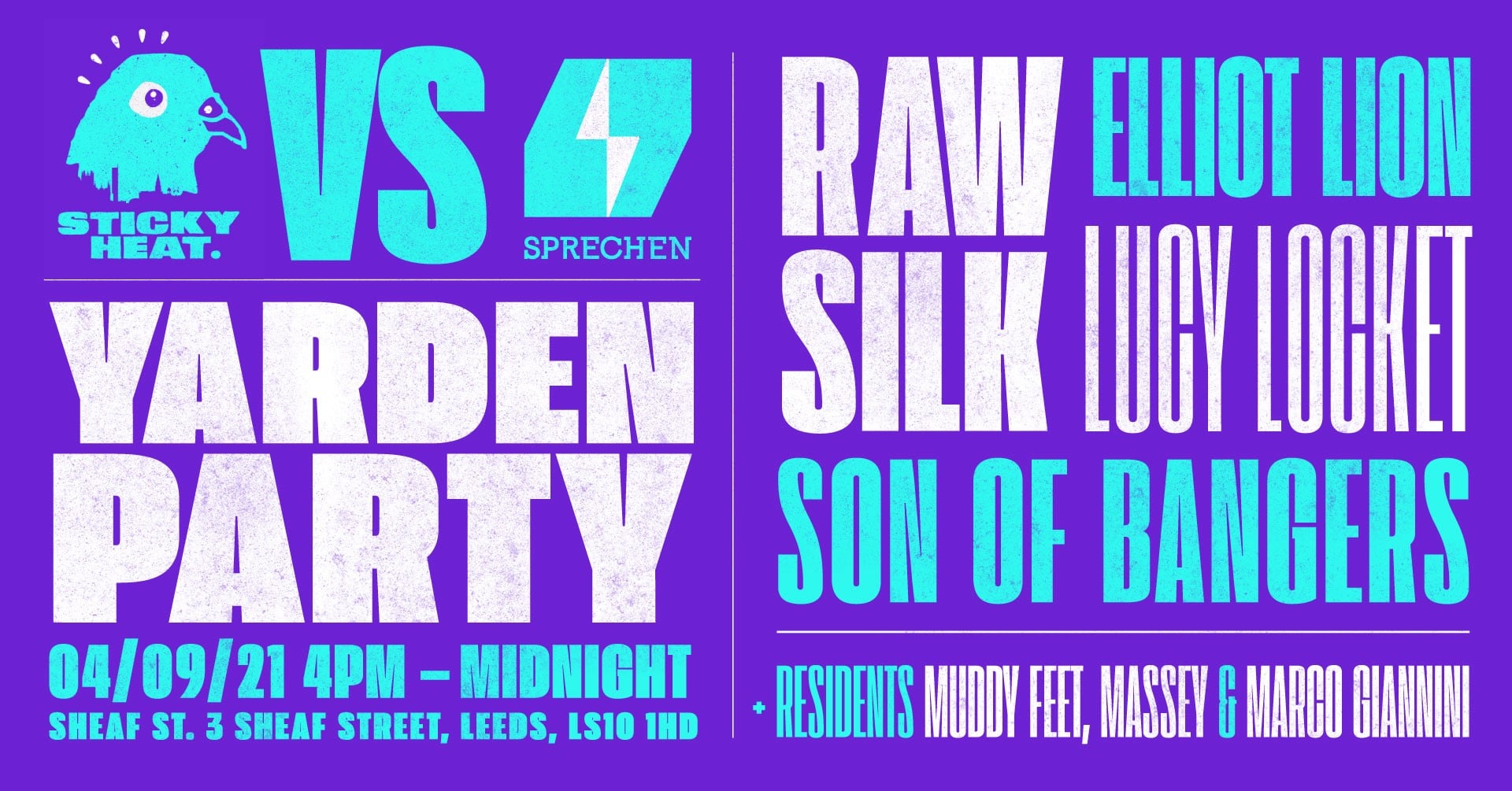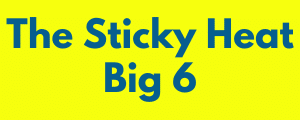 Naum Gabo – Ana One – Optimo Music
When I talk about my love for leftfield disco, this is exactly what I am talking about. Naum Gabo (Jonnie Wilkes and James Savage) release a 10-track compilation of lo-fi post punk, off kilter disco, synth-prog and new wave. This avoids all of the cliches that are awash in electronic music these days and is a really intelligent release full of incredibly unique yet really accessible electronic music.
The compilation nicely includes releases spanning the last 20 years, from 'Galore' that was released on Kompakt Extra in 2004, to the almost Tangerine Dream like 'Dino' and their incredible cover of 'Wet Job' by fellow Scots Fingerprintz.
This is an absolutely incredible release with, as the cliché goes, 'all killer, absolutely no filler'. It's so difficult to choose a favourite from the 10 tracks, as each track is incredible for different moods, but their cover of 'Wet Job' is a particular highlight.
Craig Bratley Feat. Amy Douglas – No In Between – Magic Feet
Wow, two of electronic music's hottest properties right now, Craig Bratley, a producer whose records have featured heavily in my sets for years, with a slew of releases on labels including To Rack & Ruin and Futureboogie; and Amy Douglas the absolute number one go to vocalist of choice these days, having collaborated and added her vocal magic to releases for such artists as Man Power, Horse Meat Disco and Soul Clap to name a few, have teamed up on 'No In Between'.
This a low stung, dub heavy slab of electronic music goodness, which bears more than a striking nod to early Massive Attack… which is no bad thing whatsoever.
Amy's vocals really take control of the original track, but in my opinion the Ashigaru remix is the real stand out, as it strips everything back, with Amy's vocals, sampled and teased throughout, with the track taking on a more hypnotic guise.
Sub-100BPM musical heaven.
Delahay – Deep Space Radio – Sprechen
Manchester's Sprechen are back once again with another slab of leftfield house and disco, this time coming from Bristol's Delahay with a four-track release which wears its Norwegian early-00s Nu Disco influences on its sleeve.
Lead track 'Megapolis' takes that cosmic sound but adds what feel like elements of trance, especially in the tracks fairly huge breakdown at the midway point. Massey comes in with a brilliant remix which is in his own words a 'Balearic trance' take on the original, but to my ears sounds a little more Depeche Mode-esque (minus Dave Gahan style vocals) and turns the original into a synth heavy, darker track altogether.
'It Just Felt Right', is a faster paced, driving, slightly darker track, with a stabbing drum pattern and again that cosmic, Italo influence that was prominent on the opening track, which comes accompanied with a stunning remix by Mancunian legend Martin Moscrop of A Certain Ratio fame.
Another heavyweight release from one of the best and most consistent labels around at the moment. Massey turns out the highlight though in a release with absolutely no duds.
Space Dimension Controller – Dispatch477 – AUS Music
Belfast's Space Dimension Controller is at the helm for the latest release on Will Saul's AUS Music imprint with Dispatch477 with three tracks of deep, hypnotic house music.
Opening track 'Dispatch477' takes things off on a gentle note with a subtle deep house cut with its right kick drum and delicate synths.
Follow up track 'Upper/Lower' maintains the deeper theme, but takes up a notch with it's punchy, almost staccato intro that leads into rich and warm deep synths that wouldn't be out of place in an 80s John Carpenter soundtrack.
Taking this musical chain into the third track, 'Polymer Pyramid' carries that almost John Carpenter-esque influence over with a track that gently builds on top of a throbbing base line.
A great overall package, but 'Upper/Lower' is the standout of the trio for me.
DJ Emma – High on Music – Unquantize
Wiltshire based DJ Emma's debut release for DJ Spen's Unquantize label is a glorious slice of soulful, vocal, percussive house music which comes just in time for summer and what hopefully will be a return of clubs and festivals.
It is a sound that you would expect the Baltimore legend to sign to his imprint, but the surprise within the release is its change from a standard 4/4 beat into a breakbeat midway through the track, throwing a curveball as to the direction of the track, all on top of a chant of "we get high on music" that runs right across the release.
You can very much see this being played across those alfresco day time sets this summer. Definitely one to check out and DJ Emma a definite name to watch.
Various Artists – Yacht Rock & Disco (Volume 1) – Midnight Riot
Midnight Riot is one of the longest running, most consistent, most solid disco labels around. You very much know what you're going to get with this label, and it rarely disappoints.
Their latest compilation is out just in time for summer and focusses on one of my favourite sub-genres, the boat party's best mate – yacht rock!
This 15-track compilation (an absolute bargain at a mere £8 on Bandcamp) weaves between summery, low BPM disco and smooth yacht rock and AOR edits – for me, I'm more partial to the yacht rock element of this compilation, with the likes of Mark Brickman taking on 'I Keep Forgetting', Amma covering 'Sweetest Taboo' and label owner himself Yam Who? With a sterling edit of Steely Dan's Kid Charlamagne.
Overall, this is a package well worth the investment. An essential tool for those DJs playing on beaches, terraces and boat parties over the coming months.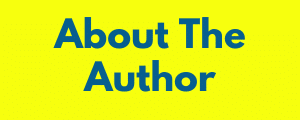 Marco Giannini
Marco is a DJ, promoter and writer based in Manchester. He runs the Sticky Heat parties across the city, he is also one half of the Son of Bangers duo who broadcast their bangers heavy show monthly on Ripe Radio.
You can also catch Marco across the city at his residencies at The Refuge, Electrik and Electrik Box
For More Info Please Check:
For More Info Please Check:
Marco Giannini Facebook: www.facebook.com/djmarcogiannini
Marco Giannini Soundcloud: www.soundcloud.com/wearestickyheat
Marco Giannini Instagram: https://www.instagram.com/djmarcogiannini
Marco Giannini Twitter: https://twitter.com/DJ_MRTG
Marco Giannini Bandcamp: www.bandcamp.com/mr_marco_giannini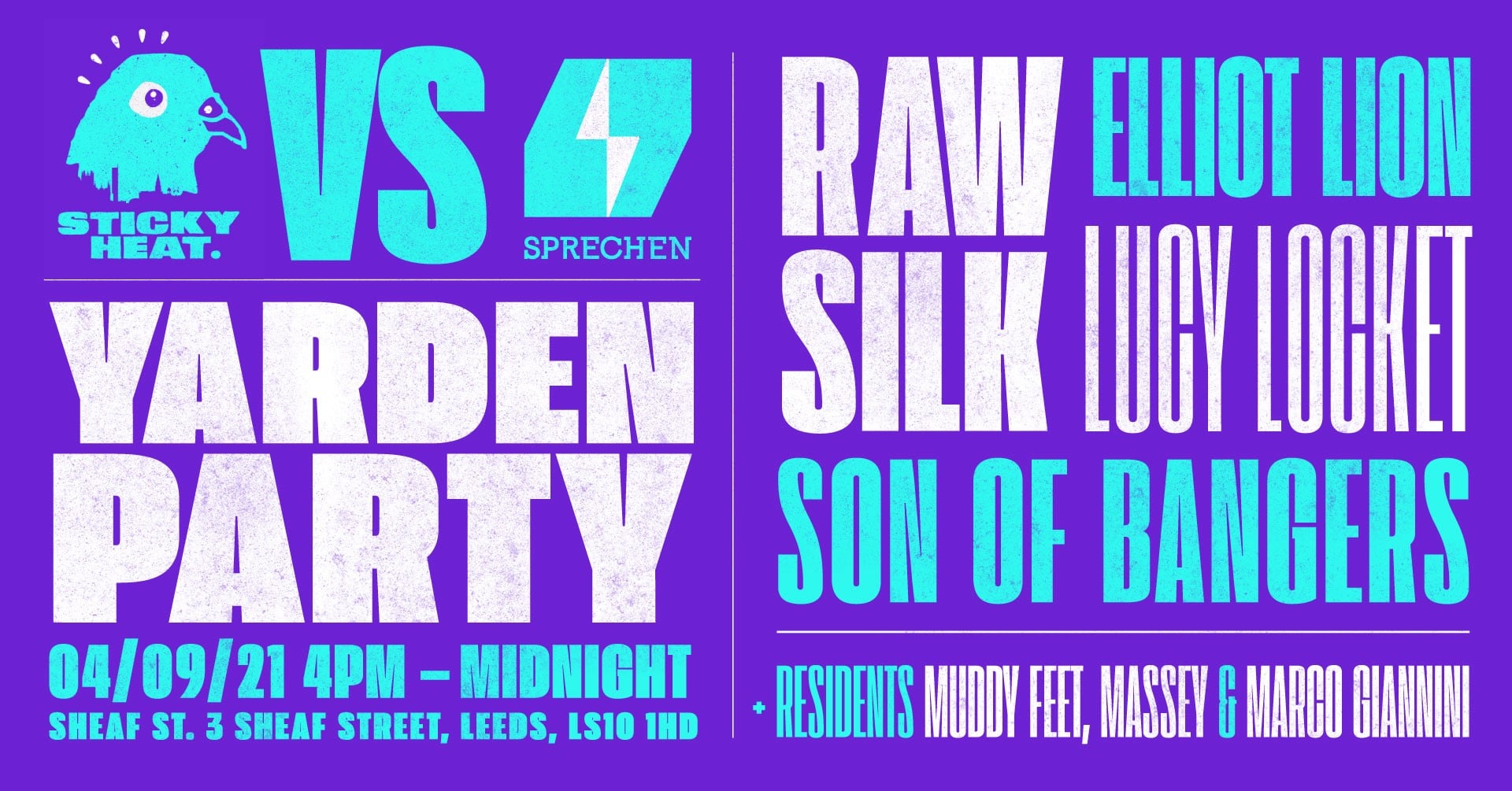 Tags:
Aus Music
,
Craig Bratley
,
Delahay
,
DJ Emma
,
Feat. Amy Douglas
,
Magic Feet
,
Marco Giannini
,
Midnight Riot Records.
,
Naum Gabo
,
Optimo Music
,
Quantize Recordings
,
Space Dimension Controller
,
Sprechen
,
Sticky Heat