Fred Everything – 7 Tracks Which Massively Influenced My Career (LV Legends)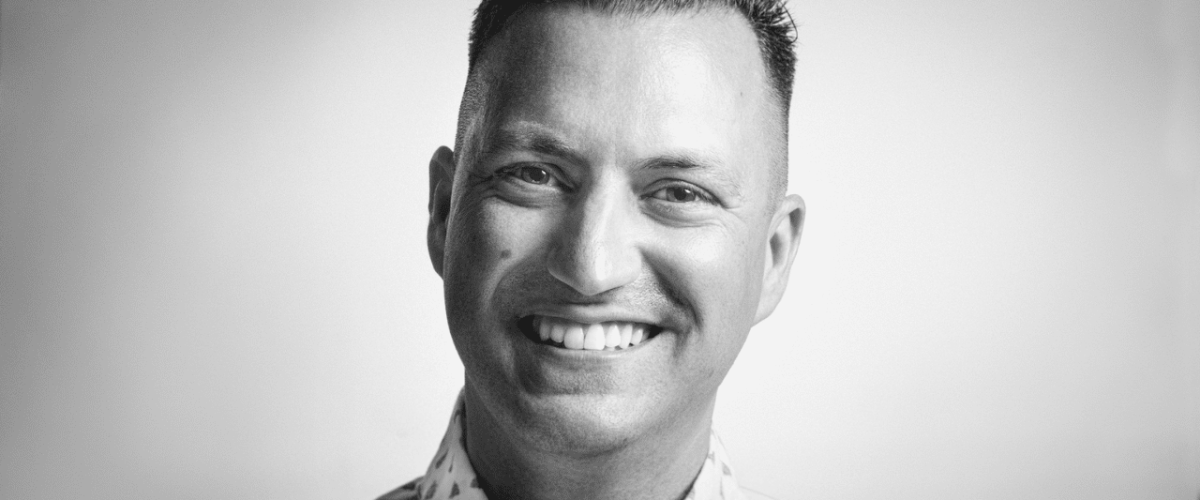 Fred Everything has been a DJ/Producer that we have long admired here at LV HQ. A producer who has released tracks across the house sphere from deep through to classic US vocal he's got that DJ's touch in the studio, creating tracks which work the dance-floor to perfection.
A prolific producer his discography runs deep, notching up some 55 pages alone on Traxsource with releases there dating back to '98 and pre digital vinyl releases stretching even further back to around '95. With releases and remixes on Om, Freerange, Defected, 2020 Vision, Large, Nervous, Toolroom, Atjazz and Salted he's an artist who is clearly held in high esteem by his peers. His own label Lazy Days has also built a rock solid reputation since launching back in 2005. A vessel for Fred Everything's own production and collaboration it has also seen some of the most respected producers on the scene pass through.
Fred Everything's latest release sees him land on the mighty Compost Records collaborating with Ottawa's Trevor Walker on the sublime E.S.M. (Earth, Sun, Moon). You can check out the premier of the dub below.
Grab the EP via: https://CompostRecords.lnk.to/FredEverythingTrevorWalker_ESM
We are very pleased to invite Fred onto our legends series to talk about some of the tracks that have influenced his career and his own tracks which have shaped his career over the last two decades. It's a fascinating selection charting the last two decades.
Fred Everything – 7 Tracks Which Massively Influenced My Career (LV Legends)
1.Pepe Bradock – Life
15 years later, a Soundcloud user insisted I copied Pepe Bradock's on my track Ô on Atjazz Record Company. I thought of course he was wrong but I thanked him for the compliment!
Fred Everything – Ô
————
2.Metro Area – Miura
Fred Everything – Here (Now) (A 2020 Space Disco Odyssey)
————
3.Ron Trent & Chez Damier – The Choice
[1993 – KMS US]
This remix I did of my friend Llorca (aka Art Of Tones) shows my the influence that Prescription had on me with the call and response chord work.
Art Of Tones feat Jaw – Call The Shots (Fred Everything Lazy Vox Revision)
————
4.Tuff Little Unit – Join The Future
[1991 – Warp UK]
Fred Everything – Winter Tones
————
5.I:Cube – Oblivion (Dixon's Edit)
[2004 – Versatile FR]
Fred Everything – Barbarella (I:Cube Parisian Sleeze Remix)
————
6.Presence – Better Day
[1997 – Pagan Records UK]
Fred Everything – For Your Pleasure
[2003 – 20:20 Vision UK]
————
7.Round Two – New Day
[1995 – Main Street DE]
Basic Channel's Markus Ernestus and Moritz Von Oswald (Maurizio) may be known as masters of the dub techno genre, but they also made one of the best Deep House tunes ever.
Simple backing track, lead by Andy Caine's soulful vocal. Perfection. The original pressing is not the best so i dared make a personal edit of it and extended the beginning and end in a respectful way. It reminds me of a great night at the Sub Club ages ago. Classic tune in a classic club.
Fred Everything & Robert Owens – I'll Take You In
[2020 – Lazy Days Recordings CA]
Charles Webster
,
Chez Damier
,
Compost Records
,
Deep House
,
Dixon
,
fred everything
,
i:cube
,
metro area
,
ron trent
,
Warp Records