Milton Jackson Talks about his 'House Arrest' EP, Freerange Records, collaborating with Shur-I-Kan, Giles Peterson & more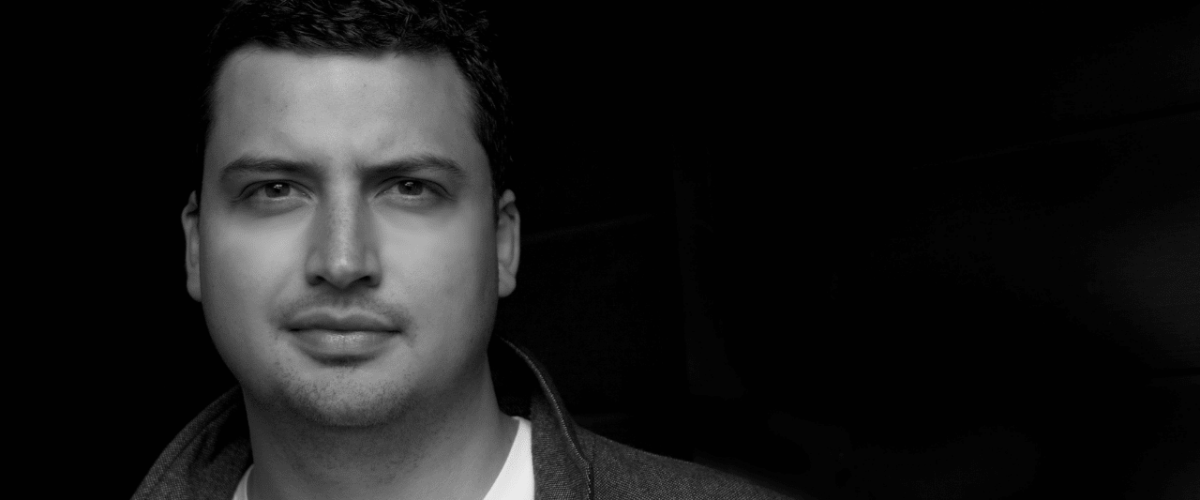 Milton Jackson Talks about his 'House Arrest' EP, Freerange Records, collaborating with Shur-I-Kan, Giles Peterson & more
Like what you hear? To help support LV Online buy us a coffee via Ko-FI. Click HERE
An Interview with the Insider for Le Visiteur
Much respected DJ and producer Milton Jackson has been making music for a double decade. Easily one of the most respected producers of the UK Deep house scene it's a pleasure to have him back quick smart and in sterling form following his recent killer EP with with Shur-I-Kan. Dropping on the 3rd December is the 'House Arrest EP' on London's Freerange Records, we catch up with him ahead of the release.
Where are based Milton? Is that where you're form then?
I'm based just outside Glasgow at the moment. I've lived in Edinburgh previously and a little village called Churchill in Oxfordshire. 
What's the mood like where you are now with the pandemic?To be honest it's pretty much like pre-pandemic at the moment apart from mask wearing in public areas, things feel fairly normalised. Whether that's a false economy or not remains to be seen!
Is the night scene, live music happening?
Yes absolutely, all systems go. 
I'd love to know.. were you a DJ before you became a producer? What came first?
I always messed about with vinyl decks when I was younger, but I was primarily a musician (classical guitar for many years) first then got into electronic music production in my teens. I was in various bands growing up and I got really interested in the technology side of it which led to production. Cool Edit 96 and a Fostex 4 track machine was my first setup before I got an MPC2000. I got really into polyrhythms with the 4 track, Recording melodies in 12/8 and layering another melody in 13/8 and it would go out of sync by a quaver each bar – you would get all these random melodies coming out. I got really into that for a while!
I remember I convinced my Dad to buy me a Roland MBD-1 when I was around 15/16 which is a really bad ROMpler. I mistakenly thought it was for DnB production styles but in reality it was heinous 'session musician' bass and drum sounds. So that was a bit of a mistake. Sorry Dad.
I grew up in the 70s and I'm not saying you did too. Radio was really important when I first started my musical journey. Who did you listen to on the radio? How important was this in your music education?  
John Peel was a staple. Friday nights on Radio 1 used to be great before you went out. Vague memories of waiting for Gilles Peterson to debut MAW – Backfired on Radio 1 in the early hours.
Can you remember the time, and the records that turned you onto house music? 
When I first started going out in Edinburgh to clubs, I used to check out Gareth Sommerville all the time and his sets really cemented my love of US house. At the time I didn't even know what the records were at all which was really quite enjoyable.
What were the clubs and nights you went to in the early years? Who was playing?
Well Gareth was in Edinburgh at the Honeycomb – then when I moved through to Glasgow it was Stevie Sole and the Sole guys at Buddha playing more soulful stuff. Then of course guys like Harri and Domenic at Sub Club. If I were feeling brave I would venture to the Arches. There were tons of clubs in Glasgow in the 2000/10s. The current administration in Scotland has a bit of a puritan streak and they have tried their best to kill club culture in Scotland through various means (in my opinion)
You've been making music for over a double decade now. Where does the inspiration for new tracks come from? Is the creation process something you have to sit yourself down, and say – right I have to create something new now, or is it the other way around? Do the ideas come to you when you're doing the shopping..
Yes it is quite a long time when you think about it! I'd like to say there is some grand, master plan but it's just sit down and see what comes out; invariably whatever I try it always wings its way back to a being certain style and feeling. That can be a blessing and a curse. Of course, over such a long time you go through fallow periods and periods of inspiration, that's just a function of life as you can't be 21 forever.
What was the first release you ever put out? 
It was an EP on Tronicsole called Deep Streets, a couple of MPC jams. I think it was 2000. I posted out a few demos and Stevie got back to me and put it out. Simpler times!
Out of your vast release collection, what would you say are your most notable releases? The ones of which you are most proud. 
Hmmm I generally don't think like that, there are times when I'll have a listen on Youtube and literally can't remember any of them or even doing them. If I had to pick one I would say the new one I did with Tom as I can actually remember it!
˜House Arrest" on Freerange Records has come out quite close to your collab with your old pal Shur-I-Kan on the same label. How long do you two house music lovers go back?
2005 I think through Tom Middleton on Instant Messenger ha! Tom Shur-i-kan is a top guy and supremely talented, very inspirational. He came up to Glasgow and I would see him a lot when we were DJing in London and great friends ever since.
You seem to have been working with Freerange forever. When did you strike up a relationship with Jamie? How many release have you had on Freerange then?
Oh, geez I couldn't tell you how many releases, a few I think. Really through Tom Shur-i-kan was how I got to know Jamie as he had worked with Freerange before, and we sent a few demos to them which became the I Want It EP. 
Freerange Records is such a well respected label. Why do you think that is?
Well, that's 100% down to both Jamie and Tom Roberts, Matt Masters, and the guys at Freerange being committed and hardworking and being really good at what they do. They run the label in a very professional way, and it never dips in quality – plus you have the added bonus of Professor Jimpster releasing all his solo stuff on there which helps!
That's a cracking EP you've just completed. I guess it was made during the lockdown with that title.
Thanks! Yes start of the lockdown last winter going stir crazy! A lot of it was inspired listening to Jamie's Sofa Sessions which got me back into house music as I'd drifted away from it a little bit. So, he only has himself to blame when I keep sending him demos now 🙂
The opening track "Remember" is in classic MJ mode, with its driving groove and gorgeous synth work. Sounds like it was made in Detroit. How do you feel about this cut?
I like the break when the sample loops before it comes back in! We tried to get the poet laureate of the United States Joy Harjo to appear on it, but she wasn't up for it.
Lockdown love is another stunner. That vocal sample is oh so familiar. Any clues? Did you find the sample first then build track around it? How did that work on this track.
Well, the clue is in the title but yeah I worked loads of keys around it and built it up around that then stripped the rest out. Me playing keys is always a torturous process so it took a while.
Love the way you lower the BPM's on Adriatica. Proper windows down roller for me. Were you thinking of somewhere hot when you made this?
You are reading my mind here but yes, a warm sandy beach and an Aperol Spritz or 2.
There's quite a diverse set of tracks on this EP. Bird Song and its Marimba make for a wonderfully tropical vibes. Flip a switch to Miami Voice which wouldn't out of place on a huge outdoor Balearic dancefloor. What inspired to make this track.
The 3 lower BPM tracks all fell into place really quickly, all on the EMU sampler, just MIDI and a sampler. No messing about with plugins, bliss! I'm quite happy with those 3, which is rare as I generally don't like anything I do. I just wanted to keep it a bit more varied in terms of styles and BPMs over the 5 tracks, a bit like a mini album. 
What are you working on for next year?
A return EP for the guys at Housewax and if Freerange will have me I'll try and do another one for the guys. Hopefully another one with Shur-i-kan as well.
Are there people that you would like to collaborate with in the future?
Well, you know how they used to have those 'super groups' in the 70s? I'd like to organise a track with as many producers as possible, in the region of 15/20 amazing producers all contributing and see how it turns out. With full vocals / the works! I think that would be pretty interesting.
If you didn't spend your life making music, what do you think you would be doing now?
I'd probably be a lot better off financially!
Most important studio essentials  beer or biscuits
A nice 'blow your socks off' IPA 6%'er.
Thanks for your valuable time MJ.
Thank you!
Milton Jackson releases his ˜House Arrest EP™ on Freerange Records 3rdDecember.
Grab it from: https://miltonjackson1.bandcamp.com/album/house-arrest-ep
For more info please check:
Milton Jackson Facebook: https://www.facebook.com/milton.jackson1/
Milton Jackson Soundcloud: https://soundcloud.com/miltonjackson
Milton Jackson Twitter: https://twitter.com/miltonjackson
Freerange Facebook: https://www.facebook.com/FreerangeRecords/
Freerange Soundcloud: https://soundcloud.com/freerangerecords
Freerange Instagram: https://www.instagram.com/freerangerecords
Freerange Twitter: https://twitter.com/freerangerec
Tags:
Deep House
,
freerange records
,
Jimpster
,
Milton Jackson
,
shur-i-kan