Gene Tellem Talks Secret Witness, Clubbing In Montreal, Wolf Music and What Makes Classic House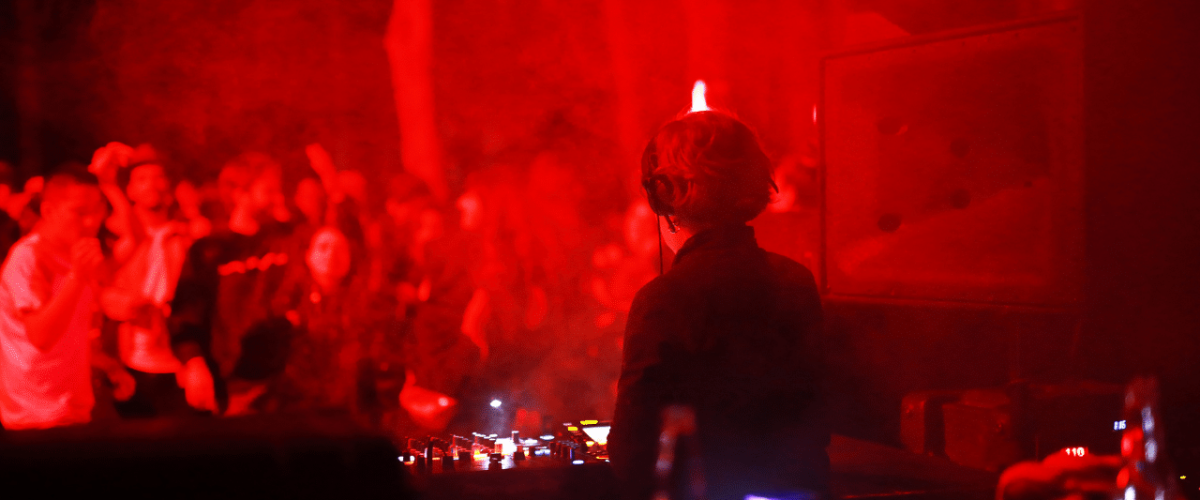 Gene Tellem Talks Secret Witness, Clubbing In Montreal, Wolf Music and What Makes Classic House
Like what you hear? To help support LV Online buy us a coffee via Ko-FI. Click HERE
An interview with the insider for Le Visiteur
Gene Tellem first came to our attention via her excellent release Mind Reader with Wolf Music. A trawl through her back catalogue revealed an artist who clearly has both a great love and knowledge about house music. Her next release see's her teaming up with fellow producer Gabriel Rei, singer/songwriter Laroie, and drummer Pascal Deaudelin as Secret Witness. Their EP Volume 1 lands this week on digital and in November on vinyl via Bienvenue Records. It's a wonderfully classy release, warm, soulful and intimate.
To celebrate the release we spoke to Gene about her career and she also put together a brilliant mix for us which you can check below. You can also check out more on the mix including the full tracklist HERE.
You can grab Secret Witness's Volume 1 via: https://bienvenuerecordings.bandcamp.com/album/volume-i
Hi Gene thanks for talking to us today!
Where is it you're from and where are you based now?
Born, raised and based in Montréal, Québec.
What is the music scene like where you are? Are gigs and events happening?
As of now, we aren't allowed to dance indoors because of Covid restrictions, but that being said, the summer has been stacked with outdoor functions and unofficial initiatives for people to groove. We live in a very special place where a lot of different crews collide and mingle. Montreal is big enough for there to be a lot of stuff happening, but small enough so that it doesn't become overwhelming. This means there is place and most importantly excitement for many niches, which keeps things moving and interesting. Since the 1960s, Montréal has built and maintained a strong relationship with nightlife, whether it's above or underground. It's imperfect, sometimes too bold or too timid, but it always follows the city's growth and changes.
Who were the artists and DJ's you were listening to growing up?
I grew up listening to a lot of English electronic bands – Morcheeba, Massive Attack, Tricky, Chemical Brothers – as well as acid jazz, in all its shapes and forms. A strong rhythm section was what I was seeking for – a groove you can lose yourself into. All and all, I've always been attracted to music that you can translate to a physical experience. Looking back to my teenage years, I now understand that I was in love with all the elements of house music before even knowing what it meant or what it represented.
Would we have found you on the club scene pre covid if you were not Djing?
Of course. Dancing and going out plays a big part in how I like to experience music. Djing is not just about playing records: it involves relationships and curiosity… you need to keep a finger on the pulse.
You're released on Wolf Music and La Rama Records. What was your first release? Tell us a little about it?
My first record was 'Who Says No', released on Sounds of Beaubien Ouest – a Montréal based label run by Patrick Holland and Mason Windels. At that time, I had a radio show on n10.as (an online radio station run partly by Mason) where every Sunday, I would improvise live sets with my friend Gabriel Rei. I think that's how Mason and Patrick first got curious about my music – I sent them a few demos and about a year later I had my first record out into the world.
Would you define yourself as a producer more than a DJ? Which aspect are you most comfortable with?
It's difficult to say – in my opinion, both go hand in hand. Playing out for people gives you a unique perspective on music; that's a powerful resource in the studio. But on the flip side, the excitement and energy that goes into making a record can definitely translate in the club. In the end, it's all part of the same process.
You started Bienvenue in 2019. Does the label have policy of music? Or if its good it goes? How does it work for you?
I started the label simply as an output for my own music. I also initially wanted to learn and be involved in the whole process to deepen my understanding of the industry. Early 2020, I approached my good friend and excellent producer Gabriel Rei and we started talking about him putting out a record under Bienvenue. 'City Of Dreams' came out shortly after and became the label's second chapter. I do not have any specific intention for Bienvenue, other than share specific facets of House music that I feel deeply connected to.
You guys are releasing Volume 1 very soon. How would you define the sound of Secret Witness?
We all come from different musical backgrounds, which allows each member to bring something fresh to the table. Laroie is a pop/r&b singer and songwriter, Pascal Deaudelin played in hip hop/broken beat bands for years, and Gabriel Rei & I are deeply rooted in House music. I'd say that what mostly brings us together is the attention on groove and melody.
Talk us through the concept of this mini LP?
'Volume I' is rooted in romance and intrigue. Through intimate storytelling, writing and instrumentation, we wanted to transmit our own vision of Montreal's underground sound. The songs are reflections on different stages of a love affair, from seeking adventure to sometimes escaping reality…
Where is the best place for us to listen to the six tracks?
This record is meant for an intimate setting… whatever this means to you.
What do you think are the ingredients that make a great house record for you?
Sincere foundations. As long as it comes from the right place, the music is going to resonate.
Tell us one of your favourite house records of all time?
The Rotating Assembly – Natural Aspirations. A massive record that brings together some of the legends; Theo Parrish, Warren Harris, Marcellus Pittman, Rick Wilhite…
Do you pay much attention to Spotify? What are you views on it positive or negative?
I don't really pay too much attention to Spotify. I have yet to find pleasure in releasing music to the digital world, so it's hard for me to put a lot of effort into it. That being said, I think it's nice to have your music available easily – but I would never rely uniquely on that platform.
As a woman in an industry that is predominantly male, what are the challenges if any, you have faced trying to release music?
The industry has its own challenges that everybody faces at some point. Unfortunately, you can find silly folks who lack sensibility and judgement in all walks of life, they are not exclusive to the music industry. A good rule of thumb is to always be mindful of who you work with – it only helps guide your choices.
When you're not making music, what do you like to do to relax?
I really enjoy the convivial aspect of Djing and making music, so I like to keep my other activities somehow festive and lively. I absolutely love cooking and hosting friends over. Cooking is very therapeutic, and the creative aspects of it are very similar to making music. Taking chances can be very rewarding, but you need some experience to make it work!
Now that the world is opening up, do you have gigs in the pipeline?  Where can we catch you soon?
I just came back from playing an incredible music festival upstate NY called Shaker Mountain – I'm still riding the afterglow! Other than that, not too many things are planned for now. These days I'm often playing here and there in the city, but nothing official. Clubs and bars are not reopened at 100% yet, I'm hoping we can keep moving forward soon enough.
What projects do you have going on?
I'm always working on new music.  You can expect new tunes and collaborations in the near future!
For more info please check:
Gene Tellem Soundcloud: https://soundcloud.com/genetellem
Gene Tellem Instagram: https://www.instagram.com/genetellem/
Tags:
Bienvenue Recordings
,
Gene Tellem