Hot Gorilla's 'Brand New Heavies' Top 5 remixes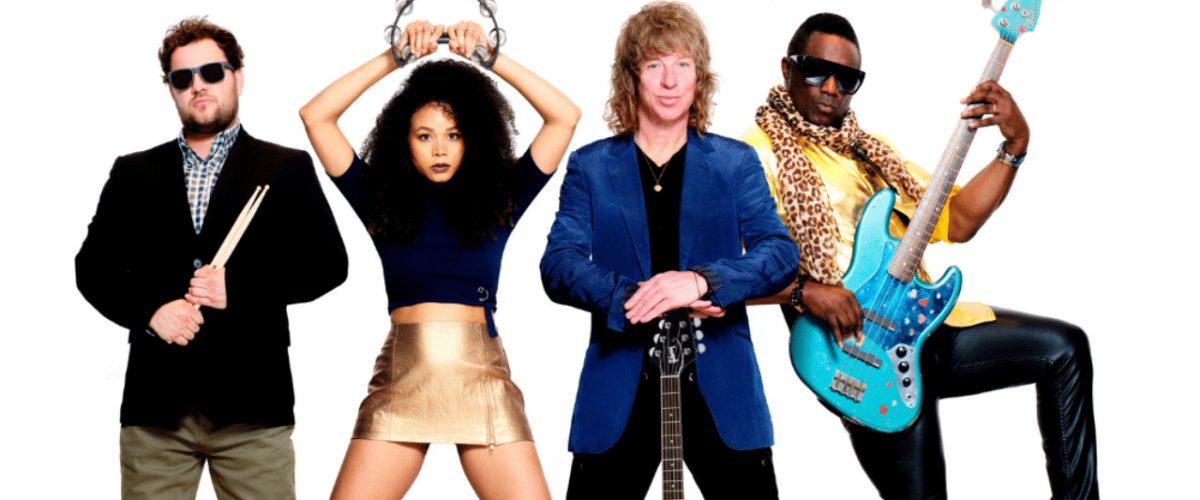 Hot Gorilla's 'Brand New Heavies' Top 5 remixes
27 Years on and The Brand New Heavies are once again causing a ruckus all over the UK with their current 'Funkin The UK Tour'. Their current line up, as pictured on the re-imagined Brother Sister cover photo here, features original members Andrew Levy and Simon Bartholomew alongside brand new vocalist Angela Ricci who has previously appeared with Kelis, Rita Ora and Gary Barlow. Far from resting on their considerable laurels the band have just signed a multi album deal, one of the biggest of their career. Pioneers of the Acid Jazz scene to date they have already achieved 16 UK Top 40 singles, two Platinum albums and two gold albums in the UK alone with hits all over the globe. One of the key bands of the 90's it's a pleasure to have them back.
The band are slap bang in the middle of an ever increasing UK tour and our good friends from Hot Gorilla are providing DJ support so we asked them to pick out some of their favourite all time Brand New Heavies remixes for us. With entries from Graeme Park, Harvey, Jay Dee, Dimitri From Paris and David Morales it's a funk soaked selection.
With gigs all over the country incoming make sure you check out when the Brand New Heavies are landing in your backyard as they are fabulous live!
The Brand New Heavies – Back To Love (Graeme Park Mix)
Released in 1994, this was a classic track at the Hacienda, which automatically makes it 10 times cooler – and it's already incredibly cool to start with!
Graeme Park turns in a euphoric, uplifting remix that's become an anthem that still works on dancefloors nearly 30 years later.
This is probably the most famous Brand New Heavies remix, but as you'll read below, there are some incredible remixes out there!
The Brand New Heavies – Shelter (Harvey's Stomp Mix)
Harvey – who can do little wrong in our eyes – takes 'Shelter' into frenetic disco territory. The looped bassline propels the track on while percussive fills give it a cool edgy feel. It's a little one-paced – but when the basics are so strong and funky, it's a proper power-hour DJ tool!
The Brand New Heavies "Saturday Night" (Jay Dee remix feat. Mos Def)
How about this for a meeting of musical heavyweights? Mos Def and Jay Dilla under his Jay Dee guise remixing 'Saturday Night.'
This has strong Pharrel Williams and Marvin Gaye vibes to it. It's just a magical, ultra-bouncy track that blurs the lines between hip-house, funk, soul and disco.
Brand New Heavies – Sometimes (Monsieur D's Underground Behaviour Mix)
This absolute banger from 1997 sounds just as good now as it did then, I imagine. Monsieur D turns in this jazzy house remix that's a favourite of Dimitri from Paris – and us. The classic piano licks, jazzy drum rolls and deep house bassline really do make this a timeless slice of house music.
Brand New Heavies – Never Stop (Morales Extended Mix)
Glorious. Absolutely glorious. From the vocal-only intro to the amazing guitar/bass drop at the start through to the sun-dappled main vocals, this is just glorious. So much sunshine and love in seven minutes of musical magic.
For more info and gig dates please check:
Brand New Heavies Facebook: https://www.facebook.com/BrandNewHeavies
Brand New Heavies Instagram: https://www.instagram.com/thebrandnewheavies_/
Brand New Heavies Twitter: https://twitter.com/BrandNewHeavies
Hot Gorilla Facebook: https://www.facebook.com/HotGorillaRecords/
Hot Gorilla Soundcloud: https://soundcloud.com/hot-gorilla-records
Hot Gorilla Instagram: https://www.instagram.com/hotgorillarecords/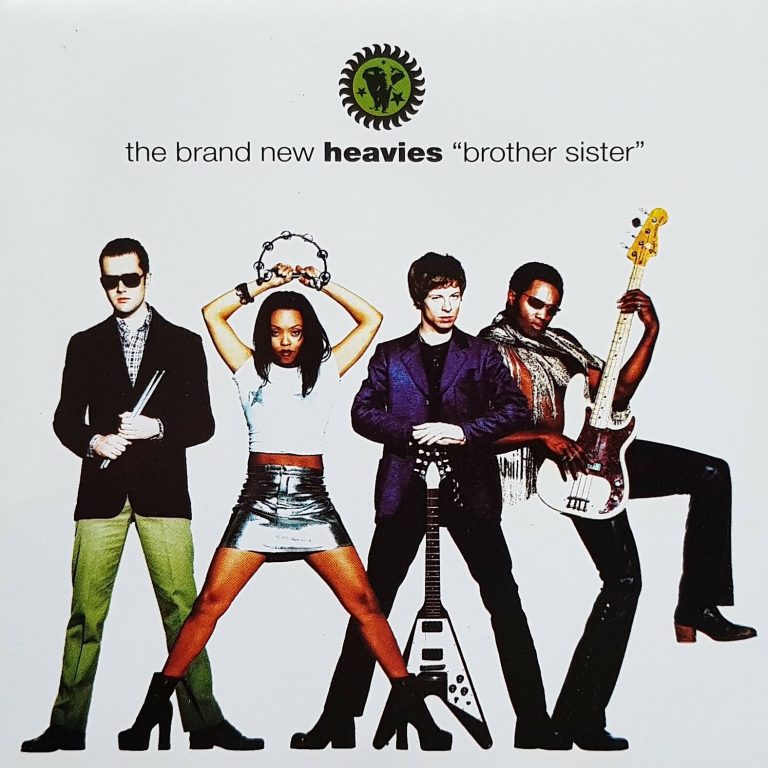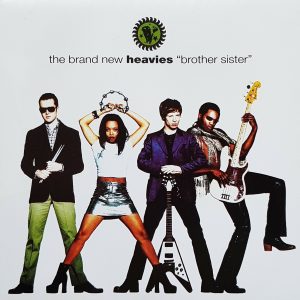 The Original 'Brother Sister' Cover from 1994
Tags:
Acid Jazz
,
Brand New Heavies
,
David Morales
,
Dimitri From Paris
,
DJ Harvey
,
Graeme Park
,
Hot Gorilla Records
,
Jay Dee