LV Selectors 41 – Local Talk With Tooli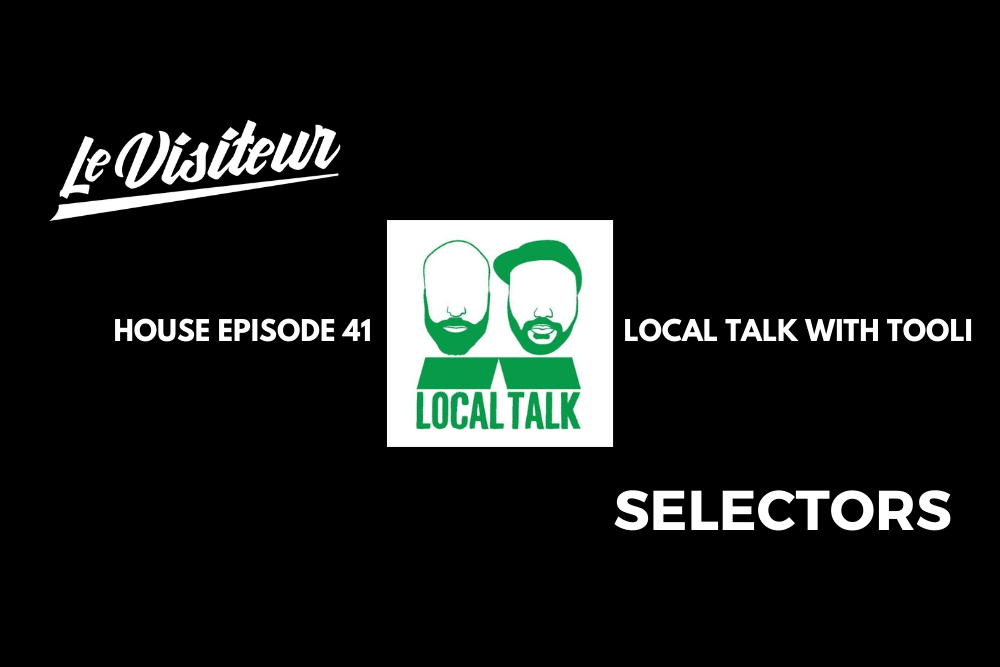 LV Selectors 41 – Local Talk With Tooli
If I was going to pick a top 5 house labels that have influenced the Le Visiteur sound Local Talk would be on that list every single time. Based in Stockholm Local Talk is collaboration between Mad Mats and Tooli. It's a label renowned for it's exquisite taste, classy artwork and who's who of the finest artists out there including appearances from Soulphiction, HNNY, Kyodai, Dirtytwo, Fred Everything, Luke Solomon, Crackazat, Atjazz, Ashley Beedle, Art of Tones, Terrence Parker, Felipe Gordon and Laroye, indeed the list goes on and on. Now more than 200 releases deep Local Talk's next release sees label luminary Opolopo go to work on some of the finest moments from the labels back catalogue and it's a pretty incredible album. We premiered his 'Tweak' of Soul Renegades Speak To Me last week.
Grab Opolopo Tweaks from: https://localtalk.bandcamp.com/album/opolopo-tweaks
To celebrate the release of the album we have a full label interview incoming early next week. In the meantime Tooli has put together a rather scintillating mix featuring some of his favourite moment from the label's catalogue. Check it out below along with some chat about the mix and the full tracklist. Please give this one a share on Soundcloud and help us spread the Local Talk love.
Q1: What can you tell us about the theme of the mix and what are some of the key tracks for you?

No theme really, the idea was to choose tracks from a few years back together with some more recent releases, mix a few different styles of house music we've released plus something forthcoming. Hopefully you'll get an idea of the different styles of house music we like.
Q2: How does the style of mix here compare to how you would approach a live DJ set?
Both of us more or less go with the flow when we DJ.  Sure, you have a look at the record collection and think "today I feel like playing xxx" or you have an idea of which tracks you want to play but when you're in the DJ-booth and the the vibe is great…you just play.
Q3: Which other artists DJ mixes do you find yourself coming back to time and again and do you have a favourite that you gravitate towards?
Frankie Knuckles live @ Sound Factory Bar, NYC (1994)
Grab Opolopo Tweaks from: https://localtalk.bandcamp.com/album/opolopo-tweaks
For more info please check:
Local Talk Facebook: https://www.facebook.com/LocalTalkRecords
Local Talk Soundcloud: https://soundcloud.com/localtalk
Local Talk Instagram: https://www.instagram.com/localtalkrecords/
Local Talk Twitter: https://twitter.com/thelocaltalk
Local Talk Bandcamp: https://localtalk.bandcamp.com/
LV Selectors 41 – Local Talk with Tooli – Tracklist
Atjazz – Fox Tooth (Atjazz Galaxy Aart Dub)
ESA & Mervin Granger – Bontas (Live Mix)
Soulphiction – The Mood
Shaka – The Bird's Eye View
Parisian Soul – Diamant Noir (Playin' 4 The City Remix)
Dasco – Keep Moving' (Anthony Nicholson Mediterranian Disco Remix)
Dean Zepherin – Flying High (Dub)
Cuthead – Potato Express
Lee Webster – Get Lost
Ezel feat Tumelo – Get Down (Ezel Bayacou Mix Atjazz Tweak)
Toto Chiavetta – Approval
Tee Mango – The Rhythm (Drums 3)
Tags:
Frankie Knuckles
,
local talk
,
Tooli