Itchy Rich talks about Wild Wood Disco, his career to date & drops LV Selectors 71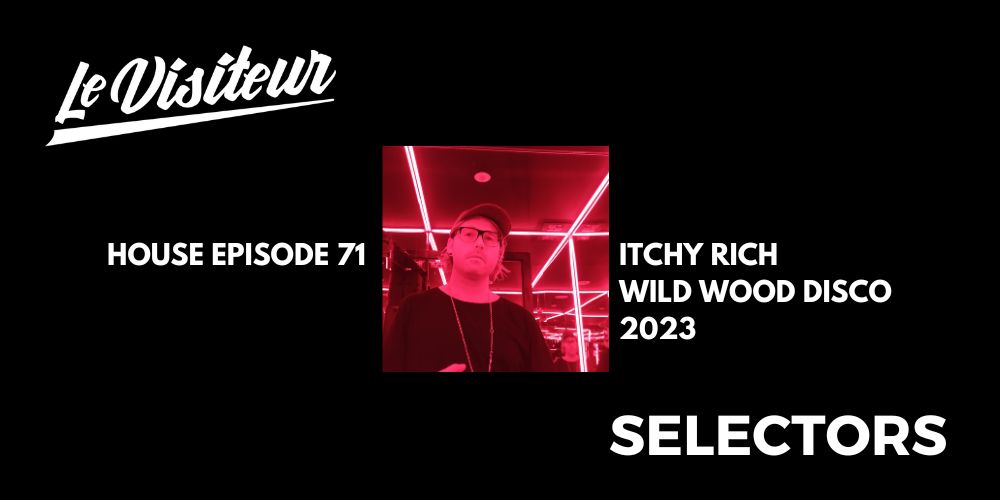 An interview with the Insider for Le Visiteur
Yesssss, Spring is finally in full flow in the UK and the temperature has at last made it above freezing so who's ready for a festival? One of the most intriguing festivals of the summer is Wild Wood Disco which has a wicked line-up including Optimo (Espacio), Hifi Sean, Crazy P Soundsystem, Secretsundaze, Sophie lloyd, PBR Streetgang and many more. To get us in the mood for the festival we dispatched the Insider to catch up with Itchy Rich to chat all things Wild Wood Disco. He also put together a superb mix for us. In his own words "The mix is pretty high energy and flips between genres… I guess it's very much like what I would do in a peak time festival set.  It was fun to record, definitely got me in the mood for festival season!…"
Get full information on the festival via: https://www.thewildwooddisco.com/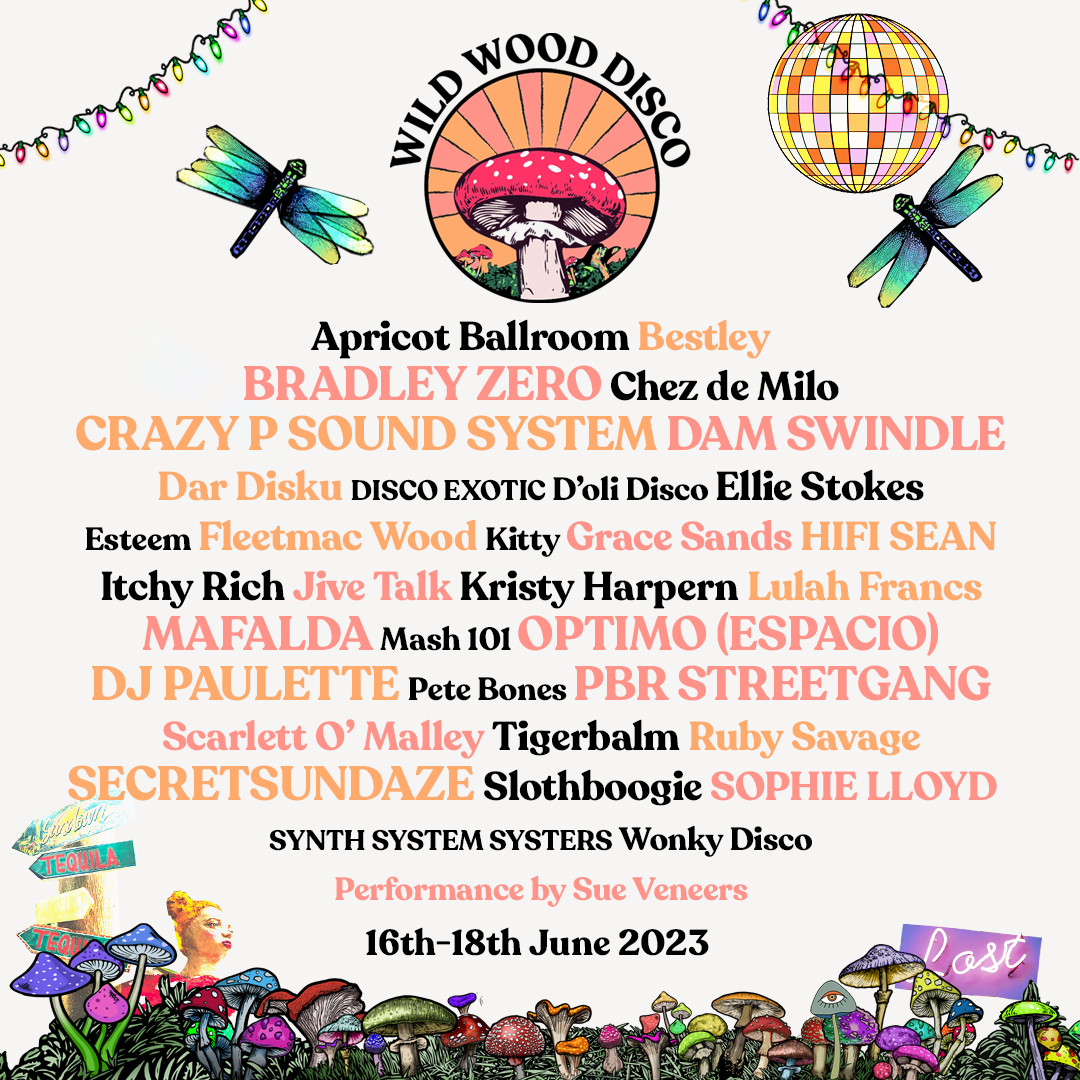 Now it's over to the Insider and Rich:
Hi Rich, Thanks for taking the time to talk to Le Visiteur today, where are you today and what are you up to?
No problem, nice to speak to you. I'm in my studio in Margate at the moment. Getting music ready for a busy summer.
Where are you from and where are you based these days?
I'm from Highbury originally but now based in Margate. I travel a lot though so I'm never in one place for very long.
Paint us a picture of where you grew up?
I grew up in Highbury which is North London but pretty central. It was lots of fun back then, just playing out in the street and missioning about on BMX's when we were young. I've got a little sister who I've always been really close with so I was very lucky to have a really enjoyable childhood.
When did you start dabbling with records?
My Dad got me a job in his mate's pub when I'd just turned 15, so would've been 1997. There was a set of Technics 1200's in the flat above the pub and after work we would play on them. I was instantly hooked. I also went to Ibiza for the first time that year. Those two things really shaped my path for the future I guess?
Can you remember the first record you owned?
The first record I owned was the Michael Jackson Bad album. But the first record I bought myself was The Teenage Mutant Hero Turtles – Turtle Power… Not so cool 😉
What were you first DJ gigs, where were they, what were you playing?
I started out playing garage at a club in Essex called Billie Jeans when I was 16. Somehow, I managed to blag a monthly residency even though I wasn't actually old enough to be in the club!
What DJs are artists were you into in your early years?
In terms of artists, The Prodigy really changed the game for me when I was about 12 and opened me up to dance music. Before that I was very much into bands like Nirvana and Rage Against the Machine. The Prodigy sort of bridged the gap between that and house music. Then Speed Garage happened, I bought my first set of decks and the rest is history.
When was your first proper and how did it come about?
It's hard to say really because I started playing out at 15. Back then we used to put on garage raves in a pub in Camden with people like DJ EZ. I always dipped in an out of DJ'ing and other stuff until about 12 years ago when I decided that it was really the only thing I ever wanted to do. Around the same time I did my first gig at Glastonbury. A Pyjama party with my old business partner from Labyrinth, Melissa. That was a pretty big deal and was what kicked off the whole Road to Nowhere thing which paved the way for some amazing gigs.
When did you step into production? What was the first record you put out?
I went to college after my second season in Ibiza in 2001 to study Music Production so I've been producing stuff for a long time. I'm terrible at putting music out though which I am on a mission to change at the moment. The first record I think I ever released was the Neneh Cherry remix with my friend Silvio.
What do you think has been your most notable release?
I personally think the most notable stuff are the remixes and tunes that I've never put out. The 'Kindred Score' stuff I put out with my best friend Rio was pretty special though. I've got loads of new stuff that's getting finished at the moment so watch out for some notable releases very soon!
Tell us about your Neneh Cherry collab a bit.
This came about really organically. I was sharing a studio in London with my friend Silvio and he'd been given some of the vocal stems from Neneh's up coming album. We started a tune together and used one of the vocals and then sent it over to her and she and the label loved it and decided to put it on the album. I was pretty pleased with that one
Over the years you've played at many a big party. Do you have fond memories of Mulletover?
I think so… I'm not sure that many people really remember much from back then! It was a very special time in London though and I feel very lucky to have been part of it.
You've been prolific on the festival scene in your time. Will Glastonbury always be a fave or you prefer the intimacy of Gottwood?
You can't compare Glastonbury to anything else, it will always be the boss. It's like a religion or a way of life. You have to put the work in though and it's not all fun and games. You really get it back though. Gottwood is amazing because you can never lose your friends and the vibe is so intimate. Also the Gottwood crew are like my chosen family now after all these years. I guess I love both equally but for very different reasons?
If you had an Itchy Rich party and there was a dress code, what would the dress code be?
Over The Top
What's the last new record you bought?
It's not that new but I only bought it recently and have been loving it at the moment. Taken away by Moodymann and Amp Fidler
Who do you think is making great music at the moment?
I think the new Everything But The Girl stuff is amazing. That fist single, "Nothing left to lose" really blew me away. I'm really loving Overmono too and I'm also very excited for the new Maribou State Album.
Is this your first time at The Wild Wood Disco Festival or have you played there before?
This is my first time.
What do you know about the event and the set up that you can share?
I've just heard great things all round. A lot of people of the line-up are close personal friends too so all I know is that it's going to be an amazing vibe!
Who do you hope to catch on the line up?
There are so many great people on the line up to be honest. Lulah Francs always brings it though so I'll definitely make sure I catch her set. Also Jive Talk and Scarlett O'Malley.
What will be your peak time Wild Wood bomb Rich?
I mean that would be telling right? You can't spoil the surprise…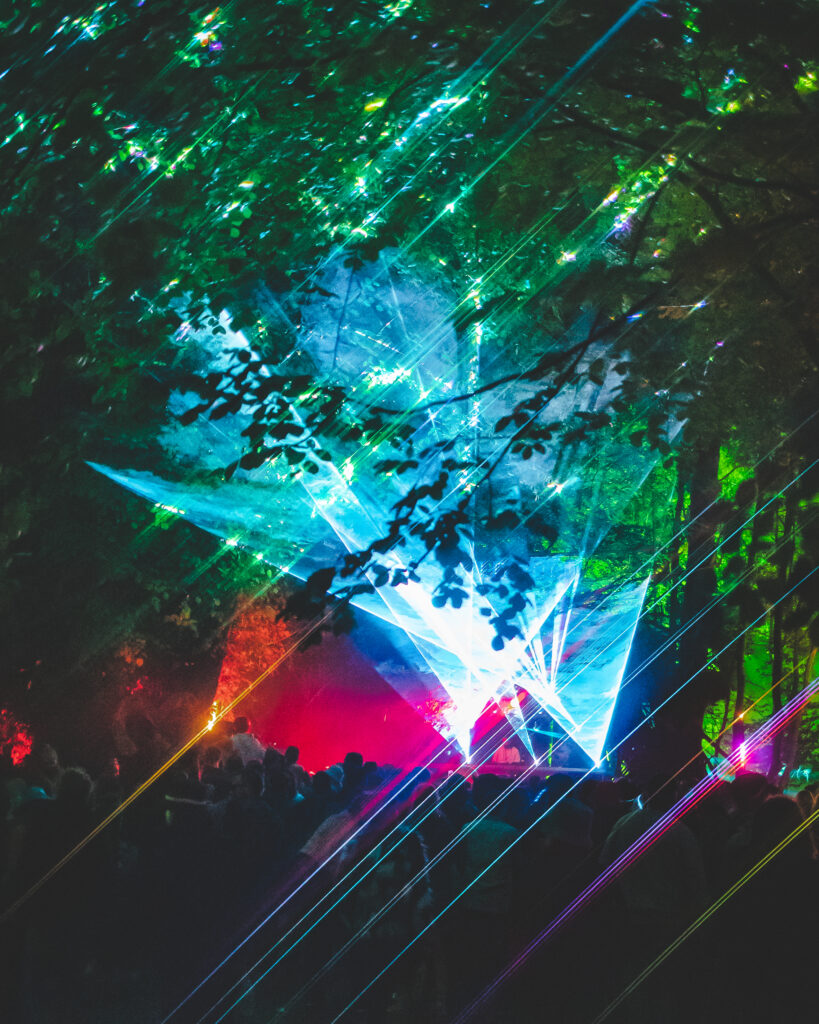 Wild Wood Disco Mainstage
Are you good at sleeping in fields?
Yeah pretty good. I'm way better at staying up all night in fields though
What's your top tip for festival survival?
Don't be a dick
For more on Itchy Rich and Wild Wood Disco check:
Itchy Rich Facebook: https://www.facebook.com/itchyrichmusic
Itchy Rich Soundcloud: https://soundcloud.com/itchyrichmusic
Itchy Rich Instagram: https://www.instagram.com/itchyrich/
Wild Wood Disco Facebook: https://www.facebook.com/TheWildWoodDisco
Wild Wood Disco Instagram: https://www.instagram.com/thewildwooddisco/
Wild Wood Disco WWW: https://www.thewildwooddisco.com/
LV Selectors 71 – Itchy Rich – Tracklist
Jarreau Vandal – No More feat. Gayance (Intro Sample)
Payfone – Paradise (Itchy DJ Edit)
Phil Kieran & Bush Tetras – Snakes Crawl (PK East Village Mix)
Miss Kittin – The Beach (Itchy DJ Edit)
Reece Johnson – Jim's Vision
Delos – Life Can Change In Just One Minute (Dub)
Pat Thomas & Kwashibi Area Band-  Yamona (Detroit Swindle Mix)
Voilaa – Spies Are Watching Me (Itchy's Unofficial Dancefloor Re-work)
Chicco – I Need Some Money (Ziggy Phunk Bubble Rework)
Dabeull & Hollyburne – You & I (Itchy's Rogue Remix)
Sault – Free (Itchy's Rogue Jam)
Big Bird – Flav (Original Mix)
Interplanetary Criminal – Pride (Speed Garage Mix)
DAWS – Ultra Feeling (Original Mix)
Emmanuel Jal, Nyaruach – Ti Chuong (Musumeci Supernatural Mix)
Rhode & Brown and Kid Simius – Delfino Bianco
Christine & The Queens – Damn, dis moi (Feat Dâm-Funk) (Palms Trax Remix)
Kajagoogoo – Big Apple (Extended 12″ Version)
Like what you hear? To help support LV Online buy us a coffee via Ko-FI. Click HERE
Tags:
Itchy Rich
,
Wild Wood Disco Festival