LV Premier – Patchouli Brothers – Disco 4 A Non-Nuclear Future [Razor-N-Tape]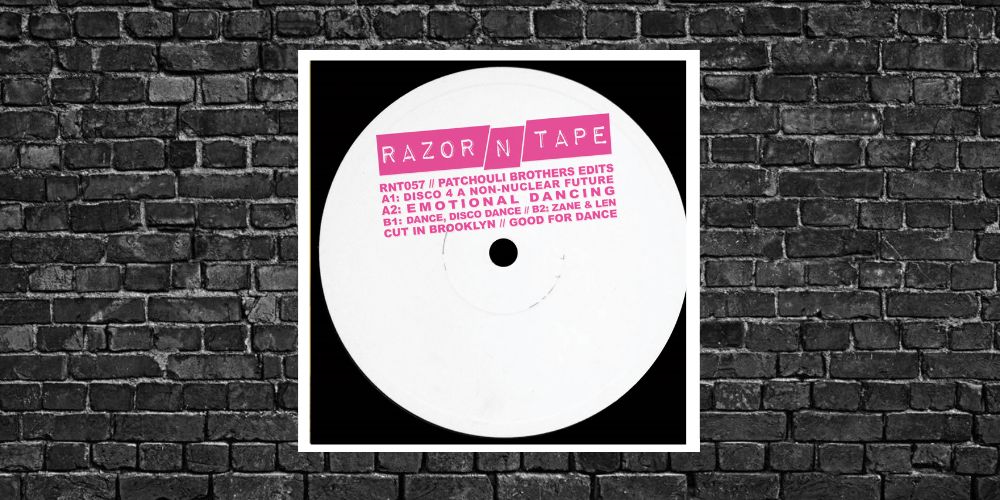 Absolute dream team right here as Canadian disco dons Patchouli Brothers land on Brooklyn's finest Razor-N-Tape for a four bar of disco edit bliss. This somehow feels like the artist label pairing that we have always been waiting for and boy does it bang in all the right places.
We have a ton of coverage incoming on this release as it would be properly rude not to mark it as hard as we could, so make sure that you keep you eyes peeled in the coming days.
Our Premier today is the blissful EP opener Disco 4 A Non-Nuclear Future, a love bomb indeed.
The whole EP is just as fire as this opener, packing in enough feel-good disco to give a colossal bear hug to everyone across the worldwide dancefloor who needs one.
Disco edit producers please note, this is exactly how it's done.
For more info on Patchouli Brothers and Razor-N-Tape please check:
The Patchouli Brothers Facebook: https://www.facebook.com/thepatchoulibrothers/
The Patchouli Brothers Soundcloud: https://soundcloud.com/thepatchoulibrothers
The Patchouli Brothers Instragram: https://www.instagram.com/thepatchoulibrothers/
The Patchouli Brothers Twitter: https://twitter.com/PatchouliBros
Razor-N-Tape Facebook: https://www.facebook.com/RazorNTape/
Razor-N-Tape Soundcloud: https://soundcloud.com/razor-n-tape
Razor-N-Tape Instagram: https://www.instagram.com/razorntape/
Razor-N-Tape Twitter: https://twitter.com/RazorNTape
Love this? Check out more on Patchouli Brothers HERE
Like what you hear? To help support LV Online buy us a coffee via Ko-FI. Click
HERE
Tags:
patchouli brothers
,
Razor-N-Tape