Janefondas – A Loveletter to the French House Era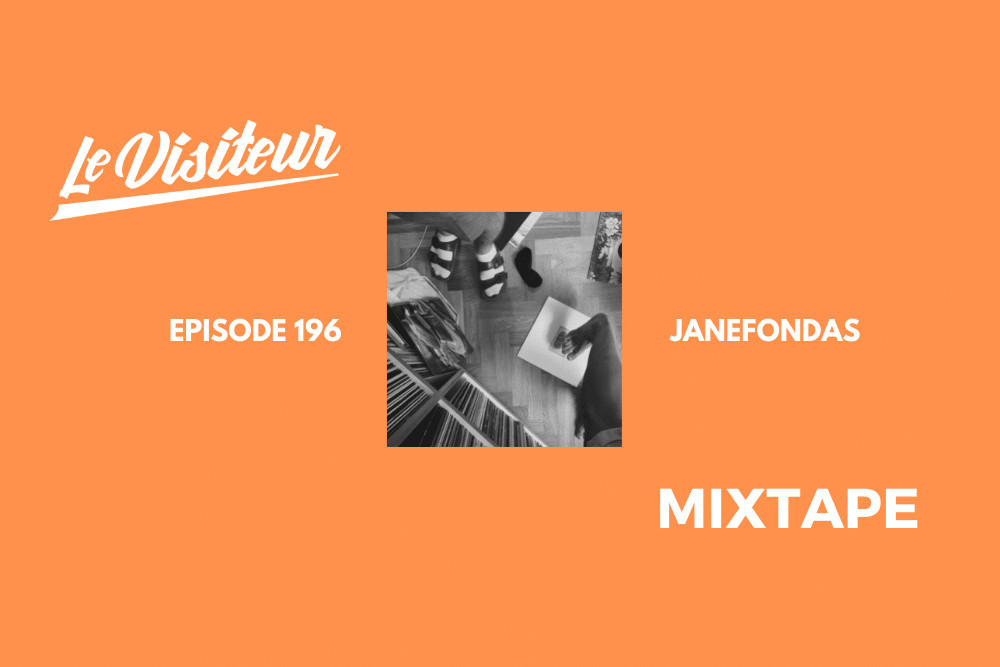 Janefondas – A Loveletter to the French House Era
Like what you hear? To help support LV Online buy us a coffee via Ko-FI. Click HERE
When Janefondas brand new EP French love on Fortunea Records landed in our digital inbox recently it was one of those ooooh where have they been up until now moments. Comprising the classic French house vibes of the title track and the deeper techier disco of Ode To David, which we premiered last week HERE, it's a really classy affair. Having a look through their back catalogue and their many excellent edits we were so impressed with the duo that we asked them to put together a mixtape for us and spoke to them about the EP, their influences, their studio, their love of French House and much more.
Check out their outstanding mix below and please give it a share over on Soundcloud and help us spread the love. The full tracklist is at the bottom of this interview.
Hi there Phil and Stefan, 
Thanks for speaking to us today.
Q1: Who are the Janefondas
Phil: Stefan and I met about 15 years ago. When we started talking about DJing and producing music, we quickly realized that we had a lot in common. First of all, we wanted to organize a disco evening together. There was little or nothing of that in Austria. It was the time where Minimaltechno, Techhouse & Co were omnipresent. We wanted to do something completely different. Soon we started to make music together. That's how our Janefondas Project started.
Stefan: Phil and I like editing old disco tracks for our own sets as much as producing new tracks. A recent highlight was the official remix of an old Falco Track called "Siebzehn Jahr" three years ago.
Phil: As DJs, we have both been around the Austrian club scene for quite some time. I started DJ-ing in 1993. I lived in Innsbruck for a long time and mainly hosted nights there at Tanze Emma and Project, we also love to play at our friends Parties from "Schwarzes Herz" in Graz, Stefan is mainly on the road in Vienna.
Stefan: Under our Janefondas alias we mainly released many edits on white labels. Phil has a longer discography under other names like Pyjamas (together with Asumi) and Twinpeaks (together with Roman Rauch) or solo as Precious K and Schampus Ghost. I released solo material as Stefan S.
Q2: Please can you tell us about your French Love EP on Fortunea
Stefan: Phil and I are first and foremost music lovers with record collections ranging from Soul, Disco, Italo disco to House and Newbeat. We love a wide range of musical styles as listeners and producers. In the mid 90's to early 00's French house was of course a big influence on our listening habits and our work as DJs. The idea to create an 12" that reflects this important influence was suddenly there. Klaus from Fortunea was quickly excited to release the track. We have already released several tracks on his label and we are happy to release the two tracks French Love and Ode to David on this loving record label.
You can now buy French Love now digitally on BANDCAMP or pre-order the vinyl 12-inch. Of course the record is also available on JUNO DIGITAL and for preorder at Deejay.de.
Grab the EP here:
https://fortunea.bandcamp.com/
https://www.junodownload.com/products/janefondas-french-love/5198891-02/
https://www.deejay.de/Janefondas_French_Love_FORTUNEA021_Vinyl__979284
Q3: Who are your greatest influences as a producer?
Phil: Not an easy question, there are so many. Let's take this opportunity to introduce a few that you wouldn't think of first but that we always like to come back to.
It's amazing how little the work of Arthur Baker has aged. His remixes still brighten up many parties today.
John Rocca – I Want It To Be Real (Arthur Baker Mix)
Stefan: Of course, there are the great musicians to whom we always come back: These are then, in addition to Prince, artists like Giorgio Moroder , Chic, Patrick Cowley, Gino Soccio. Here is a great track by Patrick Cowley:
Patrick Cowley – Invasion
Phil: There are those tracks that you hear once and they stay with you for life. Here is one of them.
Phyllis Nelson – I Like You
Q4: Please tell us about the electronic scene where you are based. Which artists from your local scene past and present have inspired and encouraged you and what parties that you have loved going to over the years have helped your musical evolution?
Phil: In general, Austrian cities have wonderful small and large clubs to offer, many great crews that make wonderful events and to which we are very close humanly and musically. The "Tante Emma" and the "Project" come to mind first, of course, since I lived and worked in Innsbruck for a long time. The vibe of the city has a great scene with many great DJs like DJ Kapellmeister, A:Lex, Easyridler, DJs in Love and more.
The "Postgarage" in Graz and especially the parties of DJ Mosbee's "Schwarzes Herz" and "Kopf bei Fuss" are also important friends and musical partners for us. Graz also has many nice events like the "Elevate Festival" and the "Spring festival". We also very much appreciate the work of the young Atropa crew in Graz.
Stefan: In Vienna, where I live, the first thing that comes to mind are the events of the Service Crew – the small and fine open air party in Greifenstein was a blast recently and also the open air party with our Disco Nostra friends at the "Usus am Wasser" in June was a nice experience. Of course there are a lot of open air events happening at the moment, but there is also the new, very successful club PRTSTR and the "Grelle Forelle" in Vienna, which has been prominent for years, to name some important venues. And don't forget: The record store Market in Vienna by Friedrich Plöckinger is an important anchor point for us. Vienna has a great, small but very lively open DJ scene. Friends and DJ colleagues like Roman Rauch, the superb Polyxene, Felix the Houserat, Sofie, Wolfram, Kristian Davidek, the whole outstanding Service Crew, Sam Irl, Patrick Pulsinger, Perrez, Rufus T Firefly are important companions and mirrors for our work at the same time.
Phil: Of course, we should not forget our deep connection to Crews in Salzburg and Linz. There are also people and musicians who are important to us and with whom we are very closely connected musically. In Salzburg, which is otherwise a bit sleepy, a lot of nice things happen with the great crew of the Freakadelle, with the TRIPS people and at the fantastic Sonntagstanz Open Airs. I'm talking about DJs like 3ST, Irene Kafedarova aka Rova and Jürgen VonBank who run Minerva Recordstore, The Breaker, Max Magnum, Karios and Demuja. In Linz we are bound to our friends Memet Acuma, Grnwald, David Krieger & their Crew. Great DJs – great collectors, friends and influences to us.
Q5: Your Studio: Please can you tell us about your studio. What is your production set up? What is your indispensible piece of equipment or plugin that you use for your sound? What is next on your studio shopping list and please can you give us your three favourite studio tips for up-and-coming producers? 
Stefan: We love working with analog equipment, but in general our process is very hybrid. Our studio setup allows us to constantly switch between and combine the analog and digital worlds without latency. When it comes to arranging and fleshing out our tunes, we work almost exclusively with Ableton. The most important thing is to know your equipment well and to have it well integrated into your setup – there is really nothing worse than having to solve e.g. midi problems during a creative process.
Studio Tips:
1. Know your gear and read the boring manuals
2. Always hit the record button when jamming
3. If latency problems drive you crazy, buy an external midi clock for example the Sync Gen 2 from Innerclock Systems – believe me it solves all the problems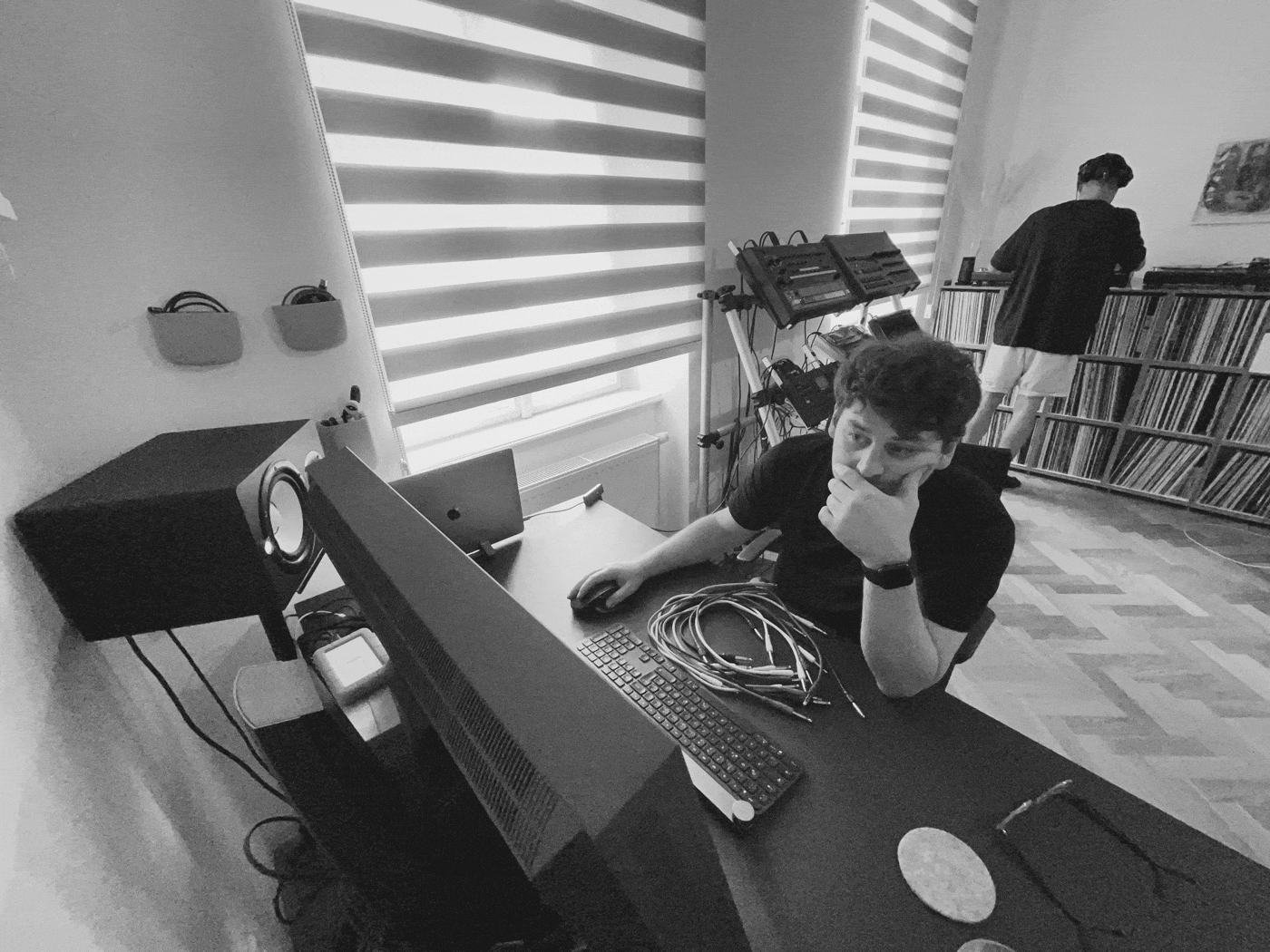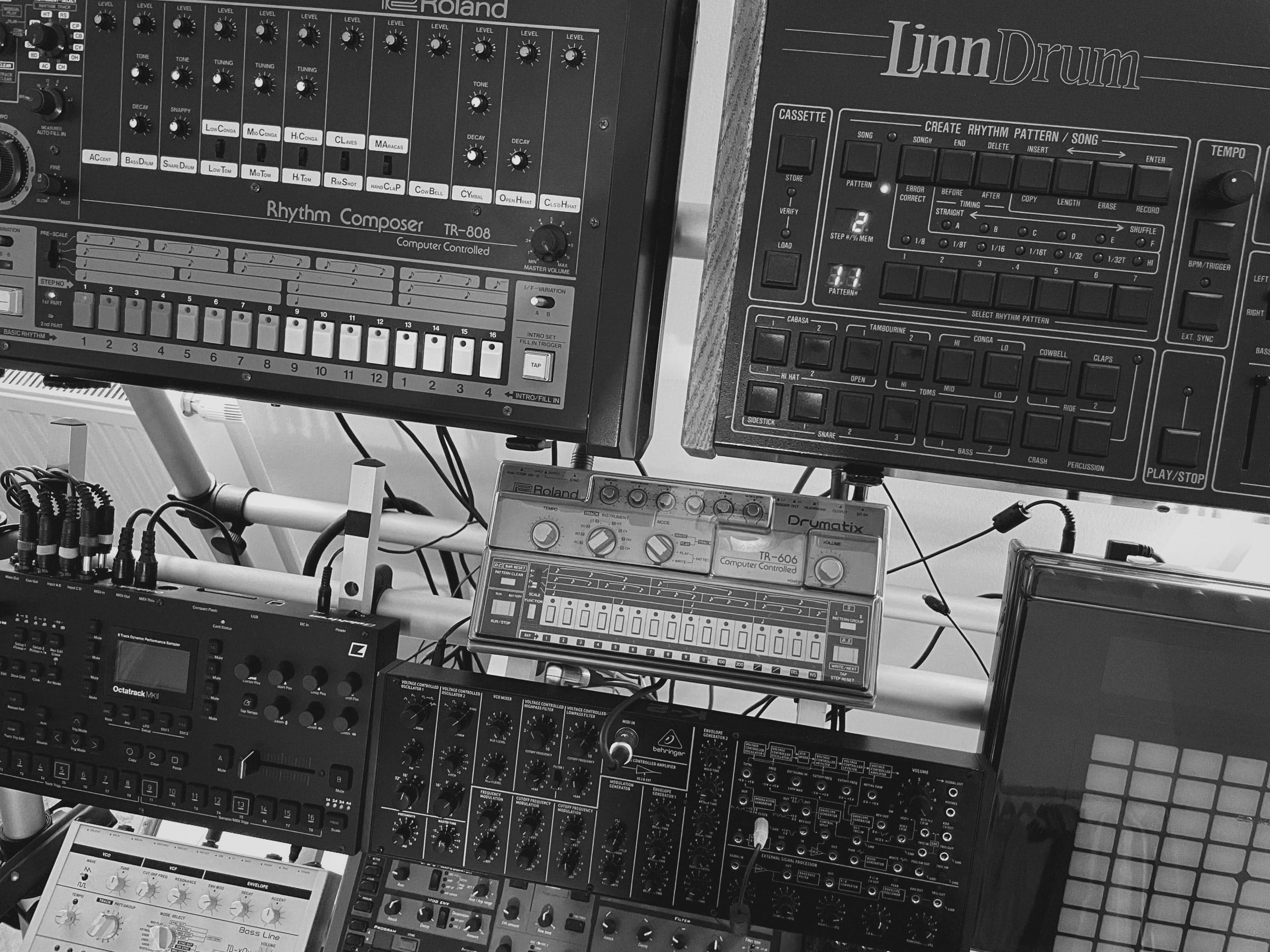 Q6: What can you tell us about the theme of the mix you have done for us?
Stefan: The mix is a little journey that you can listen to at home or even on the road, at the lake, at the beach bar or in the car.
Q7: How does the style of mix here compare to how you would approach a live DJ set?
Phil: I think this mix would also work quite well in the club. We put some Disco, Newbeat, House and Italo Disco in it and that's just the way we like to play at the moment. We always like to think of our mixes as journeys that we want to take our listeners and dancers on, of course it's never about playing one genre throughout the evening, anything can be mixed with anything. It's all about the vibe, the dynamics.
Q8: Which other artists DJ mixes do you find yourself coming back to time and again and do you have a favourite that you gravitate towards?
Phil: I always like to come back to the mixes of our dear friend DJ 3st lately. He lives in Hallein near Salzburg. His selections are outstanding.
Q9: What else can we expect from Janefondas in the next 12 months?
Let's see. From time to time a Dj set. As DJs we consciously play much less often than we did back in the days. But we design our sets with much more love nowadays. Let's be honest: With the quantity the quality suffers. In addition, other things in our lives have gained more importance in recent years. We also don't really hurry with new productions.
The Janefondas French Love EP release is limited to 300 vinyl so make sure you grab yours quickly via: https://fortunea.bandcamp.com/album/french-love-fortunea021-preorder
For more info check:
Janefondas Facebook: https://www.facebook.com/janefondas
Janefondas Soundcloud: https://soundcloud.com/janefondas
Janefondas Instagram: https://www.instagram.com/therealfondas/
Fortunea Facebook: https://www.facebook.com/forTunearecords
Fortunea Soundcloud: https://soundcloud.com/fortunea
Fortunea Instragram: https://www.instagram.com/fortunearecords/
LV Mixtape 196 – Janefondas [Fortunea Records] – Tracklist
1. Sandy Marton – White Storm In The Jungle
2. Plastic Mode – Baja Imperial
3. Dj Duckcomb – Holiday On The Beach
4. Skyrager – Beat Girl
5. Unknown Artist – Untitled
6. Longhair – Squirt
7. E. Myers – Hate (Version)
8. Johnny Funk – In The Ghetto (Ghetto Acid)
9. Mr. & Mrs. Dale – It's You (New York – London Mix)
10. Freeez – I.O.U.
11. International Music System – Dancing Therapy
12. Sylvester – Rock The Box
13. Alden Tyrell – Eagles End
14. Lama – Love Is On The Rocks (Monday Club Mix)
15. Koto – Chinese Revenge (Asia Version -89)
Tags:
disco
,
Fortunea
,
french house
,
Janefondas