LV Premier – Apparel Wax – 010A1 [Apparel Music]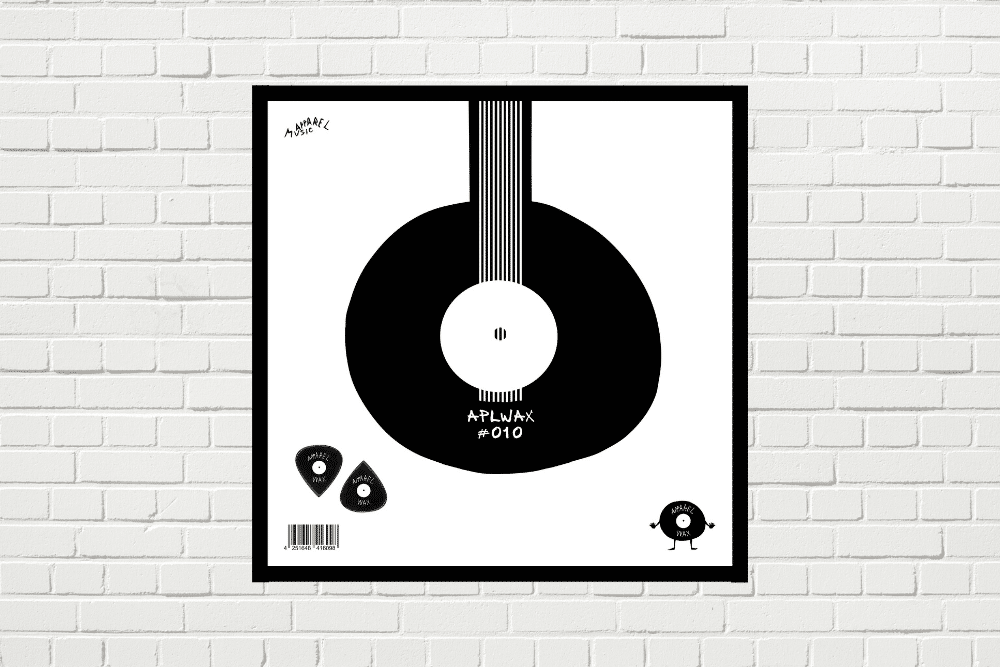 LV Premier – Apparel Wax – 010A1 [Apparel Music]
Like what you hear? To help support LV Online buy us a coffee via Ko-FI. Click HERE
There are many things that we love about the Apparel Wax releases. Firstly they always arrive with some sort of great fun gift (010 comes with a plectrum), secondly they forego the usual artist adulation to focus solely on the music. No artist or indeed even track names are present, just the EP number and place on the EP to identify each track. There are definitely no divas at work here. And finally the constant renewing and re-imagining of their sound has been a joy across the series. From Vol 1 all the way through to the latest, and sadly the final chapter of Apparel Wax, it's been a constant discovery of new sounds and new musical dimensions.
Thankfully we have the brilliance of Vol 10 to bask in before they head off into the sunset. Our premier today is 010A1 and it's a throbbing slice of deep disco edged house music. Packing an incessant groove of a bassline, floor shaking percussion, hands aloft synth stabs and the coolest of cool guitar licks it's pretty much the perfect underground track. Indeed it's exactly how you would like remember an old friend who you are seeing for the last time before they head off on an endless adventure to far flung places. 010A1 is vivacious, totally essential and so utterly full of life.
The four tracks across this EP are packed full of invention and playfulness, indeed it's difficult to sum them up in words which is exactly just how brilliant music should be. House, broken beat, tribal, tech, techno and disco, the essence and creativity of all of the above runs through this EP like a melting pot of all your favourite artists served up across just four tracks.
Make sure you seek it out, indeed seek out all of the Apparel Wax releases before they are gone forever. This is a series which has really captured the imagination and whilst it's over all too soon, it also feels like just the right time to bid adios. What we do know from the team behind Apparel Wax is that whilst this is the end of one adventure, they will be along with something else that will bring joy and magical musical moments in the not too distant future.
Check out more on Apparel Wax including a couple of absolutely stand-out mixes that they put together for Le Visiteur HERE.
Grab the EP from: https://apparelwax.lnk.to/010EP
For more info please check:
Apparel Wax Facebook: https://www.facebook.com/apparelwax
Apparel Wax Soundcloud: https://soundcloud.com/apparel-wax
Apparel Wax Instagram: https://www.instagram.com/apparelwax
Apparel Music Facebook: https://www.facebook.com/apparelmusic/
Apparel Music Soundcloud: https://soundcloud.com/apparel-music
Apparel Music Instagram: https://www.instagram.com/apparelmusic/
Apparel Music Twitter: https://twitter.com/apparelmusic
Tags:
Apparel Music
,
Apparel Wax
,
deep disco