JARC's 10 Moments of Disco glory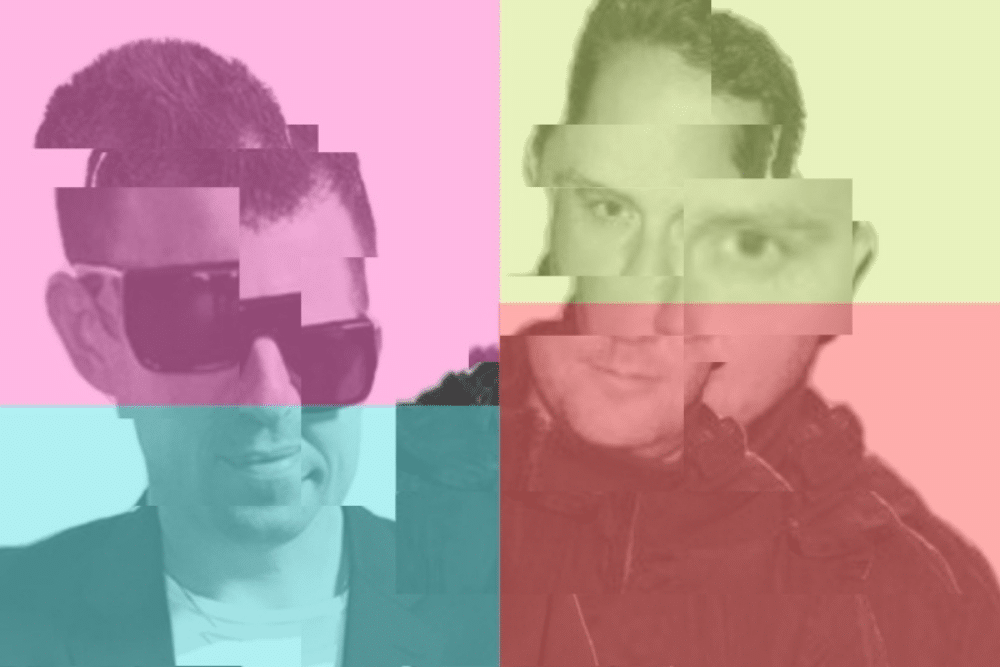 JARC's 10 Moments of Disco glory
Jarc have been a bit of a revelation in 2020. An apparent overnight success but with a wealth of history and experience behind them they have released three excellent EP's the latest of which just landed this week. Across the EP's there have been some outstanding moments. We hosted the the boogie flavoured jam U Make me hot and the club bomb Love Ecstasy from the previous EP which has been a bit of go to weapon for many DJ's.
All three EP's have now be restocked so you can grab the via Juno from: https://www.juno.co.uk/labels/Jarc+Sounds/
To celebrate the release we asked Jarc to share some of their favourite disco weapons. Check them all out below:
JARC's 10 Moments of Disco glory
Hamilton Bohannon – Lets Start The Dance Again
Of all the disco records in my collection this one has NEVER left it. Originally I purchased the Album, which included multiple versions of this track including my favourite version with the rap in it. Then I bought the 12". Then a re-issue with a slightly different edit! As far as disco records go this was just ahead of it's time… There's no real structure, just a freestyle, driving groove, diva vocals and of course moments of rap's on that version. Kind of like early house music records, yet made before the genre' ever existed. Simple, yet complex, much sampled, and an icon of a record.
West Phillips – Sucker For A Pretty Face
A slinky funk groove, this one was first introduced to me as a very young DJ by another fellow DJ at the very first venue I ever played at. The production is so good, especially for the era, kind of post disco, funk, pre-house music of 1980. The bassline which drops after quite a long intro is a moment in itself, then comes the vocal and I'm in dance floor heaven. It's just a very sexy song!
Sylvester – (You Make Me Feel) Mighty Real
From the height of commercial disco in 1978 came this gem. Yes, it's a huge crossover disco record but the elements in it are the very best example of the genre'. Great production, a cracking drum bed, huge strings, a walking classic disco bass-line and on top of all that a fantastic song. Then deliver that song via Sylvester's unique artist positioning via his flamboyant and androgynous appearance, falsetto singing and the combination was unstoppable. "Do You Wanna Funk" was a bigger hit, but this was his number one track for me.
The Strikers – Body Music (A Francois Kevorkian & Larry Levan Remix)
1981 delivers another gem… As the commercial disco world was imploding, the underground was developing music like this and early adopters such as legendary DJs Francois Kevorkian & Larry Levan were huge driving influences. A great vocal and a killer groove are the simple ingredients. There have been so many edits and re-edits of this but the original still does the job.
Fern Kinney – Groove Me
Again a cross between disco and funk, this slinky cut was a personal favourite. The 12" had a fairly straight almost single version at the start, then dropped into some more avante garde drum sections and grooves on the back end of the epic 8:55 version. The synchopated bass and drums just locked you in to the groove which laid effortlessly underneath a fantastic vocal. Lots of dubs and re-edits of this one are around too!
Donna Summer – I Feel Love
OK, its the most obvious disco record of all time… we agree!!! But is there a more iconic or better disco record? The bassline and production stands up today. Instantly recognisable yet still uber cool. Donna Summer's sultry vocal is bliss. The overall mash of these things alone makes this song epic, but the way the production and keys and synths and musical pads weave in and out of the groove is sublime. Plus it managed to merge the US disco style with a more European synth driven variety with perfect harmony and provided a hit on both sides of the planet. For more adventures in this groove check all 15 plus minutes of the Patrick Cowley Remix!
Sharon Brown – I Specialize In Love
Tee Scott produced (another disco come early house music producer) this one cut through in 1982, again a few years after the commercial hype of disco had diminished. Taking indluence from other records of the time, the track blended that street kind of vibe with a more polished song delivering Sharon Brown's biggest crossover hit.
Double Exposure – Ten Percent (Walter Gibbons Remix)
Apart from being a great piece of music in itself, this one is iconic for a few other reasons… Number 1, it was the very first record to be pressed on 12" vinyl. Number 2, it was the first record that was reworked by a DJ for that extended 12" version, with Walter Gibbons superbly extending the uplifting string and vocal laden track into something a lot more. Years of songs running for 2 or 3 minutes and then suddenly, a dance track appears that keeps dropping into new sections and building and building to it's peak with multiple breaks in the vocal sections. Epic and the start of a DJ meets remixer meets producer legacy that is the backbone oof todays dance music.
Evelyn "Champagne" King – Love Come Down
A much sampled record in house music, this is an original funk disco classic. A fat groove backed with a pile of 80's synths and topped off with her superb vocals. It's a simple production but the results speak for themselves.
Loose Joints "Is It All Over My Face" (Original Male Vocal)
Born out of the New York underground Loose Joints was formed by early DJ and music pioneers Arthur Russell and influential DJ Steve D'Acquisto. Arthur, already building a reputation as an avante garde music producer and writer and Steve met in a club and the resulting Loose Joint record was bred through various studio sessions which were combined with hedonistic NY York parties when they invited friends to the studio during writing sessions. The bed was later and also quite famously jacked by Larry Levan and the male vocal was replaced with a female. All versions are great!
For more info please check:
Jarc Facebook: https://www.facebook.com/JARCsounds/
Jarc Soundcloud: https://soundcloud.com/user-69288322
Jarc Instagram: https://www.instagram.com/jarcsounds/
Tags:
disco
,
donna summer
,
Double Exposure
,
Evelyn Champagne King
,
Fern Kinney
,
Francois J
,
hamilton bohannon
,
Jarc
,
larry levan
,
Loose Joints
,
Sharon Brown
,
Sylvester
,
West Phillips