Satin Jackets Selects – The 2020 Essential 3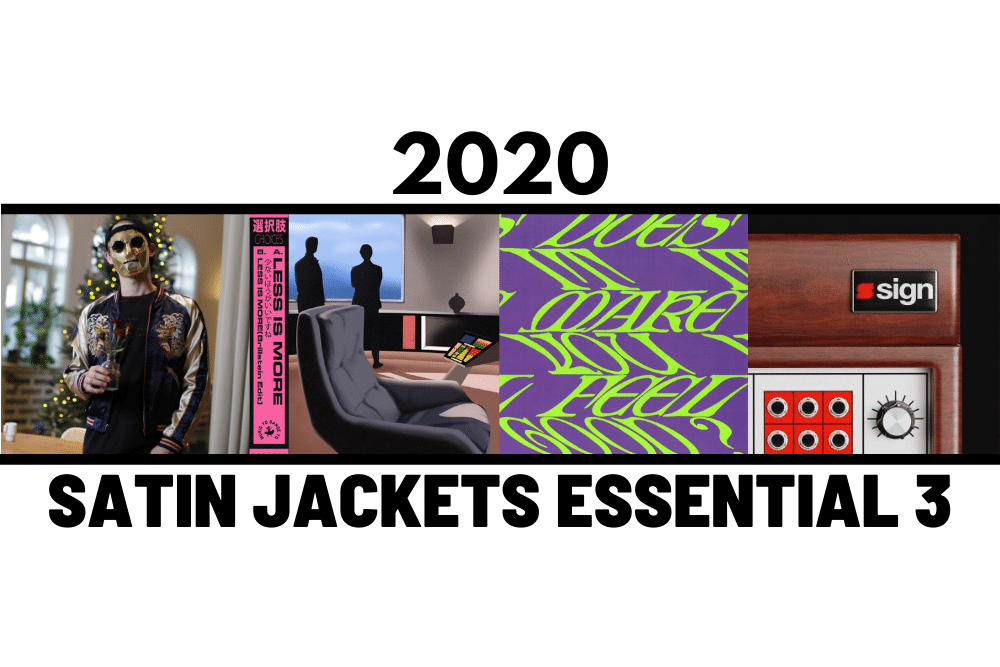 Satin Jackets Selects – The 2020 Essential 3
Like what you hear? To help support LV Online buy us a coffee via Ko-FI. Click HERE
Continuing our end of of year features we are very pleased to invite an artist who has had a simply spectacular 2020 to select his essential three tracks of the year for us.
Satin Jackets is an artist whose fan-base had grown exponentially over the last couple of years and deservedly so. This year he reached the incredible milestone of joining the +1 Million Monthly Listeners Club on Spotify and staying there. He makes music which transports the listener off to warmer climes, well needed relaxation therapy distilled into his perfectly crafted songs. He has perfected the art of creating music which is eminently dance-able but equally demands to be listened to time and time again, a playlisters dream. In short Satin Jackets music is perfect for soothing even the most frayed of nerves in what has been the most difficult of years.
His latest track A Higher Place landed at the tail end of last year and is a perfect embodiment of the style that Satin Jackets has developed over the last couple of years. You can check our review HERE and the track below.
We are very much looking forward to seeing what Satin Jackets has in store for us in 2021.
Satin Jackets Selects – The 2020 Essential 3
1.) Roosevelt – Sign
Everyone likes Roosevelt and I'm no exception. I saw the sign after the first ten seconds of the opening synth and was sold on the track since then. Nice idea for the video as well.
2.) Choices – Less Is More
Less is More is definitely my motto. Ask my A&R. This is some classy disco bliss and when I checked the credits and saw Vaughn Oliver and Ryan Blackington, I was not surprised.
3.) Confidence Man – Does It Make You Feel Good
Probably the most stylish formation around. It does not only look the part but most importantly sounds like it as well. Yes, it absolutely does what it says on the tin. (Technically, late 2019 but I came across it later.)
Grab and stream Satin Jackets A Higher Place via: https://fanlink.to/ahigherplace
For more info check:
Satin Jackets Facebook: https://www.facebook.com/satinjackets/
Satin Jackets Soundcloud: https://soundcloud.com/satinjackets
Satin Jackets Instagram: https://www.instagram.com/satin.jackets/
Satin Jackets Twitter: https://twitter.com/satinjackets
Eskimo Facebook: http://www.facebook.com/eskimorecordings
Eskimo Soundcloud: http://soundcloud.com/eskimorecordings
Eskimo Instagram: https://www.instagram.com/eskimorecordings
Eskimo Twitter: http://twitter.com/eskimorecords
Tags:
satin jackets