Junior Sanchez – 11 Tracks Which Massively Influenced My Career (LV Legends)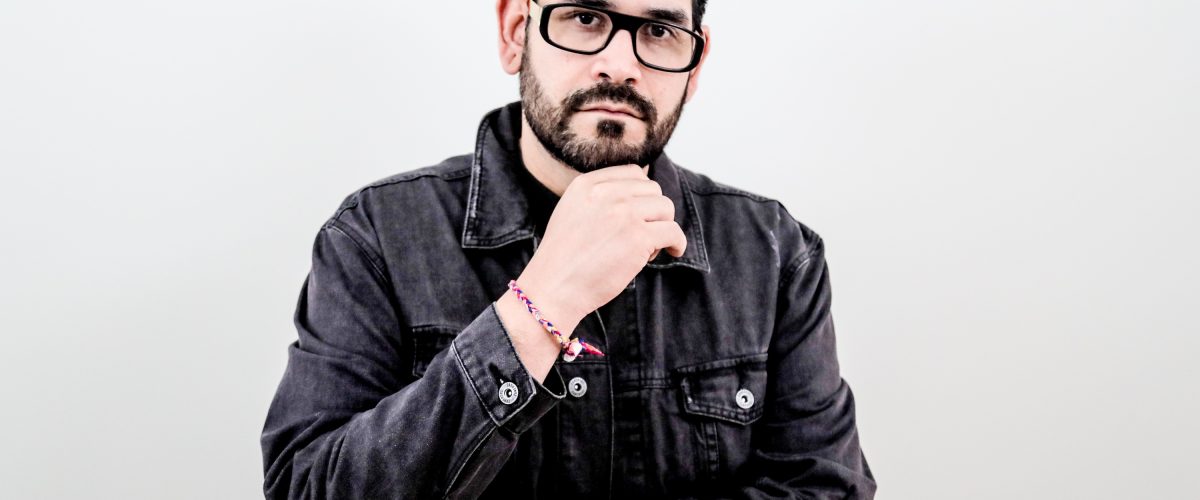 Hailing from New Jersey Junior Sanchez has been a prolific producer and DJ since 1994. As an artist his releases have helped define the sound of house music as it moved from the 90's right through to its current resurgence over the last few years. He has released on some of electronic musics key labels including Defected, Relief, Mad Tech Records, Circus, Strictly Rhythm, Nervous & Snatch Recordings to name but a few.
His exciting and innovative production style would also lead to many key remixes and collaborations with a wide range of music's most iconic artists including Madonna, Gorillaz, Jamiroquai, Giorgio Moroder, Cassius, Green Velvet and Todd Terry.
As a DJ he first rose to prominence in some of the hottest clubs in NYC developing his craft until he became one of the most lauded DJ's on the scene which in turn would lead to gigs all over the globe. His style like his production style was innovative and eclectic never shying away from taking risks. Now over 25 years on Junior Sanchez is as in-demand as ever. The last couple of years have seen him collaborating with Roger Sanchez and DJ Sneak as the S-Men and with Demuir as KULTUR.
With his current batch of tracks landing everywhere from Robsoul to Classic Recordings his music is still in huge demand gaining millions of streams on Spotify. His label Brobot has also staked it's own claim to being one of the most important labels on the scene with a series of stand-out releases.
Juniors latest release All This Love see's him land on another iconic label in the shape of Glasgow Underground. It's a track which showcases Junior's sublime production skills. The effortlessly cool bassline, a warm and expressive vocal, brass stabs and strings all come together beautifully for a track which screams end of the night. It's a musical moment to bring the lights up to and watch a sea of smiling faces celebrating life.
We asked Junior Sanchez to give us some of the tracks which have influenced him and which inspired his own releases. Check his superb list below including entries from Roger Sanchez, Masters At Work, Roland Clark, Todd Terry and Gorillaz alongside his recollections on his own key releases.
Junior Sanchez – 11 Tracks Which Massively Influenced My Career
1. Those Guys – Tonite (Original Colored Girls Mix) [MCA]
This record was such a huge part of my childhood. I had this record in 7th grade and would bring it to school and hide it in my locker because I was so scared I would lose it or it would get stolen as records often at times would disappear from a crate back in a day lol.
2. Junior Sanchez Feat Dajae – B With U [Manifesto]
I did this song in a time where Roger Sanchez (and no Roger is not my biological brother but we are brothers in music) was in transition from his old Narcotic label and wanted to start a new one. I was at his living room table and told him I would work on an EP for whatever his new label would be, I recall writing on a piece of paper Rogers Rsenal which lead to him calling the label RSENAL. I did the same thing for Subliminal (thats a whole other story in itself).
At the time I was always good with coming up names and would often write them down in graffiti on paper. Interestingly enough Armands 2Future4U album title was actually going to be my album title but I didn't have it done in time so Armand Van Helden asked if he could use that title and I said yes, its totally cool. I named the EP that included B With U on RSENAL 2Morrows Future 2DAY. I also recall 1998/9 WMC when Thomas Bangalter heard B with U he immediately wanted it for ROULE but a promise is a promise and I gave it to Roger for the launch of his imprint. Look out for a whole new revisited version for 2021 of Be With YOU!!!!
3. Urban Soul – Alright [Charisma]
This is one of my all-time favorite House songs. Urban Soul is  one of Roland Clark's many aliases. He's one of the most versatile producers and DJ's we have in our culture. From AVH's Flowers to South Street Player, he's an amazing singer-songwriter, DJ, and producer.
4. Junior Sanchez – Keep On Reachin [ROBSOUL]
This was inspired by so many of my French brothers and sisters. I was in a moment of deep reflection and wanted to create vibes that penetrate deep into the soul and heart of one's body. This track just makes you feel all the right feelings. It keeps on being discovered and organically grows. If I were a major or another label with a certain amount of power I would license this and it would even resonate that much more but that's me being a smart A&R. Most do their job based on algorithmic ego rather than art.
5. Incognito – Givin It Up (Roger's Uplifting Club Mix) [Talking Loud]
I can't have a list without one of Roger's remixes. This Incognito mix was incredible combining a beautiful vocal with the classy production that Roger was always known for. This remix makes any day a better one and fills you with so much happiness. I listen to this often to turn a grey day around.
6. Junior Sanchez – Lookin 4 Love [Brobot]
This is an interesting track as I often get inspired randomly. I was watching Luke Cage on Netflix and this just truly came to light after watching an episode. I just did it within a few hours and its one of my most popular streamed tracks which just connects with people. That's usually how it is, the tracks you don't really think much of are the ones that people connect with.
7. Black Riot – A Day In The Life [4th Floor Records]
This track originally came out on 4th floor Records. What a moment for me. It's produced by Todd Terry, a true pioneer is house music. I would walk home from elementary school in 1988 with this on. Profile Records compilation was in my walkman (a portable cassette player ) for years lol
8. Gorillaz – Dare (Junior Sanchez Remix) [Virgin US]
A lot of people are not aware of my vast and diverse catalog of productions and remixes. This was one of them. There was a time I had a close relationship with Virgin US. Jason Flom was president at the time and David Walter was the A&R that truly believed in my capabilities. I produced Katy Perry's 1st EP (we did a cover of the Outfields Use Your Love), Morningwood, the IMA ROBOT album Monument For The Masses (The singer went on and formed Edward Sharpe And The Magnetic Zeros).
This remix in particular was suggested to me to do by David Walter. US Alternative Radio wasn't taking to the original as much he would like so he suggested I take a crack at it and I did and it helped that single get tremendous radio play in the US. It would help the album eventually sell over 150k albums more copies in the US.
9. MAW & Company Feat Xavier Gold – Gonna Get Back To You [Esquire Records]
This is a Masters At Work production, but this time remixed by Mood 2 Swing. They are two of these best production duo's in house music period. Some could argue who's catalog is better but to me, both are legendary and epic in their own right. John Ciafone & Lem Springsteen, what can I say those guys are a huge inspiration! Their drums and musicality are always on point.
10. Junior Sanchez – Division [Saved]
I did this track and I felt it needed a certain vibe and the message Divison A Man-Made Decision resonated with my heart. I'm happy Nic Fanciulli understood the message and signed it to Saved. It was a killer track for 2020.
11. Junior Sanchez – You, I & The Music [Armada / Brobot]
This was the single from my album Under The Influence. That album was dedicated to my influences, my friends & peers and it reflected that throughout so if you have a chance to check out the entire album. This song came out of 2 inspirations my kids and my then-fiance cause at the end of all the madness You, I & The Music is literally all we have.
I want to thank Le Visiteur for letting me share some stories. There is so much music that its hard to share all my catalog and also hard to share some of my favorite tracks by other producers as there are so many that I love.
For more info on Junior Sanchez please check:
Junior Sanchez Facebook: https://www.facebook.com/JuniorSanchezOfficial
Junior Sanchez Soundcloud: https://soundcloud.com/juniorsanchez
Junior Sanchez Instagram: https://www.instagram.com/juniorsanchezofficial
Junior Sanchez Twitter: https://twitter.com/juniorsanchez
Glasgow Underground Facebook: https://www.facebook.com/glasgowunderground
Glasgow Underground Soundcloud: https://soundcloud.com/glasgowunderground
Glasgow Underground Instagram: https://www.instagram.com/glasgowunderground/
Glasgow Underground Twitter: https://twitter.com/kevinmckay
Love this? Check out more LV Legends features HERE
Like what you hear? To buy us a coffee and help support LV Online via Ko-FI click HERE
Tags:
black riot
,
Gorillaz
,
house music
,
Incognito
,
Junior Sanchez
,
masters at work
,
Roger Sanchez
,
Roland Clark
,
todd terry