Lex & Locke talk about their 7 Day Path EP on Delusions of Grandeur, the club scene in Athens, The Move Project, Leng and Odyssia Festival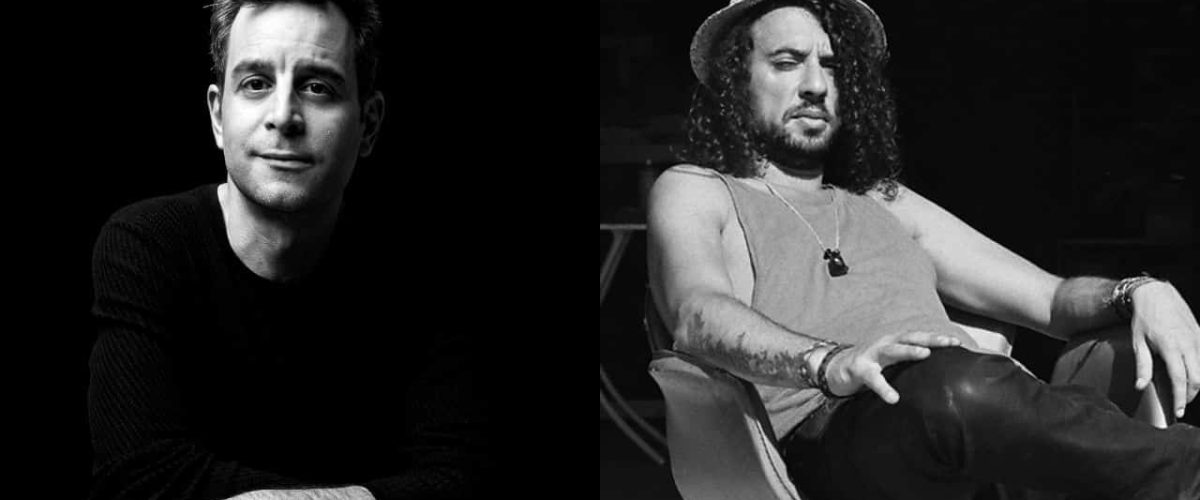 Lex & Locke talk about their 7 Day Path EP on Delusions of Grandeur, the club scene in Athens, The Move Project, Leng and Odyssia Festival
An Interview with the Insider for Le Visiteur
Greek DJ's and Producers Lex and Locke have a brand new EP '7 Day Path' out this week on Delusions of Grandeur featuring three divine sun soaked spacey originals and a rather excellent remix from DJ Rocca. They are two heavyweights of the Greek scene whose Move Project club night has been a huge success in Athens. With a long history behind them they have both travelled across the globe building strong networks wherever they go.
The Insider spoke to them about the EP, their club night Move, the club scene in Athens and their inspirational careers. They also put together this excellent mix for our Selectors series. Check it all out below and please give the mix a share over on Soundcloud and help us spread the love x You can also check out more on the mix, including a quick chat about it with Lex & Locke and the full tracklist HERE.
You can grab 7 Day Path via: https://lexathens.bandcamp.com/album/7-day-path-ep
You are both based in Athens. How's the day going?
Hello guys. Thank you for having us. It means a lot. We have just got together again in the studio having come back from our DJ tour in the Caribbean. Today we are working to finish the two latest tracks that we have in progress. So, the energy flows beautifully!
How is the mood in the city this Spring?
Unfortunately, Spring hasn't arrived yet and the weather is still very cold. We are both children of the sun, so we are looking forward to the forthcoming sunbeams!
Are clubs and gigs happening now?
Things have started working again slowly. There are still some restrictions on the night life. There is a pretty long way to go until things get back to normal.
Do you think there are any lasting effects on club life since Covid?
The biggest effect is that club owners and promoters cannot make a long-term plan since the Covid restrictions have been changing all the time. At the same time, many Clubs/Bars have been closed down due to lockdowns and that makes things even harder. The good thing that makes us optimistic is that the energy of the crowds is enormous. People have missed partying a lot!
What can you tell us about the music scene in Athens?
In our opinion Athens has a pretty nice and big scene compared to its population. Every weekend you can find lots of big parties with top rated international artists as well as smaller ones with locals DJs. The majority of the people, as in every other country, prefer harder stuff such as Hard Techno, and lately this new Melodic/Afro/Progressive sound has started being very popular. As old school House and Disco lovers unfortunately, we belong to the minority, of course that makes it challenging for us.
Do promoters like to bring European and US artists over to headline or would you say it is more about home-grown artists in Greece?
There are promoters with massive crowds and big venues who prefer to work with top rated international artists from all over the world and there are some other ones, usually with smaller capacity who prefer to work with locals. We have the feeling though that after the pandemic events with local DJs have been getting a little more popular and there are more slots for new local talent.
You met when you worked together on the club night 'Move'. How did the party begin?
Locke: Lex and I met back in 2004. And still there is a really special energy between us. Something more than just being like-minded, that gave us "the push" to do something really unique and successful. We are both co-founders of the MOVE Project and we had this idea while we were both abroad. I was in Berlin and Lex was in Mexico as I remember. The idea was so risky and rough but at the same time so unique that luckily it worked! We tried to show people how club life was back in the glory days, without phones and flashes on the dance floor, we wanted to make them celebrate each night as we did in those beautiful days in the 90's.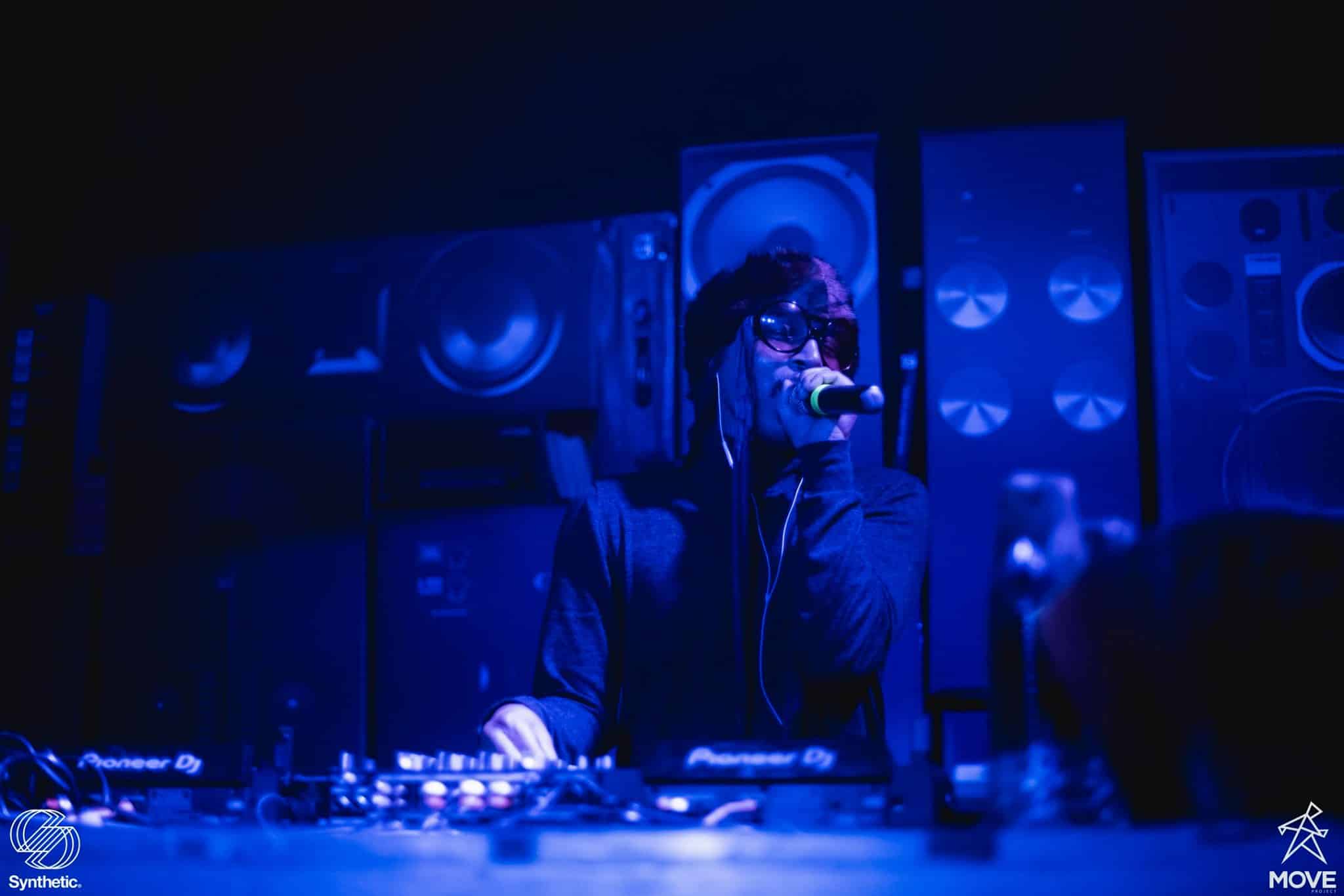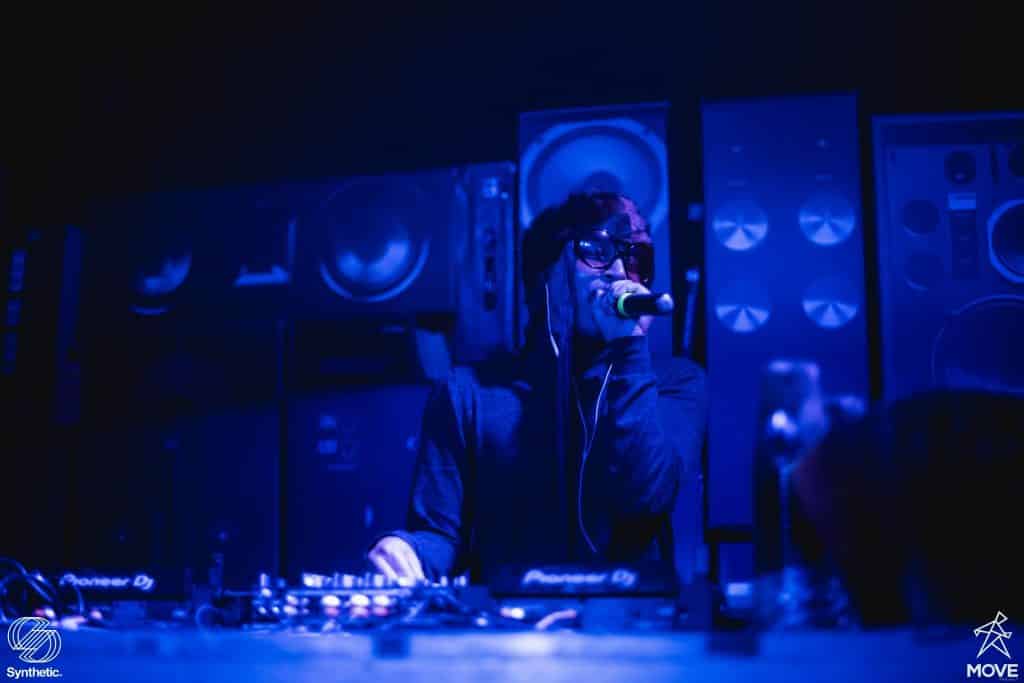 Its sounds like quite an exclusive affair. What is the crowd like?
There is a really nice blend of old school clubbers as well as new ones and I think that was one of the key points of success. We have been trying to make the crowd coming to our events feel special, that's why there are 3 basic rules on our events.
1. Photos and Video are not allowed!
2. There is a strict pre-sale private invitation policy. That means that you need to be proactive in order to get your entry as the 95% of our events are sold out!
3. Although all of our guest artists belong to the finest underground elite, we have been taking the risk not to announce the line- up. The reason we are doing this is simple. We want people to come to our events for the real fun and not for the name dropping!
It was extremely risky for us because we didn't know if people will feel something like this but luckily the Greek crowd proved to be the opposite. We are very thankful to them for embracing our effort!
What artists have you had play at this event over the years?
We had the honour to host MOODYMANN, LEVON VINCENT, our good friend MIKE HUCKABY, DELANO SMITH, FRANCOIS K, SOUL CAPSULE, SADAR BAHAR, VAKULA, MARC SCHNEIDER, JEF K, MASALO, THE MOLE and many more!
Is it always a secret location until the last moment? What are some of the locations the party has been held at?
Actually, is not a secret location anymore (at least most of the time) and the reason is that our crowd got bigger and it's difficult to manage that amount of people. We started far away from Athens in my hometown Chalkida with 200 invitation cards. We wanted to do location events so we could catch the interest of Athenians and blend the crowd nicely. After 3 outstanding events in Chalkida we moved in Athens and our first location was Six D.O.G.S where we did a few parties there. We also did an event at Romantso and then at Tres club, a very unique old school basement downtown in Athens. We had one stage at the first Edition of Odyssia Festival.
Is it still going now? Are you both still involved?
Sure! MOVE Project is our child and we take care of it as best we can.
Check out more on Move Project here: https://www.facebook.com/moveprojectgreece/
If I can rewind a little and ask Lex – You opened Radical Soundz Records store in 2000. What sort of stuff did you sell?
Radical Soundz specialised mainly in dance music. We were importing almost every week new and old stuff from US, Germany, UK, France, and Italy. You could find lots of records from NY/Chicago house, Detroit techno, minimal, progressive, trance and all the rave culture to hip hop, funk, and RnB.
Lex you were also part of Quantized Music. Can you highlight some of the releases on the label?
During the same period as the record shop, I started Quantized Music with my friend Tolis Q which lasted until 2014. I wouldn't like to highlight anything specifically since I really like almost all the stuff we released but I am very proud because we were a label that supported some of the most promising Greek artists of that period and most of them are huge international names now. Siopis, John Dimas, Echonomist, And.ID, Kreon, Lemos, Ekkohaus, Alex Dimou just to name a few. We also had some foreign artists such as Jef K, DJ W!ld, Mihai Popoviciu, Gavin Herlihy and more.
Check out Quantized on Traxsource HERE.
Lex you've been a mainstay of UK label Leng. How did you hook up with Leng? How many releases have you had on the label?
Hooking up with Leng was a big moment and definitely a highlight of my career. I remember sending a demo to the label and giving it almost 0% possibility that they would even listen to it. Surprisingly Paul Murphy himself replied to me after 5 hours telling me that he likes my stuff. As you understand it was a glorious moment for me and one to remember!!
So far I have had six releases on the label. Also, my forthcoming solo album 'Waving' is on the way!
Locke, you have travelled a LOT as a DJ. Where are some of the you have played at across the globe?
Traveling is as much a passion as the music so I try to travel and play as much as I can! Berlin of course was the mecca for me with appearances at WATERGATE, GRIESSEMUHLE and more. Mexico also is still in my heart with many gigs in Tulum at PAPAYA PLAYA, BPM, GITANO and my favourite SALVAJE festival, THE MIXOLOGY in Baja California, and many gigs in Mexico city. The US also blew my mind a couple of times.
What is the most stunning venue you've ever played in?
Locke: Since 2012 I haven't met such a vibe as the SALVAJE festival in a sacred Cenote in the jungle. Everything changed for me after this event! The most ultimate vibe I ever had.
LEX: If I have to mention just one I would say Sisyphos in Berlin, but I have played at some other stunning places also such as Output in New York, Culture Box in Copenhagen, Wanderlust in Paris and so many more…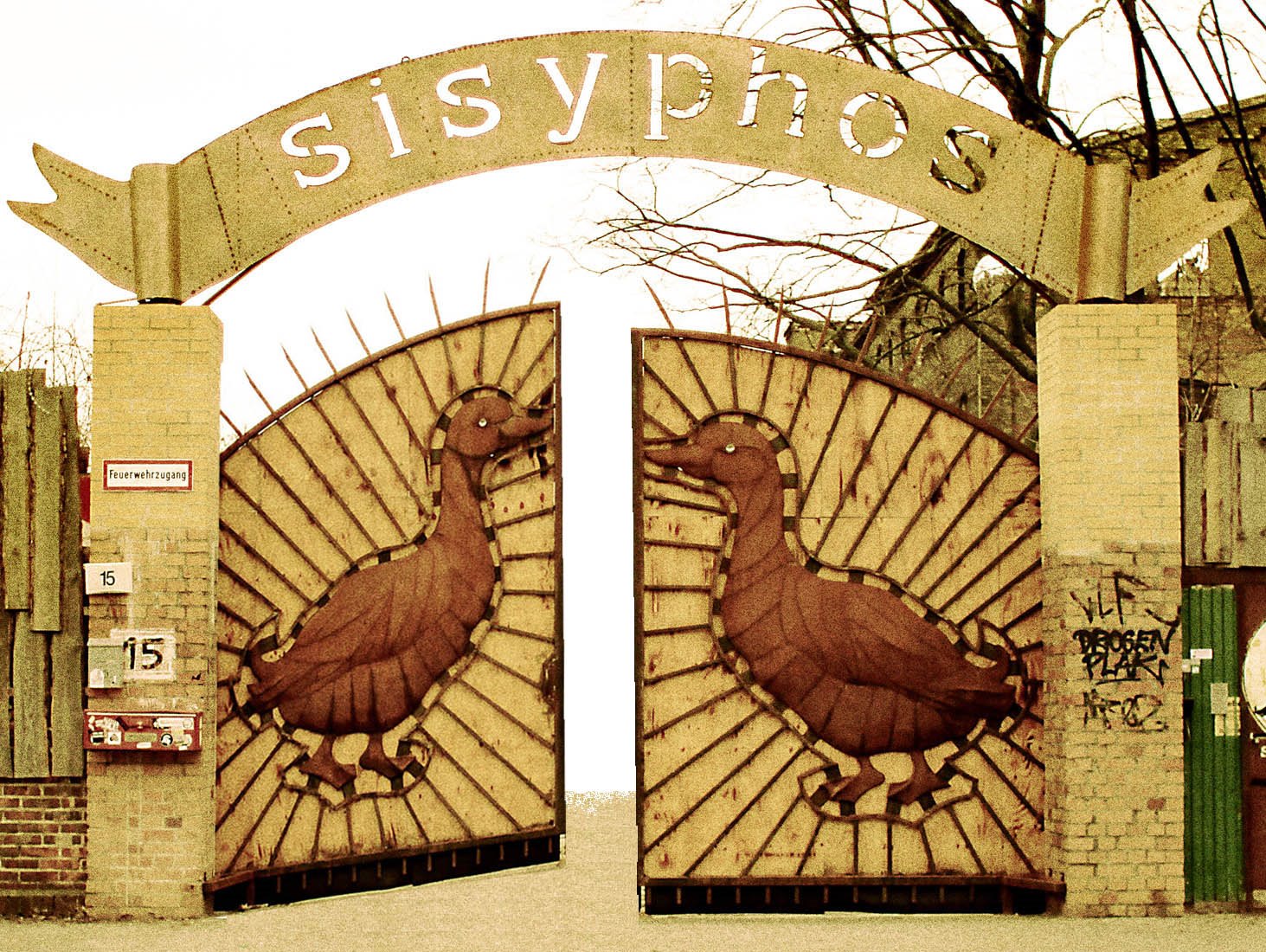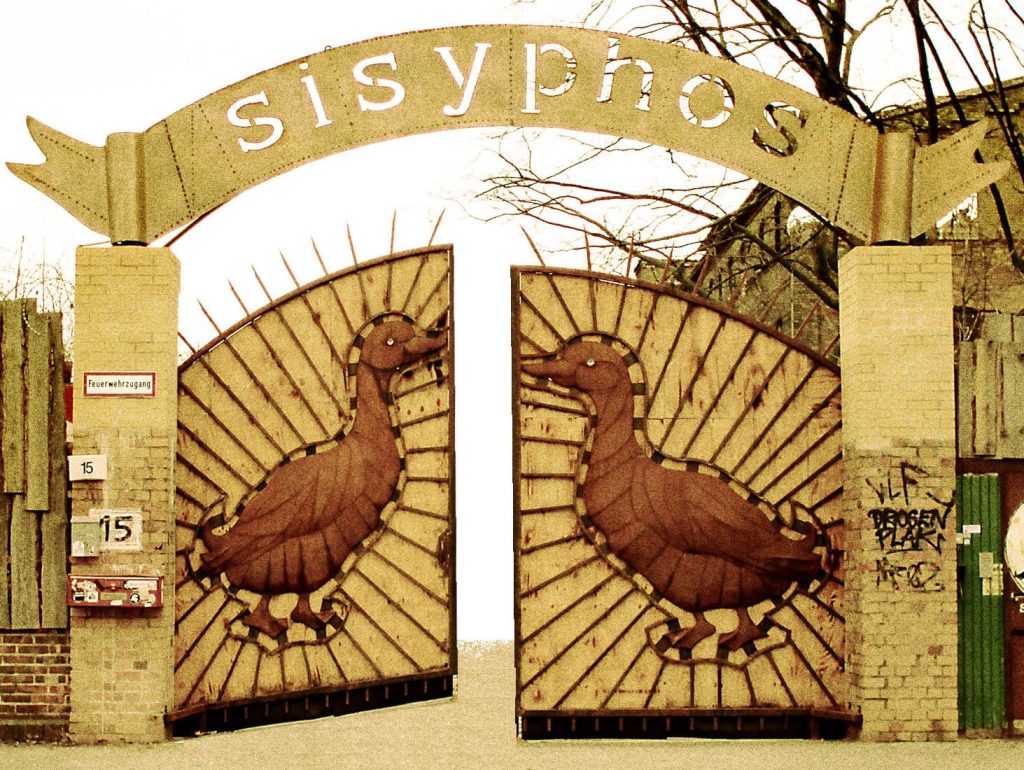 Locke you have been a prolific promoter as well as a DJ. You've been part of the Odyssia festival. How long have you been involved? What is your role?
Odyssia Festival was something unique for me. We had the idea of throwing a 7-day festival with the elite of House Music in 2014 and the debut event took place in 2016. I worked there for the first edition as Music Director and the public relations.
What is the vibe of the festival? Who are some of the artists that you have booked? Is it happening this year?
Odyssia festival took place in a super unique legendary beach bar called Cariocas in a very beautiful bay in the Corinthian sea. We had two stages in the surroundings and two boat parties per day. Some of the artists were DJ HARVEY, BODY N SOUL, GILLES PETERSON, GLEEN UNDERGROUND, BOO WILLIAMS, DELANO SMITH, DAM SWINDLE, MIKE HUCKABY, MAURICE FULTON, JOCEY REBELLE, JEREMY UNDERGROUND,MIDLAND, LOVEFINGERS, SOULDYNAMIC and many many more.
I hope the guys will continue with that project as people still share their unforgettable moments of those years.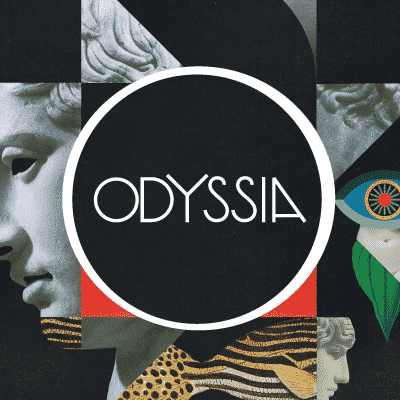 Locke you've played alongside some of the greats. What was it like playing alongside Ron Trent?
Ron Trent is a mentor, a friend and of course a hero for me…a living Legend! This guy truly gives everything for music. I remember how much he cares for the sound check, he is chasing the details of the booth and dance floor to reach the highest level in order to deliver; I really admire him! And to play with him is a blessing. The very first time I listened to him was in Berlin back in 2012…it was the best set I ever listened to in the Panorama bar since the beginning of the club!
Have you guys collaborated on other releases before?
We have done one more record together a few months ago which was released on Samosa Records.
Where do you make music together? Where is the studio?
We mostly make music at Lex's Studio in Saronida, a nice place by the sea a little outside Athens.
What is your most important piece of kit in the studio?
Hard to choose one. We like using a lot of analog synthesizers such as Moog Sub 37, Prophet Rev2, Nord Modular, Juno 106. We also like using live bass, percussion, and drums. We are very thankful to so many musicians who help and contribute so it's more like a team/band work rather than 2 guys making electronic music.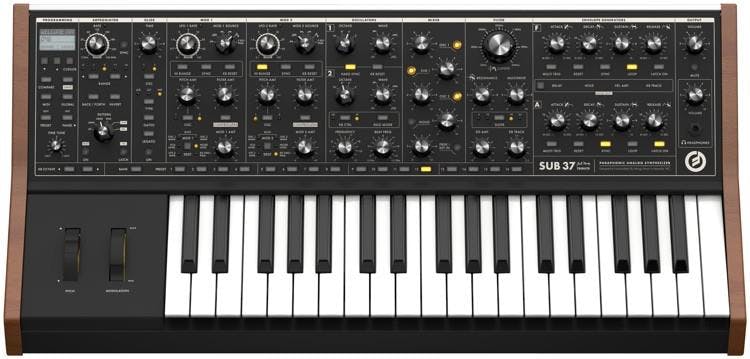 How did you hook up with Delusions of Grandeur?
Lex: I first attracted Jimpster's attention when he played my track 'Just Realised' which was released on Greek label B2 Recordings. After that he also liked our 'Pacifica' EP on Samosa Records, so I decided to send him a demo. So here we are.
Have you been fans of the label previously?
We have been big fans of Delusions. Actually, we have been fans since the beginning of the label and that makes us even happier to have a record here! We really love some of the first releases, especially some of the the first 6th Borough Project, and Session Victim stuff. The last Soul Of Hex is brilliant also!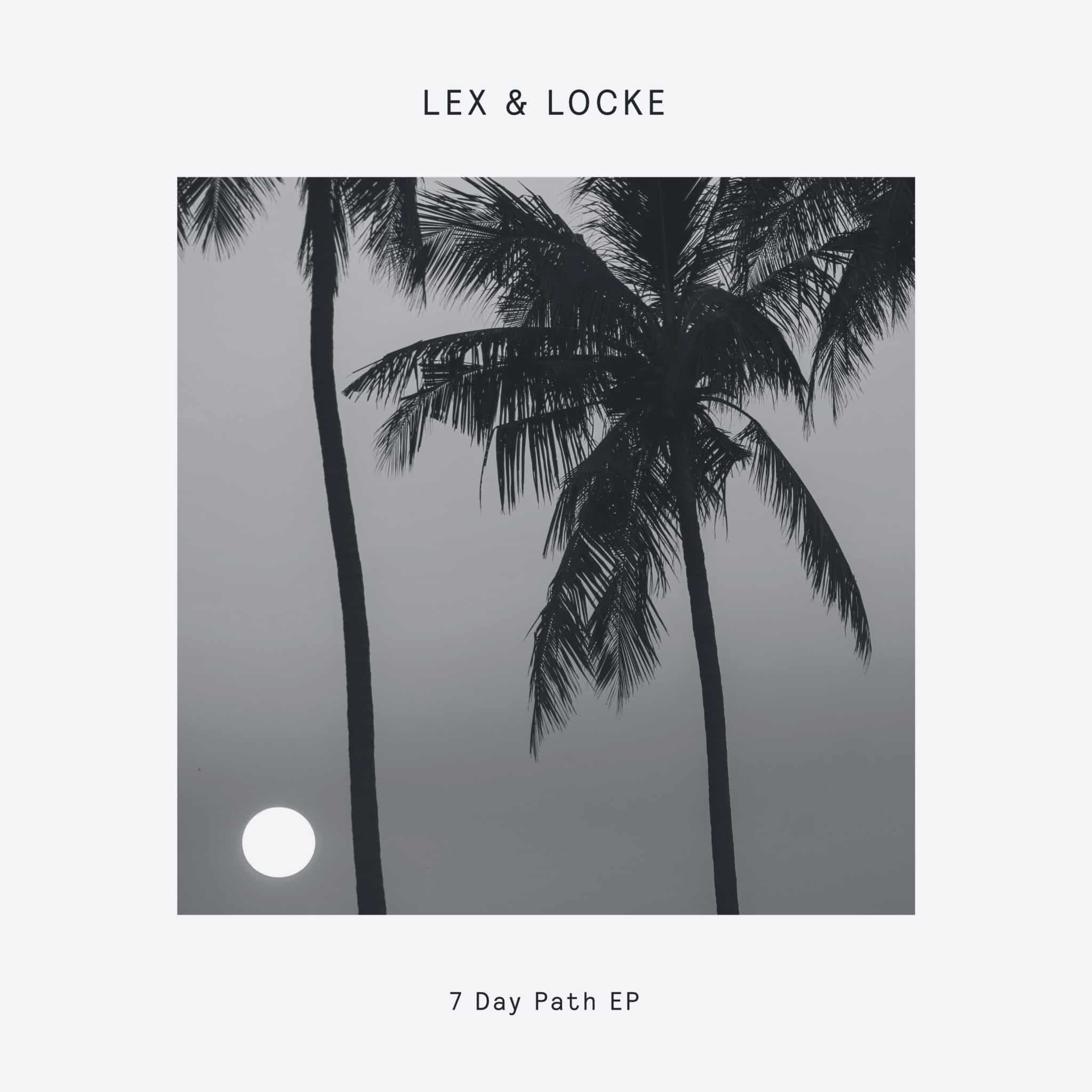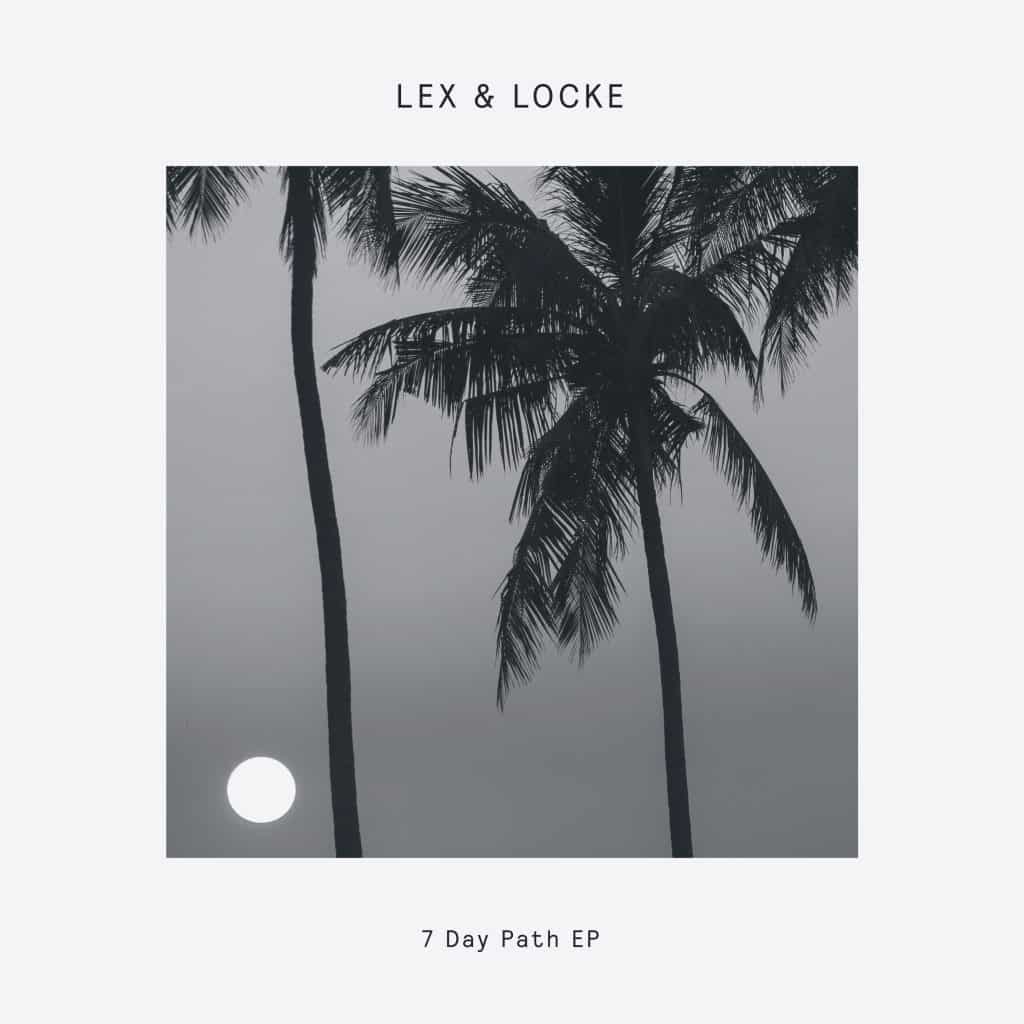 Talk us through your production process on the the EP a little.
We are both creative and technical, so there is not any particular approach. We started 'I See No Ball' with a random recording of the vocal and Locomotives just jamming on a loop. Same with 'Catch Up With The Sun' where we had our keyboard boy Artis Borris also jamming on another loop. '7 Day Path' started with Ilario Arnel's percussions and again Artis on the trumpet. In general, every track is a different case and physical elements are very important to us.
DJ Rocca is a pretty cool producer to have remix your track. How did you get him on board?
Lex: Well, it's a funny story actually. Somehow I was working the track with Locke and DJ Rocca at the same time on different projects. When I finished the version with Locke I sent it to Jamie, and he liked it, but Luca (Dj Rocca) was working on it at the same time adding lots of new elements and making something really good out of it. So, we decided to add his version as a remix. We are extremely happy and honoured to have him on board!
How would you describe what he has done to the original track?
Luca did so much additional work and took the track giving it a more indie, cosmic, dubby disco direction. Definitely his trademark style. We love it!
Do you have some other joint projects Lex & Locke are working on together?
We have plenty actually! At the moment we are working on 3 different tracks, and we have signed a 12″ to Leng Records which will be out by the end of the year.
Where can we catch you both playing this year?
Our next gig together has already been planned for the release party of Lex's personal album and it will take place at Spiti Bar in Athens on the 17th of April. Next one will be on the island of Zakynthos. Of course, many more will come up during the summer. Apart from these there will be plenty of solo appearances in Athens, Berlin, the Greek islands and of course our beloved Mexico.
If we get to the city of Athens this year, where's a great place for a drink and good music?
We would recommend Couleur Locale downtown in Athens with fine drinking, music and the breath-taking Acropolis views, and the bar/restaurant of Six D.O.G.S with the beautiful garden. A little more uptown there is also Spiti Bar with maybe the best DJs/selectors sharing its booth.
What club should we head for?
It really depends on the day you will attend but Six D.O.G.S and Dybbuk are the most traditionally constant values.
Is there a hidden gem, or an essential vinyl shop we should seek out?
For vinyl you definitely need to visit HOMCORE, Kasseta and Zaharias.
Where is the place to look up and see the stars in Athens?
Definitely the rock of Acropolis is the spot to stare under the stars and have the view of the ancient Parthenon and whole Athens. We are going there very often and for that reason we are sure you will love it!
For more info please check:
Lex Facebook: https://www.facebook.com/lexathens
Lex Soundcloud: https://soundcloud.com/lex-athens
Lex Instagram: https://www.instagram.com/lex_athens/
Locke Facebook: https://www.facebook.com/lockemove/
Locke Soundcloud: https://soundcloud.com/locke-move
Locke Instagram: https://www.instagram.com/insta_locke/
Delusions of Grandeur Facebook: https://www.facebook.com/delusionsofgrandeurrecords
Delusions of Grandeur Soundcloud: https://soundcloud.com/delusionsofgrandeur
Delusions of Grandeur Instagram: https://www.instagram.com/delusionsofgrandeurrecords/
Love this? Check out more from Delusions of Grandeur on Le Visiteur here
Tags:
Athens
,
Deep House
,
Delusions of Grandeur
,
leng
,
Lex & Locke
,
Move Project
,
Odyssia Festival