Terry Farley and Ashley Beedle re-ignite their 30-year-old Junior Boys Own partnership with the launch of Ghosts by The Spaces Between.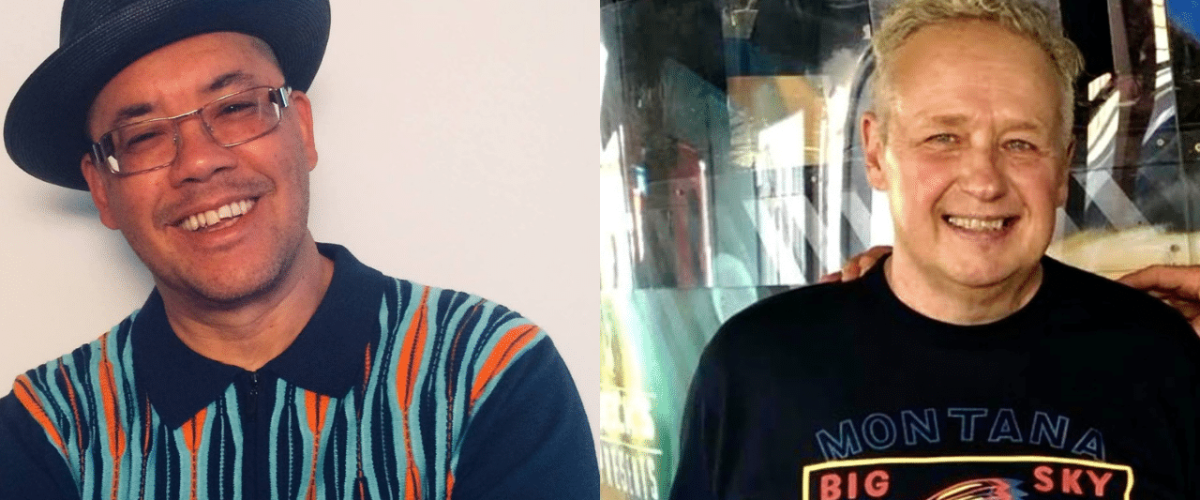 Terry Farley and Ashley Beedle re-ignite their 30-year-old Junior Boys Own partnership with the launch of Ghosts by The Spaces Between.
We are hugely excited with the news of the re-emergence of Black Science Orchestra. Born way back at the start of the 90's BSO has seen 6 distinct incarnations and are now back with the seriously talented line-up of Ashley Beedle, Rob Mello and Darren Morris. Black Science Orchestra were a hugely influential outfit in the 90's. A succession of stand out singles including Where Were You, New Jersey Deep and Save Us (Funky Music) inspired and influenced a generation. They are timeless tracks which still regularly appear in DJ sets right through to today and will likely do so for the next 30 years.
It is perhaps fitting that their debut offering in their current incarnation see's them remixing Terry Farley's new project The Spaces Between. This brand-new project sees him team up with Wade Teo, co-owner of the ace Club Chi'll Records, and Ian Snowball. Completing the circle 'The Spaces Between' debut single is signed to F*CLR Records, the label owned by Ashley's wife Jo Wallace. It was the seminal UK label Junior Boys Own which was co-helmed by Terry Farley which hosted all those classic singles along with Black Science Orchestra's only album to date Walter's Room.
Ghosts by The Spaces Between sees them enlist Chicago house luminary Harry Dennis on a pounding club track which references the Jazz greats who helped shape and define music as we know it today. Black Science Orchestra have really gone to town here with a huge remix package including multiple vocal versions, stripped back versions and instrumentals. There is something for every floor and occasion included on the package from deep and haunting to Balearic and ass shakin' funky. You can check the premier of the sublime dub below.
Make sure you grab this incredible EP from: https://fclrmusic.bandcamp.com/album/fclr013-the-spaces-between-ft-harry-dennis-ghosts-ep
To celebrate the release, we had a chat to Ashley and Terry about the current EP and their recollections of the Junior Boys Own releases.
The Spaces Between
Hi there Ashley and Terry, many thanks for speaking to us today. Firstly Terry what can you tell us about 'The Spaces Between', how did it all come together and what is the concept behind the debut single Ghosts?
TERRY – Ian had just released a wonderful record by Marshall Jefferson called Human Condition. Allegedly it was a long-lost Jungle Wonz track that only Ron Hardy had a cassette copy and was lost in time. It featured the iconic Chicago vocalist Harry Dennis who I've always admired. I asked Ian if we could all collaborate (Wade has a great set up and was working with Ian). We had this idea of remembering the Jazz greats of Chicago & NYC. Harry was on board with this and within a week we had the bones to work with
Black Science Orchestra
Ashley, it's an absolute pleasure to see Black Science Orchestra back again. What led you to the reform BSO in 2021?
ASHLEY – Me and original co-founder Rob Mello had reformed Black Science Orchestra two years earlier than the 'Ghosts' EP. But we were waiting for a track to present itself that ticked all the BSO boxes to work on and Ghosts came along. The newest member to be inducted into the 6th incarnation of Black Science Orchestra is Darren Morris who joined in 2021. Darren has worked on multiple projects with me over the last 16 years including Bent and X-Press2, as well as being a highly respected musician, producer, and arranger in his own right, working on film scores and studio work for Massive Attack. He also owns and runs North Street West Studios – home of the North Street West productions and remixes.
Junior Boys Own
Terry, going way back what are your recollections of hearing the first BSO demos and the process to getting them signed to Junior Boys Own in the early 90's?
TERRY – To be honest it was so long ago but I was already a fan of the tracks where Ash got his 'inspirations' from for the BSO tracks. They were exactly what I wanted to play as a DJ and exactly what Steve & myself wanted on Junior Boys Own. Authentic sounding, a real hybrid that's part London & part NYC / Philadelphia. They still sound fantastic as well.
Ashley, what can you tell us about your recollections of the scene that led to the formation of BSO and the creation of Where Were You?
ASHLEY – I'd just left Black Market Records and Shock Sound System and had time on my hands. I was DJing at clubs like Full Circle in Colnbrook, Cheeky Half in London and travelling abroad to places like Rimini in Italy. All this immersion in clubs and music led me to get back in touch with black dance music. After Norman Jay recommended the Trammps III LP to me on a crate digging expedition in Cheapo Cheapo's in Soho, London, it inspired me to create Where were you. Co-founder Rob Mello and Danny Arno + John Howard all came together under one moniker which I came up with – 'Black Science Orchestra'. The rest is history.
Save Us
Terry, what is your favourite Black Science Orchestra moment when they were signed to Junior Boys Own?
TERRY – Save us is my personal fave it's got such a great production and the tension held during the breaks are near perfect.
New Jersey Deep
Ashley, New Jersey Deep from your Altered States EP has gone on to be one of the seminal UK house tracks which is still gets heavy plays nearly three decades later. When did you first realise that you had created something special and that it had become an evergreen?
ASHLEY – It was the classic 'ignored in the UK' syndrome and it took Kenny Dope and Louie Vega to champion the track in the US before it took off in the UK!! It was the same for Where were you – Frankie Knuckles broke the record in NYC at Cheetah's – and then the track filtered back to England. I realised that the Black Science Orchestra collective had created two monsters that would be around for many years to come – no ego intended.
Ghosts
Ashley, please can you tell us about the slate of remixes that you have created for the 'The Spaces Between' new track Ghosts?
ASHLEY – 'Ghosts' was presented by Snowy of The Spaces Between to my wife, Jo Wallace who runs F*CLR Records. I was sitting next to her and she said, 'Could I be cheeky and ask for some Black Science Orchestra remixes?' Then I spoke to Rob Mello and Darren Morris who both liked the original track and the concept of naming the jazz greats. The added attraction of having Chicago House Legend, Harry Dennis on the track's narration was an additional plus. Also, Terry Farley was involved who put out most of the Black Science Orchestra releases on his Junior Boys Own label in the 90's. Myself and Darren did Remix #1 and the associated dubs + stripped back mixes and Rob Mello flipped the script completely with a brilliant tough funk rework on his Remix #2. I think the whole compliment of the original and remixes makes 'Ghosts' an incredibly special EP.
Terry, Ghosts seems like a perfect track for 2021, hugely reverential but equally fresh and powerful. What can you tell us about the plans for 'The Spaces Between' moving forward?
TERRY – Thank you. We wanted to make a record that was just HOUSE not tech / not Techno not deep. I love stuff that's just what it is without trying to be like the latest biggest hit. I'm not a fan of plans. I prefer just seeing how it goes.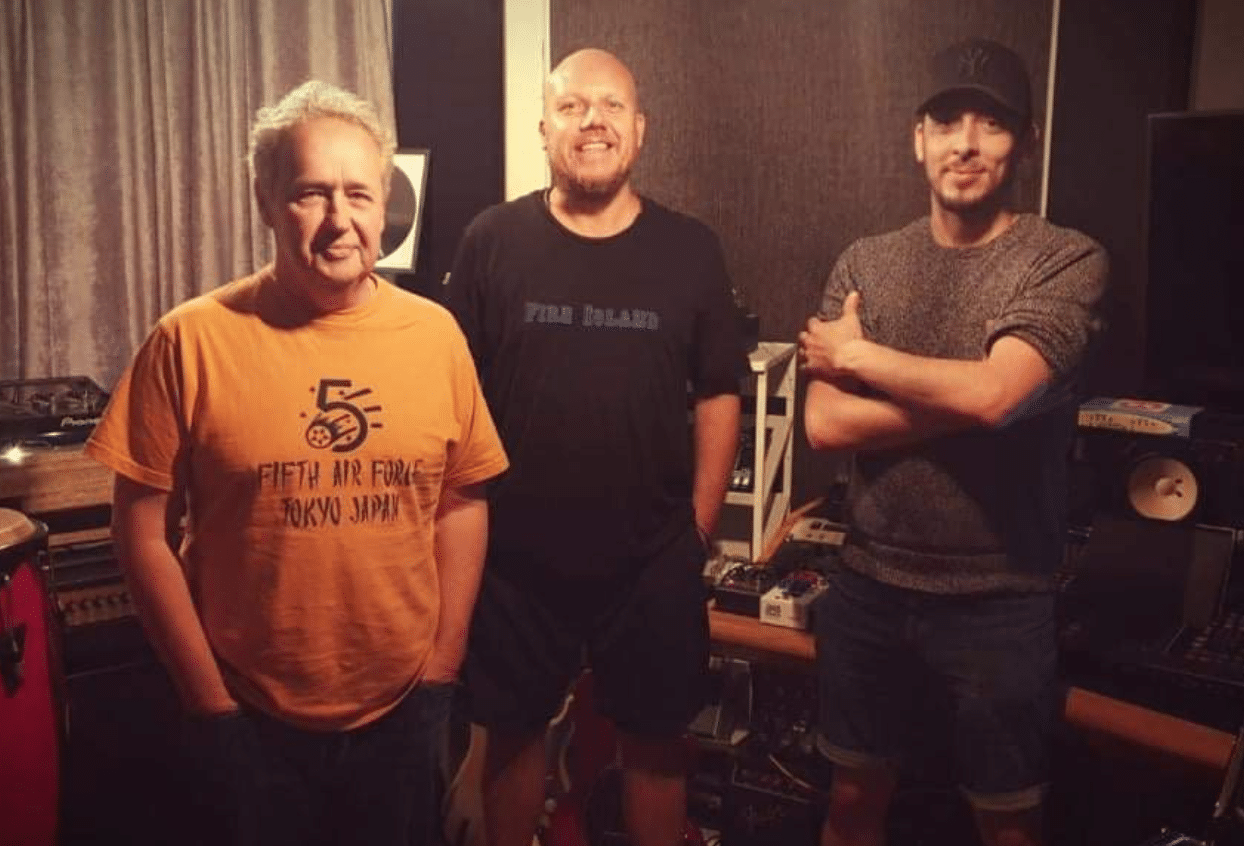 The Spaces Between
And finally, Ashley, there is some serious excitement around Black Science Orchestra reforming. What can you tell our readers about your plans for 2021?
ASHLEY -There is SO MUCH in the pipeline – a potential LP but who knows – it could be a succession of EPs – you never know. There may be live performances depending on the situation surrounding COVID. But it is happening and there are already 4-5 tracks being worked on. All I can say is "Welcome back to the Black Science Orchestra".
Make sure you grab this incredible EP from: https://fclrmusic.bandcamp.com/album/fclr013-the-spaces-between-ft-harry-dennis-ghosts-ep
For more info please check:
The Spaces Between Instagram: https://www.instagram.com/officialspacesbetween
The Spaces Between Twitter: https://twitter.com/TheSpacesBetwee
Terry Farley Facebook: https://www.facebook.com/TerryFarleyOfficial
Terry Farley Instagram: https://www.instagram.com/terryfarley
Terry Farley Twitter: https://twitter.com/terrystuckshop
Black Science Orchestra Facebook: https://www.facebook.com/BlackScienceOrchestra
Ashley Beedle Facebook: https://www.facebook.com/ashleybeedle
Ashley Beedle Instagram: https://www.instagram.com/ashleybeedlemusic/
Ashley Beedle Twitter: https://twitter.com/TheAshleyBeedle
F*clr Twitter: https://twitter.com/fstarclr
Like this? Check out more on Ashley Beedle HERE & Terry Farley HERE
Like what you hear? To help support LV Online buy us a coffee via Ko-FI. Click HERE
Tags:
ashley beedle
,
black science orchestra
,
Junior Boys Own
,
Terry Farley
,
The Spaces Between