Martin Moscrop On A Certain Ratio, Sir Horatio and Manchester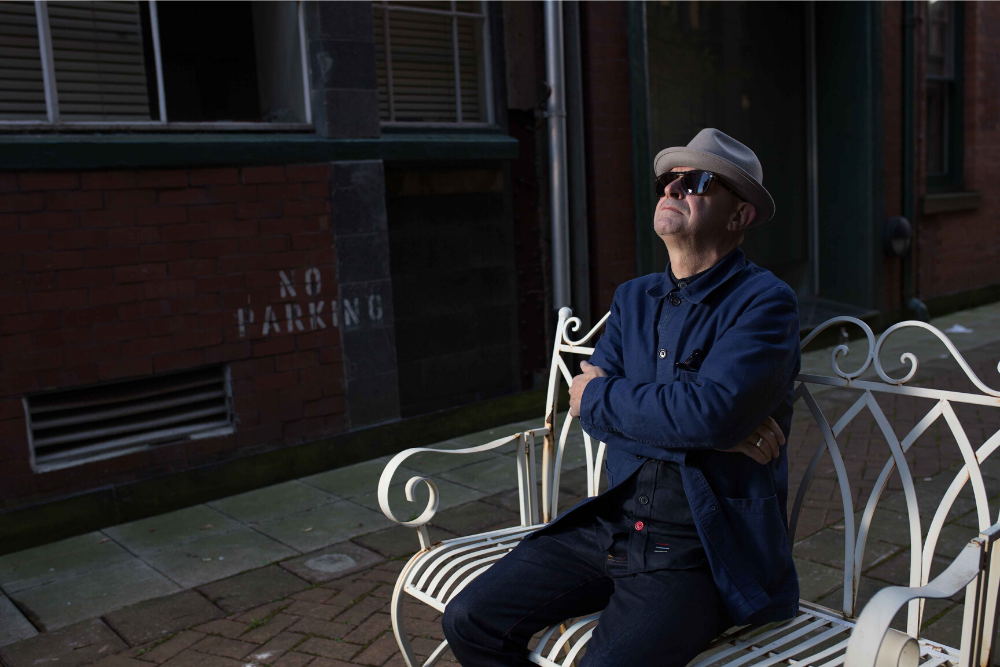 Martin Moscrop On A Certain Ratio, Sir Horatio and Manchester
Cover Photo by Paul Husband
Martin Moscrop is a hugely influential character in the UK music industry. As one of the core members of Manchester band A Certain Ratio it's safe to say that Martin has lived and breathed music since the 70's. He shows no sign of slowing down either. Over the last couple of years Mute have embarked on a huge program of re-releases of ACR's work including a superb 40th Anniversary Box set ACR:BOX. It's a release schedule which as well as satisfying long time fans has put the band in front of a whole new audience. The 40th anniversary also saw ACR heading back out on the road again for a series of hugely well recieved gigs all over the globe. For the first time in more than a decade there is also brand new A Certain Ratio music hitting the stores culminating in a new album ACR Loco which lands this coming September. I've had a sneak peak and it's as exciting and vibrant as anything ACR have released to date.
This year they also released a hugely limited 12" under their little known alterego Sir Horatio. It was their first such release since 1982 when they released a 12″ Abracadubra / Sommadub on 666 records. The 12" was a collaboration with Manchester's Massey who is head of the hugely rated Sprechen Music, the label which released the track.
We spoke to Martin about the resurgence of A Certain Ratio, the Sir Horatio release, his career, Manchester and his thoughts on the music industry in 2020.
Martin Moscrop On A Certain Ratio, Sir Horatio and Manchester
Hi there Martin,
Thanks for speaking to us today.
Early Memories
Going back to the very start what are your first memories of the music scene in Manchester, how did you get involved in the music industry and who were the key people in your early career that helped you craft such an incredible and longstanding career?
I first got involved in music at School in 1976 just as punk happened and me and my mates formed a punk band. We had one rehearsal and the drummer left due to musical differences because he liked the Beatles and we liked the Clash.
My second band was called Alien Tint who were a glam punk band. I think I was the only one who didn't wear makeup. We were in the Manchester Musicians Collective and we did a gig at Band on The Wall in 1978 and A Certain Ratio were also on the bill. I think it was Jez's first gig with Pete and Simon. ACR were a 3 piece without drums and I was intrigued by them. I went up to them after the gig and said I really like what you're doing. They asked what I was doing with Alien Tint because I didn't fit in and that I looked and dressed more like one of them. They asked if I wanted to join ACR and here I am still in the band 42 years on.
Rob Gretton, Joy Division's manager, saw us at Band on The Wall when we played with Joy Division a short while after and told Tony Wilson about us. Tony booked us for a gig at The Factory and really liked us and asked if he could manage us. Tony, Rob and Allan Erasmus all helped us enormously with our career.
The Manchester Musicians Collective, which ran at Band on The Wall every Tuesday, was an important breeding ground for new bands in Manchester and bands like ACR, Warsaw, Joy Division, The Fall, The Manchester Mekon, The Passage… all started their gigging career there.
Early Influences
ACR had a really unique sound for a band coming out of the UK. Which artists were you listening to back when ACR first formed who helped form your own musical DNA?
When we first started we were listening to The Velvet Underground, Brian Eno, Kraftwerk, David Bowie (Low) and James Brown. We then went onto listening to loads of Funk, Jazz Funk, Jazz and world music. Things like Airto Moreira, Flora Purim, Miles Davies, Herbie Hancock, Hermito Pascoal, George Clinton, Bootsy Collins, Electro, Disco…………..
We used to go to a number of clubs in Manchester that played Jazz Funk which could consist of anything from latin Music to Electro. DJs like Colin Curtis, Hewan Clarke and Greg Wilson were the DJs we used to listen to in various clubs round Manchester. Greg played an ACR track called Skipscada at Legend in 1982 alongside loads of good American dance music and that was a real milestone for us being accepted in those musical circles.
Key ACR Tracks
Please can you give us 4 key tracks that you have been involved in creating, one from each decade of your career?
Flight – A Certain Ratio
This is what ACR are about, fusing the atmospheric trippy soundscape with an underlying dance feel. This record still sounds like the future and when I used to lecture I used to play it to my students and ask what year they thought it was from. They were always 20-30 years out
Ashley & Jackson – Solid Gold
I produced The Sermon, their first single, and Solid Gold and employed the services of Denise Johnson who sings with ACR and the brass section on this. You can see me miming the trumpet in the video. It's Steve Cobby (Fila Brazilia) and Paul Wheatcroft. They started off on my mate Dave Rofe's label DFM who also released Acid To Ecstacy by ED209 which appeared on the North album. ED209 was me, Donald from ACR and Dave and again we had Denise on vocals. Dave was ACRs roadie at the time and went on to be a DJ at The Hacienda followed by The Doves manager. It was hard to pick something that I had produced outside of ACR music because I did so much stuff I was proud of in the 80's and 90's including Intastella, World of Twist, Red Seal ands loads of stuff on Robs Records.
Spirit Dance – A Certain Ratio
Along with Flight this is one of the ACR songs I am most proud of. It has everything in there that we are about – Electro rhythm, African voices, ethereal moody atmospheric vibe. This was recorded and mixed at our own Soundstation Studios where we produced some really good stuff, most notably our album ACR:MCR
Friends Around Us – A Certain Ratio 2020 of our new album ACR Loco
I am spoilt for choice with tracks from the new album which we are really pleased with. I can only let you hear this one as the album isn't out until the 25 September. This track contains so many of our influences. The tune starts off at a laid back 77bpm and half way through doubles up speed to a manic 144bpm. It has all the ACR elements in one song and the lyrics are relevant to this polarised society we live in where the friends around you are so important and not to be taken for granted
Shack Up
One of your finest moments early on with the band is the track Shack Up a cover of Banbarra's 1975 classic which would lead to your name being associated as pioneers of the punk funk genre. What are your memories of the process that led to recording the track and when did you realise that you had something very special in that track which has led to it becoming evergreen indie dance classic?
When we first heard Shack Up we though, wow, that's so simple, we could play that. We had never done a cover version before as we weren't accomplished musicians and it was easier to write your own songs. We decided to have a go in rehearsal and it came together really quickly. Me and Simon played trumpet at school when we were younger so we decided to get our dusty old trumpets out and I think this is the first time we played trumpets on an ACR tune. It was such a simple two note riff.
It was recorded at The Graveyard Studio in Prestwich which was in the basement of Stewart Pickering's house next to a graveyard (hence the name). I think Stewart was a school teacher so the studio was his part time hobby. We also recorded side 1 of The Graveyard and The Ballroom there which was our first cassette only album on Factory. It was a 4 track studio so everything was put down live on 2 tracks and then vocals, percussion and trumpets overdubbed. I think we spent a day recording and mixing it which cost £30-50. Stewart used to get really good results in his studio considering the equipment was very basic which is what gives these recording the character and feel they have.
It was our first production without Martin Hannett but there wasn't much production involved apart from making sure we all got to the studio and ended up with a decent recording.
So was it true that you had better clothes than Joy Division?
Always! When we first started we wore baggy demob suits and had short back and sides. A similar style to all the Film Noir films we were watching at the time. We then moved onto a more military look and then we started wearing more sporty gear, tracksuits, shorts, trainers
Houses In Motion
You recently released a brilliant cover of a Talking Heads track 'Houses In Motion' which was recorded with Martin Hannet in 1980 and was originally planned to have Grace Jones on vocals. The released version features Jez Kerr on vocals and perfectly captures ACR's unique sound. What did it feel like uncovering that track from the archives?
Mute wanted some rare unreleased songs for our box set ACR:SET so we went to the lock up where we keep all our multitracks and stereo masters and searched for things that hadn't been released. We always knew the multitrack was there we just never had a reason to unearth it. We transferred it to digital and started working on it. It was quite rough with the timing all over the place. We tightened up the track and added trumpets and claps and after a bit of work we thought 'this is happening'! We decided not to replace Jez's guide vocal because we wanted to keep it as near to the original demo as possible. We just added a voice transformer which is a vocal effect on the chorus. It was hard work at first getting it to sound good but after a couple of days work we thought we had something. We then found another version that was a lot tighter but only had a stereo mix of that. We realised that the multitrack we worked on was the demo and the stereo mix was Martin Hannett's version.
Favourite ACR Tracks
What are your personal favourite ACR career moments so far?
There are so many and we have been blessed with being on some of the best Independent labels Factory, Creation, Robs Records, Soul Jazz, Mute and Sprechen with Sir Horatio.
Going to Tokyo in January was a highlight for 2020. Our 40th anniversary party at Yes in 2019 was really good. My all time favourite was when Tony Wilson said that we needed to give up our day jobs because we were going to New York to record To Each and do some gigs. That was in 1980 and I was 19.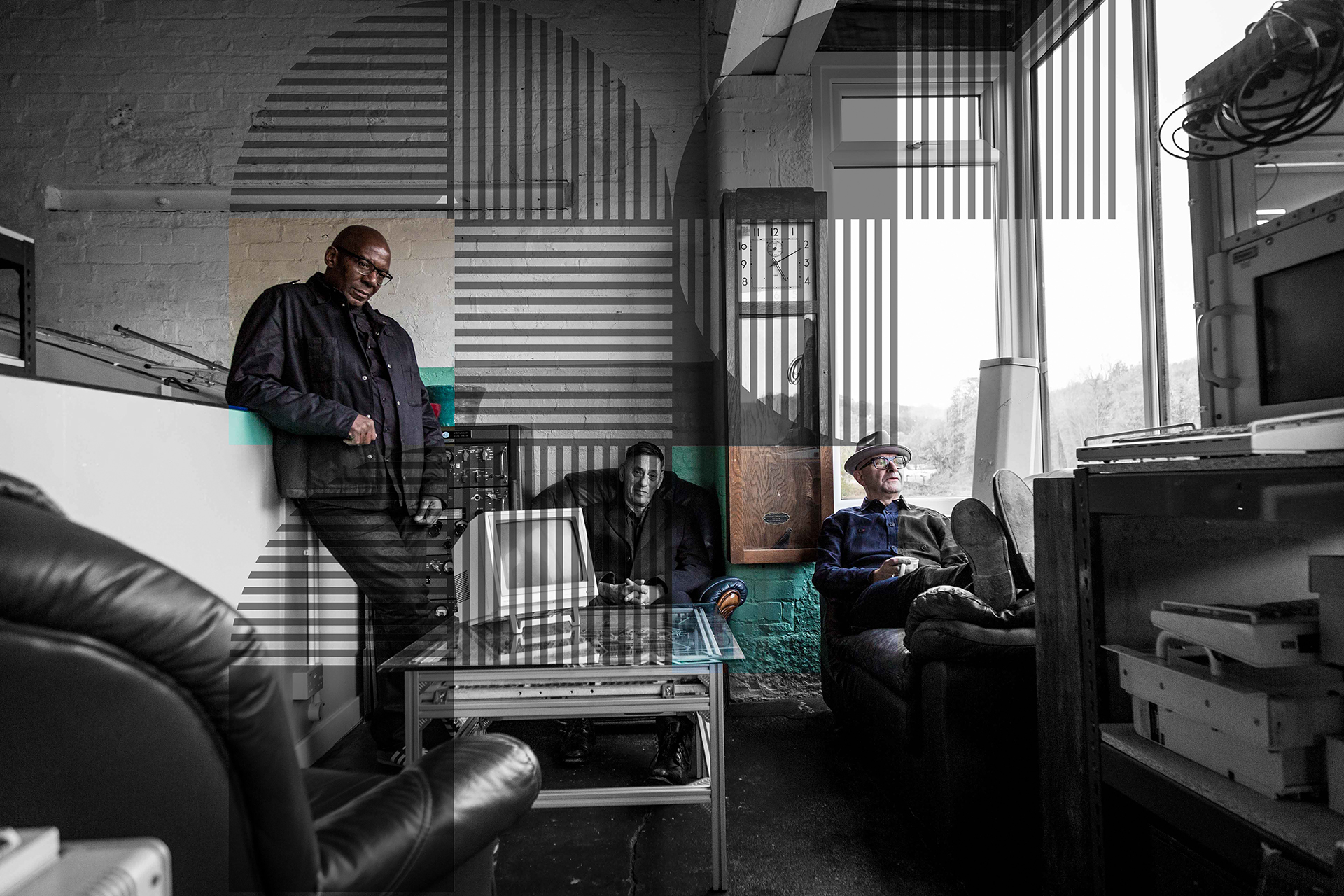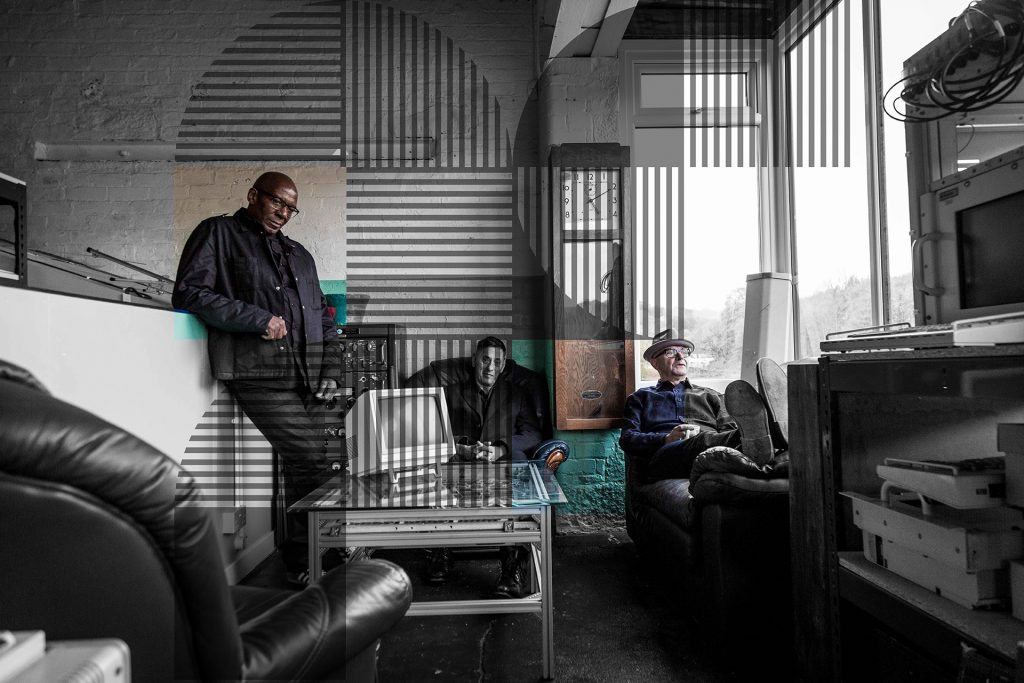 A Certain Ratio (Photo by Paul Husband)
On The Road
How did it feel to still be back out on the road after 40 years for your anniversary tour and how did it differ to touring in the early days of the band?
We love playing live and the gigs we did in 2019 were some of the best gigs we have ever done. When we were young we didn't care about the gigs, we just did them. We weren't bothered about our fans or entertaining people. We have a different attitude now and we realise how important our fans are and we want the gigs to be memorable to everyone who attends them. When we were younger we never played more than 30 minute sets and now we play for an hour and thirty minutes at least. Dave Simpson, a journalist, told me about a gig he went to in 1982 where we were promoting Sextet and he said we didn't play anything off Sextet, we were playing songs from the next album which wasn't out yet.
Friends Around Us 7″
You have just released a 7" as part of the #LOVERECORDSTORES campaign. It's some of your first new original music for over a decade. Firstly what can you tell us about the single and what can we expect from the new album which is due to land in September?
We released two new songs in 2018 on our compilation ACR:SET. Dirty Boy featuring Barry Adamson and Make it Happen. The 7″ Friends Around Us in two parts and starts off as a real downtempo psychedelic type of vibe. It opens with two Berimbau's which are Brazilian instruments so starts of quite worldy and slowly develops into some sort of Kraut Rock vibe. Half way through it doubles up in tempo and part two is a manic work out with beautiful melodies and lyrics. The song has so many influences in it: Kraftwerk, Can, Airto Moreira, Jaco Pastorius, Velvet Underground, Wire and even The Fall. The idea was to release it as a 7" with part 1 on one side and part 2 on the other just like a lot of the funk records in the 70's.
This is taken from our new album ACR Loco which is due for release on the 25 September. We are really proud of this album and it's a culmination of ACRs DNA from the last forty odd years. It contains all our influences and is an eclectic mix of all the music we have loved and listened to in our lifetime. ACR Loco means Crazy ACR and the title reflects the musical contrasts
Sir Horatio
You recently revived a long unused band alter ego Sir Horatio for a release with one of our favourite labels Sprechen Music. Please can you give us a bit of history about the release and how it all came about?
Chris Massey has been a friend for quite a few years and he actually used to be one of my students when I was head of music at City College Manchester. He has also had me DJing at quite a few of the events he books for and more recently has had me and Jez DJing for his Sprechen events. Chris did a really good remix of an ACR track called Dirty Boy that grabbed quite a bit of attention on 6 Music and on the club scene. As a return favour we agreed to do a collaboration with him which is where Music Control came from. Because we were right in the middle of releasing ACRs box set and new material we decided to do it under the name Massey vs Sir Horatio.
Sprechen is a great label and Chris releases some really good stuff so it's good to have another outlet for our music and it's great collaborating with someone like Chris because it creates another element to our output.
Are there any other plans to further develop Sir Horatio or are we likely to have to wait another 38 years for another release?
Ha ha, we will be lucky to last another 18 years never mind 38 years so I'm sure we will have more releases under that name. We are already talking to Chris about a follow up
Manchester
With regards to Manchester what do you think it is about the city which has led to it being so consistently influential in both the live band and electronic worlds over the last four decades?
The fact that it's wet and cold for most of the year means that people have to spend more time indoors. We can't spend all day surfing on the beach so we spend that time being creative instead. We are also hard working and as Northeners we have a point to prove to all those southerners and the rest of the world.
How have the current Covid-19 lockdowns affected you on a musical front and have you found it to be a period where it was easy for you to create?
I have been in my studio for 5 days a week and kept weekends free so it feels as normal as possible. I have missed DJing at weekends though. We have been writing loads of new stuff and by the time our album comes out this year we will have another album ready. We have also been doing reworks for other artists and have collaborated with Gramme, Emperor Machine, Number, AK/DK and Maps during the lock down
Career Advice
Given your now extensive experience in the industry what three things would you go tell your 1979 self with a view to getting the most out of your career?
1) Do what you believe in and don't worry about what other people think
2) Try and break the rules
3) Give up your day job and concentrate on music 24/7
And finally what else can we expect from Martin Moscrop and ACR in 2020?
Our album ACR Loco is out on 25 September
We have singles coming out before that
More reworks and collaborations with other artists
More collaborating with Chis Massey for Sprechen
We will be gigging again in 2021
Loads more records out in 2021
Taking over the world
For more info on ACR please check:
Web: https://www.acrmcr.com/
Facebook: https://www.facebook.com/acertainratio/
Soundcloud: https://soundcloud.com/acertainratio
For more info on Mind Control, Chris Massey and Sprechen Music please check:
Facebook: https://www.facebook.com/SprechenMusic
Soundcloud: https://soundcloud.com/sprechenmusic
Check out more music from Sprechen HERE
Tags:
A Certain Ratio
,
manchester
,
Martin Moscrop
,
Sir Horatio
,
Sprechen Music