Medlar Talks Musical Beginnings, Wolf Music, Dele Sosimi & Producers To Look Out For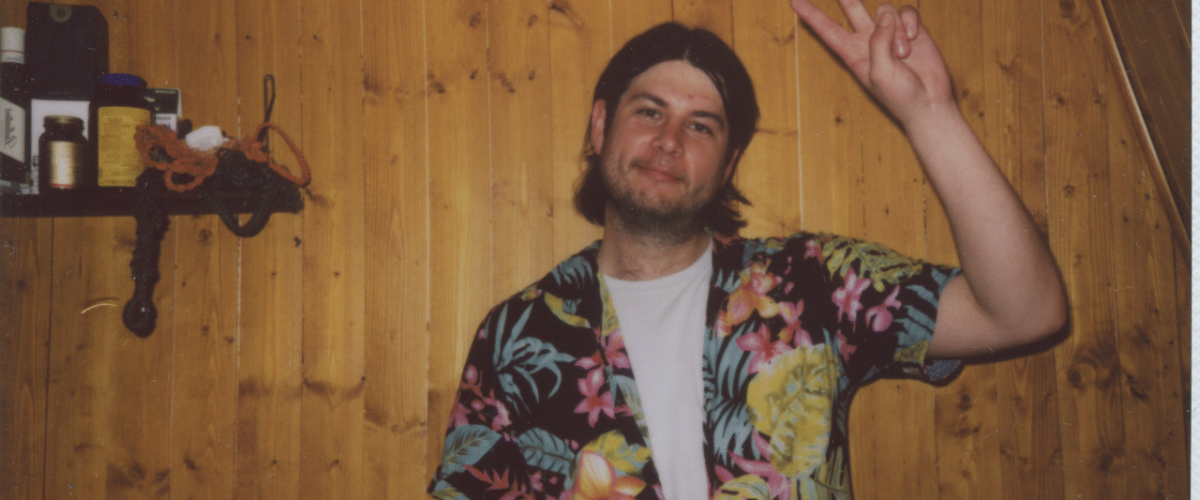 Medlar Talks Musical Beginnings, Wolf Music, Dele Sosimi & Producers To Look Out For
An interview by the Insider for Le Visiteur Online.
Medlar is a fascinating producer with a huge musical range. His releases are always a pleasure to explore as they cover many different facets of electronic music music and beyond.
His latest release see's him back on the hallowed grounds of Wolf Music with a brilliant 7 track EP which shows many of his production skills. From downtempo space groove to deep disco and onwards to classic house jams and all points in between, it's a wonderfully involved EP.
To celebrate what is another glorious release for label and artist The Insider spoke to Medlar at length about his music beginnings, career journey, his ties with Wolf Music and the artists and labels who are getting him excited right now.
Grab the EP from: https://www.phonicarecords.com/product/medlar-aerial-pre-order-wolf-music/173294
Hi there Medlar,
Many thanks for the chat today,
Where are you based? Is this where you're from? What are your roots and origins?
London, and I grew up near Bristol. My dad's side of my family have always been in Essex/East London, my mum's side is from Birmingham and her mum came over from China via Malaysia at a young age.
Who were you listening to when you were growing up?
Some pretty obvious stuff for my age. Nirvana. Prodigy, and drum & bass.
Was there a lot of music in your house?
Lots of stuff from both of my parents, I still often listen to records/CDs that once belonged to my parents and sound tracked my youth.
How old were you when you started to play around with records and what was your first record love?
At a really young age I remember playing around with cassette decks, which it seems like most people who make music (at the relevant age) began with. My first dance record was "Slammin' Vinyl Present Absolute Classic Drum & Bass" which I bought from legendary jungle/drum & bass shop Boogie Times in Romford (associated with Suburban Base and early employer of Andy C, Zinc +++ and, I'd repeatedly try to mix tracks on it out of a cassette as I only had 1 turntable for a year until I saved up for the second one.
Your first DJ gigs – Where were they?
House parties, some small local raves then anywhere that'd have me. Some friends and I put on some club events in Bath near where we grew up when we were still 17, heavy metal and drum & bass on the same bill.
What sort of stuff were you playing at the start?
D&B/jungle
What was the first record you released?
Klic – Disco Music (2011), which is being released again later this year with a new remix and bonus beats by myself.
You've had several releases on Wolf. Do you all go back a long way?
We met in 2007 when I began an intern job through a government employment scheme, New Deal, which was recommended to me at a job centre. Time has flown!
What do you think was your biggest release?
Probably the first Medlar track, Terrell, but I've found more success as a remix artist I'd say and I am happy with that. Disclosure and Dele Sosimi remixes definitely helped me get booked a fair bit, and some official licensed edits I did for West End I like to think I did a good job with.
Are you still working for Rye Wax? Is the shop back open? Will it survive this brutal last year?
We don't know yet, but fingers crossed, it's been very missed for sure.
As a DJ you're well known for your diverse and surprising sets. How much do you think it through before you play out?
Just as far as finding out the time of set and size of venue and maybe making a loose playlist which may get totally ignored, after a year off clubs I'd like to start bringing some vinyl out again so may go back to making 100s of confusing piles of records around the flat.
As a producer your output has been equally as diverse. If you had to describe your sound, what would you say?
Learning! I think people find it hard to listen to their old work. I've learned some tricks in the last years so I feel I am starting over again!
When you start a new project do you have a process that you follow, or does it just happen?
In the last 2 years I wanted some different projects to tick different boxes, partly as I became curious to get into producing more varied stuff. Nitework is a vocal garage/house project alongside Ellen Murphy, we do live PAs and is all quite fun, Still Life is deeper electronic stuff alongside Henry from The Soft, the project with Dele Sosimi is built around showcasing his signature keyboard style and fit around his many other collaborative projects.
How did you meet the Egypt80 Legend Dele Sosimi?
Because of a remix I made for his 2015 album You No Fit Touch Am on Wah Wah 45s, then Dom from the label introduced us and suggested a one-off performance. It's been a true honour and very educational to work with such an experienced and accomplished musician.
What did you guys do together? Have you got plans for more live this year with Dele?
We made an EP and played some small shows around UK/Europe. We're going to replace it with something new and different now we think. next up; North Fest 14th August and Jazz Cafe on 17th September, are the next ones, both in London.
You never quite know what you're going to get on a Medlar release and your new EP is no exception. Talk us through this a little?
I wanted to make one of those records with several tracks I could play over the course of a night.
Elephant Bingo sounds fun. Is there a story to that?
Elephant & Castle Shopping centre Bingo/Bowling alley… sadly now destroyed along with other historic buildings in the area, very recently The Coronet, a 19th Century theatre that was still an active music venue was also demolished. Disappointing but unsurprising from the local council who care more about property developers than its constituents.
Do you do much radio? Do you still play on Balamii in Peckham?
I have done many shows at Balamii and always really enjoy it. I'm having a break from radio as there's just not enough time to do it as well as I'd like.
How do you personally discover new music?
All sorts of ways but usually from friends or hearing something on a mix/the radio at work.
How do you think most people discover new dance music today?
Pre-pandemic largely in clubs/at events or via blogs/sites such as yours! 🙂
Do you use Spotify? What's your opinion on it?
I do but have been tempted to cancel it for a while! It's really convenient, which always wins but no doubt musicians get a raw deal from it if that's the only way their music is consumed.
Tell us a fave label that you keep your eyes on?
Nervous Horizon, Man Band, Refreshers, West Friends, Jucey Tunes
Give us a tip on who you think is coming up?
I love the stuff from labels like Nervous Horizon and Hooversounds at the forefront of UK dance music right now, and the Juke Bounce Werk crew in the states. Also, all the artists around the modern UK garage scene seem to have a real positive vibe about them which is great to see and very infectious.
What's the best piece of advice you've ever been given?
Work hard and be helpful.
What should we look out for the rest of this year?
Aerial EP comes out on 11th June.
Klic – Disco Music will be re-released on Nervous Records, 25th June.
Nitework 4 track EP we are releasing on Jucey Tunes (Ellen Murphy's label), following 2 12s on South London Pressing (date TBC)
I also have a remix for Crazy P also out very soon
Mainly I can't wait to get back to some clubs!
For more info please check:
Medlar Facebook: https://www.facebook.com/medlarhouse
Medlar Soundcloud: https://soundcloud.com/medlar
Medlar Instagram: https://www.instagram.com/medlar_
Medlar Twitter: https://twitter.com/medlar_
Wolf Music Facebook: https://www.facebook.com/wolfmusicrecordings
Wolf Music Soundcloud: https://soundcloud.com/nysoul
Wolf Music Instagram: https://www.instagram.com/wolfmusic/
Wolf Music Twitter: https://twitter.com/WOLFMusic
Tags:
medlar
,
wolf music