Moment Cinetique's 2021 Favourites…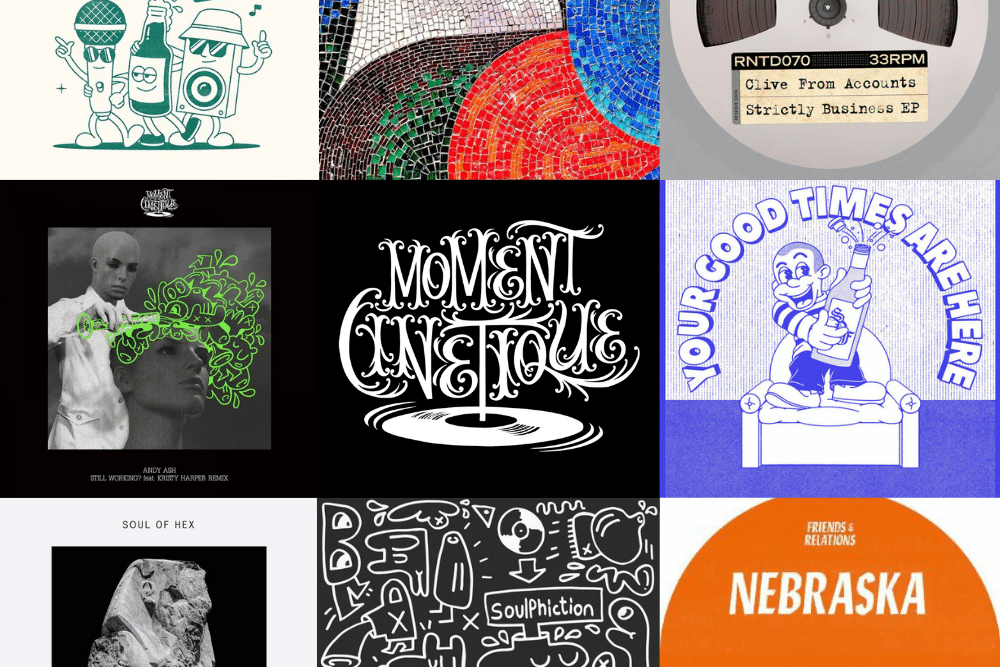 Moment Cinetique's 2021 Favourites…
It's been yet another strange 12 months, though I can't really remember if they've been any better than 2020, maybe subconsciously my mind has mangled it all together to try and protect my sanity. Throughout history music has always been a distraction from the negative forces pressed upon people and hopefully you've found some comfort in some of the amazing tracks that been created in 2021. At times this year I've taken solace in the records I still have from when I was a teenager in the late 90s, I may have moved on musically but the feelings of euphoria and warmth you can stir up from engaging with music from happy times can sometimes really be the best medicine, even if it is 170bpm Happy Hardcore, haha.
Anyway, here's a collection of tracks from this year that, with the exception of a couple of times, I've been mostly playing to myself in the studio this year, let's hope 2022 will see us all enjoy house music collectively with a smile on our face as intended.
Keep safe
Dave x
Check out my favrourite tracks of the year  in this mix!
Artist: Soulphiction
Track: Ballin'
Release: What What EP
Label: 18437
I'd sent the list of tracks and EPs I'd be reviewing this month over to Le Visiteur a couple of weeks ago and this EP from Soulphiction was my stand out release of the month, releases under any of Michael Baumann's aliases were often the highlight of any week/month/year and the news of his passing recently was truly saddening. Sometimes you don't realise how much a certain artist has shaped your sets over the years, of course I had knowledge of many Soulphiction tracks that I owned but until I went and filtered them out on Rekordbox I'd not appreciated how big a percentage of my collection they actually made up. He was consistently pushing boundaries and genres with the highest levels of quality, he'll be sadly missed.
On his latest EP on 18437 is a perfect example of the breadth of his talent. Where his last release on the label under his Jackmate moniker pushed a more quirky-techno sound What What brilliantly showcases his warmer yet uniquely experimental house side with staccato piano chords, rhythm guitar plus squelchy analogue synth. Ballin' is my favourite track off the EP, it's a slightly more stripped-back groover but it's still punctuated with many of Michael's usual quirks.
Traxsource: https://www.traxsource.com/title/1575864/what-what-ep
Artist: Andy Ash
Track: Jazz Bwats
Release: Still Working? EP
Label: Moment Cinetique
I'm not a fan of self-promotion, in fact it makes me cringe to the point of being painful, but here we are anyway. Our latest release features a producer I've been a huge fan of a long time through his releases on Delusions of Grandeur and Still Music. Every release of Andy's provides high levels of production plus there's a variety and depth of style of each EP that means several tracks can fit in to varying types of DJ set and "Still Working?" is no different. The title track has been supported by the great and good of the scene plus London's rising star Kristy Harper provides a superb dancefloor-ready remix but my personal favourite track of the EP is "Jazz Bwats" – a track with manic double bass and huge amounts of energy that make it feel 30bpm faster than it actual is.
Traxsource: https://www.traxsource.com/title/1619719/still-working
Artist: T.U.R.F.
Track: Easy Way Out
Release: Dancing with Friends Vol.2
Label: Slothboogie
Here we have another release from a Label/Event/Collective, but this time from our side of the channel. London's Slothboogie will be releasing "Dancing with Friends Vol. 2" at the end of August, a follow-up to the fantastic first edition that came out last summer, this time featuring artists including Kristy Harper, Joe Cleen, Felipe Gordon, Fede Lng and many more. Whilst we wait for the full package to arrive the SB fellas are teasing people by dropping tracks individually with Jesse Bru's "Yellow Sunshine Machine" being released first and this time it's the turn of Dutch duo T.U.R.F.
"Easy Way Out" is a highly infectious piece of excellently produced disco-house perfectly tuned to soundtrack people dancing away the frustrations of the last 15 months, pure feel-good vibes.
Traxsource: https://www.traxsource.com/label/40782/slothboogie
Artist: Nebraska
Track: Your Love is True
Release: Your Love is True EP
Label: Friends & Relations
After initially being released only on Nebraska's Bandcamp in December last year, one of my favourite tracks of the last 24 months is being re-released on vinyl with a couple of new B-sides. New addition Escape Fuis is a delightfully bleep filled laid-back Jazz house number but the undoubted star of the EP is the title track Your Love is True which is a premier example of how to execute a disco infused edit. Infectious vocals, simple yet effective bassline, electric piano chord and string accents all provide beautiful accompaniment to one of the most euphoric brass sections you'll ever hear powering across the dancefloor, I defy anyone not to smile and get their moves on when this gets played.
Juno: https://www.juno.co.uk/products/nebraska-your-love-is-true-ep/815896-01/
Artist: Tiptoes
Track: Right Here
Release: Good Vibes Incoming EP
Label: Slothboogie
One of our favourite producers and label regular Tiptoes moves on from featuring on Slothboogie's Dancing with Friends 2 EP to hosting his own for track EP in the Good Vibes Coming EP via the London label. It's the usual heavy hitting affair from the cycling Glaswegian too, Born Slippery is a bass heavy, head-down-and-groove weapon and Green Room is chopped up feast of strings and stabs akin to the releases on his own Tiptoes Tapes label. Right Here makes our pick from the EP, it's a bit more stripped back and groove based then the other tracks but still punctuated with jacking loops and vocals snips, pure peak hour.
Traxsource: https://www.traxsource.com/title/1670971/good-vibes-incoming-ep
Artist: Clive from Accounts
Track: Strictly Business
Release: Strictly Business EP
Label: Razor-N-Tape
Clive from Accounts makes his debut on Brooklyn's Razor-N-Tape with an EP continuing on from his previous releases on Outplay and Dirt Crew bursting with high levels of production and Variety. I don't really know what to make of lead track Tell Me, it's obviously well produced and written plus I imagine it'll be pretty euphoric on the larger dancefloors but it's a bit too much for our sets. The EPs title track Strictly Business however is right up our street with understated keys accented in turn by laid-back brass, heavily reverbed stabs a cameo from a filthy synth line after the break.
Traxsource: https://www.traxsource.com/title/1697784/strictly-business-ep
Artist: Idan Hana
Track: Stam feat. Black Loops
Release: Dagi Doo EP
Label: Dirt Crew
Dirt Crew have showcased and debuted some of the biggest talents on the deep house scene over the years, with their style continually evolving and these days often taking a more experimental electronica diversion. Their new EP from LA based Idan Hana carries on in this direction with several tracks of intricate deep electronica but it's when uber-producer Black Loops gets involved on "Stam" that things really take off. Full of energy, groove and all kinds of infectious elements it's my favourite BL track for quite a while and maybe my favourite deep house track of this year.
Traxsource: https://www.traxsource.com/title/1669982/dagi-doo-ep
Artist: Soul of Hex
Track: Pharoah Machine
Release: Pharoah Machine EP
Label: Delusions of Grandeur
Tijuana based brotherly duo Soul of Hex return to Delusions of Grandeur a year and a bit after their Disco Permanente EP which featured my favourite track of 2020 Polygon Alpha Funk. Opening track Say It Again leads straight on front that release, once again featuring a ethereal vocals and a wandering disco styled bassline that is played by brother Gerado apparently before you go searching for the sample. It's the title track of the EP we prefer this time round however with it's phasing synths and acid line providing and pretty unique, high energy number.
Traxsource: https://www.traxsource.com/title/1688635/pharoah-machine-ep
Artist: Laurence Guy
Track: Your Good Times Are Here
Release: Your Good Times Are Here EP
Label: Shall Not Fade
Laurence Guy returns for the fourth time to label overlords Shall Not Fade with a four track EP showcasing his talent for both the ambient and the dynamic. "I Know You Feel Sad" and "Mutual Disappointment is a Terrible Thing" live up to each of their names and would make a beautiful soundtrack to some post-party 7am, introspection, whilst "Yeh Good, You?" is a delightfully twisted concoction of acid and reversed elements. However for me it's the EPs looping and thumping title track, a reprise of Laurence's "Your Good Times Will Come" from 2020, which is the stand out track. It's a tough and euphoric slice of deeper house whose quality stands pretty tall over most tracks out there trying to achieve the same vibe at the moment.
Bandcamp: https://laurenceguy.bandcamp.com/album/your-good-times-are-here-ep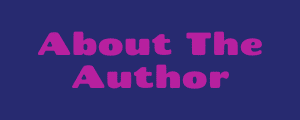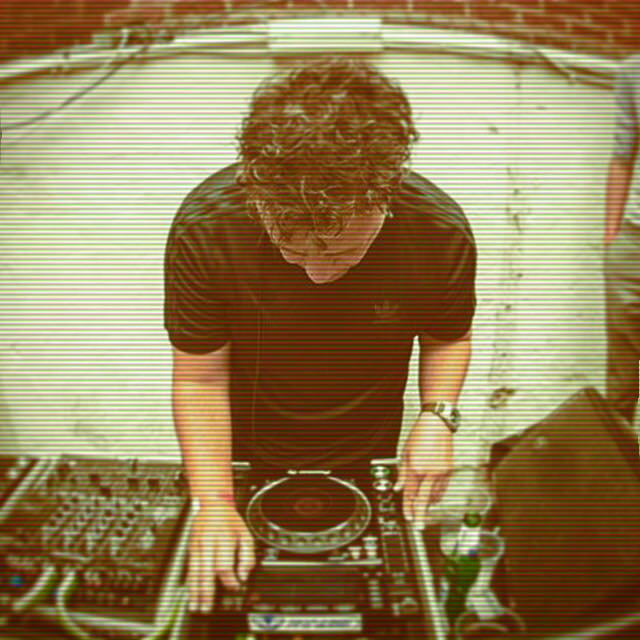 Dave Platts is a designer, DJ and producer and is behind the brilliant Sheffield based Deep/Disco/House label Moment Cinetique.
Moment Cinetique Facebook: https://www.facebook.com/momentcinetique/
Moment Cinetique Soundcloud: https://soundcloud.com/momentcinetique
Moment Cinetique Instagram: https://www.instagram.com/momentcinetique/
Moment Cinetique Twitter: https://twitter.com/momentcinetique
Moment Cinetique Bandcamp: https://momentcinetique.bandcamp.com/
Tags:
18437
,
Andy Ash
,
Clive From Account's
,
Delusions of Grandeur
,
dirt crew
,
Friends & Relations
,
idan Hana
,
Laurence Guy
,
Moment Cinetique
,
nebraska
,
razor n tape
,
Shall Not Fade
,
Slothboogie
,
Soul of Hex
,
soulphiction
,
T.U.R.F.
,
Tiptoes