Razor-N-Tape Selects – The 2021 Essential 3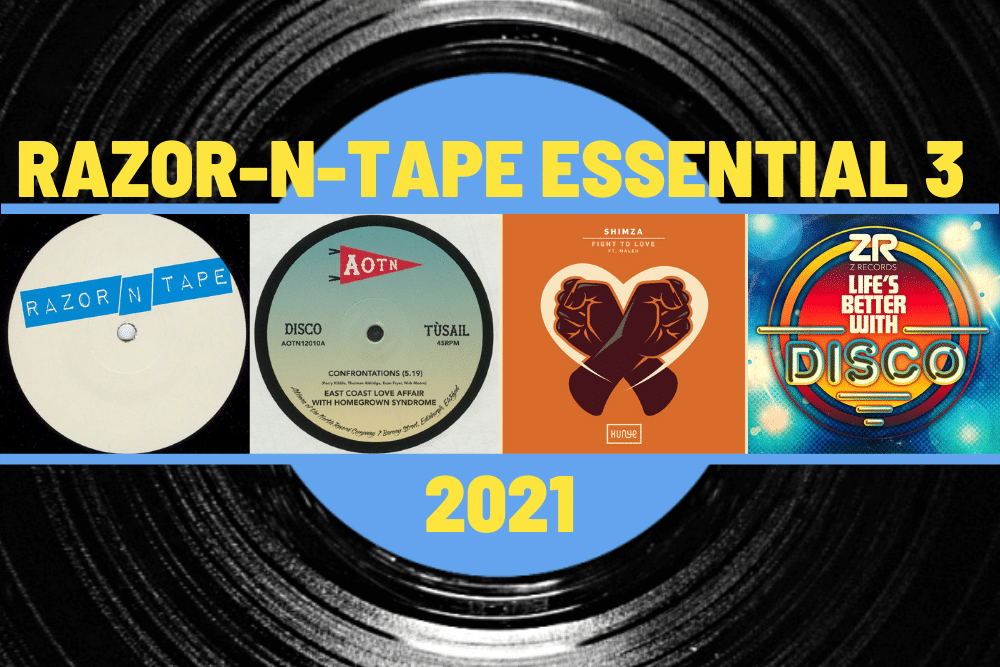 Razor-N-Tape Selects – The 2021 Essential 3
Like what you hear? To help support LV Online buy us a coffee via Ko-FI. Click HERE
If we had to pick one label which was an absolute go-to for Le Visiteur in 2021 it would be Razor-N-Tape. Between the original Razor-N-Tape label and Razor-N-Tape Reserve they consistently released music which both rocked clubs and inspired producers across the globe being consistently the most name checked label from artists we featured this year. From choice underground edits to club shakin' originals, their releases covered an dizzying amount of musical ground from across the disco universe.
2021 has seen some of our favourite artists craft tight releases across the two labels including Felipe Gordon, Blair French, Clive From Accounts, Jungle Fire, Sentimental Animals, Midnight Magic, BaianaSystem, Rabo & Snob, Elado & Diogo Strausz. Indeed the obvious love which goes into the each release is such that every one of those 12's was a must have, likewise for their packed end of year digital comp family Affair Vol 1. We covered many of their releases this year including featuring mixes from Peter Matson, Jungle Fire and this cracker, ahead of his Sentimental Animals release with JKriv, from Dicky Trisco. To check out more of our Razor-N-Tape coverage click HERE.
It's a fitting end to to 2021 for us to let the team from Razor-N-Tape select their three essential tracks of the year for us as we look forward to another very bright year ahead from them.
Razor-N-Tape Selects – The 2021 Essential 3
JKriv's Select
East Cost Love Affair With Homegrown Syndrome – Confrontations (AOTN)
This one ticks all the boxes for me! Was a huge one at Hot Honey Sunday's all summer!
Disgonuts' Select
Louie Vega, Shimza, Maleh – Fight To Love (Louie Vega Expansions NYC Edit)
Deep & sexy with amazing soulful vocals — Louie Vega does it again!
Aaron Dae's Select
Firefly – Love Is Gonna Be On Your Side (Dave Lee Love Emergency Mix)
Z Records head honcho Dave Lee rarely, if ever, disappoints and this track is no exception. Dave's take here is superb and I love the little nod to Mr Fingers he threw in there!
For more info please check:
Razor-N-Tape Facebook: https://www.facebook.com/RazorNTape/
Razor-N-Tape Soundcloud: https://soundcloud.com/razor-n-tape
Razor-N-Tape Instagram: https://www.instagram.com/razorntape/
Razor-N-Tape Twitter: https://twitter.com/RazorNTape
Razor-N-Tape Twitch: https://www.twitch.tv/razorntape
Razor-N-Tape Bandcamp: http://www.razor-n-tape.bandcamp.com
Razor-N-Tape Spotify: https://open.spotify.com/user/m25h7a3w9wp0nuhqgi6td3q3j?si=9ca5d4f2dc564d12
Tags:
Aaron Dae
,
Dave Lee
,
Disgonuts
,
East Coast Love Affair
,
Jkriv
,
Louie Vega
,
razor n tape