Shaka Loves You Selects – The 2021 Essential 3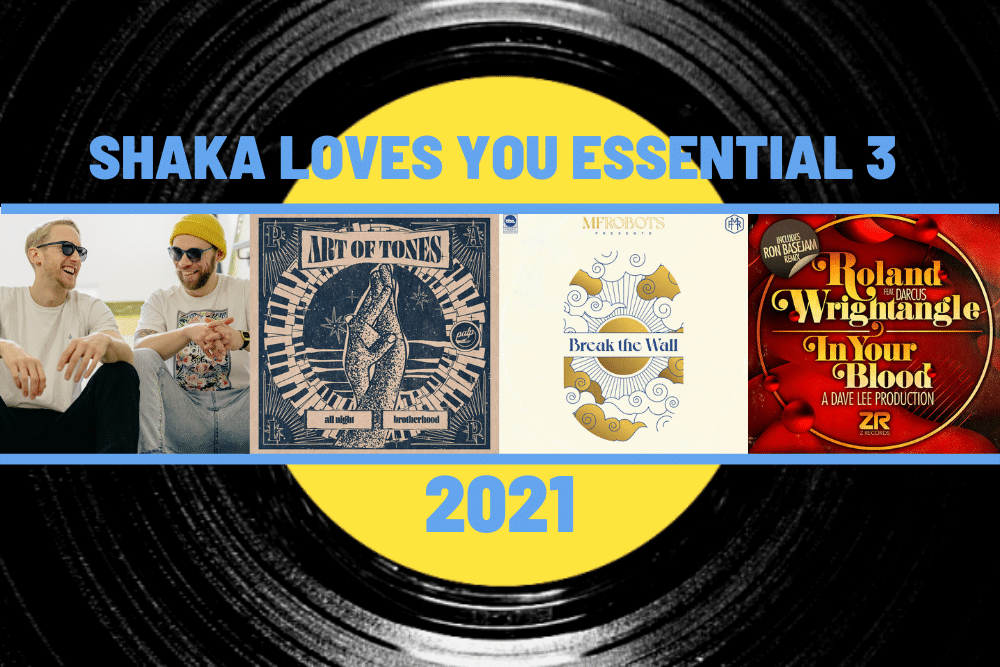 Shaka Loves You Selects – The 2021 Essential 3
Like what you hear? To help support LV Online buy us a coffee via Ko-FI. Click HERE
Shaka Loves You were one of the artists who really made the best of the terrible situation that we found ourselves in this year. Their Sunday Brunch streams were packed with great music and very well loved helping take their name across the globe. They also put some quality time into the studio and reaped the rewards with a series of excellent releases on Bombstrikes.
Their effervescent and positive outlook really caught our attention and inspired this year so we asked them to tell us about their favourite 2021 moments and also to pick their three essential tracks for the year.
Shaka Loves You 2021
It's always hard to choose a favourite track of ours but if I had to pick one, it's our latest two-track release on Bombstrikes 'Just a little time'. It's the proudest I've been of a release in a long time and I was very excited to get it out there! Another highlight for sure was releasing our first track on vinyl this year. The 45 sold out really quickly and the b-side 'Get Down' picked up some great radio plays and support from our favourite DJ's.
As for our favourite gig this year it would probably be playing the main stage with our band at Playground festival. We were on the same stage & day as Franc Moody, Macy Gray and Chic so it was very cool to be part of that. We also need to do a special shout out to our Sunday Brunch streams that we did during lockdown. It was a special time being able to share music and reach people all over the world who wouldn't normally get to see us. They were a lifeline for us during the height of the pandemic and definitely helped us deal with not being able to play for real.
Shaka Loves You Selects – The 2021 Essential 3
Art of Tones – All night
We're guaranteed to play at least one Art of Tones track every set and 'All night' is always a winner when we drop it! It's the perfect blend of groove, funkiness and bounce that we love! The swing and feel that he manages to get into his productions is something we strive for in our own tracks and he's always a constant source of inspiration for us in the studio.
MF Robots – Change
We've been a fan of MF Robots ever since we heard them a couple of years back. Their 2021 album 'Break the wall' is an absolute corker. We play a lot of more funk-oriented sets and this modern take on funk and soul is right up our street! It's hard to pick just one cut from this album but if we had to it would be Change, a high tempo funk monster that's pretty hard to not move to.
Roland Wrightangle – In your blood (Dave Lee funk in the music mix)
This one sneaked in right at the end of the year and has already cemented itself in our sets, no doubt for a long time to come. There's not much we need to say about Dave Lee and once again he delivers this belter of a remix with top production, amazing arrangement and bags of funk. We also need credit the Ron Basejam remix included in this package too which is a stripped back groovy affair that we love just as much!
For more info check:
Shaka Loves You Facebook: https://www.facebook.com/shakalovesyouofficial/
Shaka Loves You Soundcloud: https://soundcloud.com/shakalovesyou
Shaka Loves You Instagram: https://www.instagram.com/shakalovesyou/
Shaka Loves You Twitter: https://twitter.com/shakalovesyou
Tags:
art of tones
,
bbe
,
Dame Lee
,
MF Robots
,
Roland Wrightangle
,
Shaka Loves You
,
Z Records