Moment Cinetique's Monthly Spins – July 2021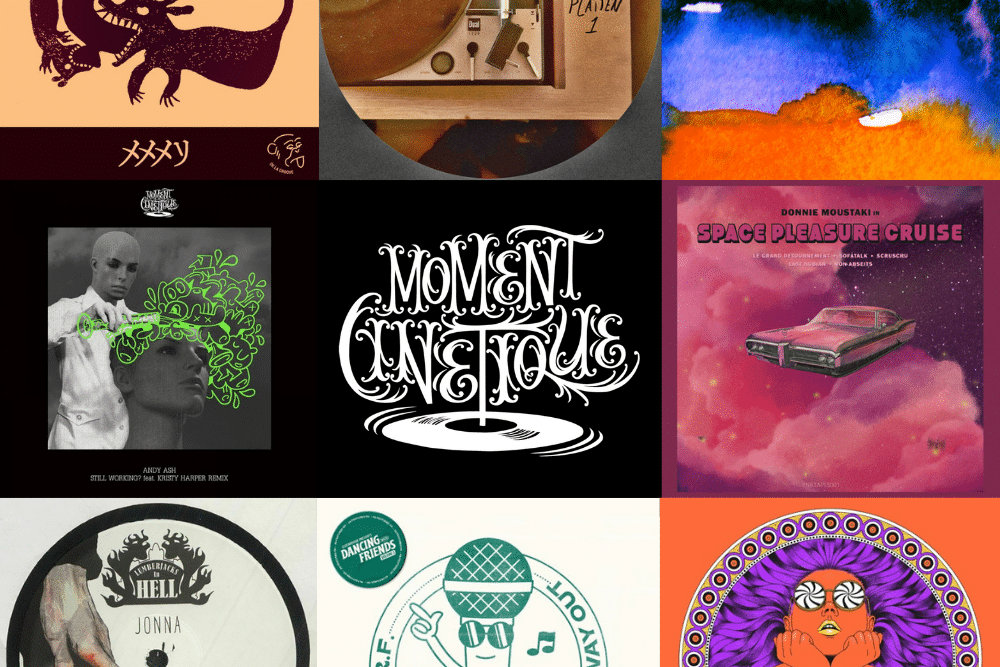 Moment Cinetique's Monthly Spins – July 2021
Like what you hear? To help support LV Online buy us a coffee via Ko-FI. Click HERE
Since we last spoke Moment Cinetique have been awarded the lauded Beatport Hype label of the month which shows the high esteem that they are held in over there. They have also released a cracking EP with super hot producer Andy Ash which features a great remix by Kristy Harper so it's been a busy old month at Moment Cinetque HQ.
We are very please to have label boss Dave Platts back for his monthly Moment Cinetique column for LV where he brings us some of the hottest underground house tracks which are doing the business for him right now.
Check it out below along with Moment's Cinetique's Beatport Hype label mix which gives a good flavour of what the label is all about.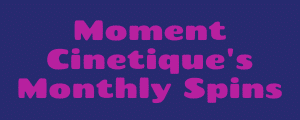 Artist: Andy Ash
Track: Jazz Bwats
Release: Still Working? EP
Label: Moment Cinetique
I'm not a fan of self-promotion, in fact it makes me cringe, but here we are anyway. Our latest release features a producer I've been a huge fan of for a long time through his releases on Delusions of Grandeur and Still Music. Every release of Andy's provides high levels of production plus there's a variety and depth of style of each EP that means several tracks can fit in to varying types of DJ set and Still Working? is no different.
The title track has been supported by the great and good of the scene plus London's rising star Kristy Harper provides a superb dancefloor-ready remix but my personal favourite track of the EP is Jazz Bwats – a track with manic double bass and huge amounts of energy that make it feel 30bpm faster than it actual is.
Traxsource: https://www.traxsource.com/title/1619719/still-working
Soundcloud: https://soundcloud.com/momentcinetique/sets/cinetique014-andy-ash-still
Artist: Jonna
Track: Jus Move (Original Mix)
Release: Jus Move
Label: Lumberjacks in Hell
Leicester hero and all-round nice fella Jonna teams up with U.S. House music stalwart Javonntte to produce a beautifully haunting piece of soulful, deep house on Lumberjacks in Hell. The late Soulphiction and Marcellus Pittman provide remixes but neither stray too far and it's not hard to figure out why as I can't really see why you'd alter the hedonistic mix of chords, vocals and pads of the original.
Traxsource: https://www.traxsource.com/title/1620722/jus-move
Soundcloud: https://soundcloud.com/marcelvogel/sets/lih-43-jonna-ft-javonntte-jus-move-incl-soulphiction-and-mpittmann-remixes
Artist: Donnie Moustaki
Track: Tous Ensemble (with Le Grand Detournement)
Release: Space Pleasure Cruise
Label: Pumpernickel Records
Donnie Moustaki brings a full mixtape of his usual twisted Hip-Hop/Jazz/House to his own Pumpernickel Records this month including collabs and remixes from Scruscru, Le Grand Detournement, Sofatalk plus the label's co-owner Last Nubian.
As a whole the release really works as a narrative album wedged somewhere between Money $ex releases and the mixtapes of DJs such as Cut Chemist. There are only a few tracks that would work in a standard set but "Tous Ensemble" with Le Grand Detournement manages to straddle the line between the experimental and the dancefloor.
Bandcamp: https://pumpernickelrecords.bandcamp.com/album/donnie-moustaki-space-pleasure-cruise
Soundcloud: https://soundcloud.com/pumpernickelrecords
Artist: Carlo & Baloo
Track: If You Want
Release: Graduate
Label: Aterral
Carlo returns to his own label Aterral for their 7th release, this time joined by Saudi Arabian producer Baloo. The EP's title track is a deep, dubby roller that you can easily imagine rumbling around the venues of Carlo's home city of Berlin. My personal favourite of the release though is If You Want which carries on the EP's deeper vibe but adds clever edits with ethereal vocals for a more atmospheric DJ tool.
Traxsource: https://www.traxsource.com/title/1622062/graduate
Soundcloud: https://soundcloud.com/aterralrecords/carlo-baloo-graduate
Artist: XXXY
Track: Eroma
Release: Eroma EP
Label: De La Groove
We're staying in Paris with Label/Event/Collective De La Groove as they add XXXY to their impressive list of artists having previously featured some of favourite producers including Cody, Art of Tones, COEO and many more.
Eroma is an ideal soundtrack for the re-opening of summer terraces with big, feel-good, looping disco house being intersected by hedonistic piano breakdowns.
Traxsource: https://www.traxsource.com/title/1609202/eroma
Soundcloud: https://soundcloud.com/delagr00ve/sets/eroma-xxxy-ep
Artist: T.U.R.F.
Track: Easy Way Out
Release: Dancing with Friends Vol.2
Label: Slothboogie
Here we have another release from a Label/Event/Collective, but this time from our side of the channel. London's Slothboogie will be releasing Dancing with Friends Vol. 2 at the end of August, a follow-up to the fantastic first edition that came out last summer, this time featuring artists including Kristy Harper, Joe Cleen, Felipe Gordon, Fede Lng and many more. Whilst we wait for the full package to arrive the SB fellas are teasing people by dropping tracks individually with Jesse Bru's "Yellow Sunshine Machine" being released first and this time it's the turn of Dutch duo T.U.R.F.
Easy Way Out is a highly infectious piece of excellently produced disco-house perfectly tuned to soundtrack people dancing away the frustrations of the last 15 months, pure feel-good vibes.
Traxsource: https://www.traxsource.com/label/40782/slothboogie
Soundcloud: https://soundcloud.com/slothboogie/sets/dancing-with-friends-vol-2
Artist: Hany
Track: Cobham Duke Europe
Release: Papas Platten
Label: Calls and Puts
Sometimes you stumble on releases from artists you've never heard of on labels you've never noticed before and they end up being a cracking surprise. I can't find any details on the producer Hany (it seems to be one of the most popular names on Soundcloud) but both tracks on this release via San Antonio based label Calls & Puts are useful tools. Mother Focus is a big and dusty minimal groover whilst my favourite Cobham Duke Europe is a deeper affair that slowly and effectively builds through the breakdown.
Traxsource: https://www.traxsource.com/title/1606807/papas-platten
Artist: Adelphi Music Factory
Track: Sample Seduction
Release: Electric Arc Furnace
Label: Shall Not Fade
This track combines many things we hold close to our heart – AMF are from our hometown of Sheffield, their name includes the club we first fell in love in the Adelphi down Attercliffe on the outskirts of the city plus this track is based around the samples from one of the first records I ever bought as a teenager, DJ Seduction's hardcore classic Samplemania.
It's possibly not the usual thing I'd play but it's a big, bold, smile-inducing weapon 
Traxsource: https://www.traxsource.com/title/1573133/electric-arc-furnace
Soundcloud: https://soundcloud.com/shallnotfade/snf059-adelphi-music-factory-electric-arc-furnace-ep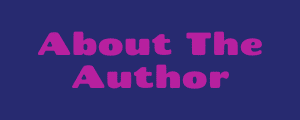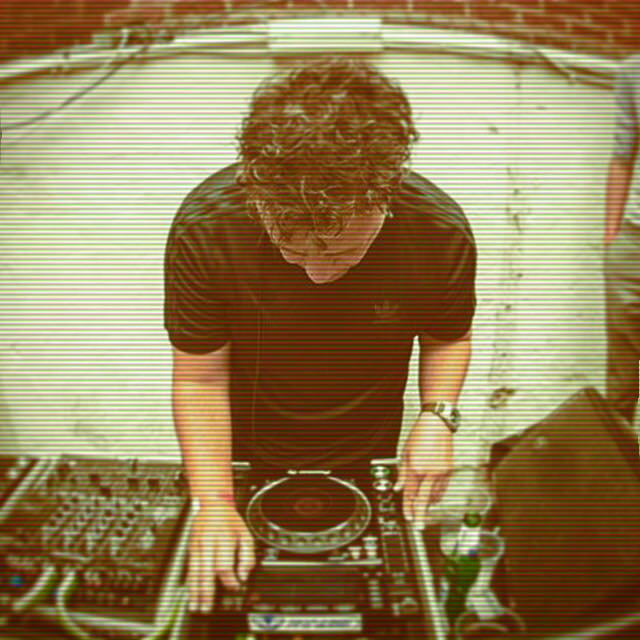 Dave Platts is a designer, DJ and producer and is behind the brilliant Sheffield based Deep/Disco/House label Moment Cinetique.
Moment Cinetique Facebook: https://www.facebook.com/momentcinetique/
Moment Cinetique Soundcloud: https://soundcloud.com/momentcinetique
Moment Cinetique Instagram: https://www.instagram.com/momentcinetique/
Moment Cinetique Twitter: https://twitter.com/momentcinetique
Moment Cinetique Bandcamp: https://momentcinetique.bandcamp.com/
Tags:
Adelphi Music Factory
,
Andy Ash
,
Aterral
,
Baloo
,
Calls and puts
,
Carlo
,
De La Groove
,
Donnie Moustaki
,
Hany
,
Jonna
,
lumberjacks in hell
,
Moment Cinetique
,
pumpernickle Records
,
Shall Not Fade
,
Slothboogie
,
T.U.R.F.
,
XXXY